Zakk Wylde Answers If Lemmy Joined Ozzy Osbourne In The Studio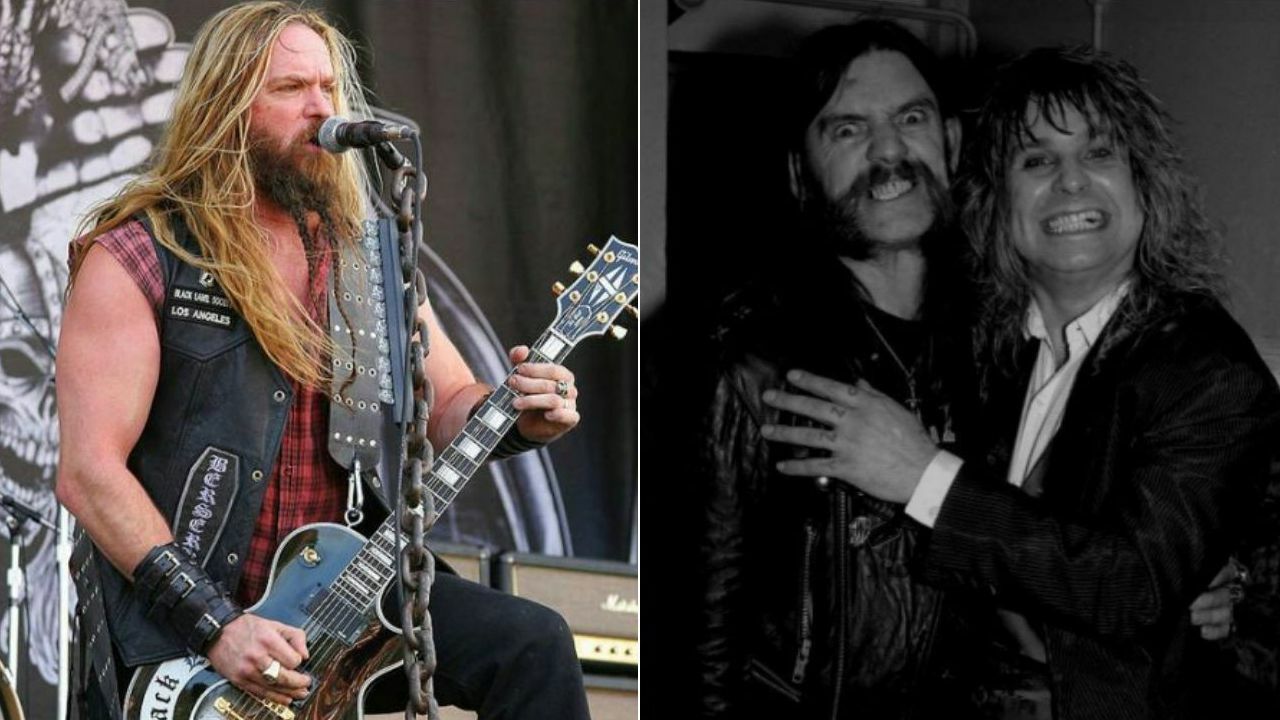 In a new interview with Music Radar, Ozzy Osbourne guitarist Zakk Wylde has opened up about if the late Motörhead leader Lemmy joined Ozzy Osbourne in the studio during the writing process of Osbourne's No More Tears.
Having $220 million net worth, Ozzy Osbourne is an English musician who rose to prominence as a member of the heavy metal band Black Sabbath. He has a huge solo career that includes twelve solo studio albums in total. One of those albums was his sixth solo effort, No More Tears.
During the writing process of No More Tears, there was a rumor that rose day by day that Motörhead singer/guitarist Lemmy joined Ozzy Osbourne in the studio. As some of you might know, Lemmy had contributed to four songs from the album, I Don't Want To Change The World, Mama, I'm Coming Home, Desire, and Hellraiser.
Recently, originally Black Label Society frontman Zakk Wylde, who appeared in 8 Ozzy Osbourne albums so far, has answered if it's true that Lemmy Kilmister joined Ozzy Osbourne and his fold during the writing process in the studio. Revealing Lemmy Kilmister's role in the writing process, Zakk said Lemmy was putting the right words to the right place.
"Na, the music was always done before," he says.
"Ozzy just called Lemmy up after coming up with a vocal line of what he was going to do and we sent Lemmy the track. That way he could put the right words to what Ozzy was singing."
Zakk Reveals Lemmy Never Joined Ozzy Osbourne In The Studio
Later then, Zakk Wylde answered if Lemmy joined them in the studio. Saying that Lemmy was with them just to write songs, Wylde added that he never joined Ozzy Osbourne and his fold in the studio.
"Lemmy never sat with us when we were in the room working on the songs," he adds.
"He would hear the line and fit the syllables to Ozzy's melody. He wasn't in the room working on chord changes or the songs, he was just there to write lyrics."
Elsewhere in the interview, Wylde has also mentioned a song that was co-written by Lemmy, Hellraiser. When the interviewer said it was an interesting track, Wylde revealed what made the track great.
"Yeah, it's almost a bit of a funky kind of thing for Ozz," he states.
"Last time I heard it on the radio, I felt that one came out good. The production on it and the mix that Michael Wagener did, along with the performances from the guys in the band, made it great."
He also remembered another song that was co-written by Lemmy, Desire. When the interviewer said the song has some interesting pushes and pulls, Wylde touched on Ozzy Osbourne's remarkable words about the riffs.
"It was always fun playing that one live," he recalls.
"Yeah, I'm trying to remember how it came together – it started off with me and Randy [Castillo] drumming along. Then I started using open A and E position power chords, which kinda reminded me of a Van Halen or Judas Priest kinda thing – putting those chords over a second fret F# position riff.
"When it came to the solo, it was all from Ozzy saying, 'Construct a solo that takes you another place… a great solo should always do that!'
"And, again, that goes back to the Randy Rhoads school of soloing."