Brian May Reveals 'Terrible Regret' About Eddie Van Halen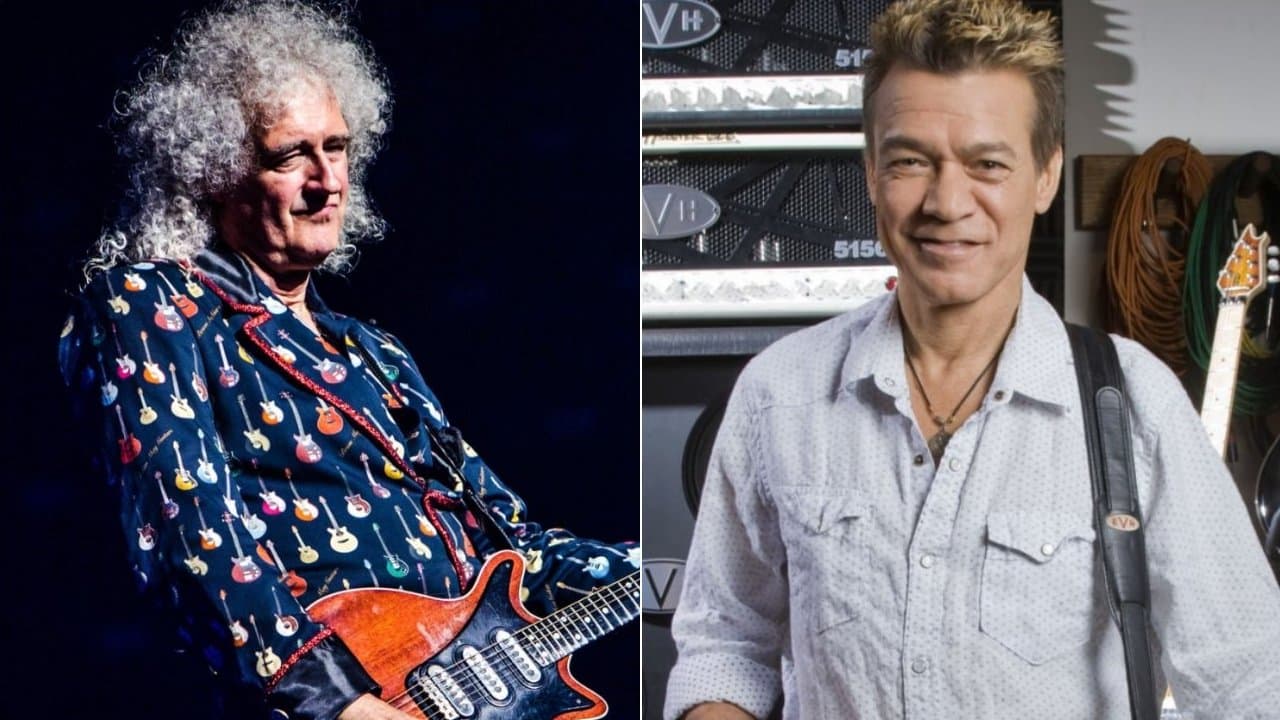 Queen guitarist Brian May has recently interviewed with Classic Rock to discuss the 300th issue of the magazine and revealed terrible regret about the late Van Halen icon Eddie Van Halen.
There are a lot of great friendships between musicians in the rock and roll music community. Being two of the most influential guitarists in rock, Queen star Brian May and Van Halen legend Eddie Van Halen had a lot of great memories together. In 1983, they recorded together in an album of Brian May's side project, Star Fleet Project. At the time, the release was named Brian May + Friends and consisted of great musicians.
When we detail the musicians' careers separately, Brian May has been the pioneer of the rock band Queen since the band's formation in 1970. Although the band released its final studio album following the year Freddie Mercury died, Brian and his bandmate Roger Taylor have been continuing to keep Queen's sound alive. Currently, they are playing with Adam Lambert in Queen.
On the other hand, Eddie Van Halen is considered one of the guitar masters in rock. Eddie, known for his legendary contributions to music, helped his co-founded band Van Halen gain international fame. Although he passed away in October 2020, his music still being an inspiration for people who plays guitar.
However, more respectful words came through Brian May to Eddie. When the musician talked about playing music alongside Guns N' Roses, he was asked whether he had crossed paths with Axl Rose since then. Saying that he should keep in touch better with people he has met before, Brian admitted regret about Eddie Van Halen.
"Not much, no," he said. "There's the occasional message, but really very little. I really should keep in touch better. I tend to be a bit shy and reclusive myself.
"I regret terribly that I didn't keep in touch more with Ed Van Halen."
Brian May Recalls Favorite Memory With Eddie Van Halen
In the continuation, the interviewer asked Brian if there was a favorite moment he ever lived with Eddie Van Halen. Admitting that he had a lot of great memories, he recalled one of them and revealed their super-drunk moment. He said that was one of the few times in his life when he has gotten out of control.
https://youtu.be/16UypAOUMXk
"I have a lot of favourite memories, but I do remember one time him coming to see us play," he continued. "We went back to the hotel afterwards. He'd brought a bottle of his favourite drink with him, which I think was Southern Comfort.
"Anyway, he's knocking it back, and so I started knocking it back, and I completely lost it. The next thing I remember I was on the floor in the bathroom, having fallen down and cracked my head on the wash basin. I don't even remember going into the bathroom. It's one of the few times in my life where I've gotten out of control."
Ted Nugent Names Eddie Van Halen As The Best Guitarist He Has Ever Seen
Back in early this month, Ted Nugent sent praising words for the late Eddie Van Halen during the 100th episode of The Nightly Nuge. Stating that he has seen many talented guitarists until this time, Nugent admitted that Eddie Van Halen is the best guitarist he has ever seen.
"There's so many [many great guitarists in rock]," Ted says. "I'm gonna go ahead and give it to Eddie Van Halen because he was so diverse in not only his histrionics but his groove. He had an unbelievable organic sense of rhythm in his delivery of not just exciting lead guitar parts but his grind of a grooving rhythm as a white kid.
"He really defied the history of who can groove like that. 'Cause I come from the world of The Funk Brothers of Motown, so I know what the gods of groove look and sound like. And Eddie Van Halen, the times I jammed with him and just listening to the records, you can tell he had an unbelievable, uncanny Superman sense of rhythm beyond just his outrageous athleticism on the guitar neck."