Jonathan Davis Names Korn Album As Good As Pink Floyd's The Dark Side Of The Moon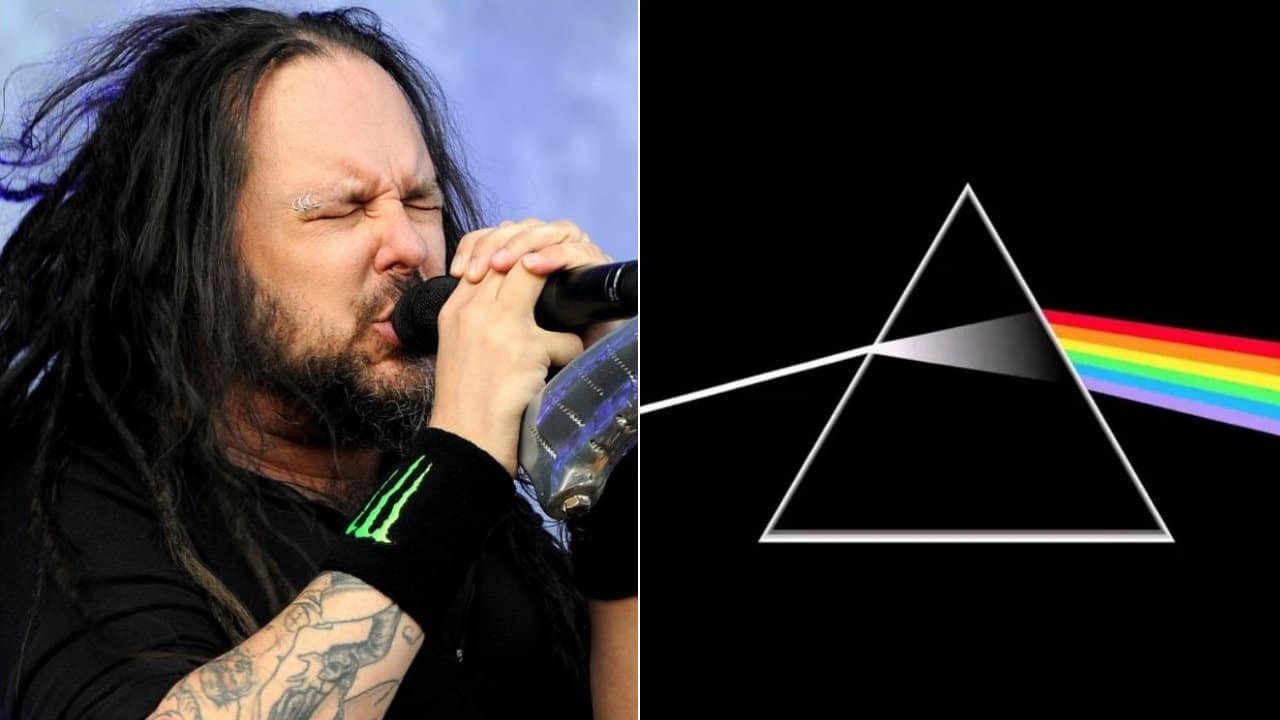 In a new interview with Metal Hammer, Jonathan Davis named the beloved Korn album Untouchables as good as Pink Floyd's The Dark Side Of The Moon, pointing out that the album is an important record for them.
Although you are one of the most important bands in rock music, there are musicians or bands that everyone considers to be an inspiration to you. Korn is one of the most iconic bands in rock music, and the band's lead vocalist Jonathan Davis confirms that the legendary Pink Floyd album, The Dark Side Of The Moon, means a lot of things to him.
As some of you might know, The Dark Side Of The Moon is Pink Floyd's eighth studio album released on March 1, 1973. It became an icon for the band itself from its cover to unique songs. It is not wrong that the album is one of the most successful albums released by Pink Floyd, as the words supported by the fact that it was number one on four different charts in 1973.
However, referring to Korn's beloved album Untouchables, which is the fifth album released by the band, Davis confirmed that the album is an important album for their band. He then respected Pink Floyd and said that Untouchables are as good as Pink Floyd's The Dark Side Of The Moon, stating that it gives the same vibe as them.
"It's a very important record – one that couldn't be made in this day and age," Davis said. "I call it the 'heavy metal Asia' because of the production and sound-quality.
"People use it to tune their speakers to this day. It's our Dark Side Of The Moon, I love it. And that's exactly what I told [producer] Michael Beinhom – 'I want this to be our Dark Side Of The Moon'. He said 'Cool, it's gonna take a long time.'"
Korn Icon Mentions Untouchables' Producer's Calling Him 'Shitty'
Korn legend Jonathan Davis then mentioned his conversations with Untouchables producer Michael Beinhorn. Revealing that he wanted to fight with him, Davis added that the producer once called him a shitty in the studio. Although he was hurt, he also knew the producer pushed him to do better.
"I wanted to fight," Jonathan reveals. "I'd go in to do vocal melodies and he'd be like 'Ew! What the fuck are you doing? Go home, you're shitty today.' I can't even count how many times that happened. My feelings were so hurt, but he knew I could do better and pushed me for greatness."
Elsewhere, Jonathan shared his honest feelings on the terrible fact that the album was leaked four months before its release date. Confirming that it affected him positively, Davis said it was the album made him what he is.
"It leaked four months before the release date, so that really fucked us." he said. "But in the end it was all worth it. The whole process, the nitpicking… it made such an amazing sound.
"It spawned my production passion – that's all because of Michael. He got me singing with a vocal coach and I started taking so many lessons… Untouchables was when I really started to blossom as an artist."
Back in April 2021, Korn guitarist Brian "Head" Welch had talked about the band's future and retirement plans. Revealing his opinion on the retirement, Korn guitarist recalled his conversation with bandmate James Shaffer. He stated that he asked him the same question and admitted that Korn will no retire as long as fans want them.
"You know, I was talking to [Korn guitarist James Shaffer] 'Munky' the other day, like, 'Munky, how long are you planning to go man," he asked. "Are we gonna be Rolling Stones wannabes, or do we wanna retire at some point and do something else?'
"The truth is… we don't know. We left it knowing it's gotta be the fans' decision in the end; so long as they want us, we could just keep going.
"At the same time, I was sat thinking how cool it'd be to go out on arena level rather than getting bumped back down to clubs or whatever. Smaller venues are fun because of how intimate you can get, but we don't just wanna watch the band grow old and go downhill.
"I'd love to go out on top, man. But again, we could probably achieve that by maybe playing more sparingly, go out, and only do special events so it's more of an event. I don't really see us doing full tours into our '80s, you know?"