Nita Strauss Details Upcoming Album: "The Next Single Is Coming Up Soon"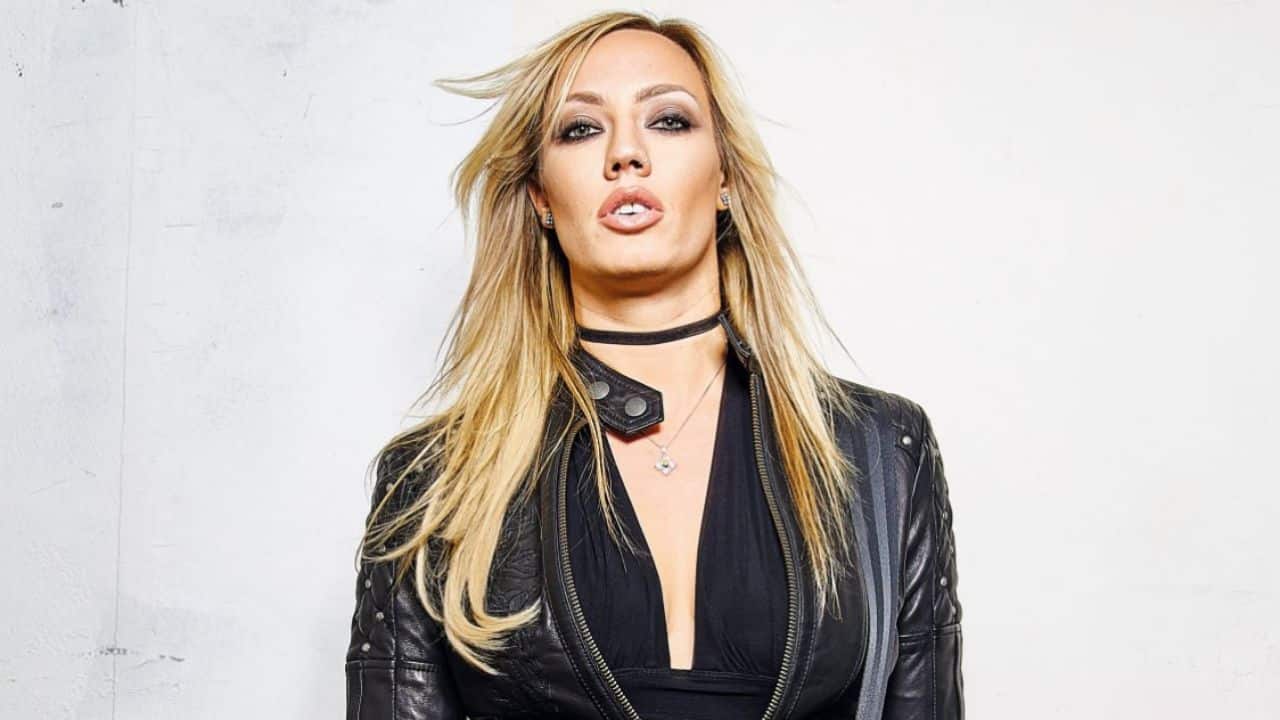 Nita Strauss has recently interviewed with Canada's IHeartRadio. In the interview, they talked about the success of the single Dead Inside, which they released with Disturbed vocalist David Draiman last year, and about the talented guitarist's future album plans.
The number one on Guitar World's 10 Female Guitar Players You Should Know list, Nita Strauss rose to fame with The Iron Maidens, the all-female Iron Maiden tribute band. Nita Strauss, the first female artist to have an Ibanez guitar signature, has been playing guitar on tours of legendary heavy metal vocalist Alice Cooper's solo band since 2014.
On the other hand, Nita, who achieved significant success in her solo career, released her first solo album, Controlled Chaos, in 2018. Consists of 11 tracks and over 39-min listening time, the album received positive feedback from the metal community. Last year, her first-ever single collaboration with Disturbed's vocalist David Draiman was a phenomenal success and peaked at #1 on the US Mainstream Rock Chart.
Anyway, talking about her upcoming album during an interview with IheartRadio and the host asked her about the fans' reaction to Dead Inside. She admitted that the reaction was amazing and explained why.
"It's been amazing," she said. "It's exciting 'cause I think a lot of my fans are not necessarily the typical instrumental guitar fans; they're rock fans who happen to like the way that I play guitar.
"So I think people were excited to get a song that's a little more accessible — something that's not just shred all the time but something that you can listen to alongside other kind of Active Rock songs."
Nita Strauss Talks About The Musical Direction Of Her Upcoming Album
Stating that it is always exciting to collaborate with different artists in the music world, Nita said that half of the tracks of her new album, which will be released this year, will be instrumental, and the other half will be in collaboration with her favorite vocals.
"It's gonna be half [instrumental songs] and half [tracks with vocals]," Nita continues. "My first album was all instrumental. The second one, I didn't wanna stray completely from my roots as an instrumental guitar player, so there will definitely be what you guys expect from me, like a lot of the fun instrumental guitar stuff, but there are some collabs as well. Some of my very favorite singers are on this record with me."
"And I have incredible female vocalists; I have incredible male vocalists. And it's just an exciting time — it's just an exciting time to be out there and collaborate with different artists. 'Cause all these different artists are wanting to work. Everybody had so much creativity to express over the last year and a half."
Announcing that her new single will be released soon, the talented guitarist said that he still has a lot to produce and is very excited about it.
"The next single is coming up soon, and I'm really, really excited to unleash that on the world as well because I'm really, really immensely proud of how these songs came out," she revealed. "So you guys heard 'Dead Inside'; I'm excited to show you more… So we have a lot, a lot of cool stuff coming."
Back in this past November, Nita Strauss had discussed using her sexuality to promote her music. Saying that it's important to embrace femininity, Strauss had said that the most important thing is to be authentic.
"I think it's important to embrace who you are as a woman, especially in this industry, but in any industry," Nita says. "And I spent a long time trying to figure out where my role was in all that.
"And I've gone down both sides of the spectrum. I've done stuff that I was, like, 'You know what? I feel like I don't need to put myself out there that much.'
"And then I've gone the opposite direction and, like, 'I need to be more covered up and be taken more seriously and not wear makeup and not feel pretty and wear a men's size large shirt and just go and be known as a guitar player.' And that's not who I am either.
"I think you just have to be true to yourself. I think it's important to be a woman and embrace your femininity. And some women are ready to go out there and be sexy — be a sexy woman out there, badass, doing what you love to do — and there are some that don't wanna embrace that part and don't wanna have that, and that's fine too.
"I think the most important thing is to be authentic."