Iron Maiden's Adrian Smith Admits It's Quite Hard To Work With Steve Harris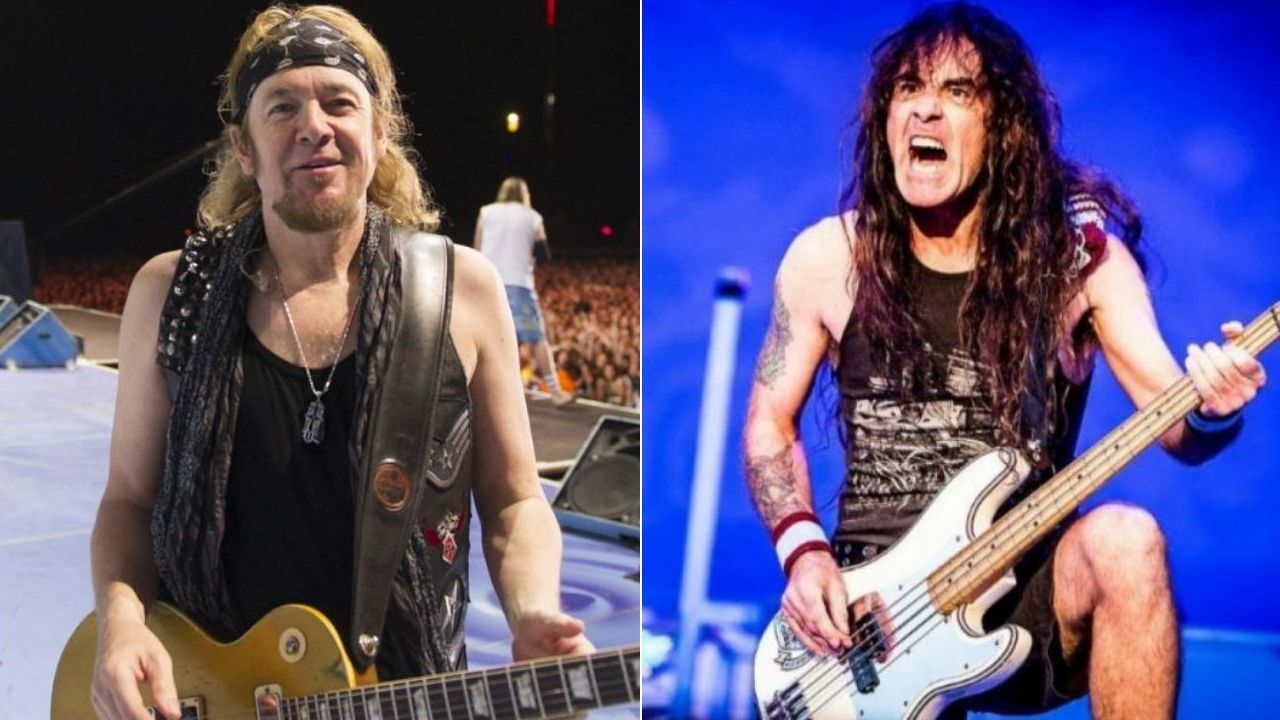 In a new interview with Guitar World, Iron Maiden guitarist Adrian Smith has discussed his band's latest studio effort Senjutsu and revealed how it was like to work with his bandmate Steve Harris during the album.
Iron Maiden is a heavy metal band formed in East London in 1975. The band's forming member was the band's bassist Steve Harris. At press time, Iron Maiden released 17 studio albums, 4 EPs, 7 compilation albums, 13 live albums, 40 music videos, 46 singles, 5 box sets, and 20 video albums during its ongoing career.
Selling more than 200 million albums worldwide, Iron Maiden debuted in 1980 with its self-titled studio album. The band's latest and seventeenth effort was released in 2021, titled Senjutsu, which consist of ten tracks in total.
However, during a recent online interview, the guitarist Adrian Smith has opened up about how the band recorded the album. Touching on each track of the album, Smith has also mentioned his bandmate, Steve Harris. Discussing the album's Death Of The Celts, Smith admitted that it's hard to work with Harris.
"It's funny – Steve will have these ideas and then look at me, Dave or Janick," he says.
"The ideas are usually quite complicated, so sometimes you might see guitarists hiding away behind their amps, waiting for the others to take up the gauntlet and learn these super-complicated parts!
"But we all do our bit. It takes a lot of concentration to play Steve's stuff. Honestly, it can be quite a challenge."
Smith Reveals How Steve Harris Affects Iron Maiden Sound
When the musician mentioned Lost In A Lost World from the album, he praised Steve Harris and revealed his effects on his band Iron Maiden. Saying that he has a different side to look at the stuff, Smith explained what Harris's been doing for the band.
"Steve has a very different take on things, which for the most part is a real strength – because it makes us sound different to anything else," Smith reveals.
"He's got a knack for these time changes, and sometimes they're hard to get your head around, but having worked with him for many years, I can almost anticipate where he's going to go.
"I think we all can. That's the beauty of having a band that have played together all these years."
Elsewhere in the interview, Adrian has also touched on the album's self-titled track, Senjutsu. Explaining where the band influenced to decide to put the name, Smith told how Iron Maiden did the track.
"The title track was inspired by Japanese drums," Smith explains. "We put my demo up on Pro Tools and Nicko [McBrain, drummer] played along to it. Then we took the digital drums out and added guitars.
"We got the drum and guitar track ready to go first. I had a couple of melodies and because of the Eastern nature of it, Steve [Harris, bassist] suggested a battle scene – an army trying to scale the walls of a city. Full-on drama!"