Queen's Brian May Recalls His Rock God's 'Demoralizing' Career Advice About Quitting Music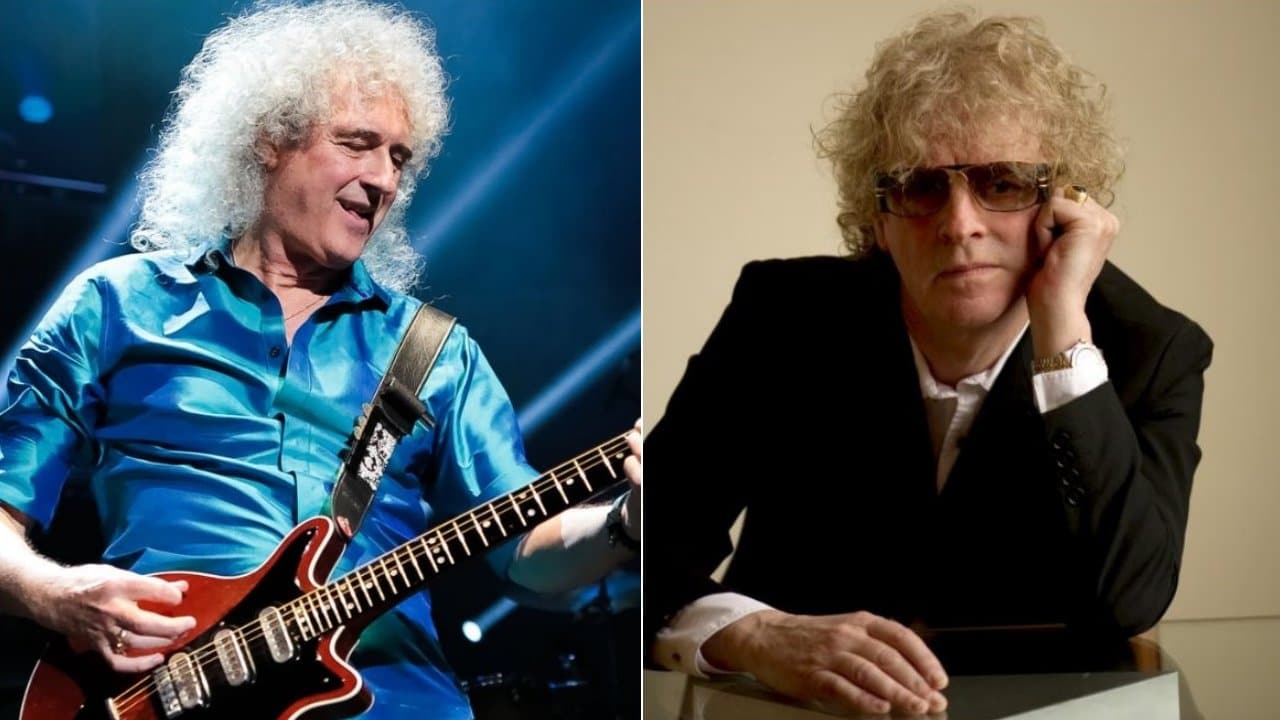 Queen icon Brian May recalled the time being told to quit music by his rock hero Mott the Hoople legend Ian Hunter back in the day. Brian described the moment, saying he luckily didn't take the advice.
Although he is known for being the guitarist of his co-founded rock band, Queen, Brian May has been a solo musician for about three decades. At press time, he has two different studio albums for his solo catalog. Those were 1992's Back To The Light and 1998's Another World, the iconic album of Brian May featured the late Foo Fighters drummer Taylor Hawkins and songs written by Jimi Hendrix and Larry Williams.
Currently, Brian May is promoting the re-issue of his second solo album, Another World. The album featured his cover version of All The Way From Memphis from Mott the Hoople. The song was originally written by his rock hero, the band's lead singer Ian Hunter, who had a huge impact on Brian May, as he said. Even though the singer told Brian May that the rock life wasn't meant for him, the Queen icon still considers Ian Hunter an idol.
Back in the past, there was a chance Brian May hung out with his rock idol Ian Hunter. In the early years of Queen, they supported Mott the Hoople on their tour as an opening act. Those shows meant a lot for Queen, as they received important experiences in each show. One of those experiences was Brian May being told to quit music by Ian Hunter. It might be devastating, but luckily, it didn't.
Recently, Brian May updated his official YouTube channel to detail his experiences with Ian Hunter & Co. At first, the guitarist admitted how a great influence they had on Queen. He stated that there would be another The Rolling Stones if they didn't break up in the past. He also recalled attending Mott the Hoople concert and seeing how the audience erupted.
"Mott the Hoople were a great influence on us," Brian says. "They were our mentors in a way. We're just starting off as a rock group. We have so many big ideas. We have songs, we have presentation ideas, etc. But we've never been on tour, so we go on tour, very luckily supporting Mott the Hoople, who are a big band in those days. In fact, they should have been bigger if they hadn't broken up. I think they would have been like the Stones or whatever.
"I mean, we had big ideas. Even then, we were precocious boys. But I remember watching Mott the Hoople burst onto the stage and the whole audience would erupt because it was just engineered that way.
"I say engineered because you do you work on an audience you want to make contact. You don't just stroll on and plink away and hope something will happen. At least we don't. You know, you have that opportunity to excite, to impassion, to inspire an audience. And they did that. They would go on and go….and the whole place would erupt."
Brian May Reveals Ian Hunter's 'Demoralizing' Career Advice
Brian May then saluted Ian Hunter, expressing how he misses him. Recalling their Tennessee show where Mott the Hoople rocked the audience, the guitarist said it was a mind-blowing show. Backstage, they made a conversation about missing home during touring. When Brian said he missed things around him, Hunter told him he was in the wrong business, which was demoralizing for him.
"Miserable old sod he is, but I love him dearly," he continued. "He once gave me great advice. We're in the middle of the tour. I think we're in Memphis, Tennessee. My jaw is dropping my eyes are wide open. I've never seen anything like this. It was mayhem. It was like… I don't know how to describe it, it was like indulgence personified. It's like, you imagine a rock tour to be, the gig, the hotel, everything, and I sat down with Ian late at night and he said, 'Brian, are you enjoying this' and I went 'Yeah, I said it's…I've never experienced anything like this'.
"And he says, 'Are you missing your home life at all?' I said, 'Well, actually, you're right.' So I said, 'I miss the things around me. I miss my things, I miss my people and everything'. He said, 'Brian. If you miss your things and your people, you're in the wrong business.'
"So that's the advice which I didn't take. Luckily. I persisted, but it is a hard business, you know, when you take on being a rock musician for real. You have to say goodbye to your home life for quite a long time.
"So all your stuff that you thought was essential to you, all the things that you that make you feel secure. All the people who give you support. You have to say goodbye.
"And in those days, even more so because you couldn't communicate. When you're on the road, you couldn't phone home. We couldn't. I couldn't afford to phone home when we were first out there.
"So do I regret it? No, of course, because it gave me my life. It's been an incredible life, and it's opened the doors to so many other things."
Back this April 24, Brian May had talked about the late Taylor Hawkins' talent in his song Cyborg from Another World. Saying that Taylor Hawkins was the greatest Queen fan in the world, Brian added that he seemed much cooler than Queen.
"Taylor was a kid, really, he just came out of drumming for Alanis Morissette and he had an opportunity now to do what he really wanted to do, which was play hard rock," he added.
"The funny thing was, he turned out to be the greatest Queen fan in the world. And that was always a shock to me, because he seemed to be a lot cooler than we were, you know. I think Taylor Hawkins single-handedly made Queen cool to a new generation of kids.
"He knew everything about us, everything. He and Pat Smear [Foo Fighters rhythm guitarist] gave us an award at some ceremony, I can't even remember where it was. But it became obvious at that point, really early on, that they knew everything. They knew more about us than we knew. It's always been a great thing."