Ozzy Osbourne Reveals An Important Detail About Ordinary Man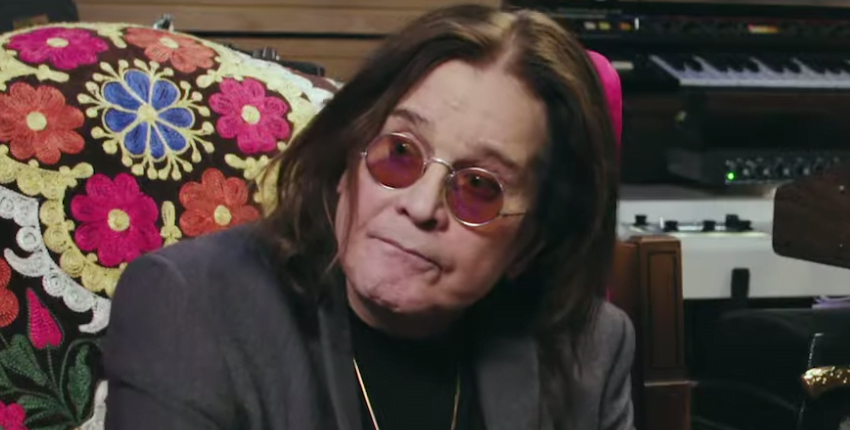 In a recent interview with Rolling Stone, Ozzy Osbourne, who rose with the world-famous heavy metal band Black Sabbath, has talked about his new solo album Ordinary Man, which was released on February 21 via Epic Records, and revealed that this is the first album he has made completely sober.
"I thought it was the drugs and the alcohol that made it all work," Ozzy said. "But it's not true. All I was doing for years is self-medicating 'cause I didn't like the way I felt. But then this is the first album I've co-wrote and recorded fucking completely sober."
"The last album, I wrote some of it stoned," he added. "I quite like being sober now. Because at least I can remember the fucking thing I did yesterday."
Also, during a recent appearance, Ozzy Osbourne spoke about his state of health and said, "I'm in unbelievable pain 24/7. I remember it [the fall that caused the injury] like it was yesterday. I was lying there as clearly and as calmly as anything, thinking, 'Well, Ozzy, you've fucking done it now.' I have to take all these painkillers but I'm dying for all the opiate stuff I can't have. The nurse keeps my medication so I don't take anything apart from what they give me. I have to be helped to change, to have a bath… it's just fucking awkward, you know? If I had a choice between the Parkinson's and the fucking neck, I'd go for the Parkinson's. I've been laid up for a year now."
With a statement announced by Ozzy Osbourne's rep on February 18, Ozzy Osbourne was forced to cancel his 2020 North American "No More Tours 2" tour because of his health issues. In the statement, Ozzy Osbourne said that his treatment takes between 6-8 weeks.