Behemoth Releases Limited 'O Pentagram Ignis' Picturedisk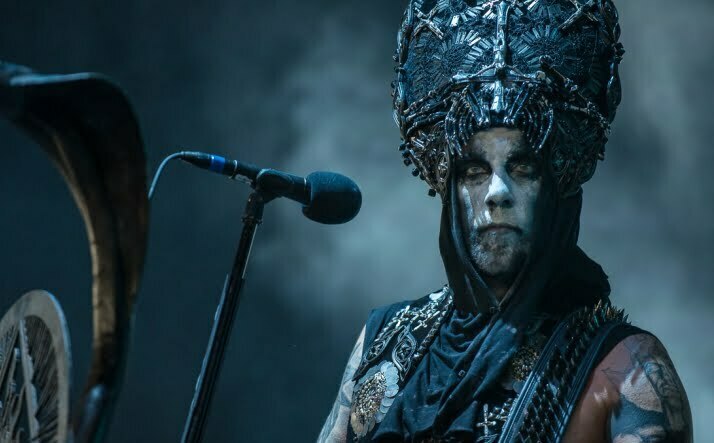 Polish extreme metal band Behemoth recently launched O Pentagram Ignis, which was limited to 666 copies. The stunning picture disk has just premiered at the Behemoth store.
"Strictly limited," Behemoth says. "Once it's gone, it's gone!"
O Pentagram Ignis, Behemoth 10" EP, released in a-limited to 666 items beautiful picture disk format. The cover has a hole cut so that the picture disk is a cover itself.
The design and photo were created by Lodge Black, and the cover was painted by Nicola Samori.
Side A:
1. O Pentagram Ignis
2. Sabbath Mater (Live)
Side B:
1. Wolves ov Siberia (Live)
2. Ecclesia Diabolica Catholica (Live)
Click here for the Behemoth store.