Reality of "Spit Out the Bone"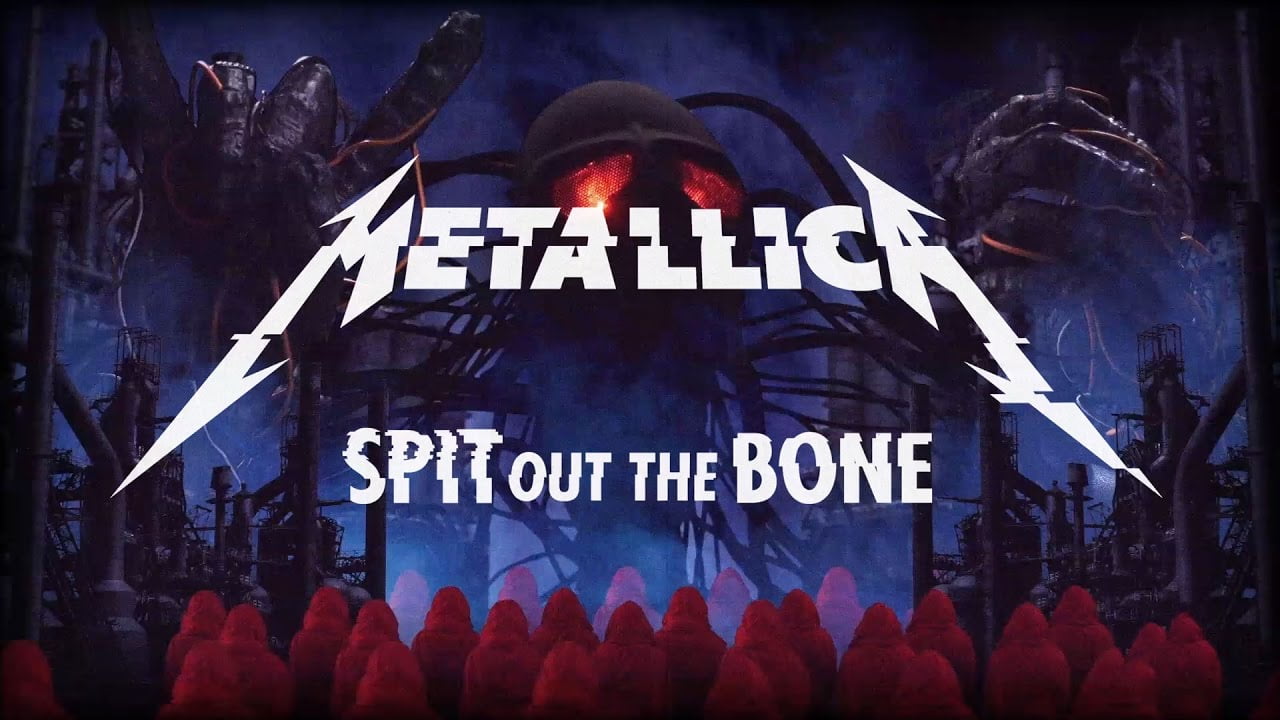 Spit Out The Bone is part of Metallica's Hardwired album. In fact, the original version of the song is longer than 10 minutes. In this context, Metallica thought the song was too long and needed to be shortened. Drummer and co-founder Lars Ulrich spoke to Rolling Stone about this. He said it was just an adventure and there were two or three minutes longer versions of the song. Also he added It was a first and 'Wait a minute, isn't there something good here?' and after that they started to subtract a little.
He continued with it was a journey to different universes, and that MERCYFUL FATE – type was the inspiration for things like this.
James Hetfield also made a few comments on this topic and gave us a lot of details about the song. Mr. Hetfield spoke to So What! and said "If we let the computers help us, it could be a more efficient race." He continued with "And yeah, they are helping us. All of that craziness. So 'Spit Out the Bone' is that your bones aren't needed. They break!"
Also Mr. Hetfield told the "Spit Out the Bone" lifted from GBH's 1972 Andes flight disaster titled "Passenger on the Menu". He said "Yeah, thank you, GBH, for the 'spit out the bone' line. I know their song was about the Donner Party and cannibalism."