Dave Mustaine Excited Fans On New Megadeth Album: "One Song Left To Sing"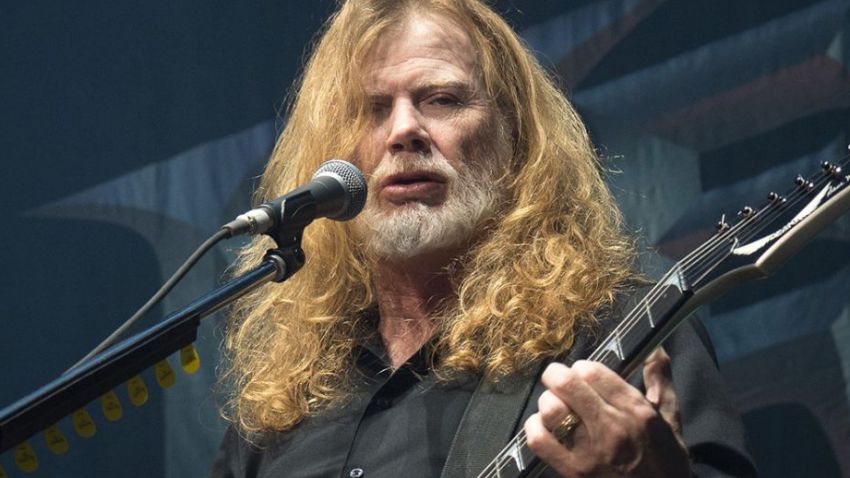 Megadeth frontman Dave Mustaine made some exciting comments on his band's upcoming effort which is follow-up to "Dystopia."
Opening up about the newest effort, Dave Mustaine admitted that he has one song left to sing. Although Megadeth has no release date for the album, those words are enough to excite fans.
"Thankfully, my partner is coming back out to Nashville, and we're gonna be commencing on some guitar tracks and solos and some ear candy to wrap all that up," Mustaine told Gimme Radio. "We've got probably about another… I've got one song left to sing, and then another song I've got one sentence that I've gotta finish."
He concluded: "Other than that, all the vocals are done on this record, and it'll be time to focus now on background vocals and the remaining stuff with solos and, as we say."
Megadeth's fifteenth studio album "Dystopia" has released on January 22, 2016.
Listen his words below.