Brian May Upset Queen Fans By Recalling Freddie Mercury's Last Days: "I Felt He Was About To Go"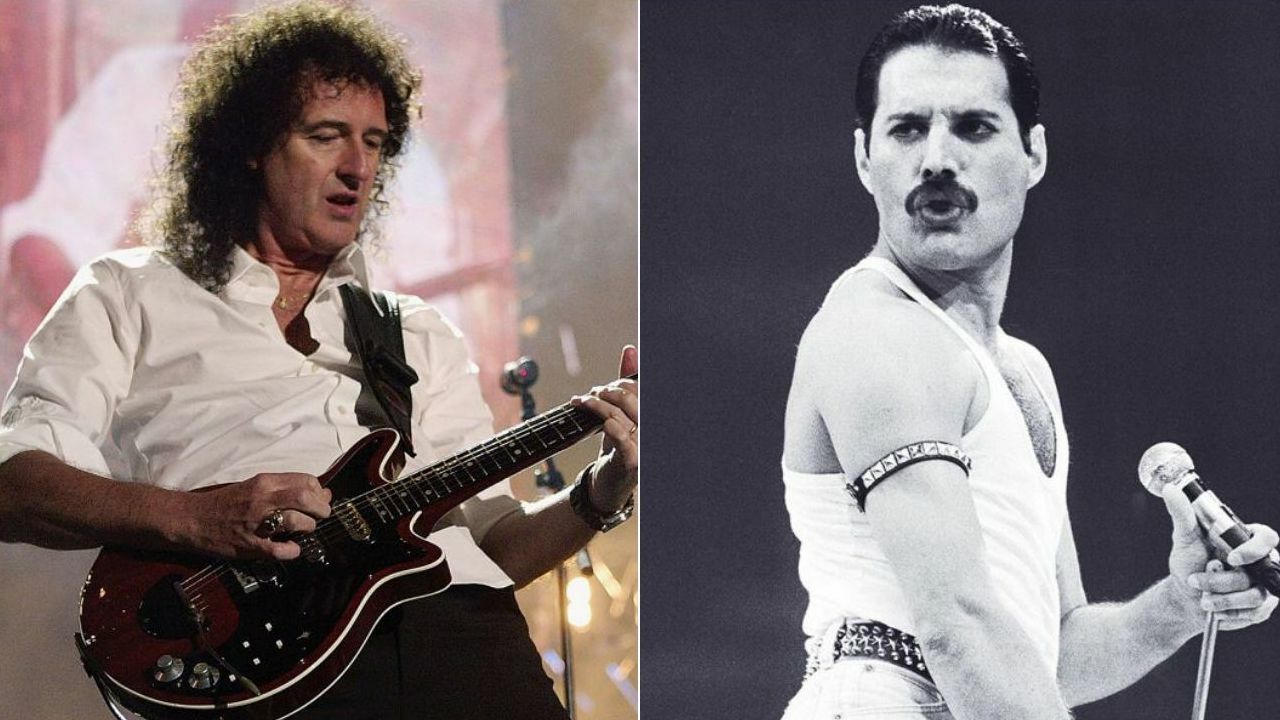 Brian May upset Queen fans by touching on Freddie Mercury's last days.
Queen guitarist Brian May has paid his tribute to his late bandmate Freddie Mercury while discussing the remastered version of his Back To The Light album and upset the musician's fans.
Born on September 5, 1946, Freddie Mercury passed away in 1991 due to losing his battle against AIDS. He was 45. During his tenure with Queen, Freddie Mercury was beloved by many rockers for his live scene performance. The musician and his voice have been continued to inspire young and new musicians, although he died thirty years ago.
Saying that Freddie Mercury's birthday is not a celebration day for him, Brian May was one of those musicians who's strongly affected by the passing of the musician. Also, mourning his late bandmate in his every interview, Brian May had remembered his one of the last conversations with Freddie and upset Queen fans by recalling what he told him.
Recently, Brian May has once again mentioned his late bandmate Freddie Mercury in a series of official YouTube videos, Track By Track, which is a series to discuss his remastered version of Back To The Light album. He was mentioning his feelings shortly before Freddie died. The guitarist has also touched on the track named Nothin' But Blue and shared his thoughts about it.
Speaking about Nothin' But Blue, Brian said: "Yeah I think Blues is a part of me. This is a bit kind of fancy for blues if you like, but it's definitely about the Blues.
"Again it came through Cozy [Powell]. Cozy had down this track…just the beginnings of a backing track with some nice chords on it.
"And it immediately triggered me. I don't know what happened but I was thinking about Freddie and singing about him."
Brian May Says He Felt Freddie Was In His Last Days
Brian May later touched on Freddie Mercury and said that he felt he was in his last days. He mourned the legendary singer while also mentioning what the song was like.
"And at that point when I'm in the studio, at that point doing this, we hadn't lost Freddie," he continued.
"He was in his last days. But I had this feeling that it was about to happen. And it was. Just a couple of days after this Freddie went.
"And I was thinking Nothin' But Blue was about how's this going to be? What it's going to be like? Just talking about my own feelings."
May Reveals A Hidden Quote From One Of Mercury Songs
Concluding his words to talk about Freddie and Nothin' But Blue, May also disclosed a hidden quote from one of Freddie's songs, We Are The Champions. He said there was some kind of rhythm in the song that recalls things about Freddie.
"There's little clues in there," Brian added. "There's a little kind of quote from [We Are The] Champions in there that not many people recognise.
"There's little bits of harmonies in there and little rhythms, which recall things about Freddie.
"This track is unashamedly about Freddie. Which is odd because Too Much Love Will Kill You is the one that people thought was about Freddie. No, this is the one. Nothin' But Blue is Freddie."