Guns N' Roses Fans Criticizes Axl Rose Heavily: "He Needs To Hire A Nutritionist And Fitness Guy"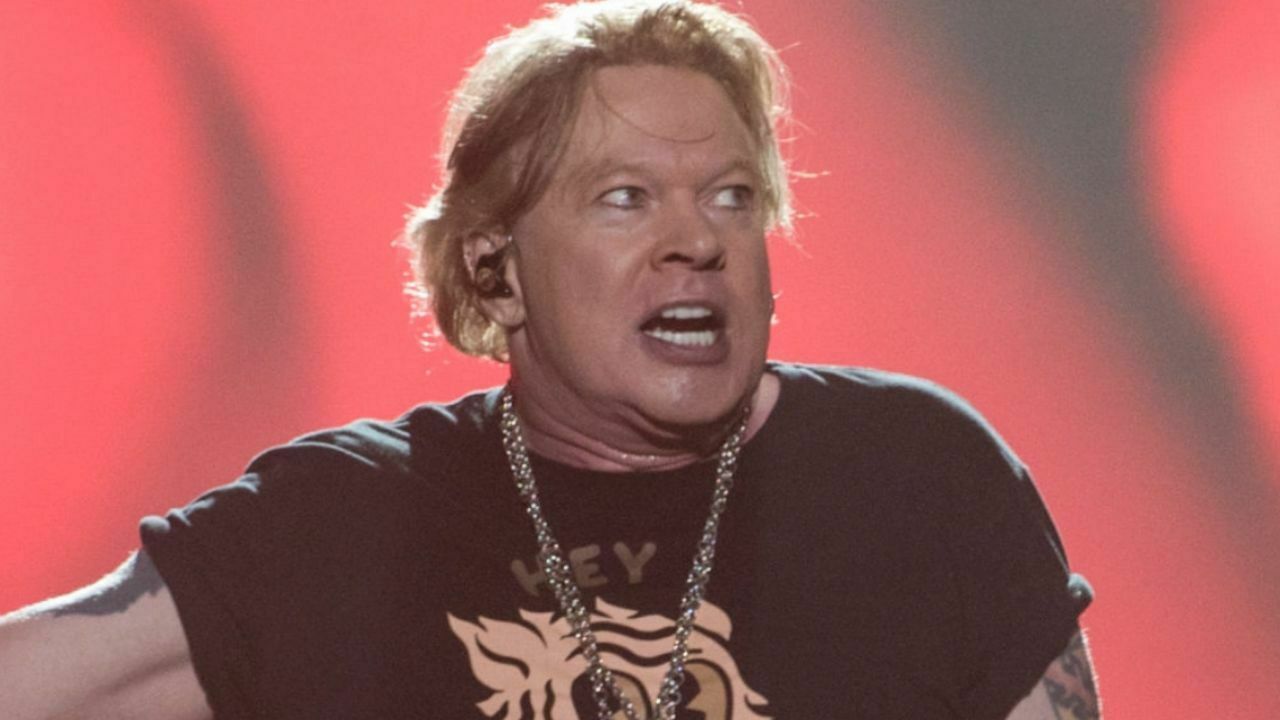 Guns N' Roses fans criticized the band's singer Axl Rose due to the current state of the musician's voice and sent him a piece of slamming words after they saw his poor live performance.
Starting his musical career in 1983, the American singer Axl Rose is known for his tenure with the rock band Guns N' Roses. He is the only sole constant member of the band since their inception in 1985. Throughout his career with Roses, Axl Rose appeared in the entire albums of the band and has released six studio albums.
Over the years, Axl Rose appeared on stage hundreds of times and rocked the crowd during his musical career. Also, as some of you might remember, he had toured with the rock band AC/DC when the band's singer Brian Johnson was forced to left the band due to hearing issues.
However, Guns N' Roses are back on live stages with their North America Tour with Mammoth WVH after a long plague hiatus. The band had performed its first show on July 31 in Pennsylvania and concluded the tour on October 4 in Florida.
Although some fans felt excited and happy to see Guns N' Roses live once again, some fans looked very upset because of Axl Rose and his vocal performances. Discussing the musician's current state of body condition, fans criticized him heavily.
https://www.youtube.com/watch?v=DX0GayTAEPs
In a video that was shared on YouTube after the band played its Detroit show on August 8, 2021, Guns N' Roses fans had sent their reaction to Axl Rose and his live performance. In the comment section, people mocked Axl because of his overweight.
Fans Believes Axl Rose Needs To Hire A Nutritionist
Countless Guns N' Roses fans have commented on the video to share their honest opinion on Axl Rose's current voice.
A fan believes that Axl Rose needs to hire a nutritionist and make hard workouts.
"With his millions, he needs to hire a nutritionist and fitness guy," a fan said in the comment section.
Another fan said he missed the old Axl Rose: "I miss the old Axl…"
A lot of fans compared Axl Rose to Mickey Mouse: "Axl voice like Mickey Mouse," and, "Wait, wtf is going on? Is he doing the Mickey voice now," and, "Now I know Axl Rose was the Mickey Mouse voice actor."
Sean named fan wrote: "My drunk grandmother did a better job at my cousins wedding. not even kidding."
Later then, a fan commented: "Axl still has his natural range – which is as a low tenor. His high notes are actually in an alto's range, and he can't get there in his chest voice anymore. He's singing in his head voice (falsetto) and that's never going to sound very 'rock and roll.'
"I wish they'd bring songs like Jungle down by about 3 whole steps, but I suppose they never will. Again, Axl can still sing – but not as an alto."
When a fan named Jonathan said, "This song has really been a bad one for Axl so far on this tour… hope he get's his shit together," another fan added, "Fekin awful."