KISS's Paul Stanley Supports Asian People Who Faced Racism Due To Coronavirus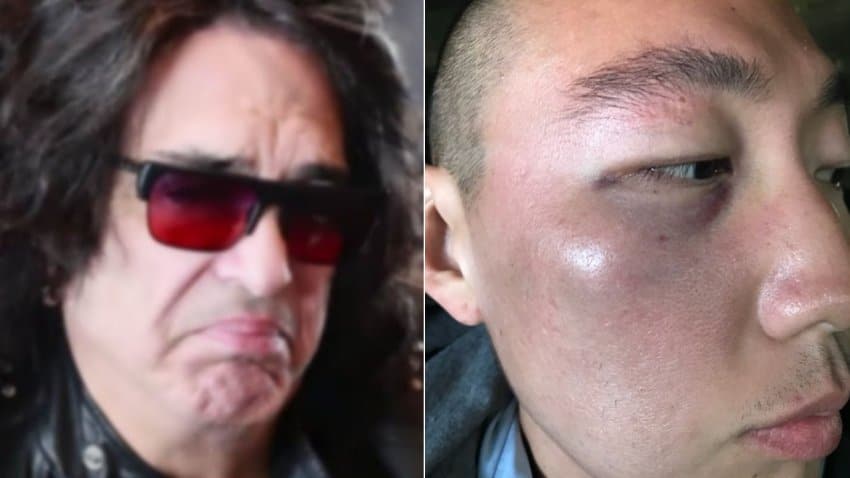 In these difficult coronavirus days, when people must support each other against racism and wrong argument, Asian people to be facing racism due to the coronavirus. But there is still hope for humanity when there are people like Paul Stanley.
KISS guitarist/co-founder Paul Stanley has recently updated his official Twitter account to support Asian people against their war with racism.
In his social media tweet, Paul Stanley has quoted a tweet that about an Asian's beating in Los Angeles. There were two different photos of Asian Denny Kim in the tweet.
According to the tweet, two men broke his nose and said to him that he has China virus and needs to go back to China.
The following statement has written in the tweet: "Denny Kim, pic (left) from yesterday, wks after 2 men broke his nose & beat him in LA Koreatown. 'They called me chink, said 'You have the Chinese virus' and 'Go back to China.' Kim didn't report initially bc he was afraid. Encouraged by others, he's got something to say (more)."
When Paul Stanley mentioned the issue, he was not agreed with those 2 men and with people like them. He called people to kindness. He also stated that no one is different than the other.
"SO DEMORALIZING," Paul tweeted. "We share so much in common and there is so little below the surface that differentiates us. NO ONE should fear violence or persecution for what they look like, where they were born or how they choose to live. KINDNESS…. AND JUSTICE."
Under Paul Stanley's tweet, people support him and cursed racism. They've shared kindness with each other.
Here's Paul Stanley's tweet:
SO DEMORALIZING. We share so much in common and there is so little below the surface that differentiates us. NO ONE should fear violence or persecution for what they look like, where they were born or how they choose to live. KINDNESS…. AND JUSTICE. https://t.co/ie4Aumup9T

— Paul Stanley (@PaulStanleyLive) February 27, 2021