Slipknot's Corey Taylor Calls Kanye West 'Moron'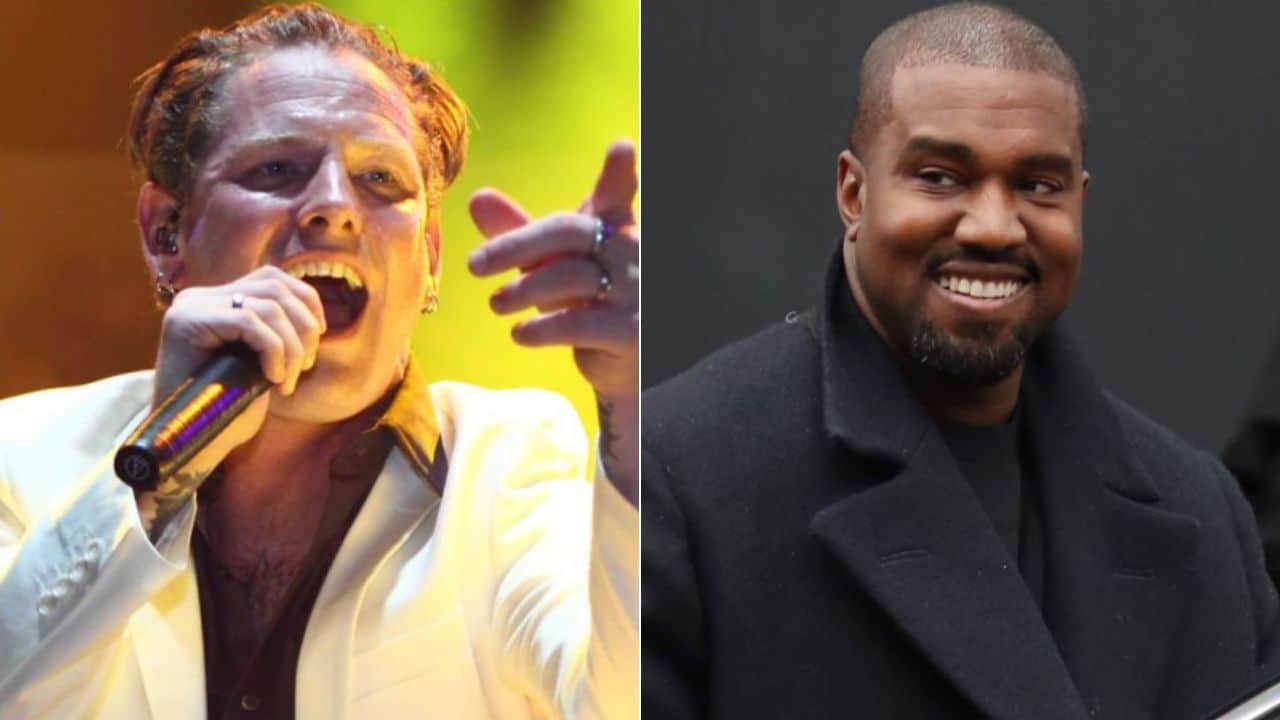 In a brand new interview with U.K.'s Metro, Slipknot frontman Corey Taylor criticized Kanye West harshly after the musician decided to release the new album Donda 2 exclusively on his own streaming devices Stem Player for about $200.
Corey Taylor has been the vocalist of the heavy metal band Slipknot since 1997. Formed in the mid-90s by the percussionist Shawn Crahan, drummer Joey Jordison, and bassist Paul Gray, Slipknot has released six studio albums to date. Although the 48-year-old musician joined Slipknot two years later they were formed, he contributed to their every one of releases, as they debuted in 1999 with the self-titled Slipknot.
Out of Slipknot, Corey is also the lead vocalist of Stone Sour. During his ongoing tenure with them, Corey has released seven studio albums with the band. Except for his journey with those bands, Corey debuted with CMFT as a solo musician in 2020. The album peaked at number 44 on the US Billboard 200 and peaked at number six on the US Top Rock Albums.
Anyway, during his new interview with Metro, Corey Taylor showed off his disagreement with Kanye West, who said that artists only get 12 percent of the album revenues and that it's time to free music from this oppressive system and take control. Corey's reason for not joining Kanye is because Stem Player, the streaming device on which Donda 2 was released, is worth $200.
"It's like releasing all the parts for a car and sending them to people's houses and going there, you got a free car, now you've got to figure out how to build the goddamn thing," Corey said. "You're assuming that the audience has the access and same technology that you have but you're a fucking moron for doing that. Are you serious? It doesn't work that way.
"The thinking that that's a smart thing to do just shows you how convoluted and off the fucking property Kanye West really is."
Corey Taylor Says 'If We Did That We Would Be Demonized'
Corey, who thinks that Kanye West did not get enough reaction from the music community, says that if they had made the same move, they would have received much heavier criticism from people. According to Corey, it is pompous and ridiculous.
"When you've got that much money and that much people around you telling you exactly what you want to hear, your concept of reality just goes right out the fucking window," he continued.
"People can't afford their fucking apartments for fuck's sake. It's not right. It's just so pompous and ridiculous.
"If we did that, we would be fucking demonized but I guarantee people are looking at him like he's a genius, and it's, like, for fuck's sake, pull your head out of your ass, put it on CDs and just fucking give it to people. If you want to do that, put it together in a way that people can actually listen to it. It's such fucking horseshit."
This is not the first time Corey Taylor blasted a rapper. Back in this past January, the Slipknot-man had slammed Machine Gun Kelly after he said about Corey that "he is a 50-years-old man wearing a weird mask on a stage and talking shit." At the time, MGK had also sent disrespectful words to rockstars, which also made Corey angry.
"For those of you that don't know, MGK doesn't like me very much," Taylor said. "And let me follow that up by saying I don't care.
"I won't fill you in on the whole fucking story because you can go online and look it all up. However, I will say this: he maintains that I started it. The truth is he started it. Now, I will explain to you why.
"If you don't know, they asked me to do a tune with him. They sent it to me. I didn't dig it. And I tried to do something with it because of my respect for Travis [Barker, MGK producer], because he and I worked together before.
"They sent me these really weird notes and they wanted me to sing his words. And I just said, 'I'm not gonna do it.' And I sent an e-mail. I posted that e-mail. And I didn't hear back from him. And I thought it was done.
"Fast forward about eight months, and Machine Gun Kelly is doing this weird Instagram Live interview with Allie from Spotify. And he goes off on this fucking rant about rock stars and comfortable shoes. It sounds as smart as you think it is.
"I mean, spit was coming out of his face. And I'm watching it and I'm going, 'You fuck. You've been here for five minutes, basically, and you're gonna fucking run your mouth about bands that have been doing this for 20 fucking years, like in the mud, in the dirt. They're gonna wear whatever the fuck they want. You're gonna walk in here with your fucking black tongue and try to talk some shit on some bands that would fucking circle your ass? Fuck you.'