Who Is The Richest Rush Member? Geddy Lee, Alex Lifeson, Neil Peart Net Worth In 2023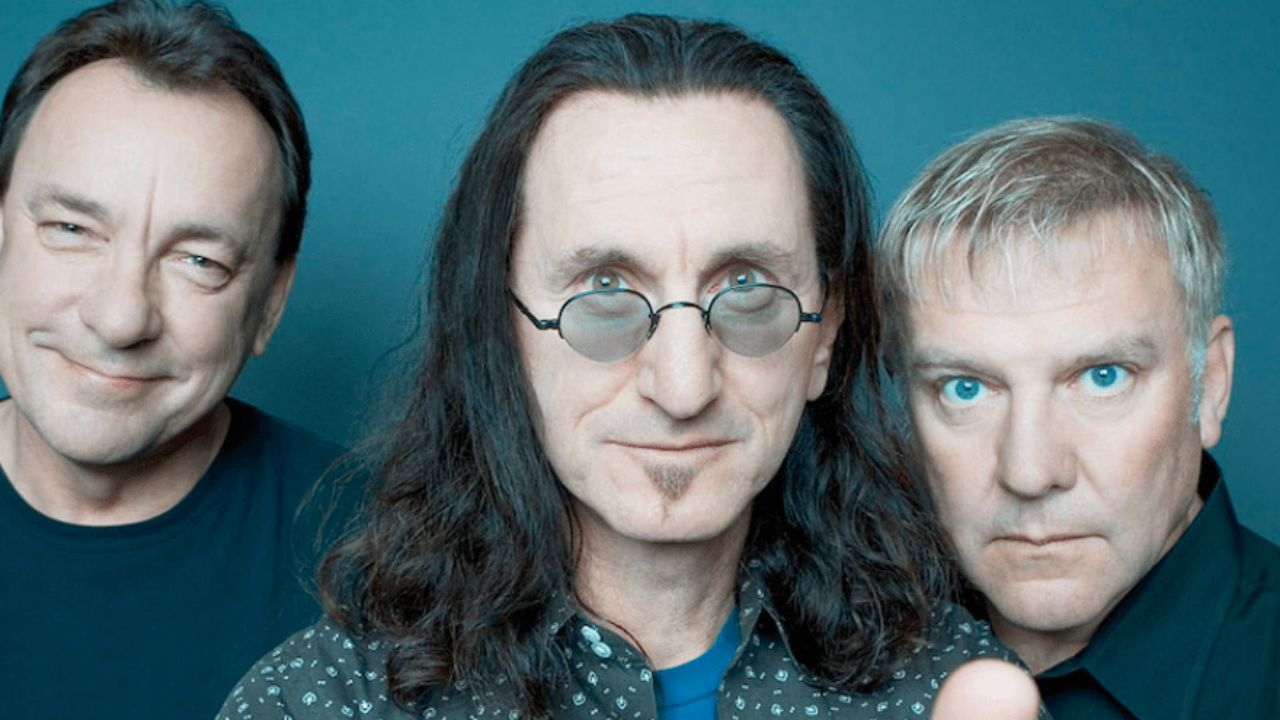 Are you one of those who wonder who is the richest Rush member today in 2023? In this article, we will lok at the net worths of the Alex Lifeson, Geddy Lee, and the late drummer Neil Peart, separately. If you want to learn Rush members net worth as of 2023, keep scrolling.
Rush was a Toronto-based rock band formed in 1968 by the band's late drummer John Rutsey, then-current guitarist Alex Lifeson, and the former bassist Jeff Jones. Shortly after the band's formation, Rush decided to replace Jeff Jones with Geddy Lee to bring more energy to the band. Furthermore, the band's power trio had completed with the addition of the legendary drummer Neil Peart in 1974. It was when Rush released its only debut self-titled album with the original drummer Rutsey.
Focusing on the discography of Rush, the band released 19 studio albums, 11 live albums, 13 video albums, 2 EPs, 10 box sets, and many more releases throughout its career from 1968 to 2018. Debuted on March 1, 1974, with the self-titled Rush, the band released its final studio album on June 12, 2012, named Clockwork Angels. You can see the studio albums of the band below:
Rush (1974)
Fly By Night (1975)
Caress Of Steel (1975)
2112 (1976)
A Farewell To Kings (1977)
Hemispheres (1978)
Permanent Waves (1980)
Moving Pictures (1981)
Signals (1982)
Grace Under Pressure (1984)
Power Windows (1985)
Hold Your Fire (1987)
Presto (1989)
Roll the Bones (1991)
Counterparts (1993)
Test for Echo (1996)
Vapor Trails (2002)
Snakes & Arrows (2007)
Clockwork Angels (2012)
Having sold more than 50 million units worldwide, Rush is considered one of the best-selling rock movements of all time. The band received 34x platinum certifications in total. While 17x Platinum came from RIAA and the remainings came from Music Canada. Moreover, Rush was inducted into the Rock and Roll Hall of Fame in 2013 and inducted into the Canadian Music Hall of Fame in 1994.
Rush Members Net Worth In 2023
Before we kick off the list, you must know that Rush toured worldwide too many times. From their first official tour, Rush Tour, which took place between 1974 and 1975, Rush always aimed to do unique works in rock. At the end of their era, there were over 25 Rush tours in the book. Started in 1974, their R40 Live Tour was the last one they played.
However, if you are a fan asking who is the richest Rush member in 2023, below you can learn Rush members' net worth and how they earned their income. Also, as of January 2023, Rush has $600 million worth on its own.
Alex Lifeson Net Worth: $40 Million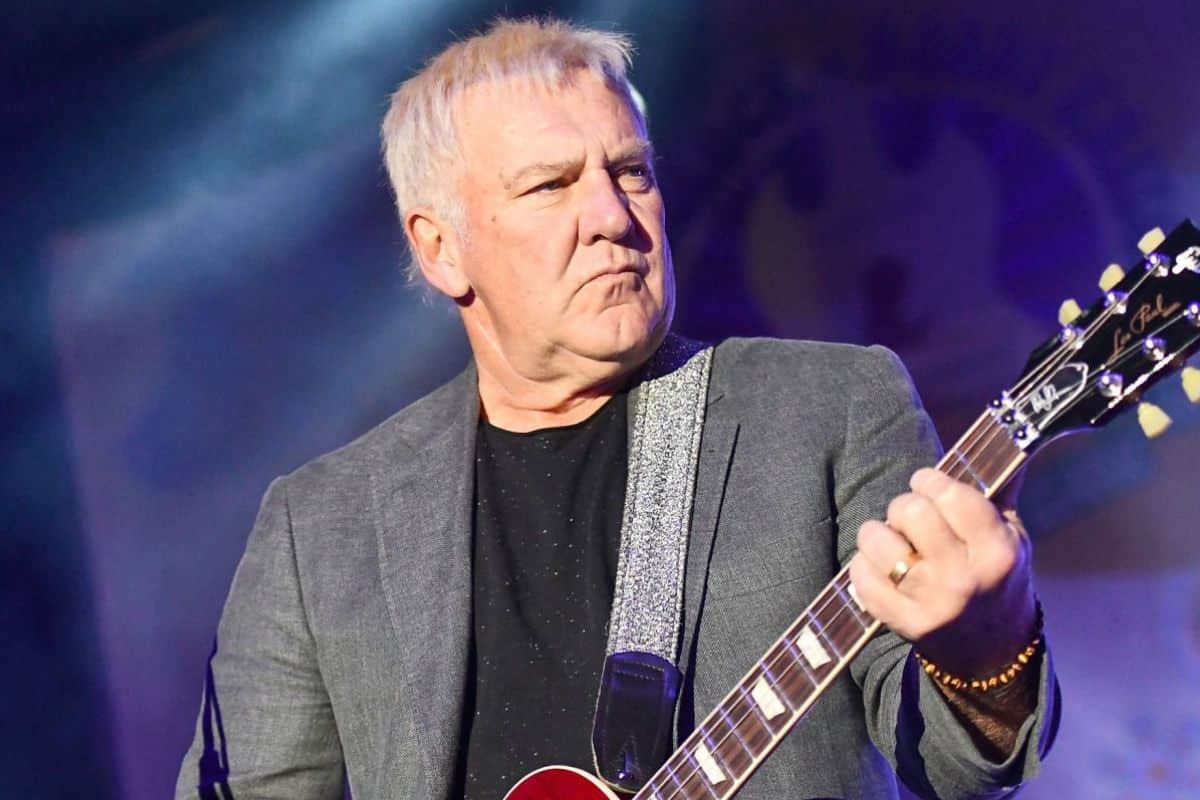 Alex Lifeson was one of the key members of Rush throughout its existence. He was the backing vocalist and guitarist of his co-founded rock band Rush during their activated period.
As he was an essential piece of Rush, Alex Lifeson had contributed to the band's all releases since the first day. He always played his guitar to get a better sound. Furthermore, he every time used his songwriting skills to make Rush better than its previous days. There were hit Rush songs he co-written-Chemistry, Lessons, Test for Echo, and Half the World.
Besides his music with Rush, Alex Lifeson influenced many guitarists with his extraordinary experiences. Paul Gilbert, Jim Martin, John Wesley, Piggy, John Petrucci, and Steven Wilson were among those artists who learned new things from Lifeson. Also, according to Metallica star James Hetfield, Alex Lifeson was one of the greatest rhythm guitarists in rock history.
When we mention Alex Lifeson's awards and honors, it contains wide varieties. In 1983, Guitar For The Practicing Musician chose Lifeson Best Rock Talent. In 1982, 1983, 1985, and 1986, Alex Lifeson was chosen Best Rock Guitarist by Guitar Player. Finally, in 1991, he was inducted into the Guitar For The Practicing Musician Hall of Fame.
During his ongoing career in music since 1963, Alex Lifeson took place in various projects, except for Rush. In 1996, he released a solo work, Viktor. Lifeson also played guitars for Envy of None, a supergroup consisting of Andy Curran, Maiah Wynne, and producer and engineer Alfio Annibalini.
Over the years, Lifeson also made appearances on TV series and in movies. When the 1973-released Canadian documentary Come on Children marked his debut appearance, he appeared as himself in the 2009-released comedy film I Love You, Man. In 2009, Lifeson acted as a bodyguard in the movie Suck.
However, although he was a colorful person who appeared in various projects, Alex Lifeson earned his massive income from his contributions to Rush. So, here is the answer to the question of the net worth of Alex Lifeson: today in 2023, Alex Lifeson has a $40 million net worth.
Neil Peart Net Worth: $45 Million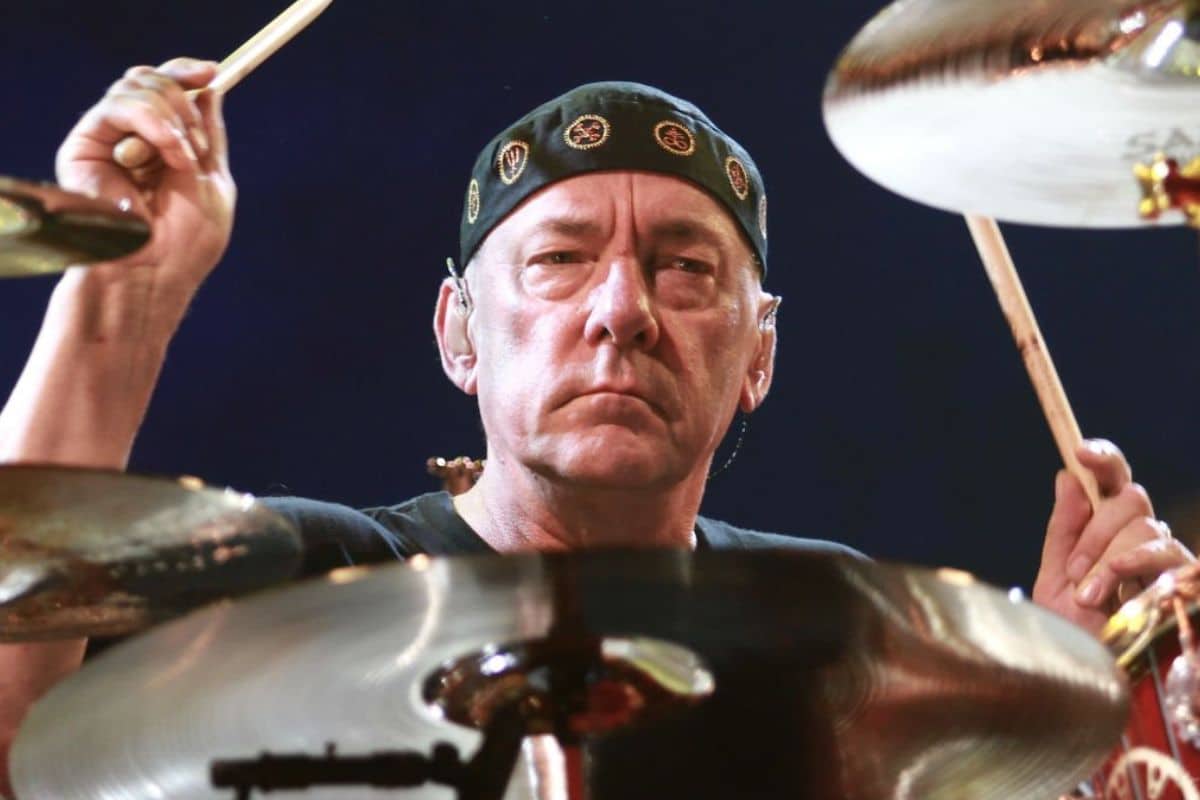 Neil Peart had always struggled to prove himself in music. As a young man, he went to London with the dream of playing professional music, but things turned out differently than he expected. After many years, Peart returned to Canada and was now more experienced than before.
When he first came to Canada, he started playing in a J R Flood band. Shortly after he earned more experience, he auditioned for Rush in front of Geddy Lee and Alex Lifeson. Although he described the entire audition as a complete disaster, in the end, Peart became the drummer of the band just two weeks before Rush's first United States tour.
Everything went incredibly awesome for Neil Peart for years. Then, finally, he got what he wanted from music and became a world-known musician. He always had a precise playing style on stage. His energy, so to speak, was even enough to break up the atom, and he always went crazy at shows and gave the fans more than what they wanted. On this occasion, Chad Smith, Taylor Hawkins, Lars Ulrich, Dave Grohl, and Mike Portnoy were some of the great drummers he influenced during their careers.
Although he inspired numerous drummers and musicians, Peart also had his own inspirations. He followed some of the great names in music, including Ginger Baker, Keith Moon, John Bonham, Billy Cobham, Gene Krupa, and Phil Collins. But, according to Peart, the English rock giant, The Who, was one of the first acts that inspired him to create drum parts and write music in his early career.
Focusing on his contributions to Rush, Peart played a vital role in the band's hit songs Dreamline, Roll the Bones, Distant Early Warning, Afterimage, The Big Money, and Grand Designs. After all those contributions to the music, Modern Drummer magazine's readers named him Best Rock Drummer in 1980, 1981, 1982, 1983, 1984, 1985, 1986, 2006, and 2008, separately.
Born on September 12, 1952, Neil Peart died due to glioblastoma on January 7, 2020. In late 2015, he described himself as a retired drummer while struggling with his illness. Three years later, when Geddy Lee confirmed Rush was done in 2018, Peart had already struggled with chronic tendinitis and shoulder problems.
However, how much was Neil Peart's net worth before he passed away? In 2020, Neil had a fortune of $45 million. As expected, he earned a huge part of his income from his work with Rush. And, in the list Rush members' net worth, he was the second richest person of the band with Alex Lifeson.
Geddy Lee Net Worth: $50 Million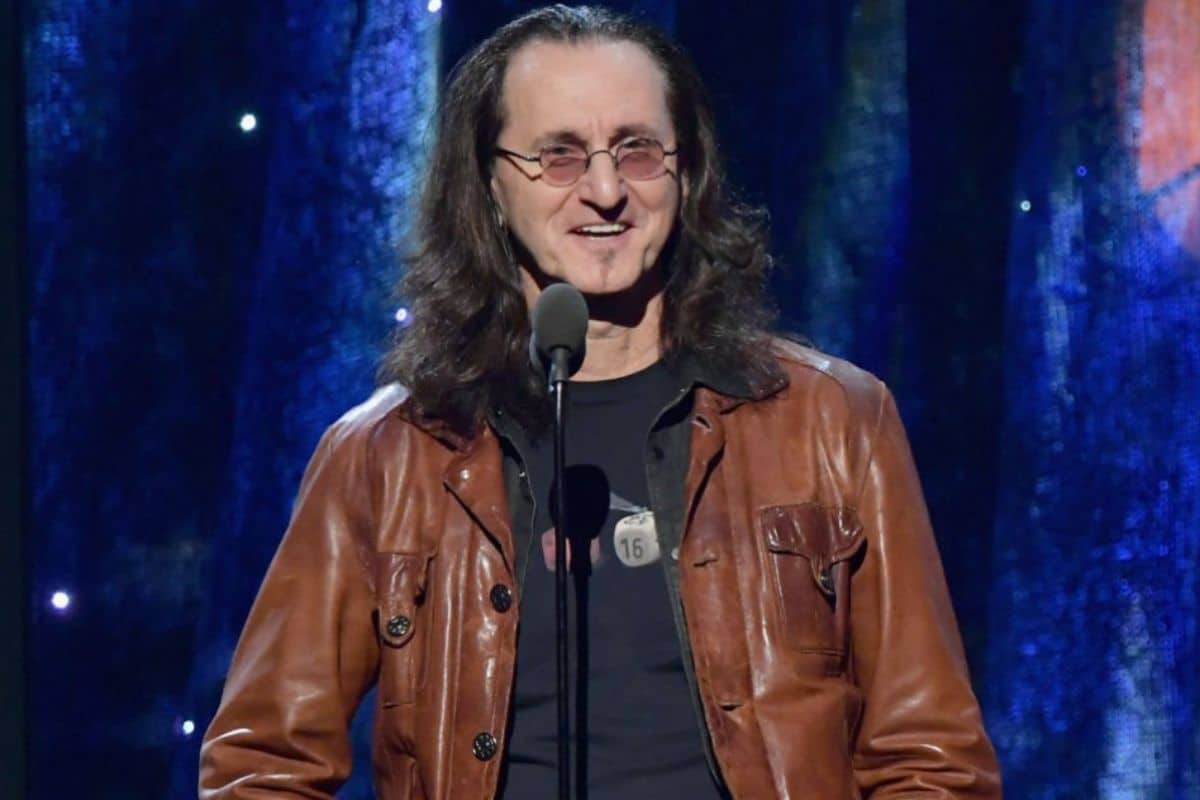 Geddy Lee is a Canadian musician who came to world prominence as a member of Rush. He has been the lead vocalist and bassist of the band since 1968, the time his close friend Alex Lifeson asked him to join the band.
Looking back at his early life, Geddy Lee was only 10 when he first met with music. He was at school and was trying to learn instruments. When he reached 14, he got his first guitar and then took basic piano lessons to develop his skills. One year later, when he turned 15, Geddy Lee finally became a member of Rush.
Contributing to the band's entire discography, Geddy Lee's technique, style and talent on music have inspired legendary names such as the late Metallica bassist Cliff Burton, Steve Harris, John Myung, Tim Commerford from Rage Against the Machine, and many more. As he had his own influences, his early heroes were Jack Bruce, Jeff Beck, John Entwistle, and Procol Harum.
In 1994, Geddy Lee was inducted into the Juno Hall of Fame. Bass Player magazine's readers were also named him Best Rock Bass Player in 1993. Geddy is also a six-time winner of Best Rock Bass of Guitar Player magazine.
Besides contributing to Rush, Geddy Lee made a brief cameo appearance as himself in the 9-season sitcom How I Met Your Mother. He appeared during the sitcom's eighth season's P.S. I Love You episode. Moreover, he appeared on a drama television series, Chicago Fire, alongside his bandmate Alex Lifeson. He also has a solo studio album named My Favourite Headache, which was released in 2000. In 2018, the musician also released a book, Geddy Lee's Big Beautiful Book of Bass, featured his collection of over 250 basses along with special memories.
Who Is The Richest Rush Member?
Today in 2023, Geddy Lee is the richest Rush member, with a $50 million net worth.
Detailing his income from the band, Rush earned over $500k, $550k, and $1.2 million from its first three albums. Later on, as Rush's early albums attracted attention from fans, the band earned over $14 million from its first releases. Moreover, Rush Rio, a three-disc live album by the band, grossed a whopping $8 million.
Also, if you want to learn which year Rush earned the most, in 2003, the band made $9.3 million. So, a big part of Rush members' net worth and income came through this year.
In this list, we penned Rush members' net worth separately. From Alex Lifeson to the legendary drummer Neil Peart and the band's singer Geddy Lee, you learned about the members' net worth and income.