The Top 5 Musicians That Nikki Sixx Named His Favorites Ever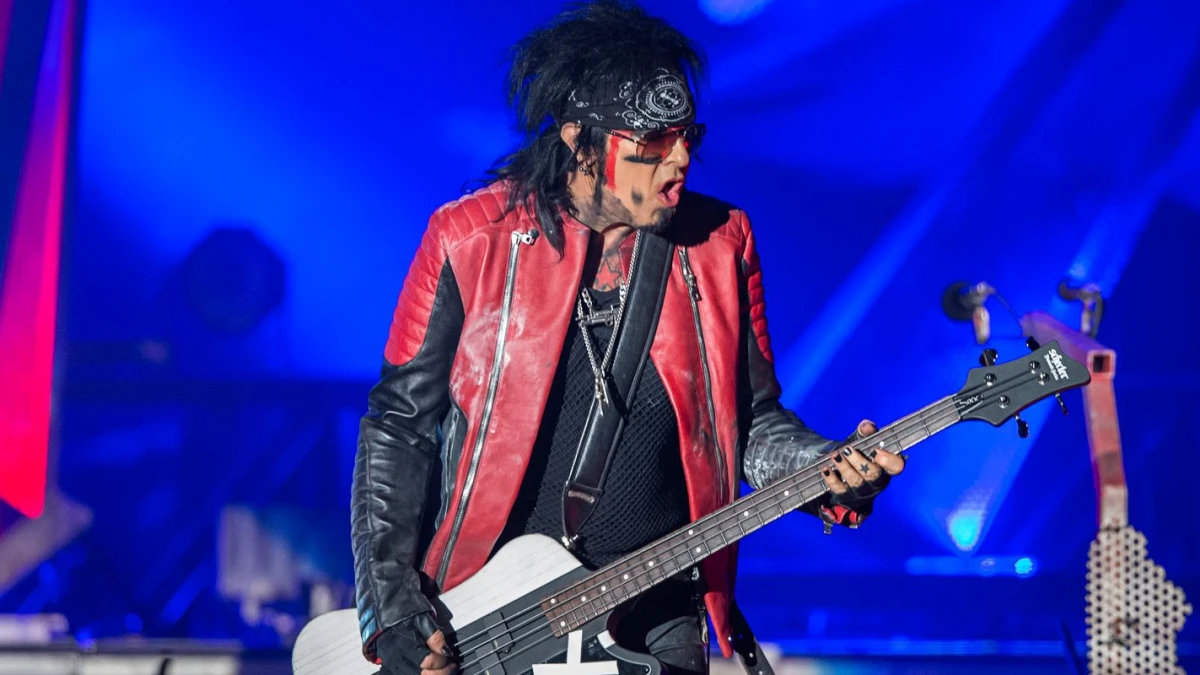 Nikki Sixx is a renowned musician, songwriter, and author who rose to fame as the bassist and co-founder of the heavy metal band Mötley Crüe. During his ongoing career spanning more than four decades, Sixx has become an influential figure in the music industry, inspiring countless musicians with his musical prowess and creative vision. But in this article, we will look at the musicians that Nikki Sixx named his favorites of all time.
Sixx was born on December 11, 1958, in San Jose, California, and began playing guitar at an early age. However, it was his transition to bass guitar that paved the way for his eventual success in the music industry. In 1981, Sixx co-founded Motley Crue with drummer Tommy Lee, guitarist Mick Mars, and vocalist Vince Neil. The band quickly gained international fame with their unique brand of hard rock and glam metal, becoming one of the most iconic bands of the 1980s.
As the bassist and primary songwriter for Mötley Crüe, Sixx was responsible for creating some of the band's most iconic songs, including Kickstart My Heart, Girls, Girls, Girls, and Dr. Feelgood. His songwriting skills were matched by his energetic performances on stage, which helped to establish him as one of the most influential bassists of his time.
So, let's learn the artists that Nikki Sixx named his favorites ever. We will also mention how they influenced him throughout his career.
The 5 Artists That Nikki Sixx Named His Favorites Of All Time
In 2017, Mötley Crüe legend Nikki Sixx appeared on LiveSigning to answer questions came from fans. The first question was about the artists that influenced Nikki Sixx. The legendary bassist gave five names who changed his life. So, it is time to learn about the musicians that influenced Nikki Sixx during his ongoing career.
#5. David Bowie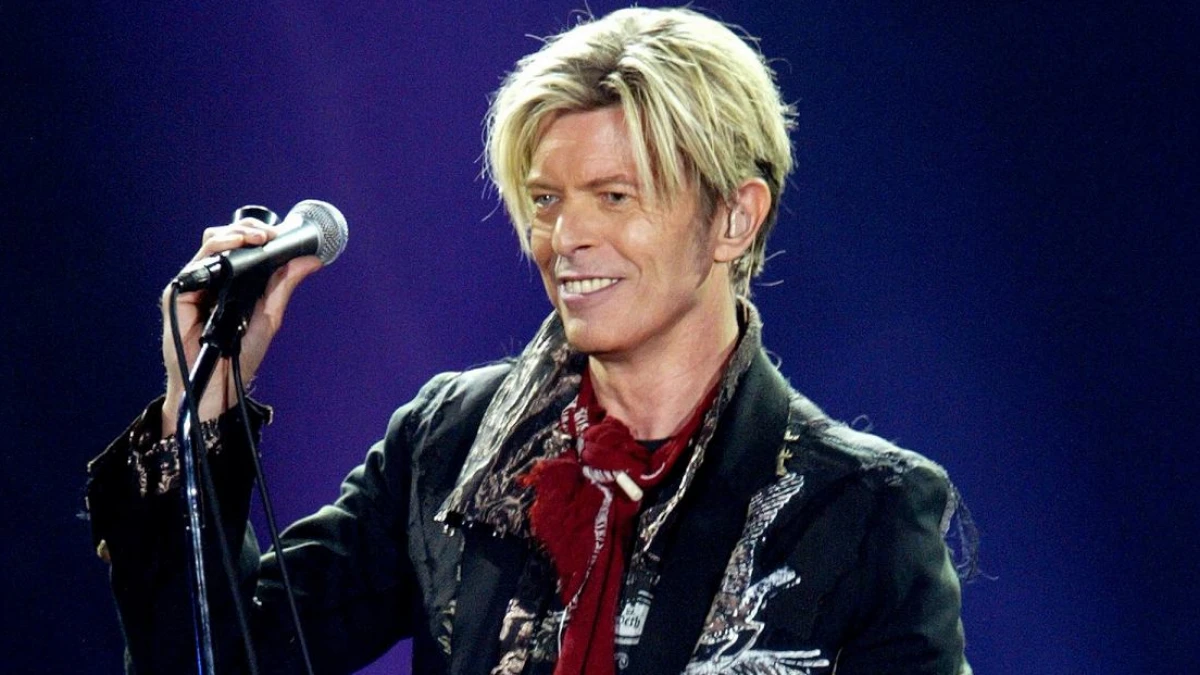 Born in London in 1947, Bowie was the one Nikki Sixx named his favorite. The late rocker began his musical career in the early 1960s, performing under the name Davy Jones. It wasn't until the late 1960s, however, that he began to gain widespread recognition for his innovative approach to music, blending elements of rock, pop, and avant-garde music.
Bowie's breakthrough came in 1972 with the release of his album The Rise and Fall of Ziggy Stardust and the Spiders from Mars. The album, which tells the story of an alien rock star who comes to Earth, established Bowie as a cultural icon and cemented his place as one of the most important musicians of his time. Its success was followed by a string of hit albums, including Aladdin Sane, Diamond Dogs, and Young Americans.
Bowie constantly reinvented himself throughout his career, experimenting with different musical genres and styles. In addition, he was known for his flamboyant stage performances and avant-garde fashion sense, which influenced countless musicians and fashion designers in the following decades.
After David Bowie passed away in 2016, Nikki Sixx paid tribute to the musician in a special way. Nikki Sixx was open to saying that David Bowie inspired him during his career. Moreover, he admitted that Bowie taught him to expect more from himself.
"Bowie not only inspired me as a songwriter but inspired me to add layers to my creativity as an artist," Sixx wrote.
"People are meant to evolve. It's a natural part of life, but so many artists become stagnant. Bowie showed us that it's not only important to evolve as artists but mandatory. Funny thing is what David was doing all along was teaching us to expect more from ourselves and never settle for less that extraordinary. Proving all along he was the teacher and we were all just his students. He taught us well.
"Bowie was my hero and always will be."
#4. T-Rex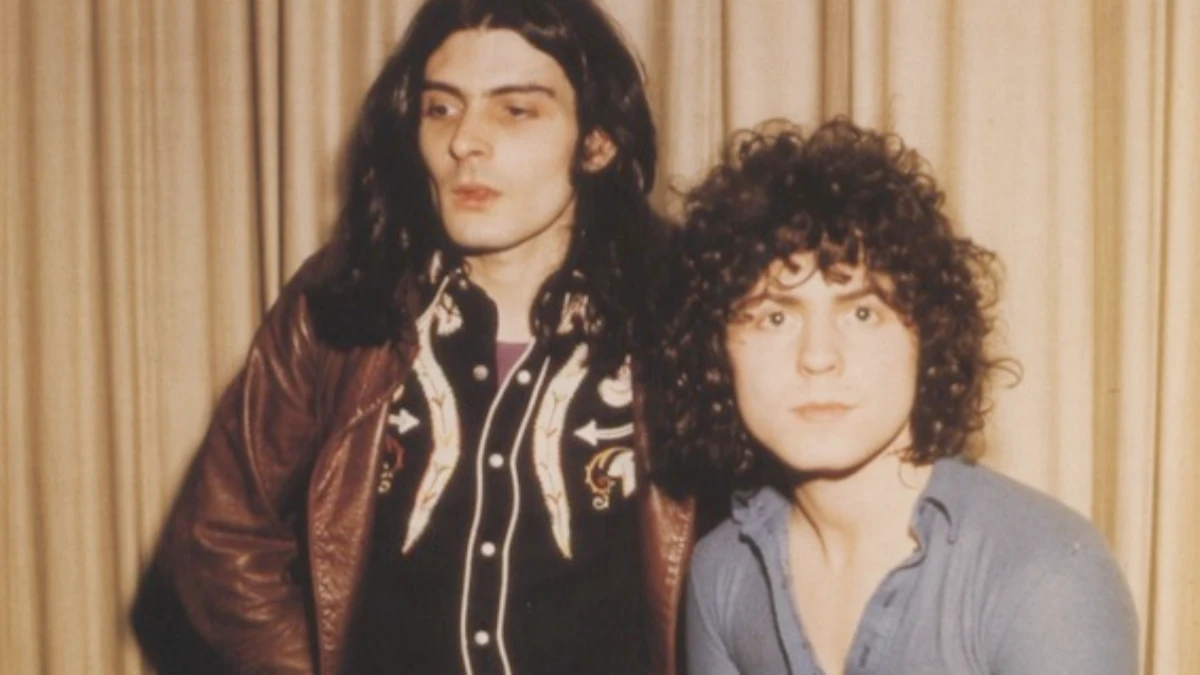 T-Rex, one of the most influential bands of the 1970s, left a lasting impact on the world of rock and roll throughout its 10-year career. The band was formed in London in 1967 by singer and guitarist Marc Bolan and drummer Steve Peregrin Took, initially performing under the name Tyrannosaurus Rex.
Tyrannosaurus Rex's early music was characterized by its mystical and poetic lyrics, accompanied by Bolan's unique acoustic guitar style. The duo released several albums in this style, including My People Were Fair and Had Sky in Their Hair…But Now They're Content to Wear Stars on Their Brows and Prophets, Seers & Sages: The Angels of the Ages.
It wasn't until 1970, when Mickey Finn replaced Took, that the band adopted a more electric and rock-driven sound, changing their name to T-Rex. The band's breakthrough came with the release of their album Electric Warrior in 1971, which featured hits like Get It On and Jeepster, and helped to establish them as one of the most important bands of the glam rock movement.
In 2021, Nikki Sixx commented on T-Rex's Electric Warrior album, released in 1971. The musician praised the band's founding member Marc Bolan.
"What a cool-looking album," Sixx told about T-Rex's Electric Warrior. "There was Marc Bolan with his guitar and this huge Marshall stack just looking like the coolest rock star on earth. You'd be getting excited even being you dropped the needle, and then it was just wow!"
#3. Queen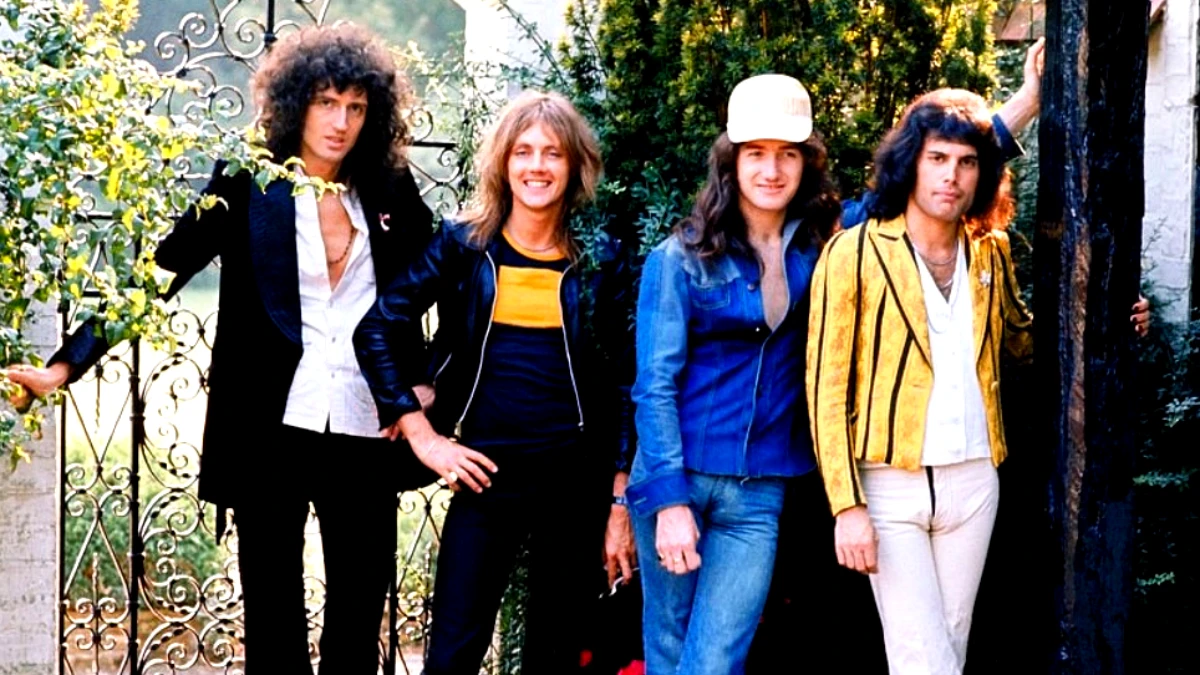 Nikki Sixx also named Queen one of his favorite bands of all time. The band has captivated audiences around the world with its electrifying performances, emotional songwriting, and iconic stage presence. Formed in London in 1970, the band was composed of four members: Freddie Mercury, Brian May, Roger Taylor, and John Deacon.
Queen played hard, glam, and progressive rock, featuring complex arrangements and virtuosic instrumental performances. However, their unique ability to infuse pop hooks into their music helped them achieve widespread commercial success in the mid-1970s. Hits like Bohemian Rhapsody, Somebody to Love, and We Are the Champions established Queen as one of the most successful bands of their time.
Furthermore, Queen has won numerous awards and honors throughout their career, including four Brit Awards, an Ivor Novello Award, and a Grammy Lifetime Achievement Award. They were inducted into the Rock and Roll Hall of Fame in 2001. Also, they have sold over 125 million copies worldwide.
In the past, Nikki Sixx sent his respect for Queen several times. In November 2020, the bassist recalled the day Queen released Sheer Heart Attack. According to him, it was modern rock and roll.
"I remember tha day this record came out," Sixx says. "How can you forget. Modern Times Rock N Roll."
Also, Nikki Sixx praised Queen's Ogre Battle during his appearance on Classic Rock. He also looked back on what Brian May told him about the song related to the song.
"This was such an important song for me," Sixx admits. "My friends and I had already discovered the first Queen album and marveled at all those amazing melodies and chord progressions that were unlike anything we'd ever heard.
"But when we dropped the needle on 'Ogre Battle,' it was the most mind-blowing moment for me, because of how it mixed the coolest, hardest rock riffs and the most extreme, beautiful melodies. Brian May once told me that Freddie Mercury wrote that guitar riff, which I didn't know. It's hard as shit to play! But when you really study Queen's music you get such an incredible education in the art of songwriting."
#2. Deep Purple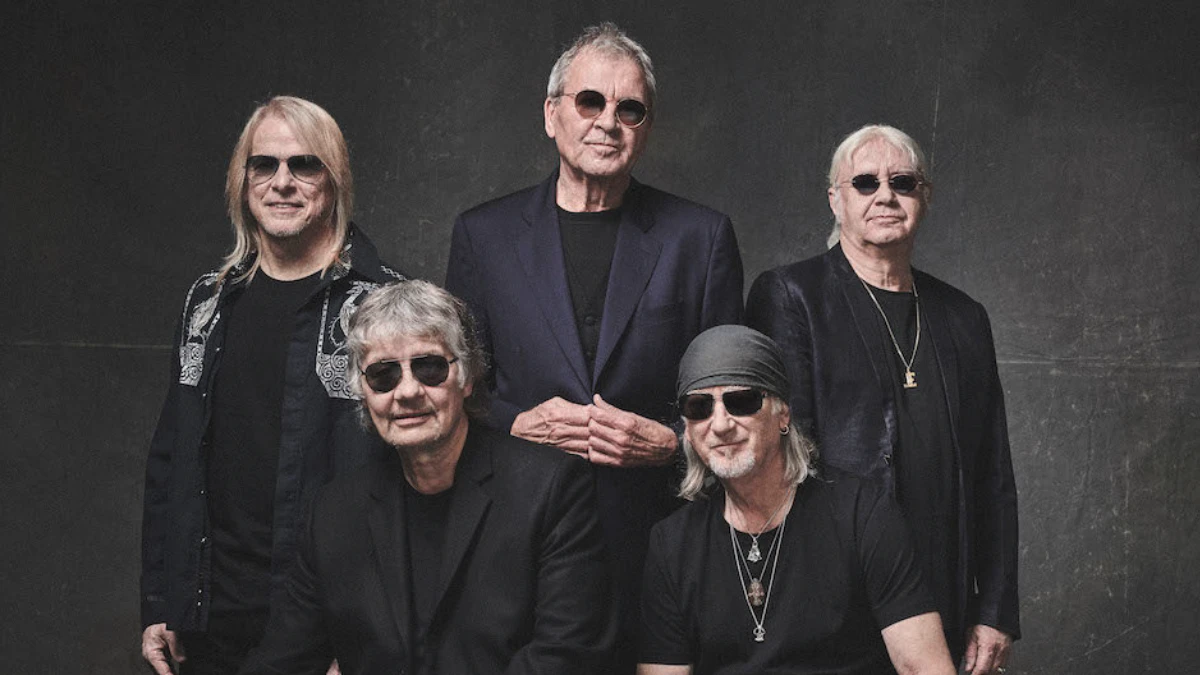 Deep Purple is a rock band known for their pioneering work in the hard rock and heavy metal genres. With its powerful riffs, complex song structures, and virtuosic instrumental performances, the band has influenced countless musicians over the years, and Nikki Sixx was one of them who Deep Purple influenced.
The band's early albums, such as Shades of Deep Purple and The Book of Taliesyn, showcased their blend of psychedelic rock and progressive music. Moreover, the band's later albums like Deep Purple in Rock and Machine Head helped to define the sound of hard rock and heavy metal throughout the 1970s. One of Deep Purple's most iconic songs, Smoke on the Water, has become a staple of classic rock radio and a rite of passage for aspiring guitarists.
In addition to their musical contributions, Deep Purple has also been known for their colorful and often controversial antics both on and off stage. The band's reputation for excess and debauchery helped to cement their status as rock and roll icons, and their influence can be seen in the work of countless musicians who followed in their footsteps.
In November 2020, Nikki Sixx respected Deep Purple by touching on their Machine Head. According to him, the song was a blast.
"Deep Purple's 'Machine Head' blasting in the background," he tweeted. "Some of those songs never get old."
#1. Black Sabbath
Nikki Sixx picked Black Sabbath as one of his favorite artists of all time. Black Sabbath's influence on rock and roll can be seen in the work of countless bands who have followed in their footsteps. Their dark and heavy sound has influenced everything from thrash metal to grunge, and their uncompromising attitude towards their music and image has inspired generations of fans and musicians.
For fans of the band, Black Sabbath represents a powerful and enduring musical legacy. From classics like Paranoid and Iron Man to deeper cuts like Under the Sun and Into the Void, their music speaks to a generation of fans who have been drawn to their unique sound and powerful themes.
Throughout their career, Black Sabbath has faced criticism and controversy for their music and image. Accusations of satanism and devil worship have dogged the band from the beginning, with some critics claiming that their music promotes dark and sinister themes. Despite this, the band continued to push forward and has sold over 75 million copies all over the world.
Nikki Sixx appeared on Planet Rock to recall the first time he heard Black Sabbath. He described Black Sabbath as the godfathers of heavy metal.
"I remember the first time I heard Sabbath. There was this very cool kid that had a very large record collection," Sixx said. "We would go over to his house, and he put on the first Black Sabbath album. It just kind of stopped me in my tracks, and what I love about Sabbath, their songs are so hooky.
"I mean, they are the godfathers of heavy metal. They invented it, many say. They set a standard that is so high. But those songs, they are not just like loud heavy metal; they are hooky. The hooks are in the simplicity and in Ozzy's melody lines. It's fantastic, and I'm proud to be a fan."
Nikki Sixx's Favorite Artists:
Black Sabbath
T-Rex
David Bowie
Deep Purple
Queen