Nikki Sixx Reveals An Aerosmith Album That Had Huge Impact On The Band's Success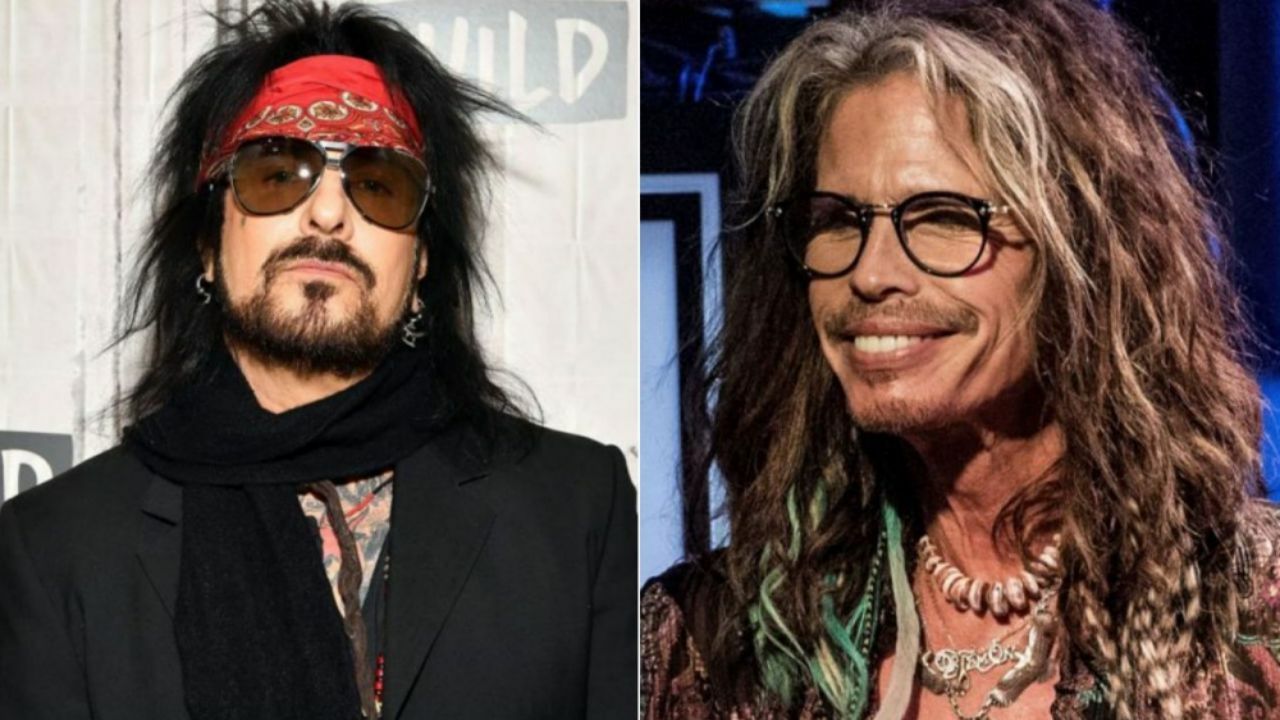 Mötley Crüe bassist Nikki Sixx picked Aerosmith's self-titled album as one of his five favorite albums of all time and said that the album had a huge impact on the band's achieving world success.
Having more than $50 million net worth, Nikki Sixx came to world prominence as the bassist of his co-founded heavy metal band Mötley Crüe, which is a band that was firstly activated from 1981 to 2015 and later then announced its reunion in 2018. Debuted with the band's Too Fast For Love in 1981, Sixx performed in every album of the band.
On the other hand, Aerosmith is an American band formed in 1970. Selling more than 150 million albums worldwide, Aerosmith released 15 studio albums, 7 live albums, 2 EPs, and 16 compilation albums. They are one of the biggest-selling rock bands in rock history.
The band released its self-titled debut studio album in 1973. Including hit songs such as Dream On, Make It, Somebody, One Way Street and Write Me A Letter, the band was certified 2x platinum by MC and 2x platinum by RIAA.
However, in a new appearance on SPIN, Nikki Sixx has revealed his top 5 favorite albums that shaped his first 21 years. Picking Paul McCartney And Wings' Band On The Run as number one, Nikki Sixx claimed that Aerosmith's self-titled debut album had a huge impact on the band's success.
"Album four for me is Aerosmith's first record," Sixx says. "And Aerosmith's 'Rocks,' 'Toys in the Attic,' and even 'Get Your Wings,' those, even 'Draw the Line.' They were all like huge albums for me.
"But when I got the first Aerosmith album – I heard this raw, dirty, garage band. It was like the amps were spitting and sputtering, and the drums were in the pocket, and Steven Tyler's approach on 'One Way Street' to 'Make It,' to me, that was like the moment that set up the rest of their career."
Sixx Adds It Was One Of The Most Important Aerosmith Records
Concluding his words about Aerosmith and its self-titled debut album, Sixx mentioned the band's one of the most hit songs, Dream On. Also, according to him, it was one of the most important Aerosmith records.
"And for me, I always go back to that record as one of the most important records, and obviously 'Dream On' is on that record, which is a standout on its own for a first album," Sixx continued.
Elsewhere in the conversation, Sixx also mentioned one of his favorite bands, Cheap Trick. According to him, the band influenced him heavily as a songwriter. Saying that the album's entire songs are great, Sixx said that he grew up listening to Black Sabbath, AC/DC, Queen, and more.
"One of my favorite bands of all time," he says. "One of my biggest influences as a songwriter. I don't think there's a bad song on that record.
"And when I was growing up, I listened to everything from the T. Rexes, to the Black Sabbaths, to the ABBAs, to the ACDCs, to the Queens, and somehow Cheap Trick glued everything in my brain. Like every song was immediately hooky and catchy, and the talent in that band – Robin Zander's voice, Rick Nielsen's guitar playing, Tom Petersson's bass playing, Bun E. Carlos on drums.
"It was… it was this magical moment. I loved their first record, but their second record, In Color, blew my mind."
Nikki Sixx also praised David Bowie by touching on his Diamond Dogs album. He picked the album as his 5th favorite album. Saying the album had a huge influence on him, Sixx has also mentioned songs' effects on the other artists.
"Diamond Dogsby David Bowie influenced me in a lot of ways, including the opening of Side 1, Side A on the vinyl and any other version of listening to that album that you can get," he says.
"'Future Legend' was the blueprint for 'In the Beginning' on the Shout at the Devil album. And songs like 'Rebel Rebel' and 'Diamond Dogs' — the lyrical level approach, the storytelling—it lined up with everything that I was getting into as far as writers, and lyricists, and other bands.
"That album is the perfect album."