Lars Ulrich Details New Metallica Album '72 Seasons'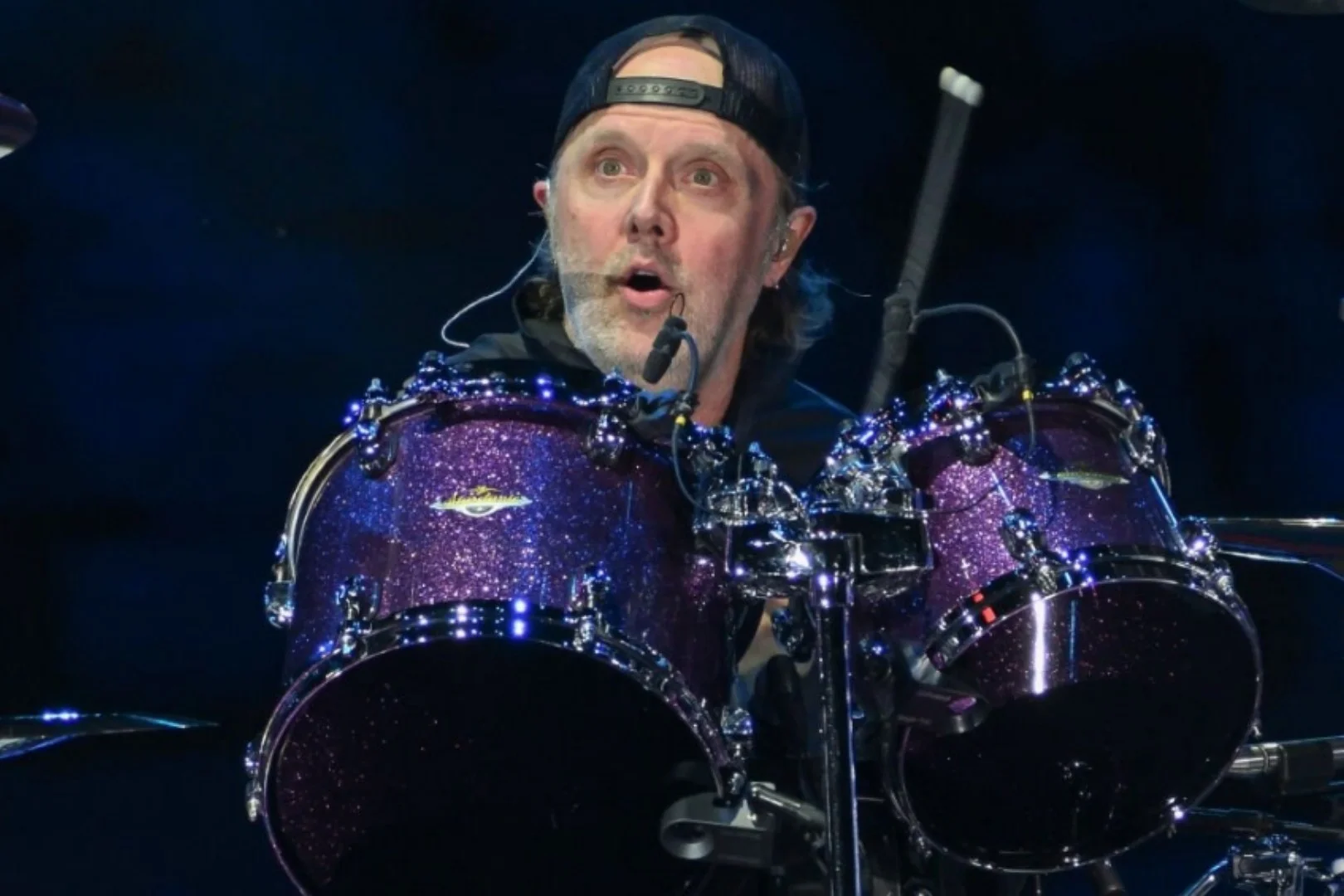 Metallica shocked the whole rock and metal world with the announcement of their long-awaited new album, 72 Seasons. The band took to its social channels to share the news with its fans. Recently, Lars Ulrich opened up about the new Metallica album, 72 Seasons, while he was chatting with SiriusXM's The Howard Stern Show.
It's been six years since Metallica released its latest studio album, tenth Hardwired… to Self-Destruct. The album was released via the band's own record label, Blackened Recordings, and was the first album the band released eight years later since the ninth Death Magnetic. That 8-year time zone was the longest gap between two studio albums in the band's career.
However, when Lars Ulrich shared his thoughts about the new Metallica album, 72 Seasons, he said it was something Metallica did for the first time ever. After explaining what Metallica had done for the first time ever, Lars shouted to the whole world that Metallica would be bringing the new album, song, and tour.
"We've been working on a new album for the last year – a year-and-a-half covert lockdown record," Lars said. "And the one thing that we've done all through that is, for the first time in our career, we've never really talked about it. So, rather than, 'Hey, there's a new record and countdowns, and guess what's coming your way,' and all that kind of shit: we've been tight fucking lipped about it.
"And this morning, I wanted to share a new song with the world and tell everybody about the new Metallica album. We have a new tour, a new song, we have a new video, and all the bells and whistles."
When Will Metallica Release 72 Seasons? Lars Ulrich Answers
Lars Ulrich then admitted that they expected the album to be leaked to the community. He also announced the release date of the new Metallica album 72 Seasons.
"We thought for sure this thing would leak," Lars adds. "It hasn't fucking leaked. And, so, there's a new Metallica song. We're announcing a new album that's coming in April of next year."
Revealing that Metallica has tour dates for 2023 and 2024, Ulrich shared exciting news for the Metallica family.
"We're announcing a two-year world tour," he reveals. "We have all the dates for 23 and 24 ready to go. We're coming to a city near here. We're playing two nights in every city and playing two completely different shows. So you buy one ticket for two shows."
It was seen when Metallica announced its shows for 2023 and 2024 that Pantera would support them for several shows. For now, there are seven dates for Pantera to support Metallica in 2023 and five dates for 2024. You can see the full list below.
Aug. 04, 2023 – East Rutherford, NJ @ Metlife Stadium
Aug. 11, 2023 – Montreal, Canada @ Stade Olympique
Aug. 18, 2023 – Arlington, TX @ AT&T Stadium
Aug. 25, 2023 – Los Angeles, CA @ SOFI Stadium
Sep. 01, 2023 – Phoenix, AZ @ State Farm Stadium
Nov. 03, 2023 – St. Louis, MO @ The Dome (At America's Center)
Nov. 10, 2023 – Detroit, MI @ Ford Field
Aug. 02, 2024 – Foxborough, MA @ Gillette Stadium
Aug. 09, 2024 – Chicago, IL @ Solider Field
Aug. 16, 2024 – Minneapolis, MN @ US Bank Stadium
Aug. 23, 2024 – Edmonton, Canada @ Commonwealth Stadium
Aug. 30, 2024 – Seattle, WA @ Lumen Field
72 Seasons Track Listing:
Here's the track listing of Metallica's new album, 72 Seasons:
01. 72 Seasons
02. Shadows Follow
03. Screaming Suicide
04. Sleepwalk My Life Away
05. You Must Burn!
06. Lux Æterna
07. Crown Of Barbed Wire
08. Chasing Light
09. If Darkness Had A Son
10. Too Far Gone?
11. Room Of Mirrors
12. Inamorata