Slash Speaks On New Guns N' Roses Music: "That Will Be A Whole Focused Endeavor Unto Itself"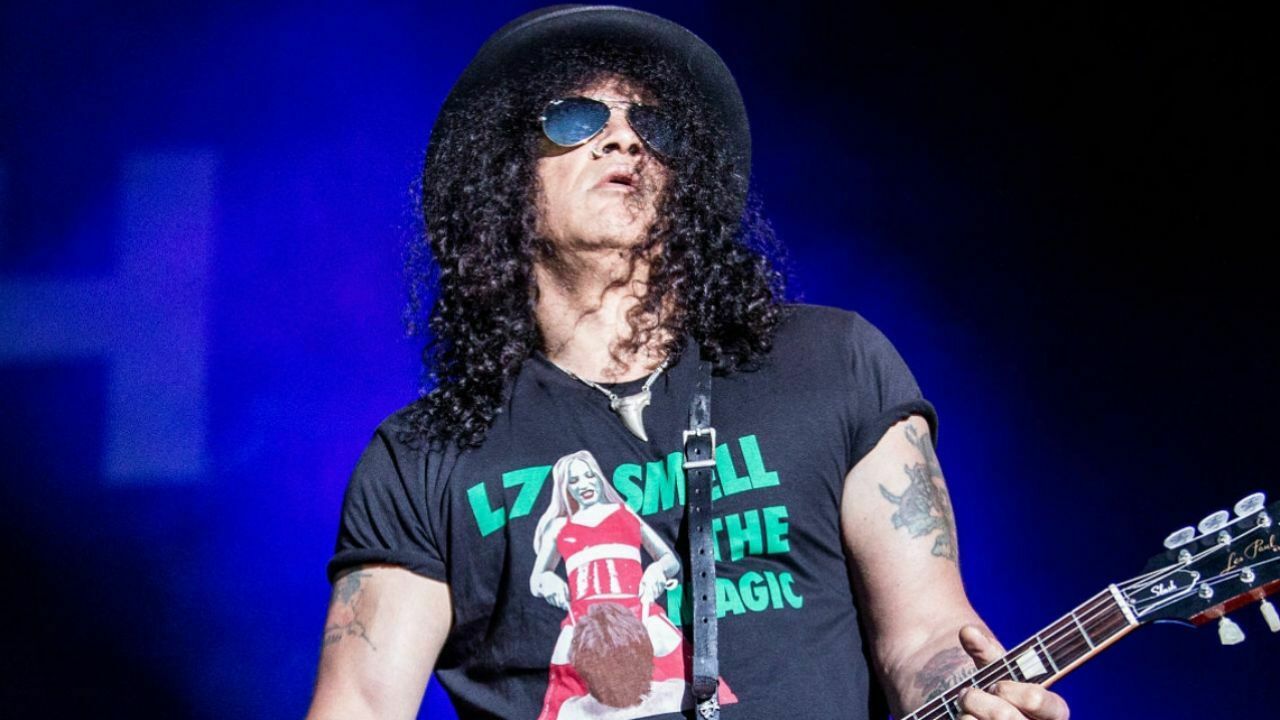 In a new appearance on Audacy Check In, the world-known guitarist Slash has spoken up about his band Guns N' Roses' new music and detailed how the band has been working on it during the writing process.
Guns N' Roses is an American rock band formed in California in 1985. Selling more than 100 million records worldwide, Roses debuted in 1987 with Appetite For Destruction. Their latest album was Chinese Democracy, which was released in 2008.
Slash has been a member of the band since 1985. Although he parted ways with the band in 1996 for 20-year hiatus, the guitarist rejoined them in 2016 and still rocking the stage. He appeared in entire albums of the band except for the last one, Chinese Democracy.
Guns N' Roses released its latest music on September 24, 2021, titled Hard Skool, just after they dropped their performance official release of Absurd, which was a reworking of the band's previously unreleased Silkworms.
However, during his recent online interview, Slash has opened up about his band Roses' upcoming new music. Admitted that Guns N' Roses has been doing new material for its upcoming effort, Slash added that the album will be hard-worked.
"As far as new GUNS [N' Roses] is concerned, we haven't even gotten to that point of really in earnest sitting down and writing," he says.
"We've been doing a lot of material that's been sort of sitting around for a while. So that will be a whole focused endeavor unto itself."
Slash Reveals How Guns N' Roses Recorded Those Two
Elsewhere in the conversation, Slash was asked how Guns N' Roses dropped those two unreleased songs, Hard Skool and Absurd. According to Slash, tho both songs have a huge history, which includes his and the band's bassist Duff McKagan's entering into the studio to re-did songs.
"They both have a lot of history," Slash continues. "What happened was Axl [Rose, the vocalist of the band] has all these songs that he recorded at some point along the way.
"And so Duff and I went in and re-did them, basically… Like, I wrote my own kind of parts to what else is going on, and [we] just sort of took the drums and re-did everything else."
Guns N' Roses was previously said to be working on a new effort. Now, it's official. The new album will mark the band's seventh album and follow-up to their 2008's Chinese Democracy. Also, the album will be the first album that features Axl Rose, Slash, and Duff McKagan since the sixth.