Twisted Sister's Dee Snider Says AC/DC Planning On Touring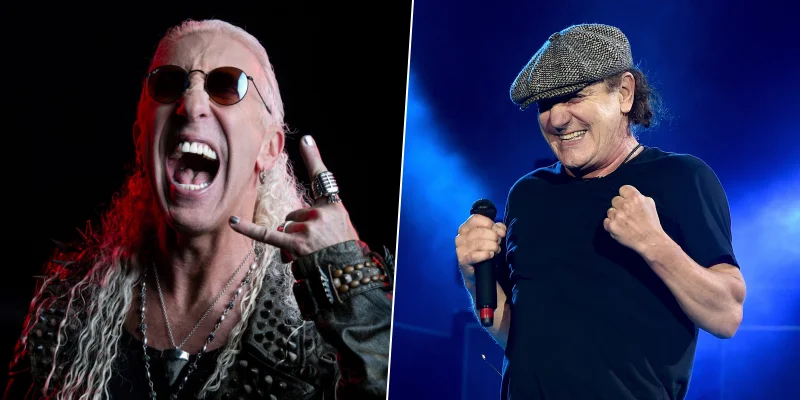 Dee Snider, who came to prominence in the early 1980s as lead singer and songwriter of the world-known American heavy metal band Twisted Sister, is continues to support AC/DC for the next year's half-time Super Bowl show.
In his recent conversation with Eddie Trunk on Twitter, the successful musician, who argued that the rock and metal community should play at the half-time Super Bowl show and made awareness about it, has recently talked about the current situation of the AC/DC and excited the fans. He revealed that AC/DC active and recording, and also planning and touring.
Eddie tagged Dee and said:
"Hey Dee. I love the effort here & 100% behind you on this. But do we know @acdc will be active for sure? Do we know they would want to do this? (NFL apparently does not pay bands).It would be amazing!Just hoping it's not a waste of effort for this band."
Dee Snider responded Eddie's tweet and said:
"I know that the OG band is active and recording. Planning on touring. But does it really matter? Say we get @NFL and @RocNation to ask @acdc and they pass…its still a victory for real rock in every way!Then maybe they ask @QueenWillRock or @gunsnroses. ROCK WINS!"
Everything has started on February 4 with Dee's calling to the NFL. On his call, Dee stated that AC/DC should take the stage at next year's Super Bowl half time show.
"How do we start a petition for AC/DC to perform at next year's Superbowl?! Everyone loves that band! They are soon to be releasing a new album and touring! @NFL"
I know that the OG band is active and recording. Planning on touring. But does it really matter? Say we get @NFL and @RocNation to ask @acdc and they pass…its still a victory for real rock in every way! Then maybe they ask @QueenWillRock or @gunsnroses. ROCK WINS! https://t.co/zgnw19yZMP

— Dee Snider🇺🇸🎤 (@deesnider) February 16, 2020