Joey Jordison Named A Led Zeppelin Song He Wanted Played At His Funeral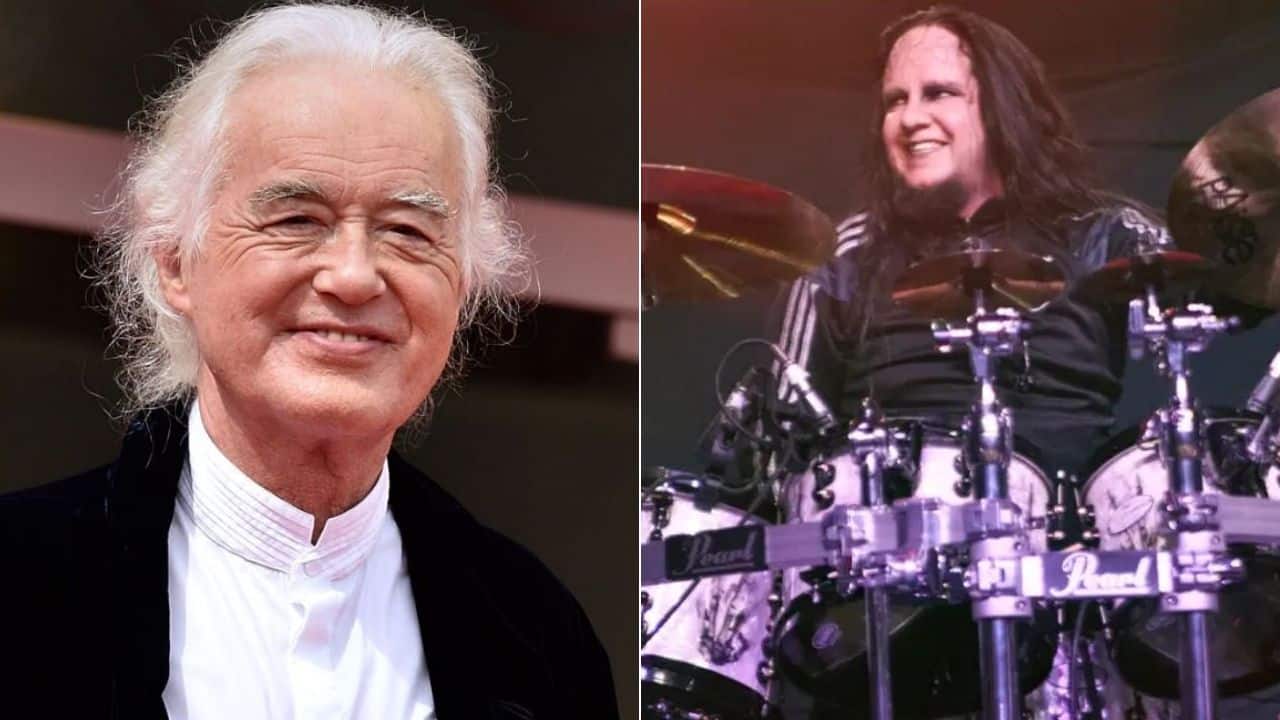 The late Slipknot drummer Joey Jordison had once named a Led Zeppelin song that he wanted to be played at his funeral. In a recent memorial video shared by Jordison's family, it was told what the song was.
Born on April 26, 1975, Joey Jordison came to world prominence as a member of Slipknot. Being one of those founding members of the band, Jordison was also the original drummer of the band, in which he was designated #1. He contributed to the band to get a commercial success from its formation to his until his departure in late 2013. Throughout his stint with Slipknot, Jordison released four studio albums in total.
As he was an inspiration for young and aspiring musicians until he passed away on July 26, 2021, Jordison had a lot of favorite songs, bands, and musicians as well. One of his favorite bands was the rock giants Led Zeppelin, alongside KISS, Slayer, Metallica, Melvins, Black Sabbath, and more. Furthermore, some huge artists changed his life, such as Heart, Korn, and Chic.
However, recently, Joey Jordison's family shared a memorial video to remember the late drummer on the first anniversary of his death. The video was over 15 minutes and featured Joey Jordison's favorite songs that accompany the photos of himself from his childhood to his recent years.
"This is hard," the statement reads. "Today marks one year since Joey left us.
"Our wounds from losing him are still very fresh. Our hearts are broken and the pain is constant. We will carry our scars forever.
"Today, we remember Joey, the musician, artist, jokester, son, brother, uncle and friend to many.
"To describe Joey as an inspiration is an understatement. His life was short, but his impact was significant. He made such a difference to so many people and his reach extended far beyond aspiring drummers and musicians.
"Joey met and worked with a lot of people throughout his career, including not only people in the entertainment industry, but people from all walks of life. He captivated everyone around him with his genius talent, charm and humor. If you had the fortune of meeting him, you remember how he made you feel. You wanted to be around him. His personality was infectious. He was kind and sensitive and had a way of making you feel important."
The Led Zeppelin Song Joey Jordison Wanted Played At His Funeral
In the tribute letter, there was a Led Zeppelin song that Joey Jordison wanted played at his funeral. As he mentioned the song during his interview with Kerrang! Magazine back in 2021, Jordison said at the time that Led Zeppelin's In My Time of Dying fits the funeral mood.
In the continuation of the statement shared by Jordison's family, they confirmed it was the song Joey Jordison wanted to be played at his funeral.
"The songs that accompany the photos in this video include some of Joey's favorites," they said. "He referenced these songs in many of the interviews he gave over the course of his career when asked about the songs and artists that played a part in shaping him as a musician.
"One that hits hardest is Led Zeppelin's, 'In My Time of Dying', named by Joey as the song he wanted played at his funeral."
Elsewhere, they reminded Joey's words on the time he picked the song as his funeral song: "This one definitely fits the funeral mood. It's beautiful and chilling, and it's definitely a good one to sleep to. Led Zeppelin were another band that were huge for me when I was younger. One of the first records I ever got was In Through the Out Door, and that record still blows my mind. In fact, if anyone wanted to pick a Zeppelin track to play at my funeral, I'd be alright with that. Knowing I was going out to that kind of soundtrack would be just fine with me."
Joey Jordison's Picks A Korn Song That Changed His Life
Besides all of those favorite songs, Joey Jordison once picked a Korn song that changed his life. According to the late drummer, Korn's Divine was the song that changed his life.
"I was playing in a thrash band while I was still in high school, and my influences were mainly the Big Four," he said.
"But I remember being in a record store one day and a friend of mine saying, ​'You've got to hear these guys, they're super down-tuned and kinda rap-based,' and that band was Korn.
"'Divine' is the one that most stands out to me, because it's so hard. Hearing that changed my life. I've been really lucky to since get to know Korn and play with them."