Slipknot's Corey Taylor Says The Tortilla Man is Getting Crazy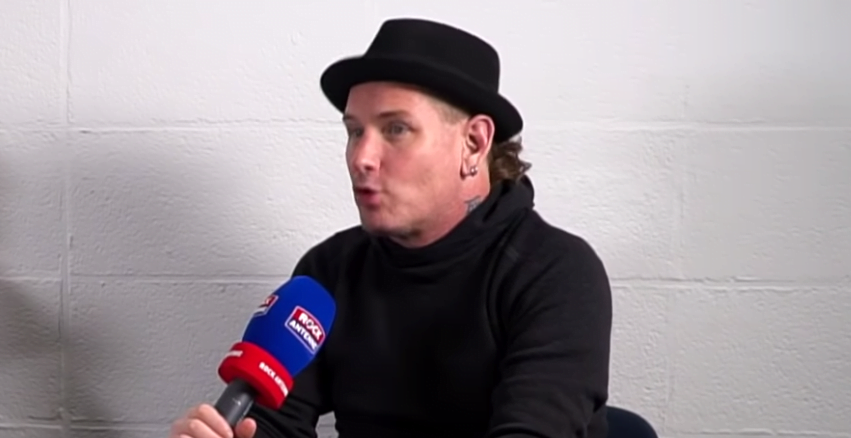 In a new interview with Rock Antenne, Corey Taylor, the legendary singer of the American heavy metal band Slipknot, has talked about the band's new percussionist Tortilla Man, who's unmasked photos leaked and identity confirmed on early February, and said that he is getting crazy.
"You have to be careful of the new guy – new guy gets crazy. Like, the new guy almost got docked some money because he almost broke Jay's drums the other night."
Corey continued by saying that he is the fly in the ointment, he's the pube in the coke. Also, he added that when he turned around to his bandmates during the performance, Tortilla Man is always doing something weird.
He also said that the energy he had is a dope and it's really good, and continued:
"He's so into it and that it reminds me to be into it. After this many years, you can get out there and just be, like, you know, the audience is obviously gonna invigorate you, but then you can find yourself kind of going through, I don't want to say 'going through the motions,' but it's almost, like, automatic – like muscle memory.
"And then this guy comes out of nowhere, he's hanging on people… I was, like, 'Oh, yeah, that's fucking Slipknot, dude!' And it gets really weird."
Corey has also touched that Tortilla Man's unfortunate accident.
"He's fucking his face up, which I think is funny. He's got a giant scar right in the middle of his forehead now because he smashed his head into the drums and cut it open.
"Ge was bleeding during the show, so he had to pull the mask off during the show and they're bandaging him up. He looked like he's just been to war, and now he's got a scar in the middle of his forehead – looks like a coin slot. [Laughs]"