Lzzy Hale Reveals What Halestorm Did During Coronavirus Lockdown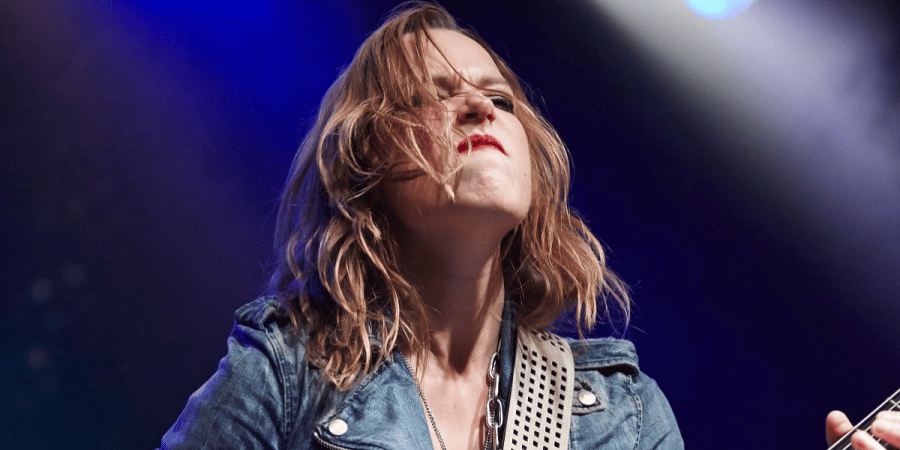 The talented musician Lzzy Hale, known for the frontwoman of the rock band Halestorm, was guested to GWAR's TV show, "Undead From Antarctica," and shared how her band spent their coronavirus lockdown.
While she was talking about the issue, Lzzy explained what her band was doing before the coronavirus bans came and the disease became so serious. She stated that Halestorm were one of the lucky bands and added that she used that time to write another record.
She commented, "Before all this went down, we were getting together pretty much every day. We were one of the lucky ones. We had already set aside some time – well, not this whole time, but the majority of this time that we're home – any way to write another record."
Lzzy continued by revealing how bad news upset her. She said that all band members were coming together in her basement, but added that when the virus became serious, they decided to separate for a while. Lzzy concluded by saying that she miss playing live shows on stage.
She said, "So before all this went down and every day it was, like, new bad news, new bad news, we were getting together every single day right here in my basement. And then slowly but surely, everyone was just, like, 'Okay, let's stay separate for a while.' We've had some socially distant hangs, like with my bass player and drummer – just outside situations, like, six feet apart, don't hug; that kind of thing. But other than that, I miss it, man. I miss playing live shows and I miss jamming with my band. Yeah, I miss all of that."
Click here for the interview.