Jinjer's Tatiana Shmaylyuk Says She Has No Energy For Vocal Coaching In The Future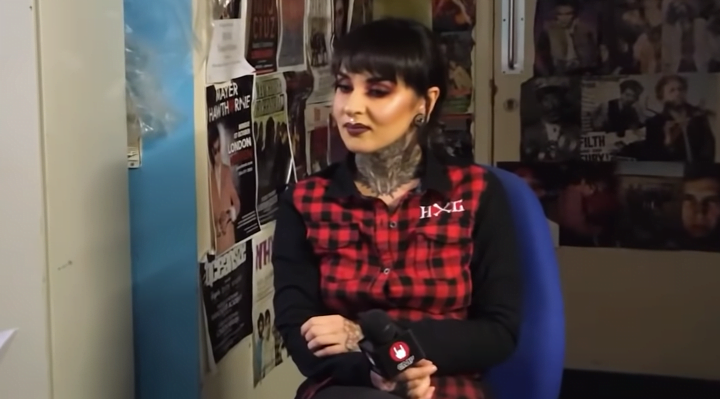 In an interview with Tony from EMP UK, Tatiana Shmaylyuk, the legendary frontwoman of the Ukrainian heavy metal band Jinjer, has revealed that she has no interest with vocal coaching at any point in the future. She also stated that she did not have much energy and has no patience for that.
During the interview, Tatiana discussed another issue and revealed that she has a diploma of teacher but don't see herself being a teacher or anything.
READ: MOTLEY CRUE VOCALIST VINCE NEIL LOOKS 'THINNER' THAN BEFORE
You can read what she exactly said below.
"I don't see myself being a teacher, for example, of anything – although I have a diploma of teacher, but that's why I don't work there in school. Because now I realize that I don't know much – basically, I don't know anything. And I cannot pretend that I am a fucking professor and teach someone…

That was hard for me – to learn how to growl, for example. And I developed this technique by myself for myself. And come on – I won't teach you my own technique, because it probably won't suit you. It is time consuming, for example – it can take years and years. And then, in the end, we realize together that that was all in vain and a waste of time. This is the first thing.

The second thing is I have no energy for that – I have no energy and I have no patience. And plus, I'm an introvert – I don't like talking to people much. It's no-no for me."