Tony Martin Claims Tony Iommi Told Him To Create New Things With Black Sabbath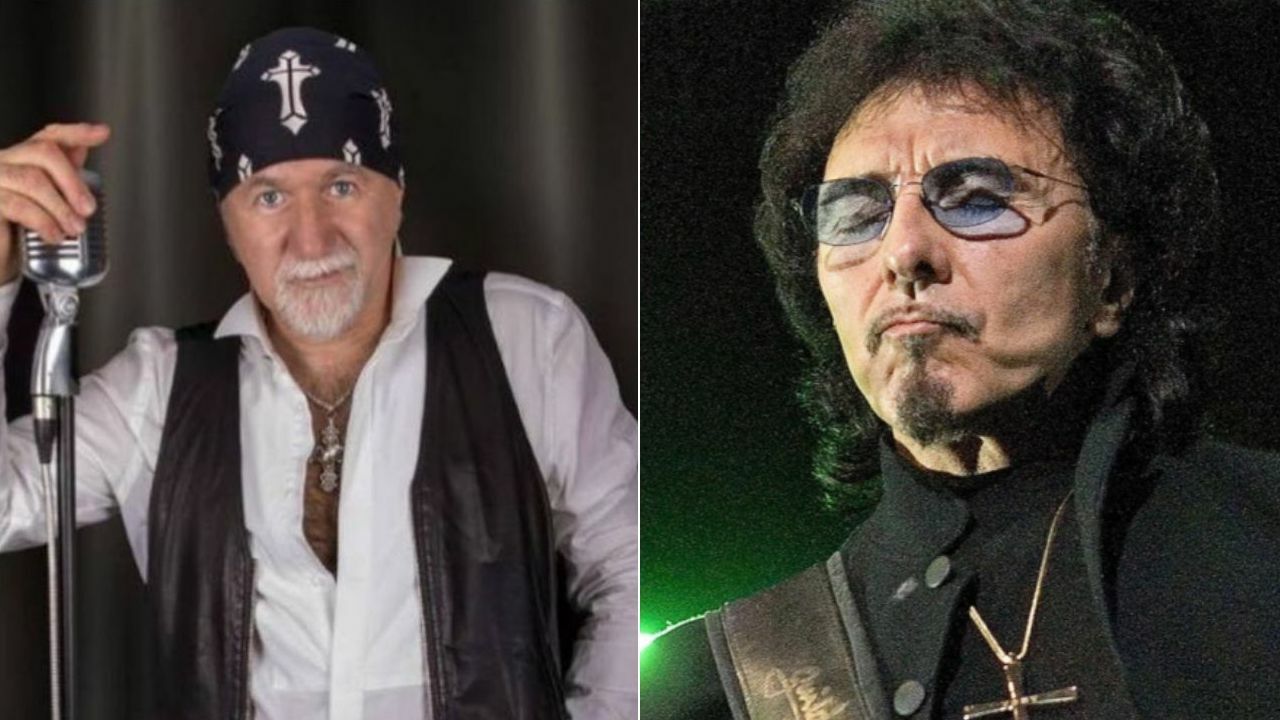 Former Black Sabbath vocalist Tony Martin was a guest on The Metal Voice. In the interview, he talked about his dialogue with Black Sabbath guitarist Tony Iommi and the obstacles that stand in the way of the possibility of releasing new songs together under the name of Black Sabbath.
The 64-year-old British vocalist, Tony Martin, was Black Sabbath's longest-serving vocalist after Ozzy Osbourne. He was in the group between 1987-1990 and 1994-1996, participated in many tours with the group, and took part in 5 albums with the group during this time.
Anyway, going back to the interview, Martin stated that they couldn't add anything new to the albums they made with Tony Iommi during the Black Sabbath era if they weren't recorded at that time.
"We had a guy in Black Sabbath called Geoff Nicholls," Martin said. "He was the keyboard player. He died four years ago. And when we at Geoff Nicholls's funeral service, I bumped into Tony Iommi there, and he said, 'I've got loads of stuff to play you. And we have to get together and see if we can write some new songs. And then maybe we can re-release the Tony Martin-era albums.' And I thought, 'Well, that's cool. Okay. Whatever.'"
"Then the phone went dead for ages — months and months and months and months. So I called him back and he said, 'Come over to the house and we'll talk about it.' So I said, 'Okay.'"
Tony Martin Explains Why Tony Iommi Changed His Mind
Tony Martin then stated that Tony Iommi changed his mind about creating new things with him. Explaining the reason, Tony Iommi said no one could ever record new things under the name of Black Sabbath except for the original four.
"So I went to his house and he said, 'We can't do it.' And I went, 'What?'" Tony continues. "He said, 'We can't do it.' I said, 'Why not?' He said because there's an agreement with the guys of Sabbath that they can only release something [new] under the Sabbath name if it's the original Sabbath members.
"Nobody else can record anything [new] under the Sabbath name… What he said was what we can do is reissue the albums. We can't add anything to it. So what we're expecting, if he ever gets around to it, is for the Tony Martin-era albums, apart from 'Eternal Idol', 'cause that's owned by someone else, to be reissued.
"Remixed probably in the case of 'Forbidden', but I think it'll just be as it was… [We can add] only stuff that's already been recorded at the time.
"I've searched through… I've got hundreds of tapes — things from the writing sessions," he said. "I've got the tapes when Eddie Van Halen was with us writing on 'Cross Purposes'. I sent that over to Tony. That appeared on YouTube; I don't know how that got out. But I've got all sorts of stuff like that. And I thought that was the kind of thing that they would reissue the albums with. But I have no idea. You probably know more than me."
Back in December 2021, Tony Iommi had discussed Ozzy Osbourne's replacement with the band's late and former singer Ronnie James Dio. During his speech, Iommi had mentioned the band's former singers, including Tony Martin, and admitted that the line-up changes were good for his band Black Sabbath.
"The Sabbath story is a weird story," Iommi says. "Really, the number of times we had with Ozzy and he left, and he came back, and with Ronnie – he left and came back – Tony Martin left and came back, Bill left and came back, Geezer left for a little bit and came back… funny old round over the years.
"From Ozzy to Dio, when we had Dio, we realized we had to really work hard at it again, which was great at what we wanted to do. We knew we could go out and do stadiums, big venues, and we sort of got used to it.
"When Ozzy went, and we had to find another singer, it was again almost exciting but frightening because then we had to prove ourselves again but bringing Ronnie in was a different move altogether.
"The songs became of different sound because of the way we were writing with Ozzy, we were writing differently with Ronnie.
"That worked, and it was good for us, and good for Ozzy as well because he had a solo career. And he went on to do great things."