Tommy Thayer Explains Why He Hasn't Released A Solo Album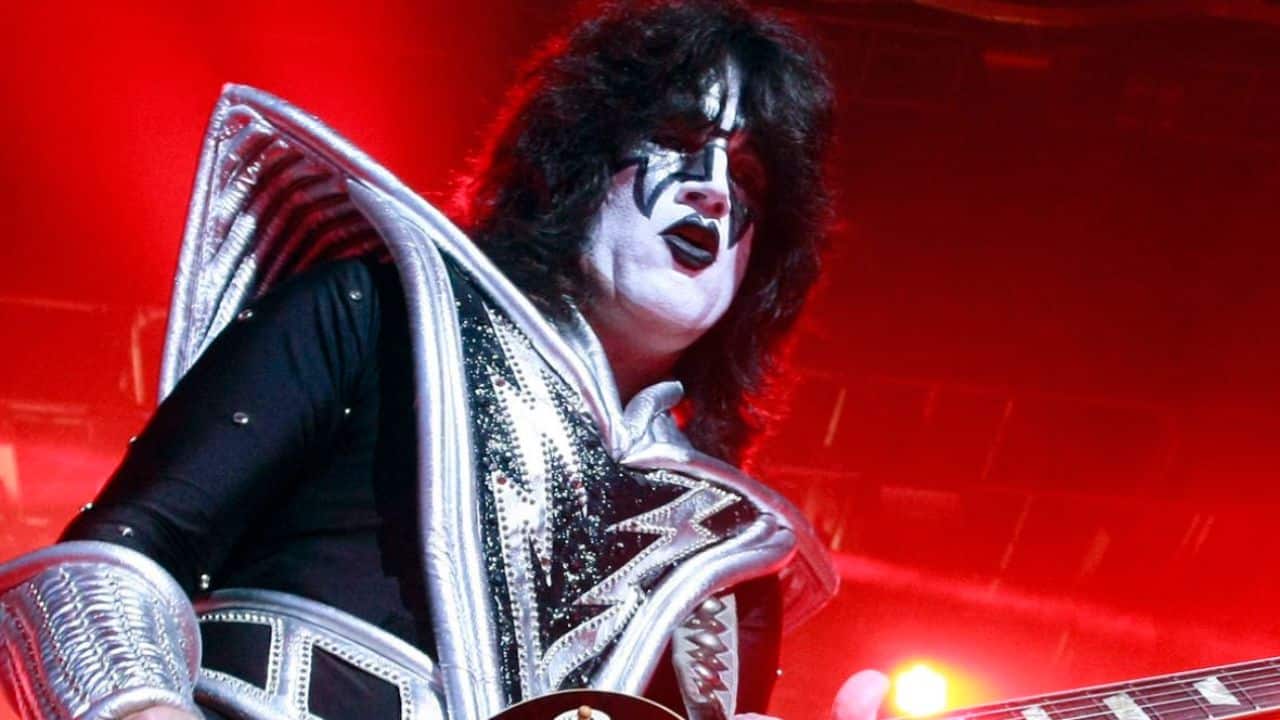 KISS guitarist Tommy Thayer talked about why he hasn't released a solo album, aiming that fans are not buying new music these days.
Born in 1960, Tommy Thayer has been a full-time member of KISS since 2002. Although he has been playing with the rock pioneer for about two decades, Thayer contributed to the band's early stuff, such as 1989's Hot In The Shade, 1992's Revenge, or playing guitar on several songs of Psycho Circus. After he joined the band, he performed on the band's two different studio albums, Sonic Boom and Monster.
In the rock scene, there are a lot of musicians that have released their own stuff in addition to their bands. Despite his successful career with KISS, Tommy Thayer hasn't one of those artists who released a solo album. As you know, he announced this past April that he was ready to go into the wine business. Even though he loves playing music, he is still not thinking of releasing solo music of his own.
As he revealed in his recent interview with Noise11.com, Tommy Thayer doesn't believe that people buy new music. Mentioning his current view on the music business, Thayer admitted that people's moving away from buying music pushed him to write or create something new.
"Well, I don't know," Thayer says. "That's a good question. These days I don't know if people are really interested that much in buying music now, to be honest with you.
"I mean, KISS isn't doing records, nobody is really doing records, because the business has changed so much. It's all about streaming.
"And it's hard to sell records these days and people aren't really buying music — sadly, that's just not happening. So it kind of disincentivizes you to spend a lot of time writing [and] recording albums and doing that, even though it's fun and it's cool to go through that creative process. But I don't know if it really makes sense."
Currently, KISS is in the middle of its farewell tour named End Of The Road tour. A couple of days ago, Tommy Thayer had talked about whether he would play music after KISS announced its farewell. At the time, he said that he "will probably still be involved in music or in the entertainment biz on some level — maybe even with KISS, 'cause KISS is not gonna go away; the touring thing is, but the entity of KISS and the brand and the music, that's not gonna stop."
In June 2022, Thayer admitted that the chemistry between KISS members carried band to success. He claimed that it was the thing that distinguished them from other artists.
"I think somehow, the thing that really works with Kiss these days is the chemistry between the personalities, there's just no doubt about it," he clearly reveals. "And a lot of people don't realize [how] that's really important [for] the success and the longevity of a band. You know, you see so many bands; they break up, they hate each other – you've seen that all the time. Because of the personalities, this seems to work very well. And I think that's why the band is so good today."