The 5 Guitarists That Jimmy Page Named The Best Of All Time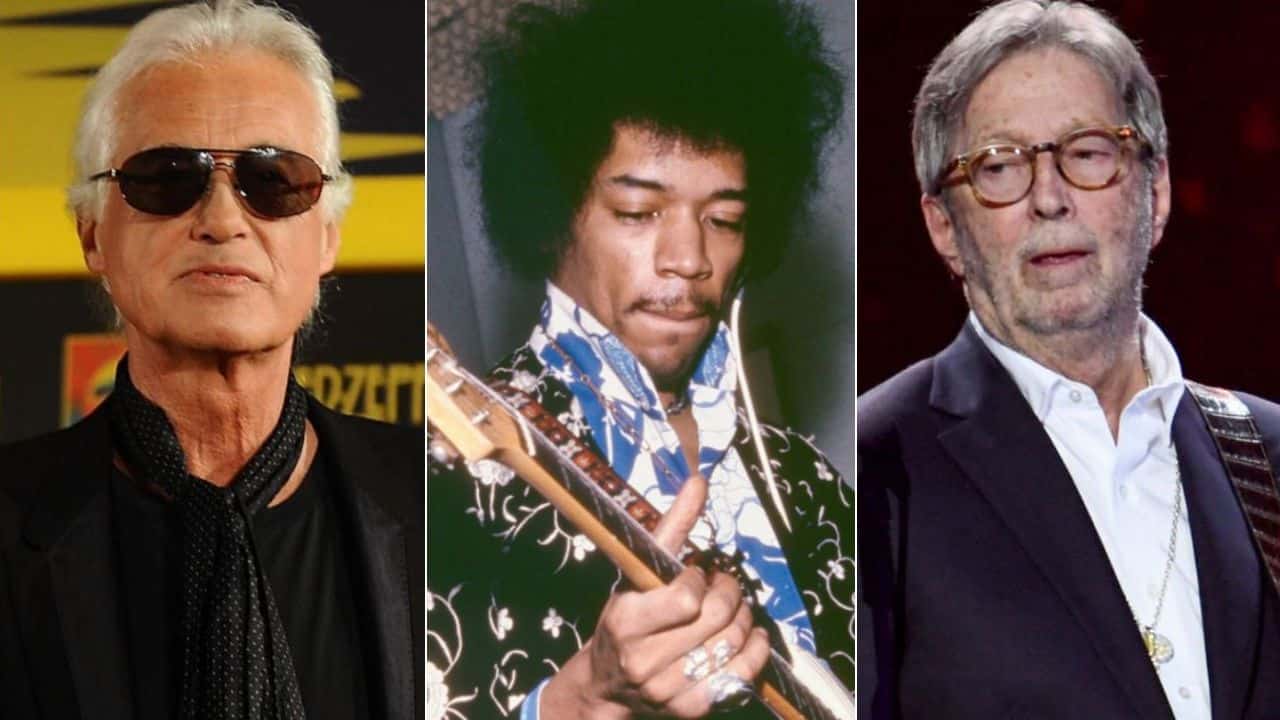 What are the favorite guitarists of Led Zeppelin legend Jimmy Page? If we mention the greatest guitarist of all time, we can not deny that Jimmy Page is one of those. But, in this article, we will focus on what he named the best of all time.
Born in January 1944, Jimmy Page is a London-born musician who is the son of Patrick Page and Patricia Elizabeth Gaffikin. When he was eight, he moved to Miles Road and was educated at Epsom County Pound Lane Primary School. Moving Miles Road would be the reason Jimmy Page started playing guitar. At the age of 12, while he was educating at Ewell County Secondary School, he found an abandoned Spanish guitar in their new house and fell in love with the guitar.
Focusing on his musical career, Jimmy Page gained international fame for being a part of the rock pioneer Led Zeppelin, which was a band originally activated from 1968 until 1980, as well as launching his solo career after the disbandment of the band. As a member of Led Zeppelin, he contributed to the band's entire stuff. After he launched his solo career, Jimmy Page collaborated with a lot of great musicians, such as Robert Plant and David Coverdale, and released albums with them.
However, it is no doubt that Jimmy Page is a guitar pioneer alongside the guitarists such as Eric Clapton, Jimi Hendrix, Albert Lee, and Eddie Van Halen. Although he is an influential guitarist, he has his own favorites as well. Let's look at some of his favorite guitarists.
The 5 Guitarists That Jimmy Page Named The Best Of All Time
Over the years, he every time said there was one guitarist he considers to be far greater than himself. According to Jimmy Page, Jimi Hendrix is the greatest guitarist of all time.
"Out of all the guitarists to come out of the sixties, though, Beck, Clapton, Lee, Townshend and I are still having a go," Page said when he was asked about his favorites. "That says something. Beck, Clapton and I were sort of the Richmond/Croydon type clan, and Alvin Lee, I don't know where he came from, Leicester or something like that. So he was never in with it a lot. And Townshend, Townshend was from Middlesex, and he used to go down to the clubs and watch the other guitarists."
5. Jeff Beck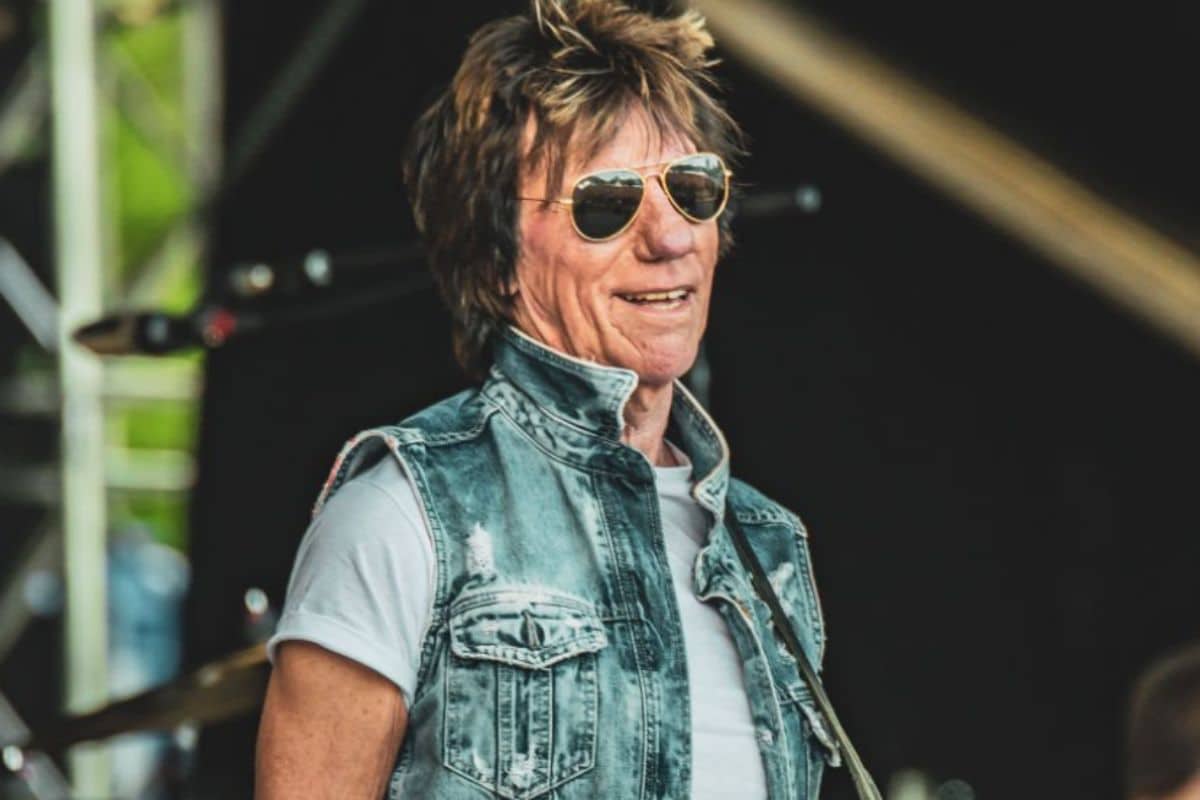 The English rock guitarist Jeff Beck is widely regarded as one of the most influential artists in the music scene. Gaining international fame as a member of The Yardbirds, he then did great works with his bands, Beck, Bogert & Appice and The Jeff Beck Group. He was ranked on the Rolling Stones' 100 Greatest Guitarists list.
When we mention Jeff Beck's friendship with Jimmy Page, they were so close to each other through the mid-1960s. Jimmy Page's leading Jeff Beck to join The Yardbirds made their friendship better. Furthermore, the bass player Paul Samwell-Smith's quitting the band would make Jimmy Page joined The Yardbirds.
In the past, Page described his joining The Yardbirds during his interview with Fender, saying: "I happened to be with Jeff one night at a concert where there was a bit of a fuss onstage. What could only be described as a punk performance. It was fantastic, actually.
"I went to the dressing room to congratulate him. This massive row [was] going on. Paul Samwell-Smith, the bass player, quit the band. It was a pretty odd situation to have to sort of witness.
"I said, 'Well, I'll play then.' Jeff and I had spoken before about playing together, so here was an opportunity to do it. But I started on bass. There was a bit of mix and matching in the early days."
4. Pete Townshend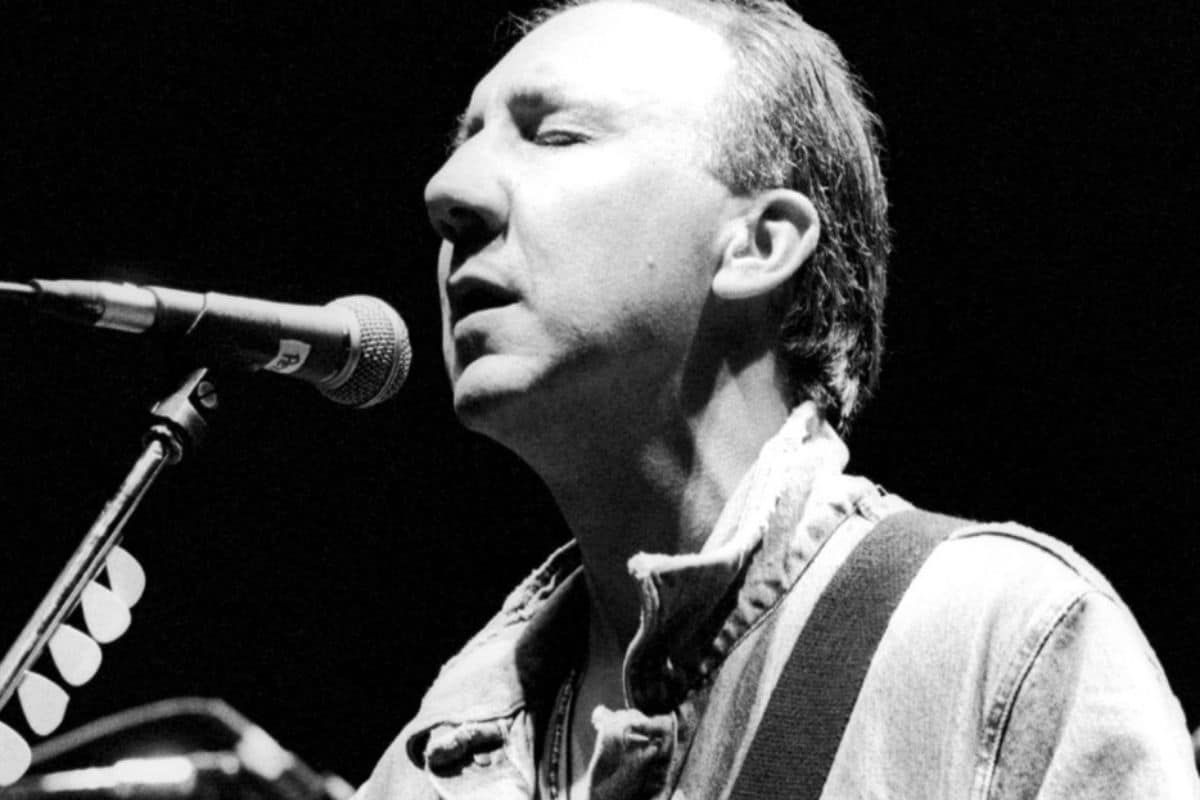 Being a leader, co-founder, guitarist, and songwriter of his band The Who, Pete Townshend came to world prominence between the 1960s and 1970s. Having written more than 100 songs in the band's 12 studio albums, the musician performed in the band's entire catalog.
Over the years, Townshend collected so many achievements thanks to his musical career. Having received the Brit Award for Lifetime Achievement, Townshend was inducted into the Rock and Roll Hall of Fame in 1990 as a member of The Who. He was ranked number 10 in Rolling Stones' updated 2011 list of the 100 greatest guitarists.
However, back in 1995, Townshend mentioned the first time he saw Jimmy Page while he was playing in a professional band. Although he said that he was extraordinary, Townshend admitted that Page was arrogant.
"I first saw Jimmy Page when I was 14 or 15 and he was already in a professional band. He was one year older than me, and he was in a professional band at 16 when I was just still in school. He was playing really fast stuff. He was an extraordinary player, arrogant, flash."
3. Alvin Lee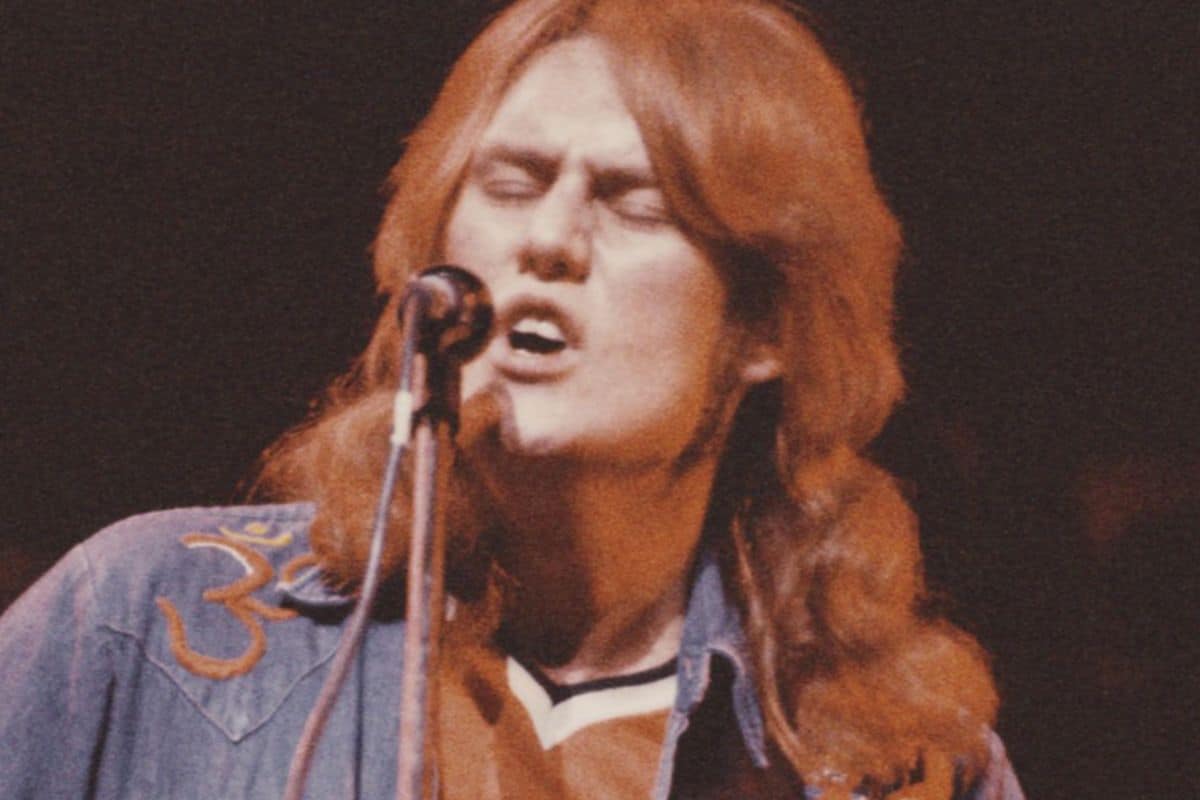 Known for being the lead guitarist and lead vocalist of Ten Years After, Alvin Lee began playing music at the age of 13. There were 12 studio albums Alvin Lee contributed to throughout his musical journey. He played music until his passing in 2013, as he brought a different playing style to his generation.
2. Eric Clapton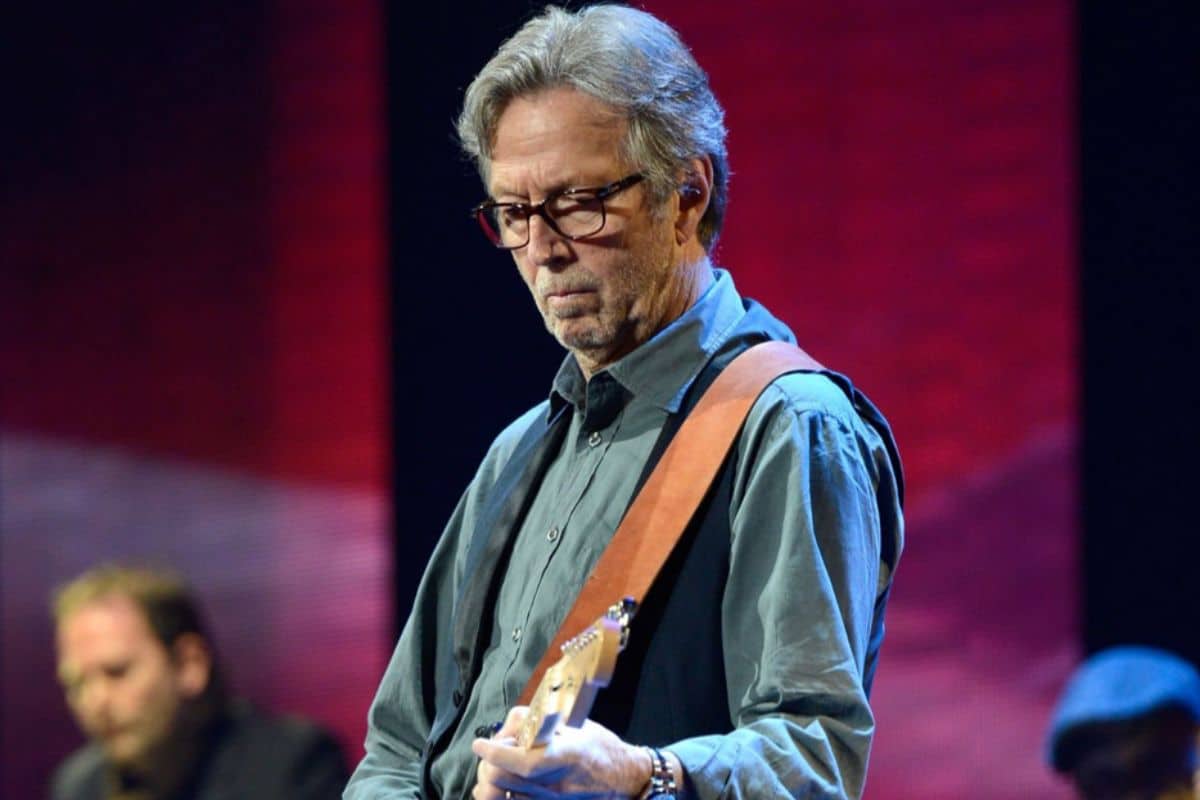 Eric Clapton is still one of the earliest guitarists in the rock scene. As he has been actively creating music since 1962, Eric Clapton is widely regarded as one of the leaders of the rock music scene, as well as the most influential guitarist in music.
In the past, although they had a same group history with each other, Eric Clapton and Jimmy Page didn't play together in The Yardbirds. When Clapton left the band, Page's friend Jeff Beck joined the band in recommendation of Page. The first time they shared the stage together was in 1983 on the 12-date benefit tour.
When we mention Clapton's musical career over the years, the musician released his debut solo effort back in 1970, which was his self-titled 11-piece album. Having released 24 solo studio albums during his 60-plus-year journey, Clapton's latest album was a Christmas album named Happy Xmas. Before he launched his solo career, Clapton played with remarkable bands, such as Cream, The Yardbirds, and John Mayall & The Bluesbreakers.
1. Jimi Hendrix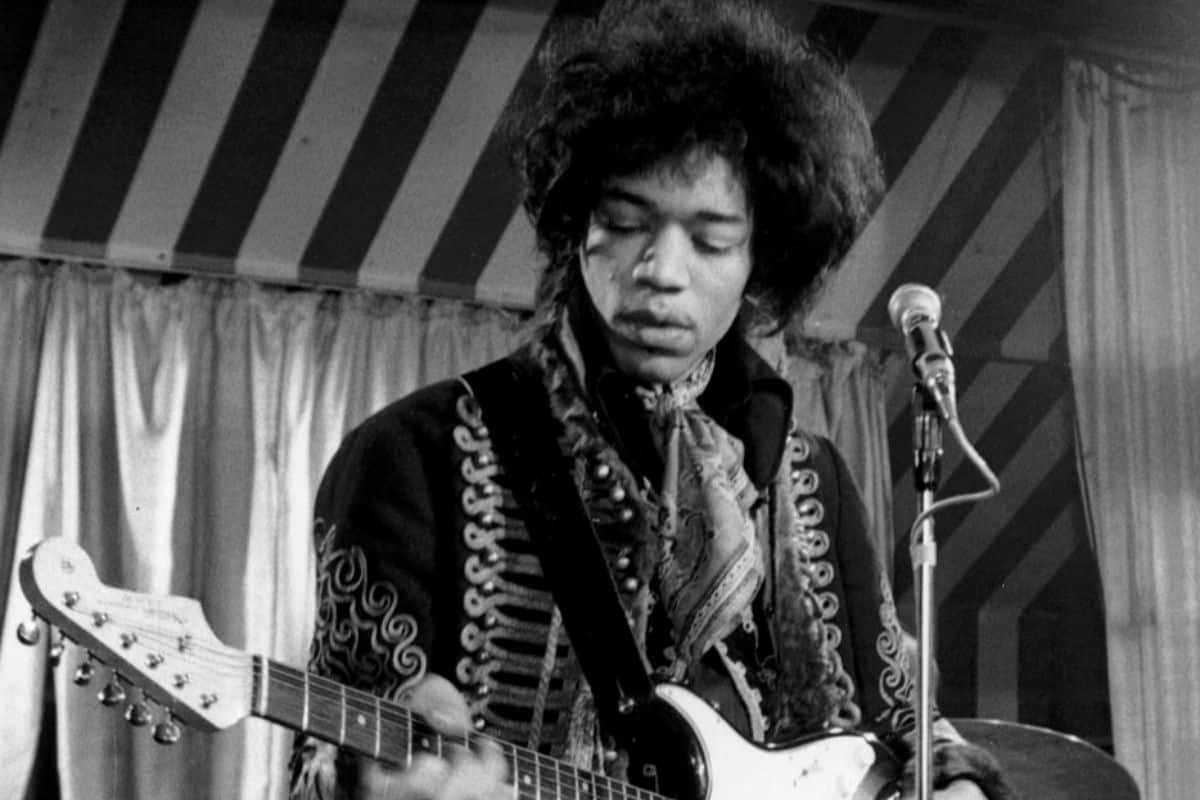 As with many early guitarists, Jimi Hendrix is Jimmy Page's favorite guitarist of all time. Although he was active in the early years of the rock wave, the unforgettable memory of Hendrix keeps continues to influence all musicians.
Jimi Hendrix was an American guitarist who was one of the most celebrated musicians of the 20th century. Beginning playing music at the age of 15, Hendrix had only a 7-year musical journey. Although he had a little journey, Hendrix was described as arguably the greatest instrumentalist in the history of rock music by the Rock and Roll Hall of Fame.
He released three different solo studio albums throughout his career. When 1967's Are You Experienced marked his debut album, Axis: Bold as Love was his second album released in the same year as the first. His third and final studio album, Electric Ladyland, was released in 1968.
Thanks to his greatness, Hendrix received numerous awards and honors for himself. In 1968, he was named Artist Of The Year by Billboard and Performer Of The Year by Rolling Stone. In 1970, Guitar Player named Jimi Hendrix the Rock Guitarist Of The Year.
However, as we mentioned above, Jimmy Page's favorite guitarist of all time is Jimi Hendrix.