Mick Jagger Mocks Paul McCartney After Disrespectful Comment: "He's Going To Join Us In A Blues Cover"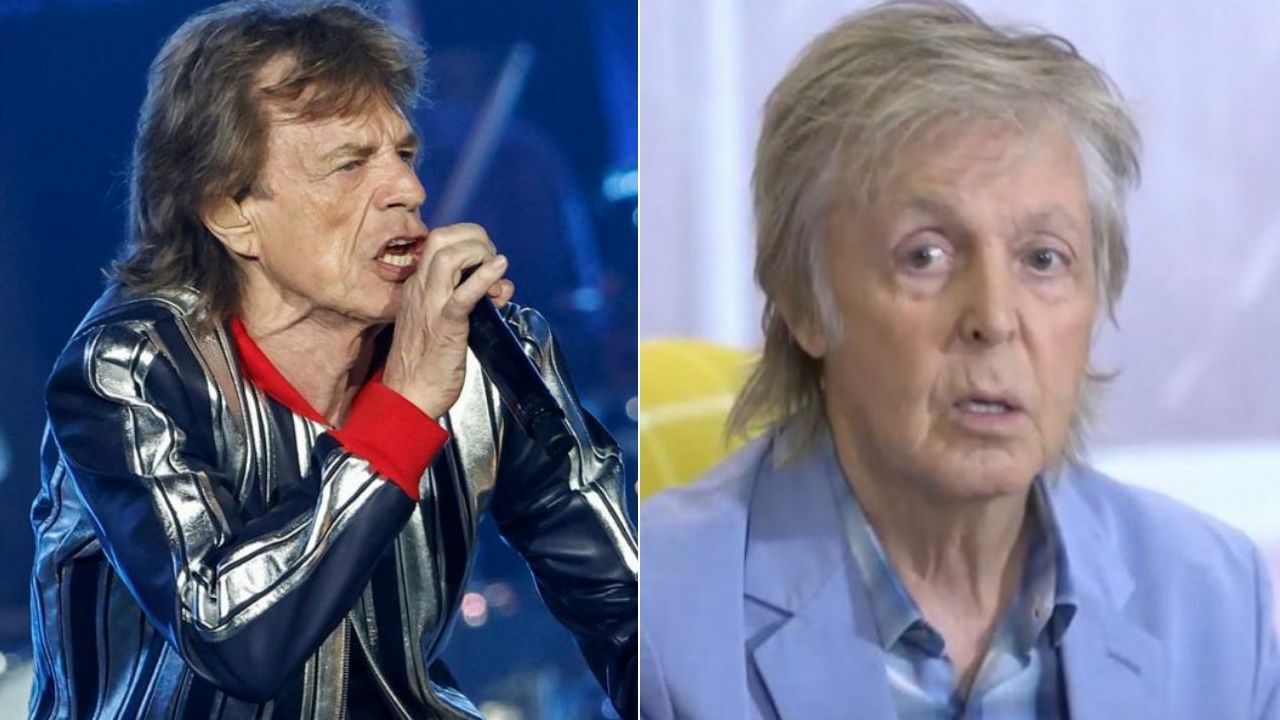 The Rolling Stones singer Mick Jagger has mocked The Beatles star Paul McCartney during the show at the SoFi Stadium in Los Angeles on October 14, 2021.
Mick Jagger and Paul McCartney have been part of the long-standing rivalry between their bands, The Rolling Stones and The Beatles.
As you remember, Paul McCartney had slammed The Rolling Stones during his interview with The New Yorker on October 11. In the interview, McCartney had said that The Rolling Stones is a blues cover band, also adding: "I think our net was cast a bit wider than theirs."
Recently, Mick Jagger paused the band's SoFi Stadium show to respond to The Beatles star. Elsewhere in the show, Jagger mentioned a comedic list of celebrities supposedly in attendance at the concert.
"There's so many celebrities here tonight, of course, you know, naturally," Jagger said in the middle of the show. "Megan Fox is here. She's lovely. Leonardo DiCaprio. Lady Gaga."
Later that comment, Jagger mentioned Kirk Douglas, who passed away in February 2020. Saying that he must have "misread that one," Jagger then added: "Paul McCartney is here. He's going to join us in a blues cover later on."
This Is Not The First Time Mick Jagger And Paul McCartney Rivaled
That discussion is not the first time that The Rolling Stones singer Mick Jagger and The Beatles guitarist Paul McCartney rivalled.
In 1987, Mick Jagger had said in an interview that the rock band The Beatles' breaking up was a good idea. He also had mentioned his band and had touched on the people's possible reaction to their breaking up.
"No one should care if the Rolling Stones have broken up, should they?" Jagger asked.
"I mean, when the Beatles broke up I couldn't give a shit," the musician continued. "Thought it was a very good idea."
In 2020, Paul McCartney had appeared on The Howard Stern Show. At the time, he said the Stern that his band, The Beatles, is much better than The Rolling Stones.
"There's a lot of differences, and I love the Stones, but I'm with you," McCartney says. "The Beatles were better."
Then Jagger responded to McCartney weeks after his Stern interview. He had appeared on Zane Lowe's Apple Music show and explained the difference.
"That's so funny," Jagger said. "He's a sweetheart. There's obviously no competition.
"The big difference, though, is, and sort of slightly seriously, is that the Rolling Stones is a big concert band in other decades and other areas when the Beatles never even did an arena tour, or Madison Square Garden with a decent sound system," Jagger explains. "They broke up before that business started, the touring business for real.
"They broke up before the touring business started for real … They did that [Shea] stadium gig. But the Stones went on. We started stadium gigs in the 1970s and are still doing them now."