The Top 10 Albums Ted Nugent Picked As His Favorites Of All Time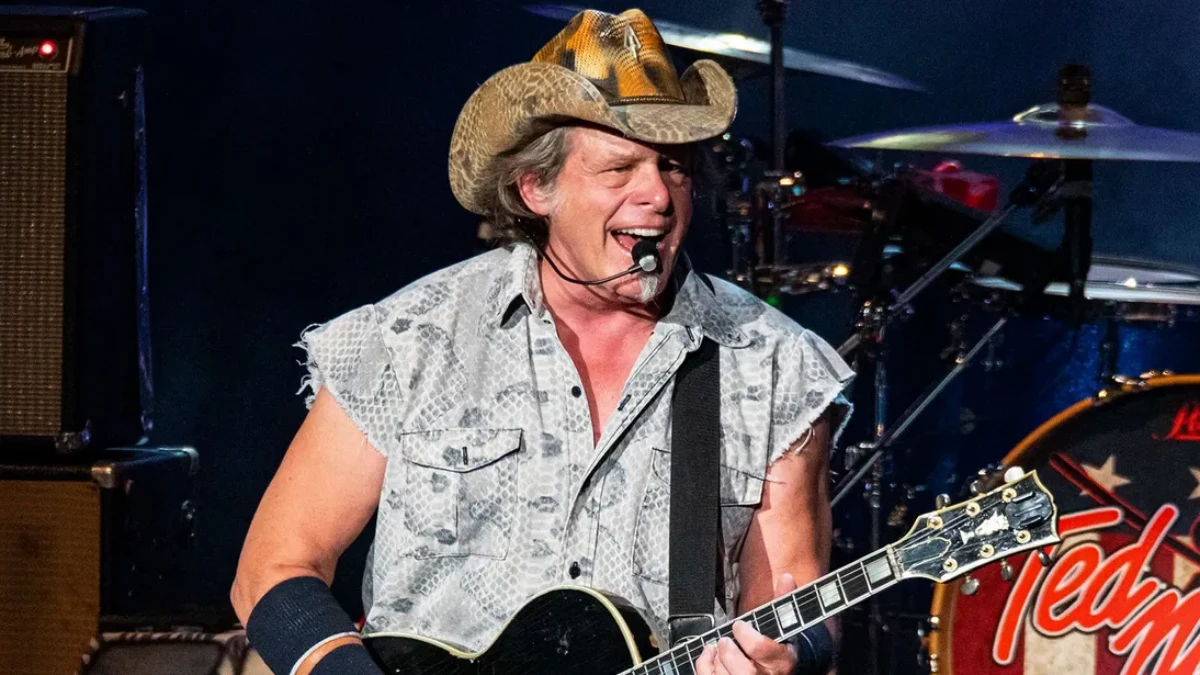 Armed with his signature Gibson Byrdland and an electrifying stage presence, Ted Nugent has captivated audiences around the world with his ferocious guitar riffs and unbridled energy. With an unyielding passion for music and a virtuosic command over the guitar, Nugent has carved out a legendary status as a musician, performer, and larger-than-life personality. In this article, we will take a look at the albums that Ted Nugent named his favorites of all time.
Ted Nugent's breakthrough came in the late 1960s when he formed the influential rock band, The Amboy Dukes. With Nugent as the driving force behind the group, The Amboy Dukes unleashed a torrent of hard-hitting albums, including the iconic Journey to the Center of the Mind in 1968. The title track from this album became a rock anthem of its time, thrusting Nugent into the spotlight as a guitar virtuoso and showcasing his distinctive blend of raw power and melodic finesse.
On his musical journey, Nugent has employed a wide range of techniques, including lightning-fast alternate picking, string bending, and aggressive slides, to create a sonic whirlwind that captivates audiences. His solos often serve as the focal point of his songs, injecting them with intense energy and elevating them to anthemic heights.
Moreover, Ted Nugent brought a fresh and rebellious attitude to rock music. His high-energy stage presence, wild antics, and unapologetic persona pushed the boundaries of what a rock musician could be. Nugent's unabashed passion and larger-than-life personality infused his music with an irresistible magnetism, attracting a dedicated fan base and inspiring generations of aspiring rockers.
However, let's learn the albums that Ted Nugent picked as his favorites and changed his life.
The 10 Albums Ted Nugent Named His Favorites Ever
In 2011, Ted Nugent sat with Music Radar to list his favorite songs in rock. On Nugent's list, there were great artists, including The Rolling Stones, Little Richard, ZZ Top, Van Halen, and more.
Ted Nugent admitted realizing these records' existence made him feel better, saying: "The records I've chosen here make good on that last promise," he states. "They celebrate the human spirit of defiance, excellence and independence. And here's the real test: When I put them on in my truck, my truck goes faster. To me, that's a universal mark of great music, when it makes you drive fast!"
So, it is time to reveal Ted Nugent's favorite songs of all time.
#10. Ted Nugent – Ted Nugent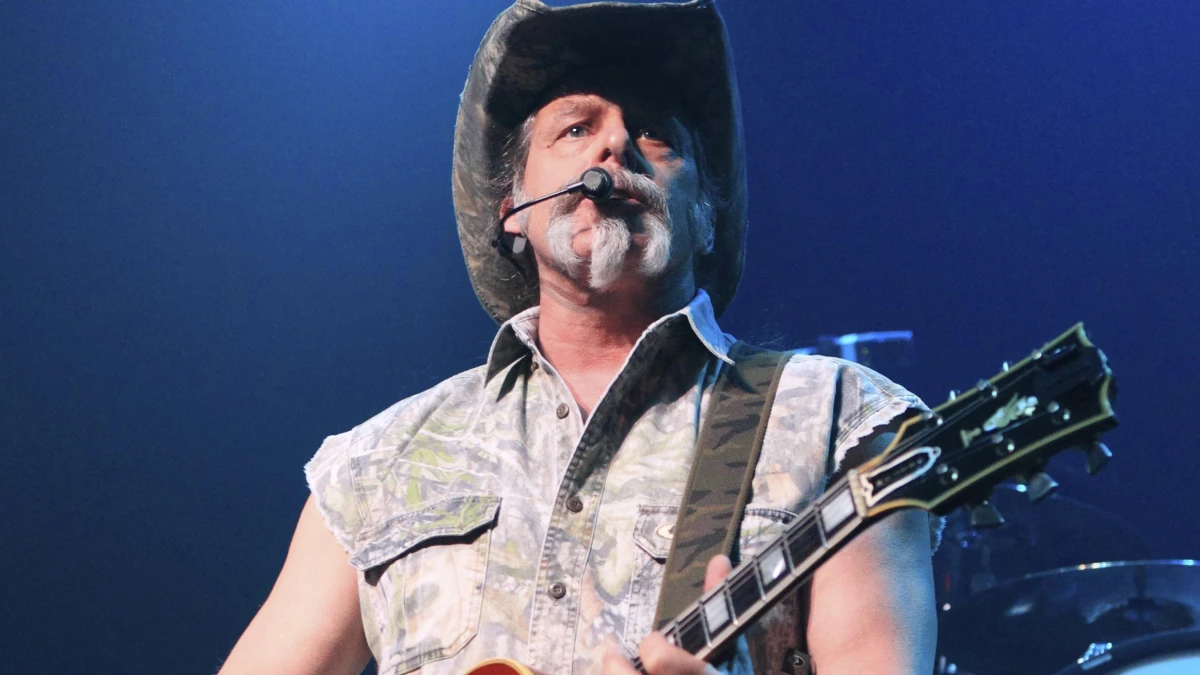 Ted Nugent's self-titled album, Ted Nugent, released in 1975, is a pivotal milestone in the career of the legendary guitarist. This album marked Nugent's debut as a solo artist after his departure from the influential rock band The Amboy Dukes.
While Nugent's guitar prowess dominates the majority of the album, it also features a few slower-paced tracks that showcase his versatility as a musician and songwriter. On the album, Ted Nugent was guested by Derek St. Holmes as the lead vocalist, except for Motor City Madhouse and You Make Me Feel Right at Home. Just What the Doctor Ordered combined a gritty blues groove with Derek St. Holmes' swaggering vocals, creating a compelling fusion of hard rock and bluesy sensibilities. Moreover, the introspective ballad Snakeskin Cowboys displays Derek St. Holmes's ability to deliver emotionally charged performances with his soulful voice.
To explain why he took his self-titled as one of his favorite albums, Ted Nugent said: "Because I'm Ted Nugent, I'm going to name my last choice as Ted Nugent, the Ted Nugent album. This is the one with 'Stranglehold,' 'Hey Baby,' 'Motor City Madhouse,' 'You Make Me Feel Right At Home' and so many others."
#9. ZZ Top – Rio Grande Mud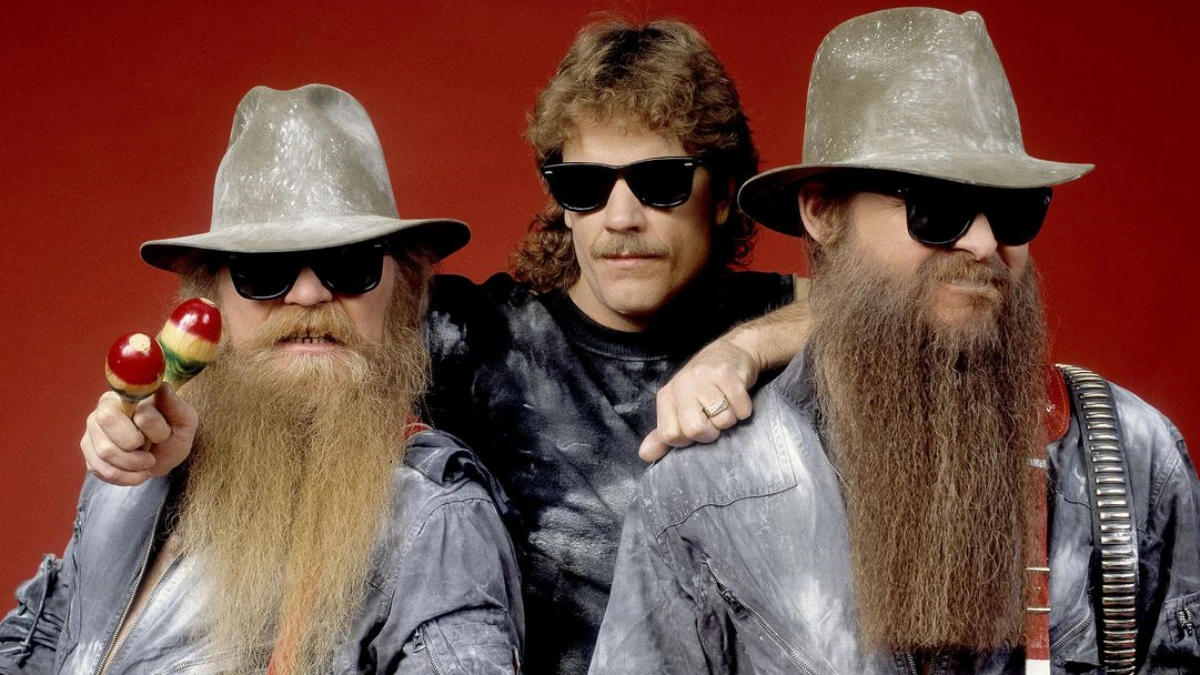 Ted Nugent also added ZZ Top's Rio Grande Mud album to the list of his favorite albums. The album was the second studio album of ZZ Top. Released in 1972, the album proved ZZ Top's unique blend of blues, boogie, and hard rock, solidifying their distinct sound and setting the stage for their enduring success.
Rio Grande Mud consists of 10 tracks, each delivering a mix of infectious grooves, gritty guitar work, and memorable songwriting. The album kicks off with the energetic Francine, a catchy and upbeat track that became one of ZZ Top's early hits. With its infectious rhythm and witty lyrics, Francine exemplifies the band's ability to infuse their bluesy sound with an irresistible charm.
Another standout track on the album is Just Got Paid, a blues-infused anthem that showcases Billy Gibbons' masterful guitar skills. The song's driving rhythm and soulful solos highlight the band's tight musicianship and ability to create captivating musical moments. Bar-B-Q is another notable track, boasting a raw and energetic performance that captures the essence of ZZ Top's Texas boogie sound.
"I love the gruck and the grind of everything soulful and bluesy that ZZ Top bring on this record," Ted Nugent says for the album.
In October 2022, Ted Nugent admitted he always loved to listen to ZZ Top, revealing that he prefered listening ZZ Top over Foo Fighters: "There are the classics that I still love to listen to. I love to listen to some of the new stuff by Foo Fighters, but I'm waiting for the guitar solo crescendo when it never comes. So, I still like to listen to ZZ Top."
#8. The Beatles – Sgt Pepper's Lonely Hearts Club Band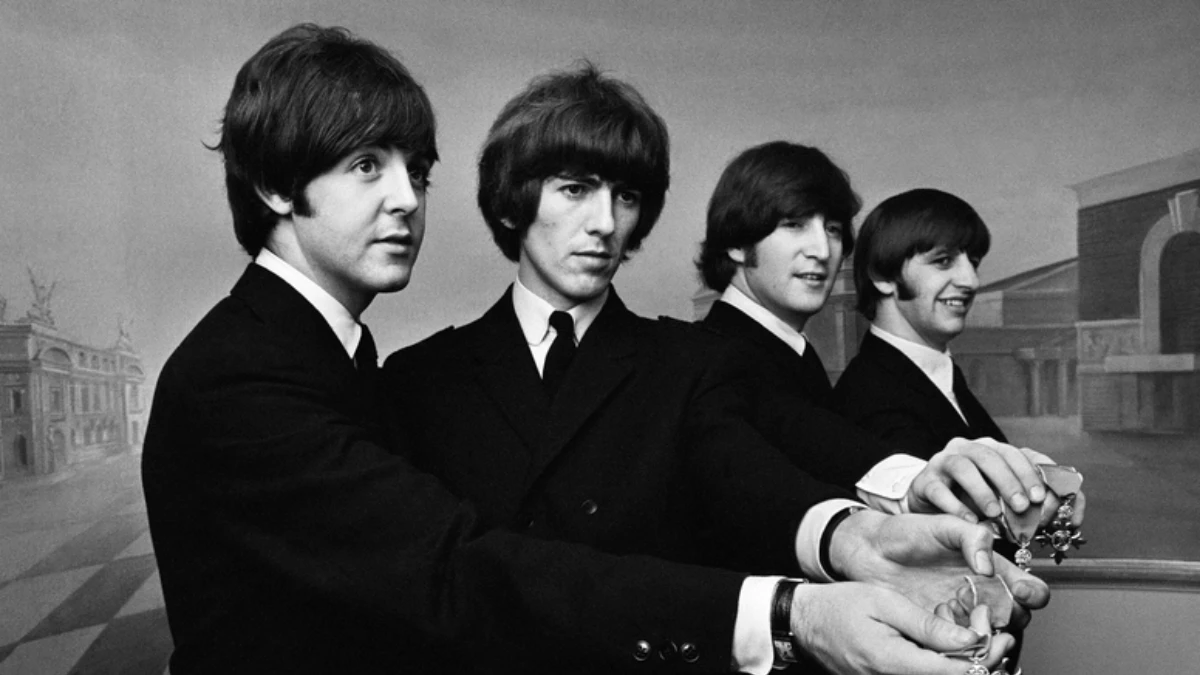 The Beatles released Sgt. Pepper's Lonely Hearts Club Band album in 1967. It was a concept album that tells the story of a fictional band, the eponymous Lonely Hearts Club Band, taking listeners on a musical journey through a variety of genres and emotions. Moreover, the album marked a departure from the band's earlier sound and signaled a new era of creative exploration and artistic ambition.
Throughout the album, The Beatles experiment with a vast array of musical styles, seamlessly blending rock, pop, psychedelia, Indian music, vaudeville, and orchestral elements. Each track offers a unique sonic landscape, showcasing the band's versatility and willingness to push boundaries.
According to Ted Nugent, the songs in The Beatles' Sgt. Pepper's Lonely Hearts Club Band album was mind-blowing: "They wrote songs with incredible melodies and clever lyrics, and delivered them with such inventive vocal harmonies and musicianship. The skill and imagination that is all over this album is mind-boggling!"
#7. The Rolling Stones – England's Newest Hit Makers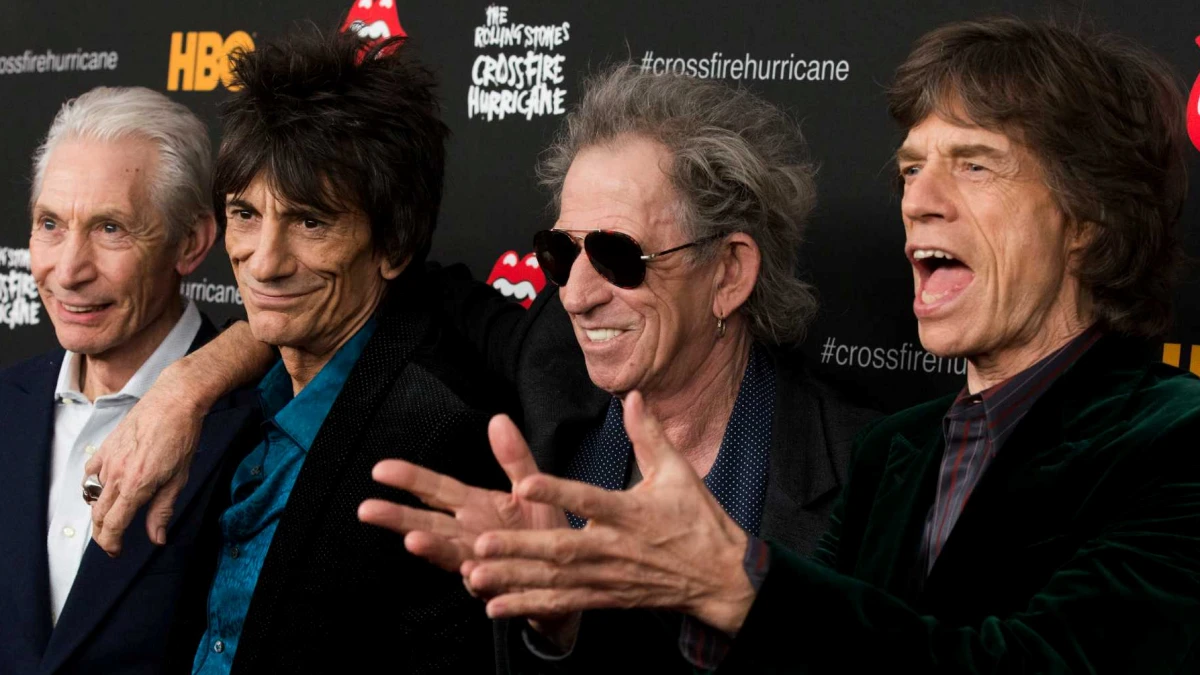 The Rolling Stones' debut album, England's Newest Hit Makers, released in 1964, introduced the world to a raw and rebellious brand of rock 'n' roll that would leave an indelible mark on popular music. As the album's title suggests, it showcased the band's talent and charisma, setting the stage for their ascent to become one of the greatest rock bands of all time.
England's Newest Hit Makers captures the youthful energy and the blues-infused sound that defined The Rolling Stones' early years. The album kicks off with the infectious and rebellious Not Fade Away, instantly hooking listeners with its catchy rhythm and Keith Richards' iconic guitar work. The album also features the band's interpretations of classic blues songs, such as I Just Want to Make Love to You and Little by Little.
England's Newest Hit Makers achieved commercial success, reaching the top ten on the UK Albums Chart and paving the way for the band's subsequent achievements.
When Nugent revealed why he loved the album, he expressed his respect for The Rolling Stones: "Here's the optimum utilization of the electric guitar. They put every ounce of their spirit into emulating and revering the black American rhythm and blues and gospel that they took their cues from."
In May 2023, Ted Nugent also sent praising words for The Rolling Stones guitarist Keith Richards' musical skills: "I absolutely adore this guy. I think he's pickled. You know, when you take a wild pig's haunch of ham, smoke it, and preserve it forever. I genuinely believe Keith Richards is pickled, chemically smoked, and preserved. But I love him nonetheless."
#6. James Brown – Live At The Apollo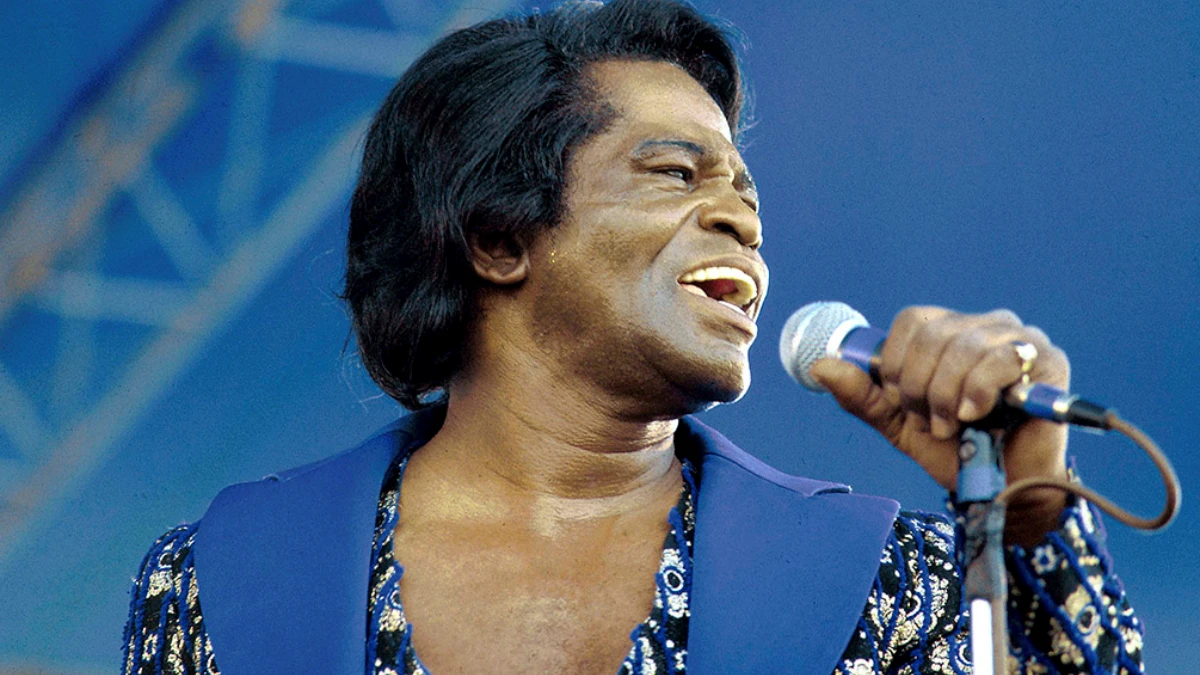 James Brown's Live At The Apollo album, recorded in 1962 and released in 1963, captured the essence of the musician's unparalleled stage presence and showmanship. The album solidified his status as the "Hardest Working Man in Show Business" and introduced his explosive brand of soul music to a wider audience.
Recorded at the Apollo Theater in Harlem, New York, the album featured James Brown's dynamic vocals, high-energy band, and tight-knit horn section in a riveting live setting. From the moment Brown takes the stage, his commanding presence and infectious energy electrify the crowd, creating an atmosphere of fervor and excitement that permeates every track.
Moreover, Live At The Apollo was a selection of Brown's hits and crowd favorites, including the iconic opener, I'll Go Crazy. From the raw, soulful intensity of Lost Someone to the irresistible groove of Think and the impassioned rendition of Please, Please, Please, each song is infused with Brown's undeniable charisma and his ability to connect with his audience on a visceral level.
"James Brown so embodied a human being at peak performance, and his music reflected this in countless, powerful ways," says Ted Nugent to describe who was James Brown.
#5. Little Richard – Little Richard
Ted Nugent also picked Little Richard's self-titled album as one of his favorite albums ever. Released in 1958, the album was a seminal rock 'n' roll anthem that immediately grabbed the listener's attention with its infectious rhythm and Little Richard's high-octane vocal delivery. The songs' bold lyrics and irresistible melodies set the stage for the high-energy performances that follow throughout the whole album.
Lucille and Good Golly, Miss Molly continue the album's energetic momentum, featuring Little Richard's distinctive vocal style and his dexterous piano playing. These tracks showcase his ability to seamlessly blend elements of blues, gospel, and R&B into a new and exhilarating sound that would define rock 'n' roll.
Little Richard album was a commercial success, reaching number 13 on the Billboard 200 chart, a remarkable achievement for an African-American artist in the racially segregated music industry of the time. The album's impact extended far beyond its chart success, as it played a pivotal role in breaking down barriers and paving the way for future African-American artists in the rock 'n' roll genre.
"When I first head 'Good Golly Miss Molly' and 'Lucille' – and, of course, 'Tutti Fruitti', though that was on a different album – the entire earth shifted," he said to reveal his love for both album and Little Richard. "The guy whipped us into a frenzy and taught us that there were no boundaries or limits whatsoever."
#4. The Beatles – Revolver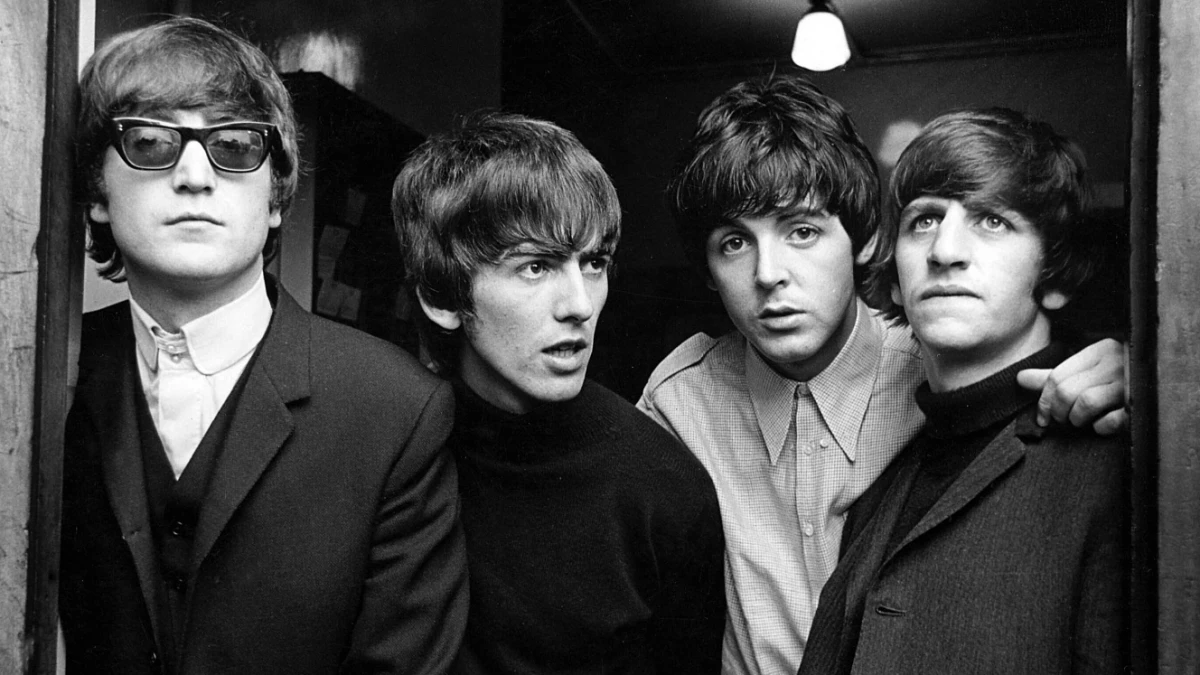 Released in 1966, The Beatles' Revolver is widely regarded as one of the most influential and groundbreaking albums in the history of popular music. It marked a significant turning point in The Beatles' artistic evolution, pushing the boundaries of what could be achieved within the confines of a rock album, and Ted Nugent named the album one of his favorites.
Revolver showcased The Beatles' willingness to break away from conventional pop structures and explore new sonic territories. Also, the album was a sonic kaleidoscope, incorporating elements of rock, pop, Indian music, psychedelia, and even classical instrumentation, resulting in a rich and diverse musical landscape.
#3. Jimi Hendrix Experience – Are You Experienced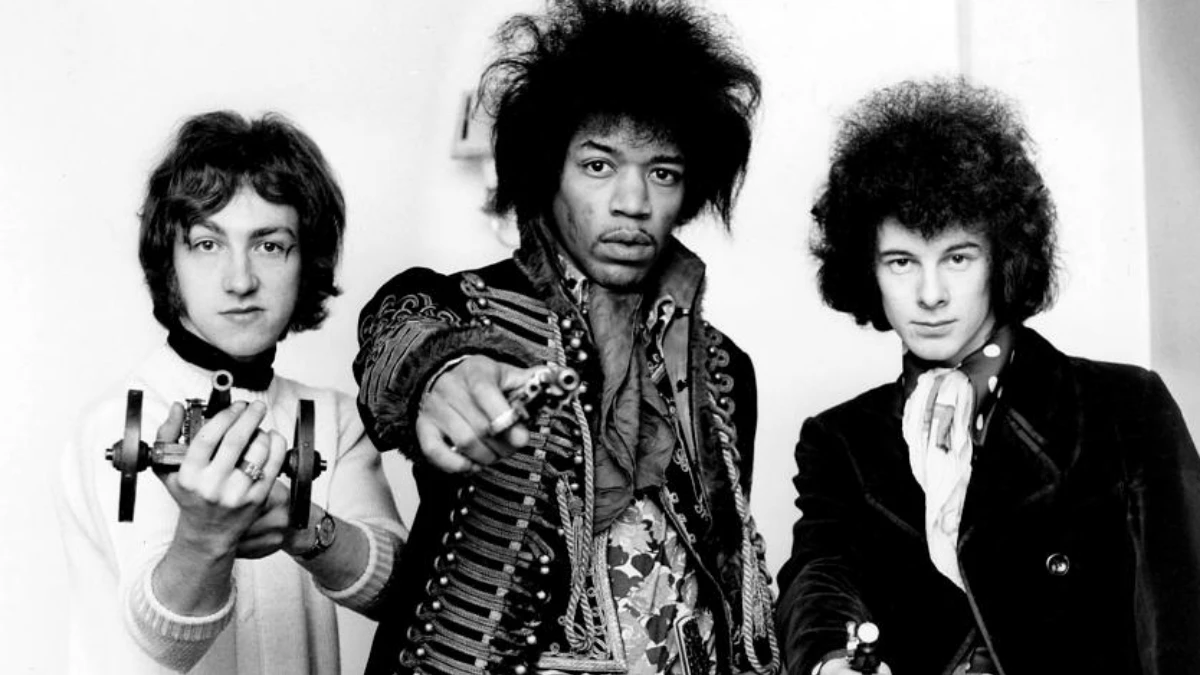 Jimi Hendrix Experience's debut album, Are You Experienced, was released in 1967. The album introduced the world to the prodigious talent and revolutionary guitar playing of Jimi Hendrix, leaving an indelible mark on the music industry and inspiring countless musicians for generations to come.
Are You Experienced album highlighted the tight-knit rhythm section of the Jimi Hendrix Experience, with bassist Noel Redding and drummer Mitch Mitchell providing the perfect backdrop for Hendrix's guitar pyrotechnics. The interplay between the musicians creates a dynamic and energetic sound that propels the album forward and adds to its overall impact.
Ted Nugent was in love with the components of the album, as he said: "The lyrics, the melodies, the soulfulness, the virtuosity of the playing…it was one of the most complete musical experiences ever. Ever!"
#2. Van Halen – Van Halen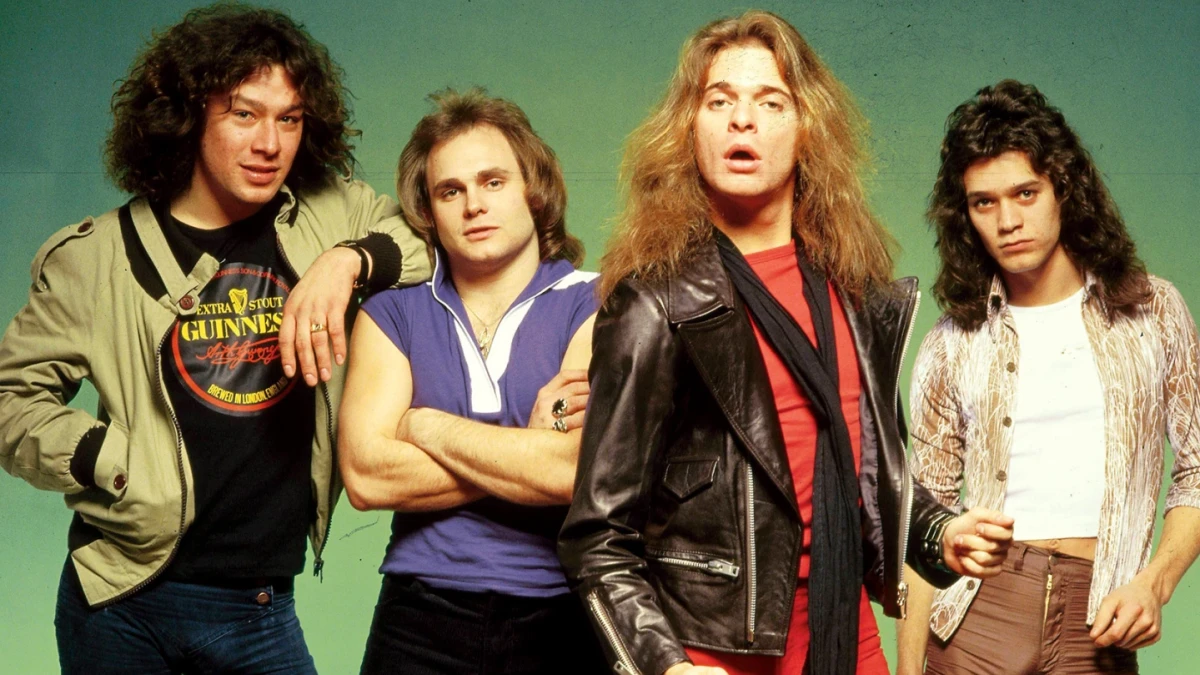 Van Halen's self-titled debut album, Van Halen, released in 1978, burst onto the music scene with a thunderous roar, introducing a new era of hard rock and forever changing the landscape of popular music. The album featured infectious rockers like Jamie's Cryin' and Feel Your Love Tonight, which highlight the band's ability to craft catchy, radio-friendly songs without sacrificing their hard-hitting sound.
Upon its release, Van Halen was met with critical acclaim and commercial success, reaching number 19 on the Billboard 200 chart and ultimately going on to sell over ten million copies in the United States alone. The album's impact extended far beyond its chart success, as it revitalized the hard rock genre and influenced a new generation of musicians with its audacious guitar playing, infectious melodies, and high-octane performances.
Ted Nugent touched on the spirit that he band had during the creating process: "Here I go back to that word again: spirit. Great garage bands have always had spirit. But when you have the unquestionable musical genius of Eddie Van Halen, Michael Anthony and Alex Van Halen, along with an outlandish frontman like David Lee Roth, it's a moment in time that will never happen again. They just nailed it!"
Also, Ted Nugent praised Eddie Van Halen during his online appearance in May 2022. He had huge admiration for Eddie Van Halen.
"Eddie Van Halen had an unbelievable organic sense of rhythm in his delivery of not just exciting lead guitar parts but his grind of a grooving rhythm as a white kid.
"He really defied the history of who can groove like that. 'Cause I come from the world of The Funk Brothers of Motown, so I know what the gods of groove look and sound like. And Eddie Van Halen, the times I jammed with him and just listening to the records, you can tell he had an unbelievable, uncanny Superman sense of rhythm beyond just his outrageous athleticism on the guitar neck."
#1. The Rolling Stones – The Rolling Stones, Now!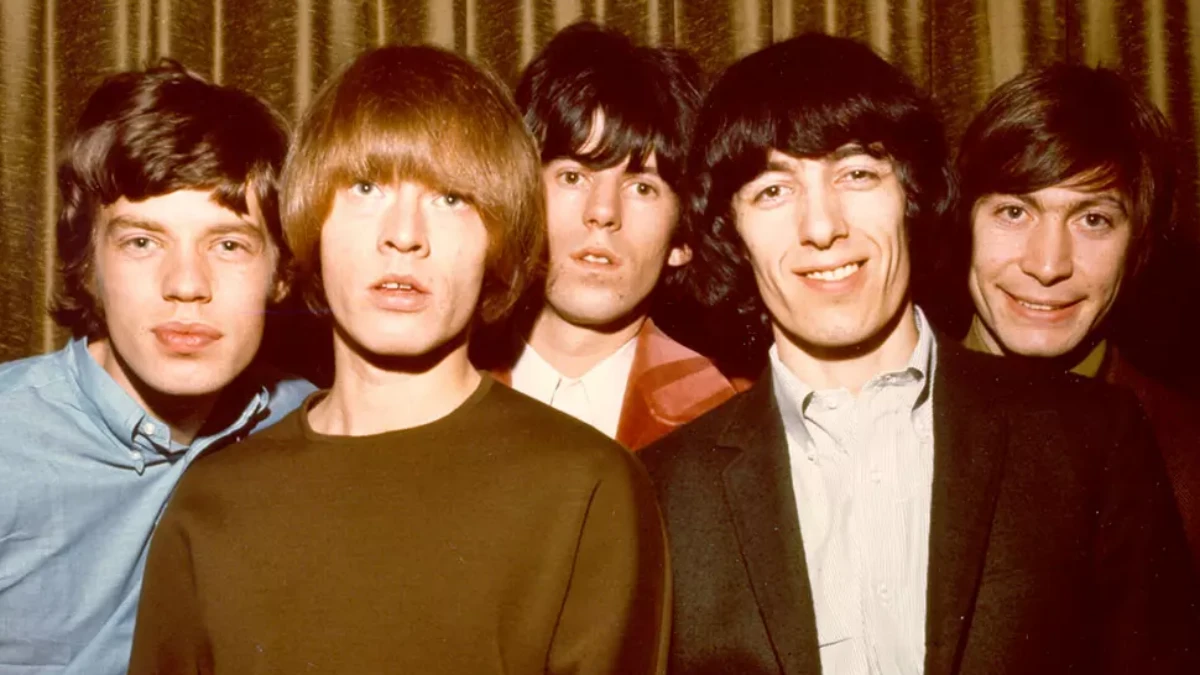 Ted Nugent named another The Rolling Stones album on the list of his favorite albums. The album The Rolling Stones, Now! was released in 1965 and represented a pivotal moment in the band's career, capturing their evolution and growth as artists while solidifying their status as one of the most influential rock bands of all time.
Moreover, The Rolling Stones, Now! featured a collection of both original compositions and carefully selected cover songs that demonstrate the band's versatility and musical range. The album kicks off with the infectious hit single Everybody Needs Somebody to Love, a rollicking R&B number that showcases Mick Jagger's dynamic vocals and the band's tight musical chemistry. This track sets the tone for the album, hinting at the bluesy and soulful journey that awaits the listener.
Also, original compositions on the album, such as the hard-hitting Heart of Stone and the introspective What a Shame, demonstrate The Rolling Stones' growth as songwriters. These tracks showcase their ability to craft memorable melodies, introspective lyrics, and catchy hooks, firmly establishing their own musical identity while expanding the boundaries of rock 'n' roll.
To explain why he picked the album as one of his favorites, Nugent said: "Another great one from the Stones. This one featured remakes of some classic American blues tunes, but what's so fantastic about it is how the band had hit a stride in the irreverent, sassy, primal scream department."
Ted Nugent's Favorite Albums:
The Rolling Stones – The Rolling Stones, Now!
Jimi Hendrix Experience – Are You Experienced
Little Richard – Little Richard
The Beatles – Sgt Pepper's Lonely Hearts Club Band
The Rolling Stones – England's Newest Hit Makers
The Beatles – Revolver
James Brown – Live At The Apollo
Ted Nugent – Ted Nugent
ZZ Top – Rio Grande Mud
Van Halen – Van Halen