Robert Trujillo On Ozzy Osbourne: "He's Been An Important Part Of My Life"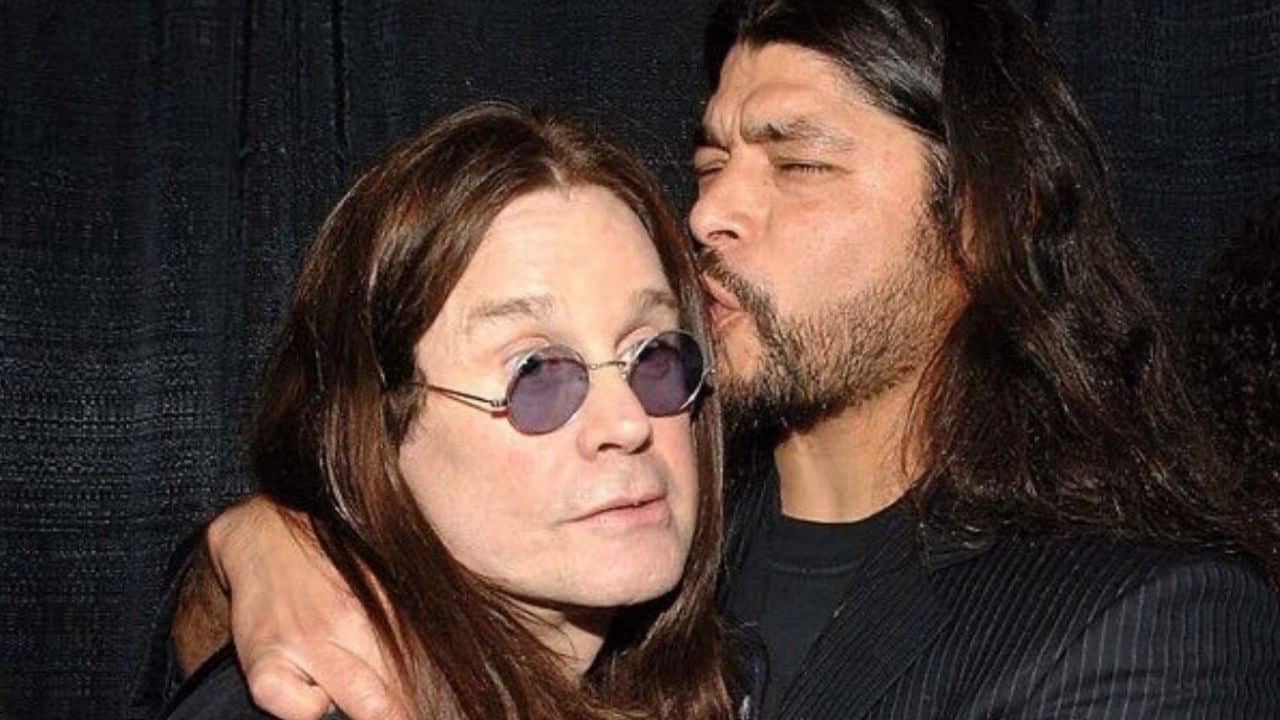 Metallica bassist Robert Trujillo talked about what Ozzy Osbourne means to him and his career, admitting that the musician has been an important part of his life, as well as Metallica.
Born in the late 1964 in Santa Monica, Robert Trujillo officially started playing intrumental back in 1978. While his first interest in music came during his childhood, Trujillo grew up watching Jaco Pastorious, as he confirmed that he was his childhood hero. Trujillo, who had carefully followed Jaco's style, playing style, and uninterpretable skill since he first picked up his instrument, had learned a lot from the jazz bass player in his early years.
During the late 1980s, his hard work paid off, and the musician joined the crossover thrash band Suicidal Tendencies as a bass member. After a 6-year successful completion, Trujillo left the band in 1995. Years later, he joined Ozzy Osbourne and contributed to the musician's five albums in total. His style and performance gave Ozzy a different momentum, so his friendship with Ozzy Osbourne has always gone forward; as Ozzy said that Robert's always been a great friend of his.
On Friday, September 9, 2022, Ozzy Osbourne released his most recent and thirteenth solo studio album, Patient Number 9, which consisted of 13 songs in total. Robert Trujillo was one of those parts of the album who played an instrumental to make the album heavier. Alongside Trujillo, Ozzy Osbourne worked with big names, such as Tony Iommi, Jeff Beck, Zakk Wylde, and Eric Clapton.
This past Thursday(September 8), Robert Trujillo sat with Revolver to discuss his years with Ozzy Osbourne. At first, Trujillo mentioned how Ozzy Osbourne was important to him. He claimed that he couldn't have been where he is if Suicidal Tendencies and Ozzy Osbourne didn't exist.
"Ozzy's been an important part of my life," Robert says. "I mean, it's safe to say, [if it wasn't for] Suicidal Tendencies and Ozzy Osbourne, I would've never got the opportunity to be in Metallica. You know what I mean? Ozzy's been a really important human being in my life and I'm grateful for him."
Robert Trujillo Recalls When He First Discovered Ozzy Osbourne
Elsewhere in the interview, Robert Trujillo also recalled the time he first discovered Ozzy Osbourne himself and his music. Saying that he was a young man when he first met with Ozzy's music, Trujillo added that his friend's brothers led him to see The Prince of Darkness because they were die-hard Black Sabbath fans. He also revealed a rarely-known story about listening to Osbourne at that time.
"Back in the day when I was in elementary school, all of my best friends back then — who would've been anywhere from 10 to 12 — their older brothers were die-hard Sabbath fans," Trujillo continues. "And we were introduced to Sabbath in a very theatrical way … meaning that our friends' older brothers would have candles and lava lamps and they would play the first Black Sabbath album.
"What my friends and I would do, we would sometimes sneak in their room and listen on their turntable and, you know, light up the lava lamp. [Laughs] We would scare the shit out of ourselves by listening to tracks while staring at the album cover trying to figure out what these guys were all about … We're just like, 'Oh my God, that's so scary.'
"So that was my first introduction. Then I started playing in a backyard party band on the Westside of L.A. called Oblivion, and we actually covered 'War Pigs' and 'Iron Man.' We also covered 'Crazy Train,' as well. And maybe a little bit of 'Sweet Leaf.'
"So that was my playing introduction to him, and I must have been about 16 at that time."
Back this past December, Robert Trujillo appeared on MMA Junkie to talk about surreal Ozzy Osbourne moments. He admitted in the interview that whenever Ozzy approached him, he could have understood that he was going to do something to him.
"For instance, I can remember my proud moment with Ozzy Osbourne – because I toured and played with Ozzy for a while. And I remember it was Las Vegas, we had just played an amazing show, and I remember specifically, it think it was the song 'Sweet Leaf.' And he and I started doing this dance together what ended up becoming the 'crab walk.' He would do all kinds of weird stuff – he'd pull your hair, scratch you, try to bite you, something weird. I was warned about this, and he would do that."
"So he comes over to me, and then I'm like, 'OK.' And I start kind of going lower and lower and lower, almost like a sumo wrestler. And all of a sudden I am like a foot from the ground. And guess what? He's a foot from the ground too! And he's like, 'I got you!' So that was surreal for me.
"Here's a guy that I grew up listening to – obviously, with Black Sabbath, and then his solo material, and playing Ozzy's music in backyard parties back when I was 16 years old – and now here I am, doing a crowd walk with this guy, on stage, in front of 18,000 people, in a sold-out arena," he reveals.
"It was mind-blowing."