IRON MAIDEN Guitarist Says The Band's Mascot EDDIE Scared Him At First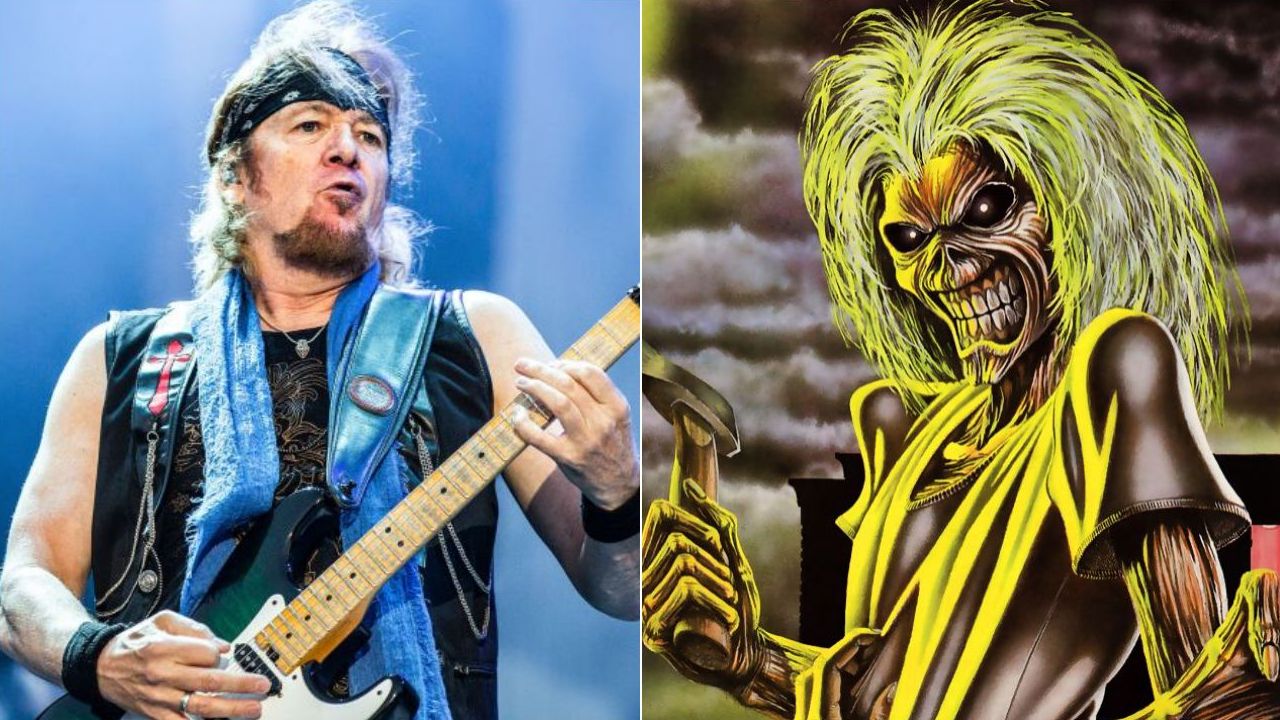 In a new interview with My Global Mind, the 63-year-old guitarist Adrian Smith, known for his great works with the heavy metal band Iron Maiden, discussed the band's legendary mascot Eddie and revealed his first reaction to him.
As many of you guys, who love Iron Maiden, realize that Eddie in the cover image of the band's all albums. Eddie, who looked in different ways on each album, has a confident and angry facial expression.
Recently, when the interviewer asked, "Over the course of 40 years in Maiden, do you have a favorite image of your mascot Eddie?", Iron Maiden remembered his first days with Eddie. He said:
"In the early days, the images of Eddie with all the bloody axes made me feel a little uncomfortable as I thought it was a bit violent.
"As we get older, the imagery is slightly more subtle, like with the [2000's] 'Brave New World' album cover. It's broader, and you can still use the Eddie imagery in a subtle way. I'm big into subtlety."
The talented guitarist of Iron Maiden, Adrian Smith, is currently promoting a new book called, "Monsters of River and Rock: My Life as Iron Maiden's Compulsive Angler."