The Top 5 Guitarists That David Gilmour Named His Favorites Ever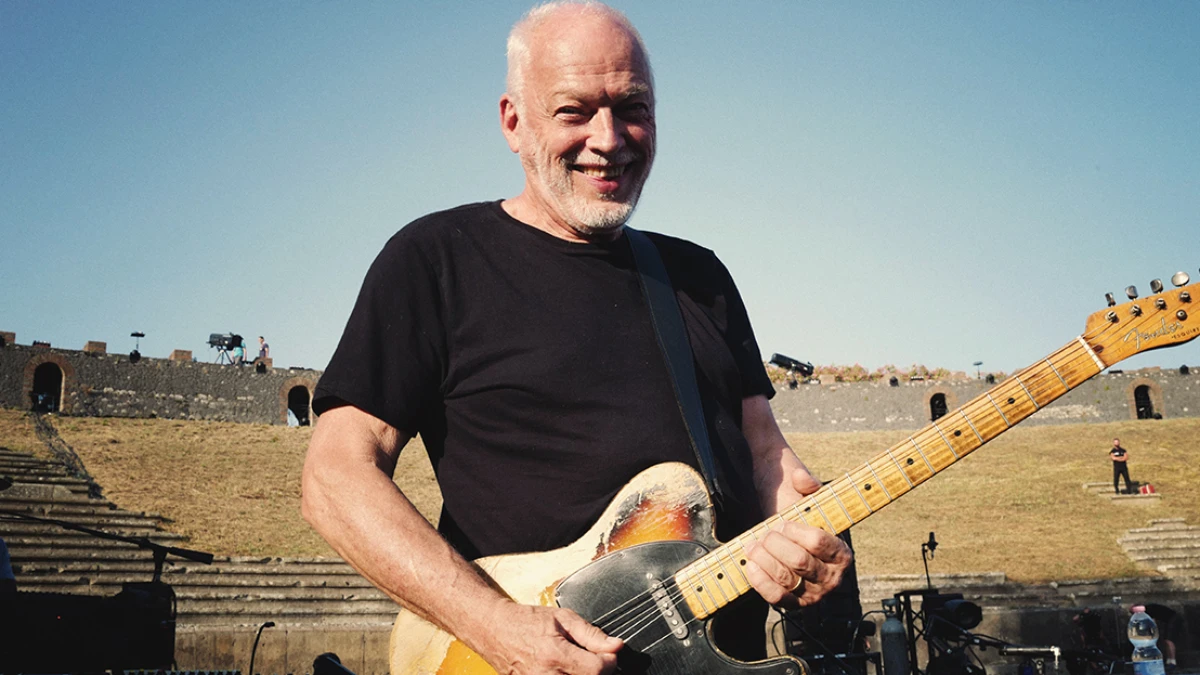 David Gilmour is a name that evokes a sense of reverence among music lovers worldwide. A man whose guitar-playing abilities have been described as otherworldly, his music has touched millions of hearts. From his beginnings with Pink Floyd to his solo projects, Gilmour has proven to be a true musical genius. In this article, we will learn about the guitarists that David Gilmour named his favorites of all time and what he learned from his inspirations.
Gilmour's career began with Pink Floyd in the late 1960s. He joined the band as a replacement for Syd Barrett, and quickly made his mark with his guitar skills and songwriting abilities. The band's iconic album Dark Side of the Moon, released in 1973, was a turning point in Gilmour's career, as it catapulted him and the band to international fame. The album's success was followed by a string of hit albums, including Wish You Were Here, Animals, and The Wall.
Despite the enormous success with Pink Floyd, Gilmour also pursued a successful solo career, releasing several albums throughout the 1980s and 1990s. His solo projects showcased his versatility as a musician, with songs ranging from bluesy ballads to psychedelic rock. His album On An Island released in 2006, was hailed as a masterpiece by both critics and fans, and cemented his place as one of the greatest guitarists of all time.
David Gilmour's career has been full of successes, including induction into the Rock and Roll Hall of Fame with Pink Floyd in 1996. He has also been honored with numerous awards for his contribution to the music industry, including a Grammy Award for Best Rock Instrumental Performance in 1994. His influence on the music industry has been enormous, with many aspiring musicians citing him as a major inspiration.
However, let's name the guitarists that David Gilmour picked as his favorites of all time.
The 5 Guitarists David Gilmour Listed As His Favorites Of All Time
In 2017, David Gilmour told Uncut that he copied his favorite guitarists playing styles in his early years. At the time, he was voted the greatest Fender guitar player ever, leading his heroes, such as Jimi Hendrix and Eric Clapton.
"When you start out, you copy," David Gilmour says about his favorite guitar players. "Trying to be too original when you're too young is possibly not the best thing. But I learned copying … Jeff Beck, Eric Clapton, Jimi Hendrix. All sorts of people."
So, it is time to see the complete list of David Gilmour's favorite guitarists.
#5. Lead Belly
Lead Belly was a legendary blues and folk musician who defied the odds and rose to become one of the most celebrated musicians of his time. His unique playing style and powerful vocals made him an icon of American music, and his influence can still be heard in the music of artists today.
The late guitarist's career began in the early 20th century. The guitarist quickly became a staple of the blues and folk music scene. Despite facing racial discrimination and poverty, he persisted in his musical pursuits. Moreover, his talent eventually caught the attention of folklorists and musicologists. In 1935, he was invited to perform at the Library of Congress, where he recorded over 300 songs, many of which had never been documented before.
One of Lead Belly's biggest successes was his influence on the folk music revival of the 1950s and 1960s. His music was rediscovered by a new generation of musicians, including Bob Dylan and Joan Baez, and of course, David Gilmour. His songs, such as Goodnight, Irene, The Midnight Special, and Where Did You Sleep Last Night, became anthems of the era.
In 2006, Gilmour recalled hearing Lead Belly for the first time in his life. He praised the musician's work on Rock Island Line.
"I loved him when I was very young, loved his 12-string guitar playing," Gilmour said. "I always enjoyed the 12-string. His story, he was in prison, he got released from prison on a [attempted] murder charge because he was such a great singer.
"But for me, 'Rock Island Line' was one of the first things I've learned. Also is one of the things that you can you can actually learn one chord, get your fingers on that guitar in one position and not move from there, you can do the whole song and sing this old song to yourself. So it's a great thing, part of my childhood."
#4. Jeff Beck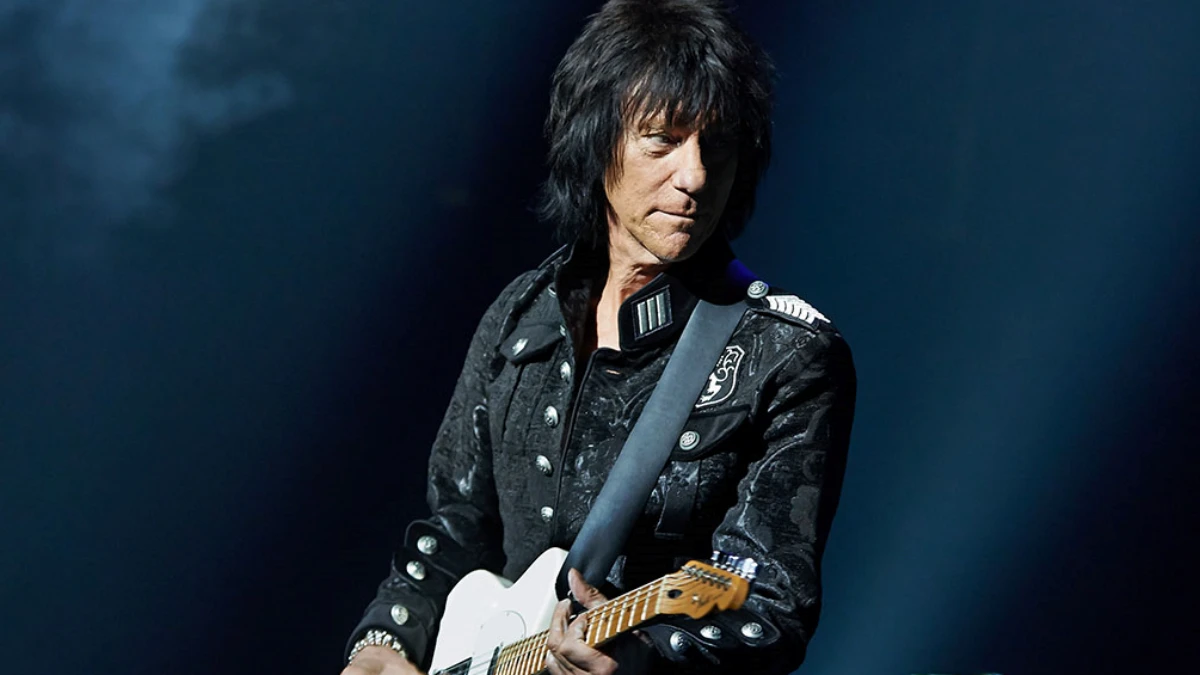 Jeff Beck was the one who was named an inspiration by David Gilmour. The late guitarist was known for his tenure with the rock band The Yardbirds. He then fronted the Jeff Beck Group and earned wide critical praise. His virtuosity on the instrument has earned him a place in the pantheon of rock guitar greats, and his innovative playing style has inspired countless musicians over the course of his career.
One of Beck's biggest successes was his solo career, which began in the early 1970s. His albums, such as Blow by Blow and Wired, were groundbreaking works that showcased his incredible guitar skills and his ability to experiment with different styles of music. He also collaborated with other legendary musicians, such as Stevie Wonder and Mick Jagger, and was inducted into the Rock and Roll Hall of Fame twice, both as a member of The Yardbirds and as a solo artist.
After Jeff Beck passed away, Gilmour shared the following words to pay tribute to him: "I am devastated to hear the news of the death of my friend and hero Jeff Beck, whose music has thrilled and inspired me and countless others for so many years. Polly's and my thoughts go out to his lovely wife Sandra. He will be forever in our hearts."
Furthermore, in 2018, Gilmour said that Jeff Beck was a maverick.
"He is a maverick," Gilmour comments. "A maverick guitar player who doesn't like to repeat himself. Who takes big risks all the time and has done all the way throughout his career."
#3. Pete Seeger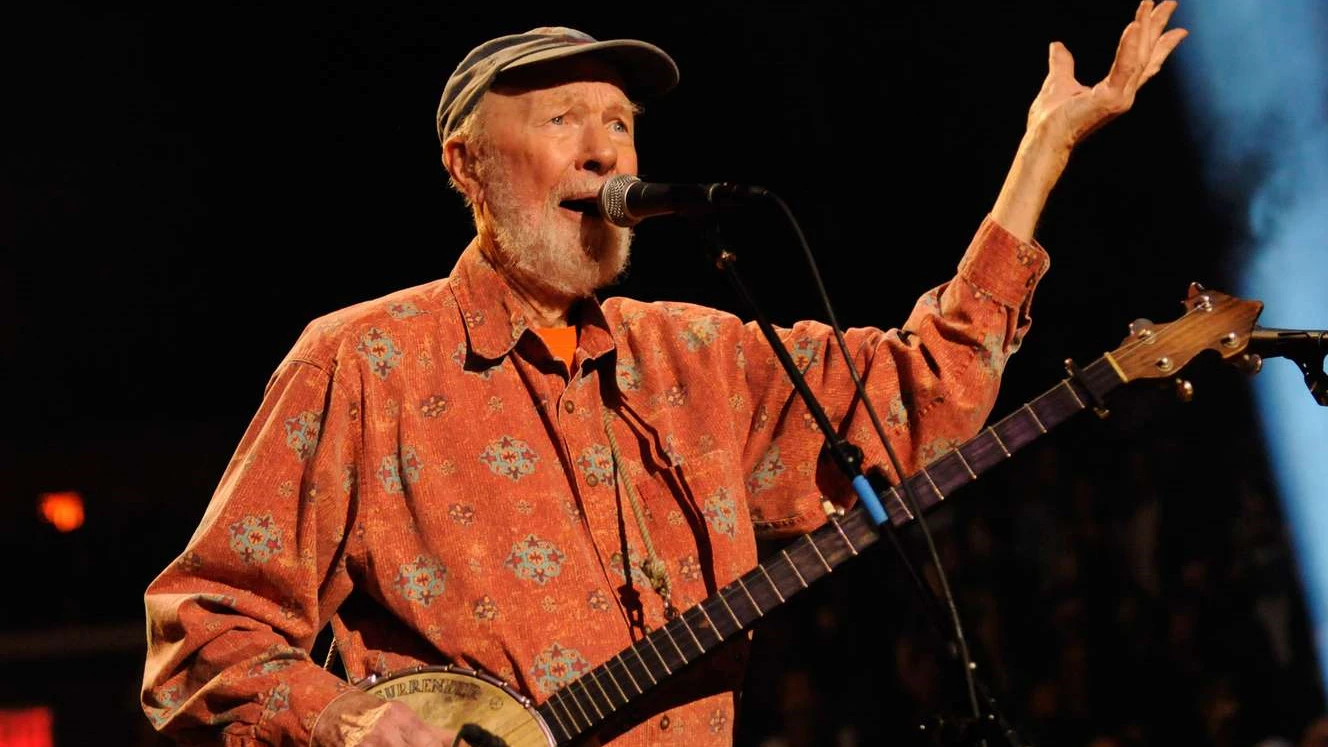 Pete Seeger was a legendary folk musician who used his music to inspire change and promote social justice. His playing style was characterized by his use of the banjo, a traditional folk instrument that he helped to popularize. He also used his music as a tool for activism, often performing at protests and rallies in support of the causes such as civil rights and environmentalism.
Seeger's career began in the 1940s when he joined the Almanac Singers, a group of musicians who used their music to promote left-wing politics and social justice. He later formed The Weavers, one of the most popular folk groups of the 1950s. The group's hits, such as Goodnight, Irene and On Top of Old Smokey, helped to popularize folk music and bring it into the mainstream.
Seeger's impact on American music and culture cannot be overstated. His music inspired countless people to take action in support of the causes they believed in, and his message of social justice continues to resonate with people today. He was inducted into the Rock and Roll Hall of Fame in 1996, and his legacy as a folk legend and activist will continue to inspire generations to come.
In 2015, David Gilmour said about one of his favorite guitarists, Pete Seeger, that he learned a lot from him: "Pete Seeger was a pivotal moment when I was young. I learnt guitar from him."
#2. Eric Clapton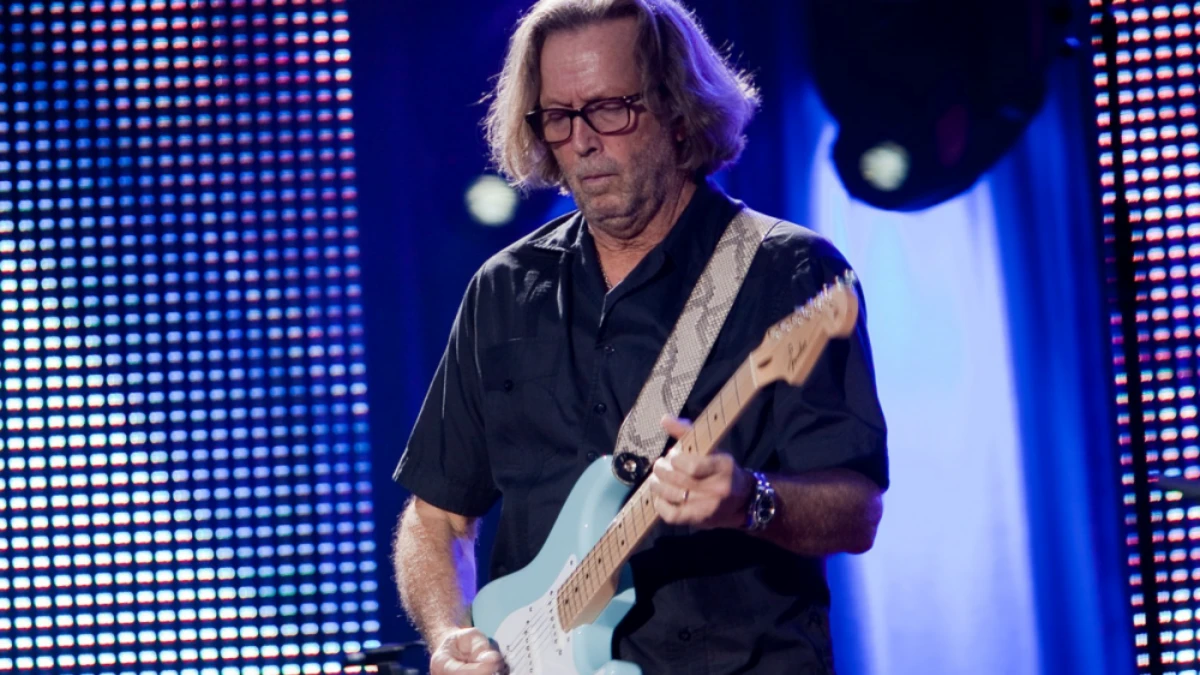 Eric Clapton was one of those guitarists David Gilmour named one of his favorites ever. He is considered one of the most iconic guitar players of all time. With his unique playing style and soulful sound, he has captivated audiences for decades and influenced countless musicians around the world. From his early days with The Yardbirds and Cream to his solo career, Clapton's impact on the world of music cannot be overstated.
Clapton's playing style is often described as smooth and expressive, with an emphasis on melody and phrasing. He often uses the blues scale and incorporates bending, vibrato, and sustain to create a powerful and emotional sound. The guitarist is also known for his powerful solos, which often convey a sense of passion and intensity.
One of the classical songs Eric Clapton brought was Tears in Heaven. The song was written after the tragic death of Clapton's young son. It was a powerful example of Clapton's ability to channel his emotions through his music. Moreover, he also released Cocaine, a high-energy rock song that features Clapton's signature guitar playing and catchy lyrics. It has become one of his most popular songs and a staple of classic rock radio.
As he said in his interview with Uncut, Eric Clapton was one of those guitarists that he copied.
#1. Jimi Hendrix
David Gilmour also named Jimi Hendrix one of his favorite guitarists of all time. Hendrix is widely regarded as one of the greatest guitar players of all time because of his ability to create a sound that was both raw and expressive, with a mix of blues, rock, and psychedelic influences. His solos were characterized by their improvisational nature and ability to convey a sense of emotion and feeling.
Hendrix was a master of improvisation, able to create complex and emotive solos on the spot. He had an innate ability to connect with his instrument, coaxing sounds out of it that no one else could. His playing was marked by its rawness and intensity, and he used effects and techniques in ways that had never been heard before.
In 2006, Gilmour also praised his influence Jimi Hendrix. He looked back on the mid 1960s and recalled seeing the guitarist for the first time.
"Jimi Hendrix, fantastic," Gilmour described Hendrix. "I went to a club in south Kensington in 1966, and this kid got on stage with Brian Auger and the Trinity and [started to play] the guitar with the other way around [upside down] and started playing. Myself and the whole place was with their jaws hanging open."
David Gilmour Favorite Guitarists:
Jimi Hendrix
Eric Clapton
Pete Seeger
Lead Belly
Jeff Beck