The Top 5 Albums That Mick Mars Named His Favorites Of All Time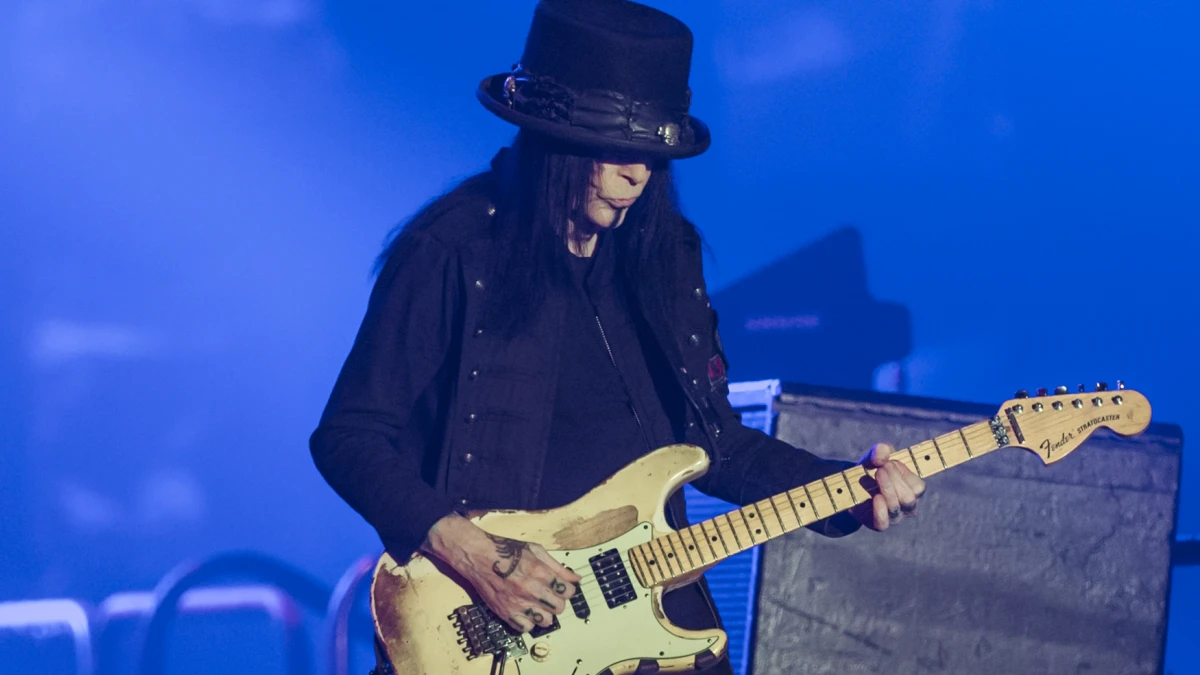 Mick Mars, the renowned guitarist of the iconic heavy metal band Mötley Crüe, has captivated audiences for decades with his electrifying riffs and unparalleled passion for music. As a rock legend, he has influenced countless musicians and fans around the world. Throughout his career, Mars has been an avid music enthusiast, drawing inspiration from various genres and artists. In this article, we explore the albums Mick Mars named his favorites, delving into the music that shaped his artistic vision and fueled his creative fire.
As the lead guitarist for Mötley Crüe, Mars played a crucial role in shaping the band's sound and image. His unique blend of heavy riffs, bluesy solos, and technical mastery set the stage for the band's explosive success, inspiring a generation of rock and metal musicians to follow in his footsteps.
Furthermore, Mick Mars' playing style is characterized by his use of unorthodox techniques and unconventional chord progressions. He often employs alternate tunings and unique scales to create a familiar and innovative sound. His solos are known for their technical complexity, combining lightning-fast runs with soulful bends and vibrato.
However, it is time to learn the albums that Mick Mars named his favorites of all time.
The 5 Albums That Mick Mars Picked As His Favorites Ever
Throughout his career, Mick Mars followed his inspirations' footsteps to improve his sound. In 2022, he appeared on Louder Sound to reveal the albums that defined his musical career. From Led Zeppelin to Jimi Hendrix, Mick Mars named his favorite albums from rock legends. So, let's learn the albums that Mick Mars named his favorites of all time.
#5. Jeff Beck – Truth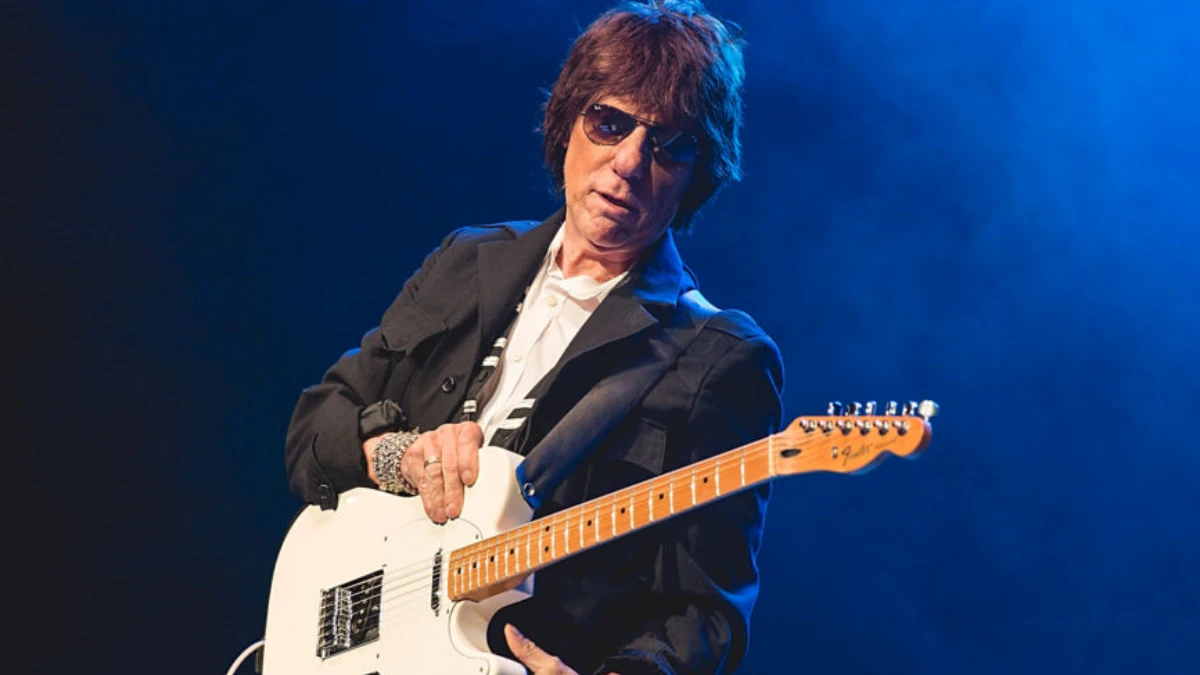 Jeff Beck's Truth was one of those albums Mick Mars named his favorite. Released in 1968, it was a departure from the more pop-oriented sound of Jeff Beck's previous band, The Yardbirds. Instead, the album showcased Beck's virtuosic guitar playing and experimental approach to music, incorporating elements of blues, jazz, and even classical music into its sound.
The album's opening track, Shapes of Things, is a powerful statement of intent, with Beck's searing guitar riffs and Rod Stewart's soulful vocals combining to create a truly electrifying sound. Other standout tracks include Beck's Bolero, a haunting instrumental that features contributions from Jimmy Page and John Paul Jones of Led Zeppelin, and I Ain't Superstitious, a bluesy number that showcases Beck's virtuosity on the guitar.
Speaking about Jeff Beck's Truth album, Mick Mars admitted the album was a great one.
"I really like 'Truth,'" Mars says. "I know him and a certain other person [Rod Stewart] in the band didn't get along too well. But 'Truth' was a great album."
Also, Mick Mars praised Jeff Beck's playing back in 2005. At the time, he said Beck was playing from his heart and soul.
"He picks out something that's completely different," Mars reveals. "You say, 'How does he think of those notes?' He doesn't play extremely fast with all the typical scales. He plays really from his heart and soul."
#4. Led Zeppelin – Led Zeppelin II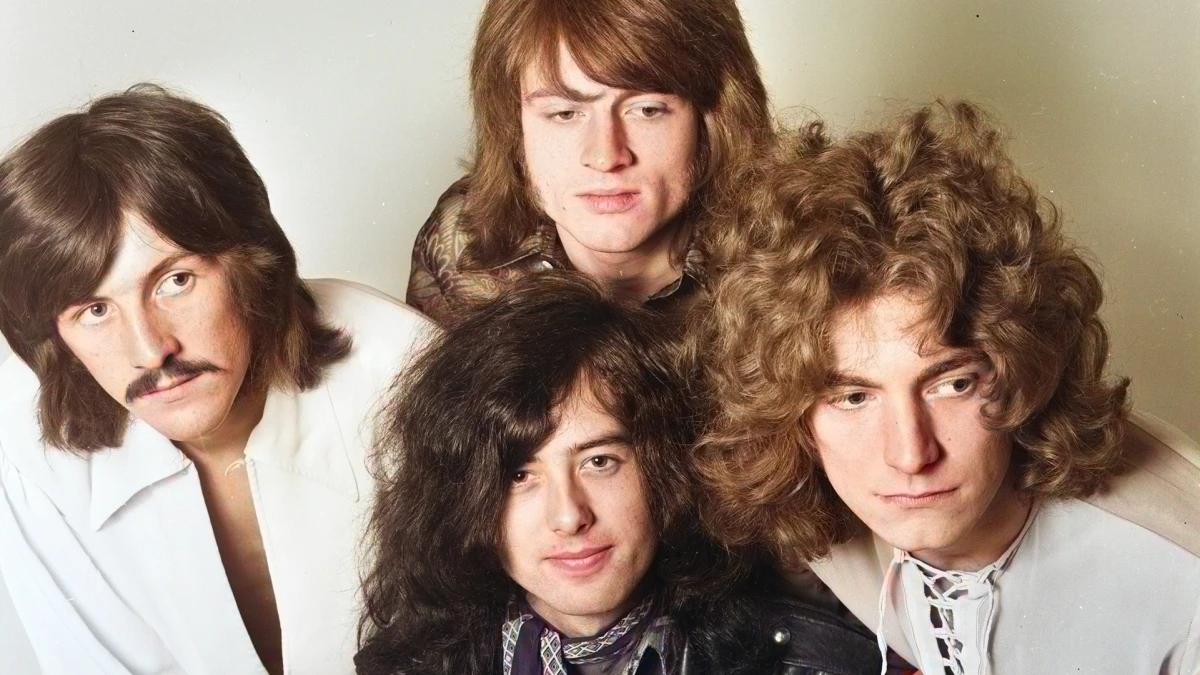 When Led Zeppelin released their second album, Led Zeppelin II, in 1969, it was clear that the band was poised to become one of the biggest and most influential forces in rock and roll. The album showcased the band's unparalleled musicianship and ability to fuse a wide range of musical influences into a sound that was truly their own. From the opening riff of Whole Lotta Love to the haunting acoustic ballad Ramble On, Led Zeppelin II is a masterpiece of hard rock music.
The album's sound is unique and powerful, with Jimmy Page's iconic guitar riffs and Robert Plant's soaring vocals driving the songs forward. But what sets Led Zeppelin II apart is how the band incorporated various musical styles and influences into their music. The bluesy The Lemon Song features a memorable bass line borrowed from Howlin' Wolf's Killing Floor, while Thank You showcases the band's softer, more melodic side.
During the interview, Mick Mars explained why he loved Led Zeppelin's second album. He also touched on Jimmy Page's influence on his playing.
"I like Jimmy Page quite a bit, learning from him in particular about tone," Mick said. "He'd play with different tones and mess with stuff and do things that were just like, 'Huh? OK!' Pagey was amazing with all he did – experimenting and playing guitar with violin bows.
"People nowadays that try the violin bow on a guitar and it doesn't work. I think they forgot the rosin or something. I like Led Zeppelin II. Yeah, I like the band a lot."
#3. Jimi Hendrix – Axis: Bold as Love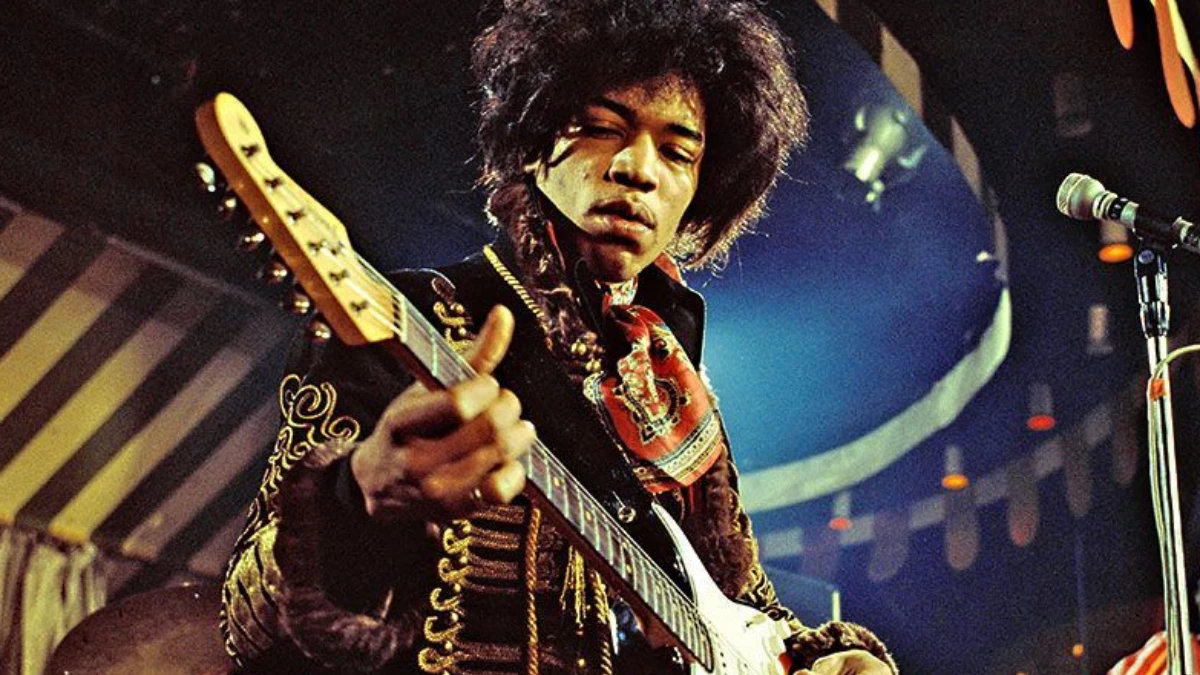 Mick Mars also picked Axis: Bold As Love by Jimi Hendrix as one of his favorite albums of all time. In 1967, Jimi Hendrix changed the face of rock music with the release of his second album, Axis: Bold as Love. The album was a departure from Hendrix's debut, "Are You Experienced," with its focus on psychedelic experimentation and a more diverse range of musical styles. It was a sonic masterpiece, a kaleidoscopic journey that showcased Hendrix's unparalleled musicianship and ability to create his own sound truly.
One of the most notable aspects of Axis: Bold as Love is the way it incorporates elements of jazz, funk, and even Indian classical music into its sound. Tracks like Up From the Skies and Little Wing feature Hendrix's softer, more melodic side, while If 6 Was 9 and Spanish Castle Magic are explosive showcases of his guitar playing prowess.
Focusing on its achievements, the album was a critical success, with many music critics hailing it as a masterpiece. It also helped establish Jimi Hendrix as one of the most important and innovative musicians of his time, paving the way for a new era of psychedelic rock.
However, when Mick Mars explained why he picked the album, the guitarist admitted Hendrix developed his sound compared to his first album.
"Hearing his stuff on 'Axis' was him going to another level of his talent," Mars says. "His playing and writing was getting better. By the time they reached 'Electric Ladyland,' with all that jamming and craziness that was going on, it was way over the top."
#2. Frank Sinatra – Frank Sinatra's Greatest Hits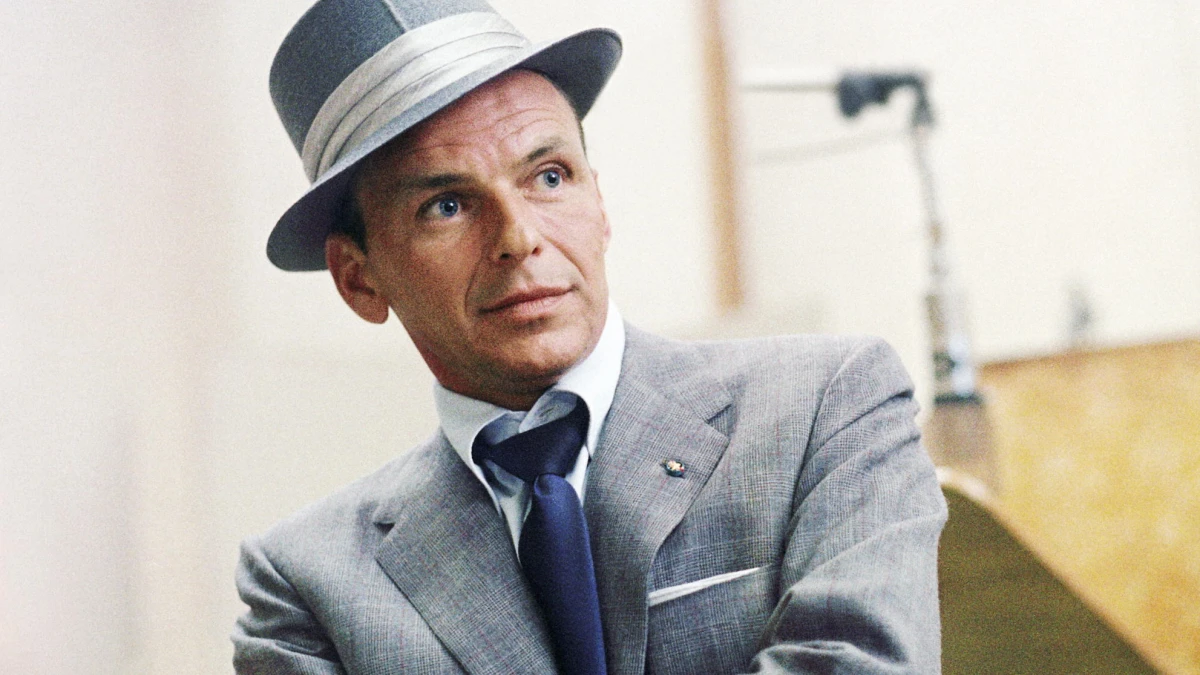 Frank Sinatra's Greatest Hits went on to become one of the best-selling albums of all time, a testament to the enduring popularity of Sinatra's music. It remains a must-listen for anyone interested in the history of popular music, and a tribute to the incomparable talent of one of its greatest stars.
The album features many of Sinatra's most famous tracks, including Strangers in the Night, My Way, and New York, New York. These songs, synonymous with Sinatra's name, showcase his distinctive vocal style, smooth delivery, and impeccable phrasing.
The album's success reflected Sinatra's impact on the music industry. He was a trailblazer, paving the way for future generations of singers with his innovative phrasing approach and ability to bring a unique emotional depth to every song he performed.
Furthermore, the sound of the album is characterized by lush orchestration and rich, full-bodied arrangements. The songs are timeless classics that continue to resonate with audiences today, more than 50 years after the album's initial release.
During his interview with Louder Sound, Mars described Frank Sinatra as weird: "You want to hear something weird? Frank Sinatra! It had 'It Was a Very Good Year' and all that kind of stuff. I'll have to sync it in with Billie Holiday – the way that certain people, whether they're crooners or whether they're singers, when they play or sing behind the beat, just slightly behind it, I go, 'That's really cool.' Because everybody's always ahead of it."
#1. Mike Bloomfield – Various Recordings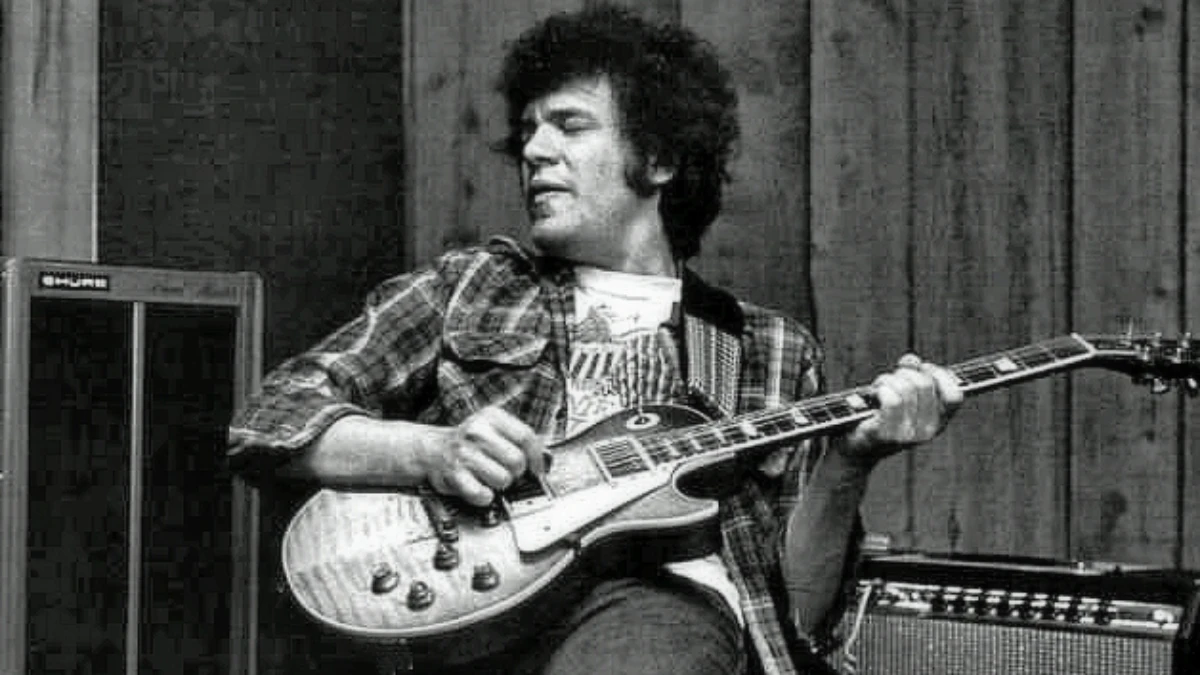 Mick Mars also listed some of Mike Bloomfield's recordings as his favorite albums of all time. Throughout his career, Bloomfield was recognized for his immense talent and contributions to the music world. He played with some of the biggest names in rock and blues, including Bob Dylan, Janis Joplin, and Al Kooper, and he was inducted into the Blues Hall of Fame in 1981.
Bloomfield's breakthrough came in the mid-1960s when he joined the Paul Butterfield Blues Band, one of the most influential blues bands of the era. His searing guitar work on tracks like Born in Chicago and East-West helped redefine the blues' sound and set a new standard for electric blues guitar playing.
Mick Mars has always been open to naming Mike Bloomfield one of his favorites ever. He admitted he learned too much from him when he picked Bloomfield's recordings as his favorites.
"My very first favourite guitarist ever – and he's still one of my favourites," Mars says. "He influenced me so much. He was my first real blues guy, because I was sitting around playing Ventures and stuff like that. But it wasn't until Michael Bloomfield came around that I learned to bend strings."
Mick Mars' Favorite Albums:
Led Zeppelin – Led Zeppelin II
Jeff Beck – Truth
Jimi Hendrix – Axis: Bold as Love
Frank Sinatra – Frank Sinatra's Greatest Hits
Mike Bloomfield – Various Recordings