The Top 10 Guitarists That Kirk Hammett Named His Favorites Ever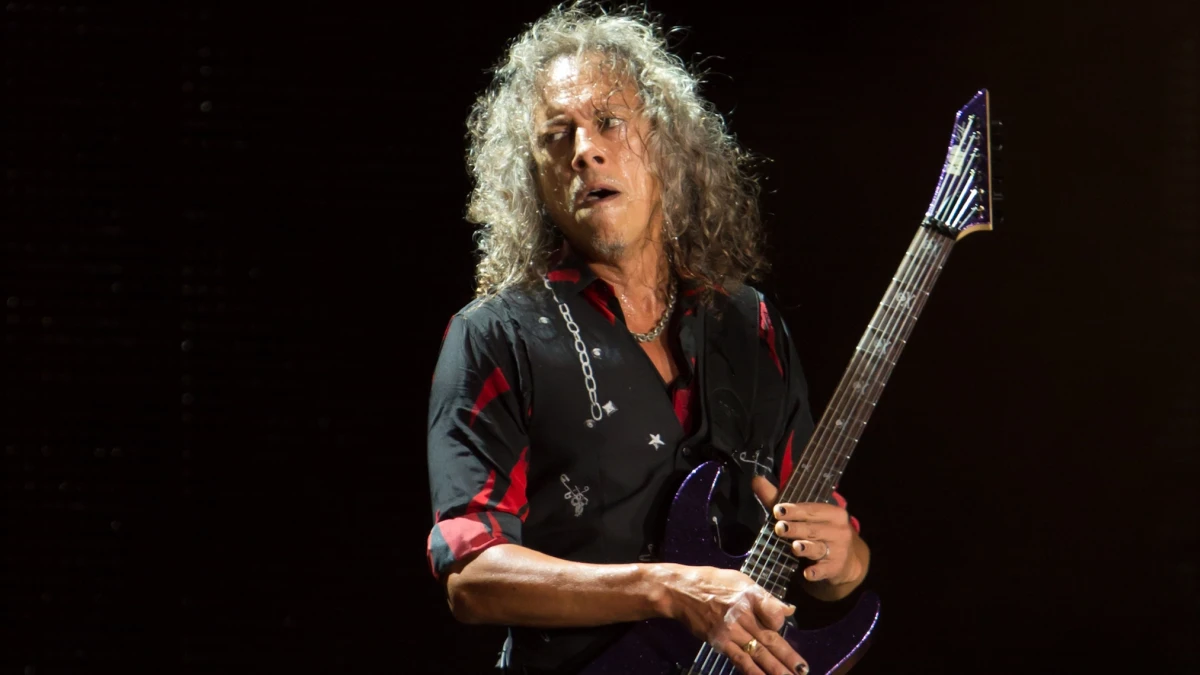 Kirk Hammett has significantly impacted the heavy metal genre, both as a member of Metallica and as a solo artist. His virtuosic playing style, innovative sound, and unique approach to the guitar have inspired countless musicians. With his riffs and contributions to the genre, he has touched fans' hearts around the world. In this article, we will take a look at the guitarists that Kirk Hammett named his favorites of all time and what he learned from his influences.
Kirk Hammett's professional music career began with his joining Exodus in 1979. After four years of playing, he joined Metallica in 1983, just in time to record their breakthrough album, Kill 'Em All. With his playing style and memorable solos, Hammett quickly established himself as one of the most talented and influential guitarists of his generation.
Hammett's use of exotic scales and modalities has set him apart from other guitarists in the heavy metal genre. He has a particular fondness for the harmonic minor and phrygian dominant scales, which give his solos a haunting, almost mystical quality. He has also frequently incorporated chromatic runs and sweep-picking into his playing, showcasing his technical prowess.
However, let's learn the guitarists Kirk Hammett picked as his favorites of all time and what made Kirk Hammett a great musician.
The 10 Guitarists That Kirk Hammett Named His Favorites Ever
Over the years, Kirk Hammett revealed his favorite guitarists in various interviews. As he has been a musician for more than four decades, he witnessed musicians and music of different generations. Since his first picking up the guitar, Hammett learned too much from legendary guitarists, such as Peter Green, his teacher Joe Satriani, and more.
So, it is time to learn about the guitarists that inspired Kirk Hammett.
#10. Adrian Belew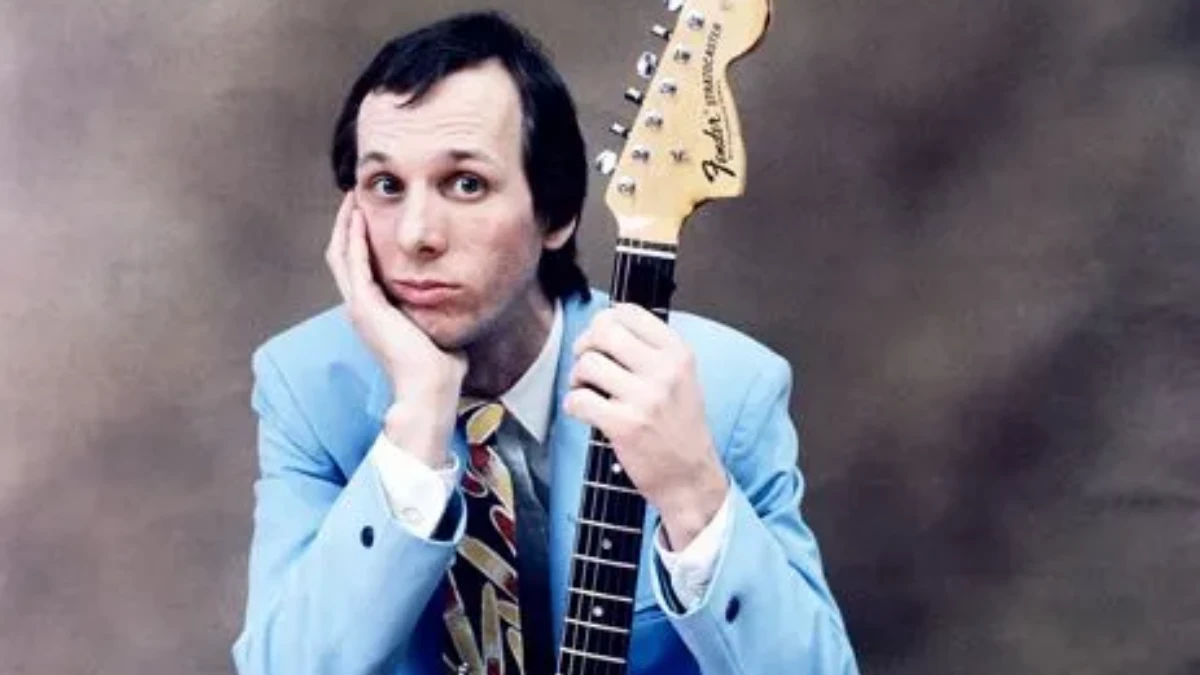 Adrian Belew is a guitarist, singer, and songwriter who has had a significant impact on the music world throughout his long and varied career. He began his career as a session musician in the 1970s, playing with artists like David Bowie, Frank Zappa, and Talking Heads. In the 1980s, he joined the progressive rock band King Crimson and played a key role in the band's creative evolution for several albums.
One of Belew's most notable contributions to music is his use of guitar effects pedals. He was an early adopter of digital signal processing technology, creating a wide range of sounds and textures previously impossible with traditional guitar equipment. This experimentation with effects pedals helped to establish the guitarist as a pioneer of the "sonic painting" approach to guitar playing, where the guitar is used to create atmospheric soundscapes as much as it is used to play traditional guitar parts.
Furthermore, Adrian Belew has also released several solo albums, collaborating with musicians like David Bowie, Paul Simon, and Laurie Anderson along the way. Debuting in 1982 with Lone Rhino, Belew released his eighteenth and latest solo effort in 2020, named Elevator.
However, during his appearance on Guitar World in 2009, Kirk Hammett named Adrian Belew one of those guitarists that impacted his career. The guitarist praised Belew's solo work and guitar sound.
"His approach to sounds, effects and outboard gear is just wonderful," Hammett says. "I also like a lot of chords he uses in his solo work, his stuff with Bowie and, of course, with King Crimson."
#9. Joe Satriani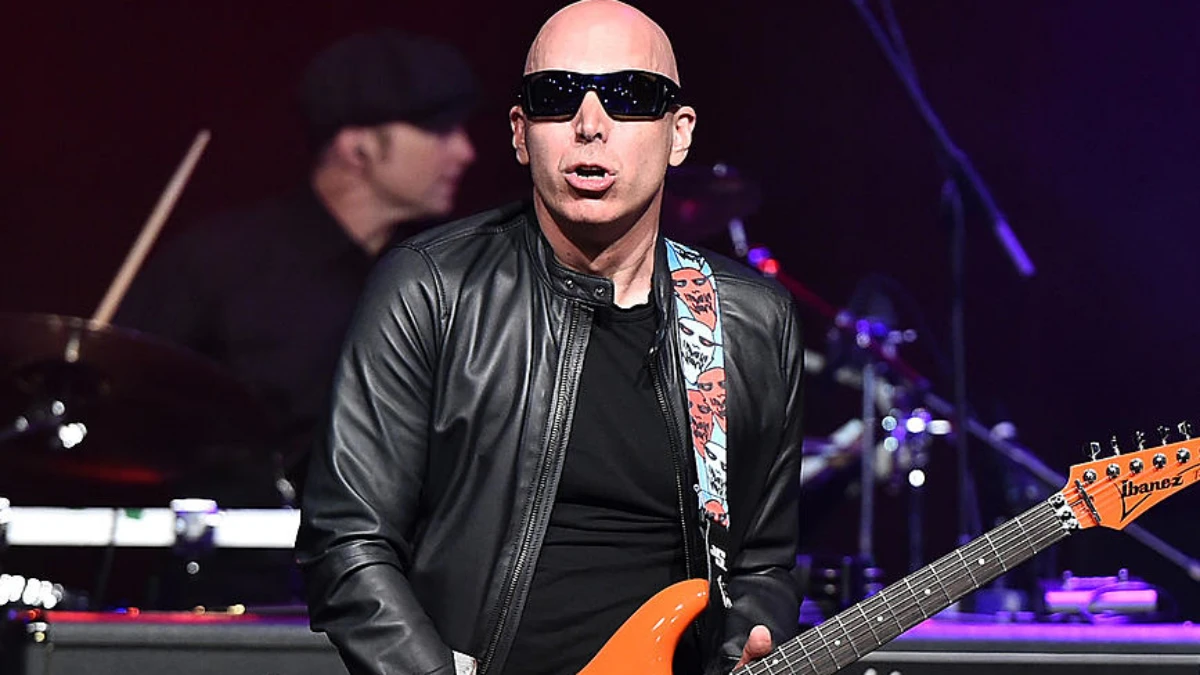 Joe Satriani's playing style is characterized by his use of complex chord progressions, alternate picking, and extensive use of sweep picking and legato techniques. He is also known for his pioneering use of guitar effects pedals, incorporating a wide variety of sounds and textures into his music that was previously unheard of in instrumental rock.
In addition to his impressive solo career, Satriani is known for his guitar instructor work. He has taught some of the most successful guitarists of the past few decades, including Steve Vai and Kirk Hammett of Metallica. Satriani's approach to teaching, which emphasizes technical proficiency and musicality, has profoundly impacted the world of guitar playing.
In July 2022, Kirk Hammett mentioned Joe Satriani's career-changing impact on his musical career. He first explained what he learned from his teacher Satriani. Kirk Hammett then admitted he was grateful to him.
"Joe's influence is just in me," Kirk says. "It's part of my guitar style because he showed me all these different exercises. He showed me modal thinking and music theory, how to get melodies out of certain chords and how to make chords out of certain melodies.
"All that stuff that he taught me way back is still with me to this day. That stuff will always be a part of me, and it'll never ever go away because it's intrinsic in the way I express myself, and I'm so grateful to Joe for giving me those tools."
#8. David Gilmour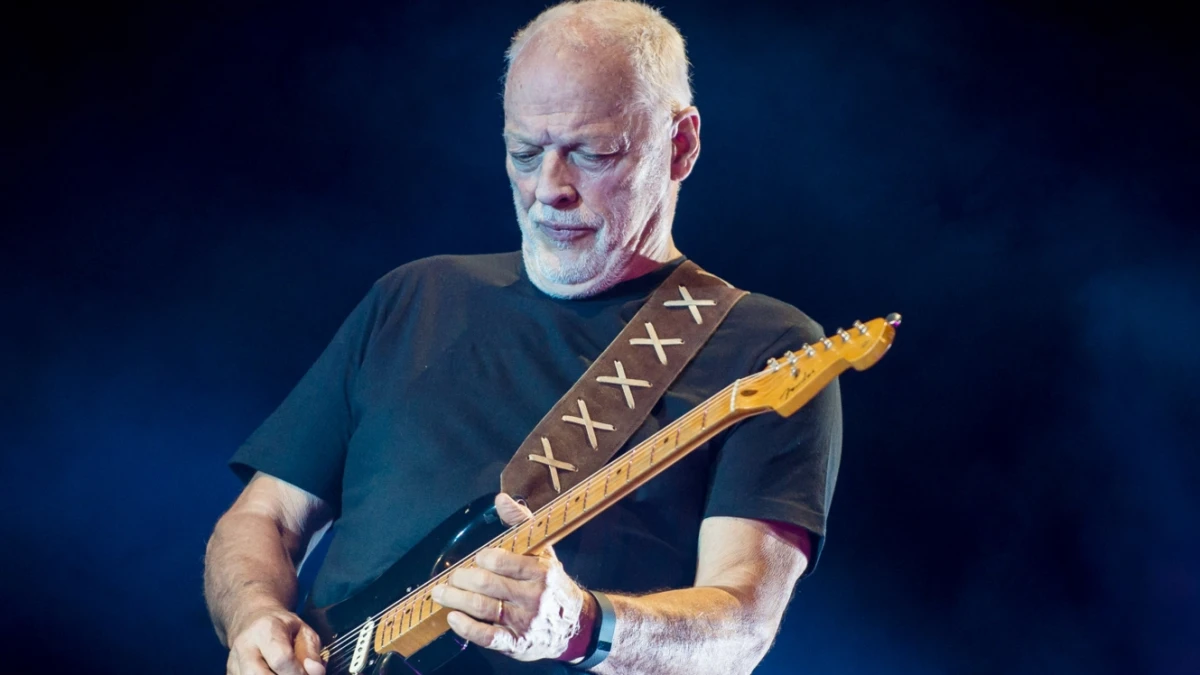 Kirk Hammett also named David Gilmour one of his favorite guitarists during his career. Gilmour's contributions to music are vast and varied. He first rose to prominence as the lead guitarist of the iconic rock band Pink Floyd, where he played a pivotal role in shaping the band's sound and vision. He is also known for his powerful and passionate vocals, and his lyrics, meanwhile, are often introspective and reflective, dealing with themes of love, loss, and the human condition.
As a member of Pink Floyd, Gilmour has helped to define the sound of classic albums such as The Dark Side of the Moon, Wish You Were Here, and Animals. But the guitarist's talents extend far beyond his work with Pink Floyd. As a solo artist, he has released many acclaimed albums, including David Gilmour, On an Island, and Rattle That Lock. These albums showcase Gilmour's versatility as a musician, as he explores various styles and moods, from atmospheric ballads to blistering rockers.
In 2022, Kirk Hammett praised his favorite guitarist David Gilmour. From touching Gilmour's sound to his personality, Hammett described the guitarist as understated.
"David's sound is amazing," Hammett reveals. "I love how understated Gilmour's playing is because it is understated. If anything, I could be more understated, but sometimes I just regurgitate a ton of notes. I can't help it – it's just how I am! But David is very, very understated and that, in itself, is a real, real beauty to behold."
#7. Eric Clapton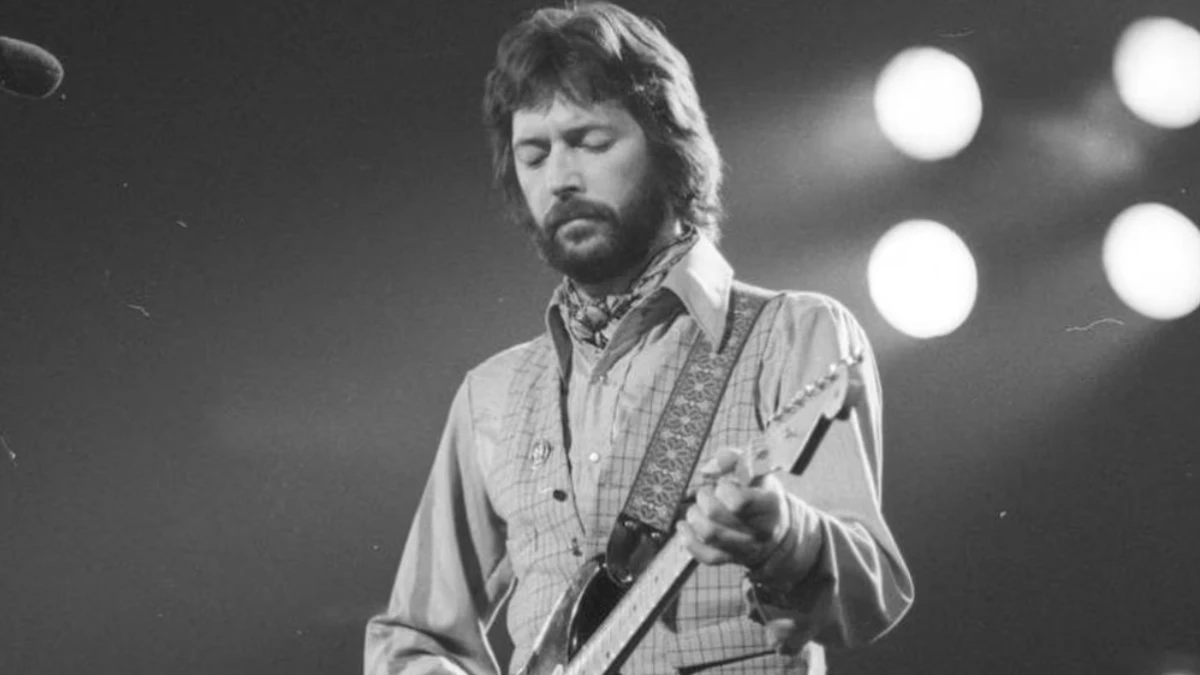 Eric Clapton is a name that is synonymous with the world of guitar playing. With his works from The Yardbirds to Cream and his solo career, Eric Clapton has become one of the most influential and beloved guitarists ever.
As a solo artist, Clapton has released a staggering number of albums, each one showcasing his incredible talent as a musician and songwriter. His debut album, Eric Clapton, was released in 1970, and since then, he has released over 20 solo albums, each one filled with classic songs that have stood the test of time.
Also, Clapton's guitar sound is one of the most recognizable in rock music. He is known for using the Stratocaster guitar, which he has played throughout his career. His playing style is characterized by its fluidity, ability to convey emotion and feeling, and ability to blend different music genres seamlessly. Moreover, the guitarist's ability to adapt his playing style to fit different genres and musical contexts has earned him respect and admiration from fans and fellow musicians alike.
During his appearance on Mike On Much Podcast in 2016, Kirk Hammett named Eric Clapton one of his guitar heroes that influenced him.
#6. Jimmy Page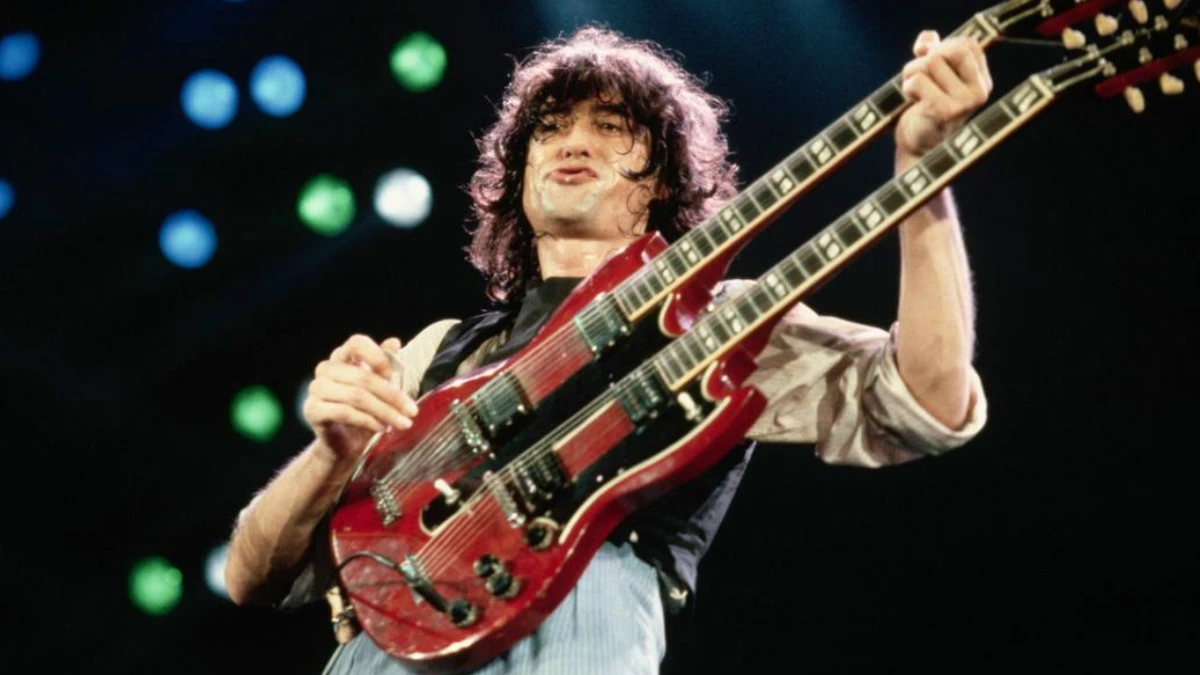 Jimmy Page became a sought-after session musician in London before joining The Yardbirds in 1966 and eventually forming Led Zeppelin in 1968. With Led Zeppelin, Page created a new sound that combined elements of blues, folk, and hard rock. After his work with Zeppelin, the guitarist became known for his powerful riffs, intricate solos, and experimental soundscapes.
Page's guitar tone is often described as thick and aggressive, with a rich, full-bodied sound filling the room. He achieved this tone through the use of a variety of guitars, including his iconic Gibson Les Paul, and by experimenting with different amplifiers and effects pedals. In addition, Page was known for his love of vintage equipment and often used older models to achieve his desired sound.
One of Page's signature techniques was his use of the wah-wah pedal, which he used to create sweeping, vowel-like sounds on his guitar. He also used other effects, such as echo and reverb, to create a sense of space and depth in his playing. Page's use of these effects was highly influential, and many guitarists have since tried to emulate his sound.
On Metallica's most recent album, 72 Seasons, there was a song named Chasing Light that Kirk Hammett inspired by guitarists such as Jimmy Page. During his interview with Guitar World, Hammett said: "Players like Jimmy Page mean so much to me, so I was definitely tapping into that."
#5. Jeff Beck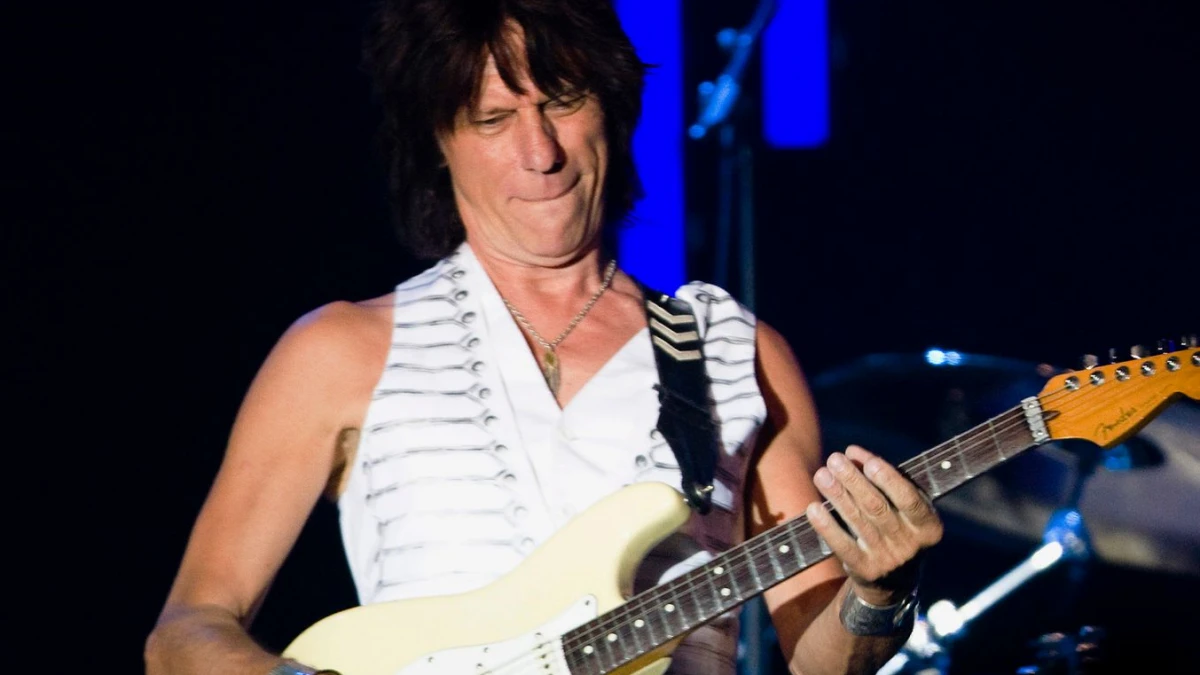 Jeff Beck's guitar sound has had a major influence on rock music, and he is widely regarded as one of the greatest guitarists of all time. His playing style and use of effects have inspired countless musicians, and his legacy continues to be felt today. Throughout his career, Kirk Hammett has been one of those guitarists who Jeff Beck influenced.
The late guitar legend Jeff Beck gained international fame for being a member of The Yardbirds during the mid-1960s. He contributed to the band's three albums, including Having a Rave Up with The Yardbirds, Four Your Love, and Roger The Engineer. After leaving The Yardbirds, Beck formed his own band and began to establish himself as a solo artist.
Over the course of his career, Beck released numerous critically acclaimed albums and collaborated with many of the greatest musicians of his time. He won multiple Grammy Awards and was inducted into the Rock and Roll Hall of Fame twice, once as a member of The Yardbirds and once as a solo artist.
Following Jeff Beck's passing in early 2023, Kirk Hammett updated his Instagram page to pay tribute to the late guitar legend. He thanked Jeff Beck for his music and his inspiration.
"Thank you Jeff for everything you have given us, you were so immensely generous with your talent, and your inspiration and spirit will stay in my heart forever till we meet again. Rest in Peace," Kirk wrote.
#4. Eddie Van Halen
Kirk Hammett named Eddie Van Halen one of his musical inspirations during his career. Eddie Van Halen's musical career began in the 1970s when he formed the band Van Halen with his brother Alex on drums, Michael Anthony on bass, and David Lee Roth on vocals. The band quickly became a sensation, and their self-titled debut album, released in 1978, is considered a classic of the genre. Van Halen went on to release numerous other successful albums and toured extensively throughout the world.
Eddie's guitar sound was characterized by its virtuosity, speed, and technical proficiency. He was known for his use of tapping, which involves rapidly fretting notes with both hands to create a fast, fluid sound. He also used a variety of effects pedals, such as distortion and phaser, to create a wide range of tonal colors and textures.
Kirk Hammett spoke heartwarmingly about Eddie Van Halen back in September 2022. During a TV show celebrating the year's Rock Hall inductees, Hammett mentioned how Eddie was important to his career.
"Eddie Van Halen was amazing," Kirk says. "Not since Jimi Hendrix had there been a guitar player that had so much impact and was so inspiring to me. He just explored the most simplest thing, a harmonic on a string and brought it into this realm of technique that no one even thought was possible. He was, just, like, from a different planet."
Furthermore, Kirk Hammett praised his favorite guitarist Eddie Van Halen's playing style by touching on his right-hand technique, saying: "His right-hand technique, the way he hammered on strings, with super-wide intervals that a person could not humanly stretch. It was an incredible sound, and he was using it so effectively."
#3. Randy Rhoads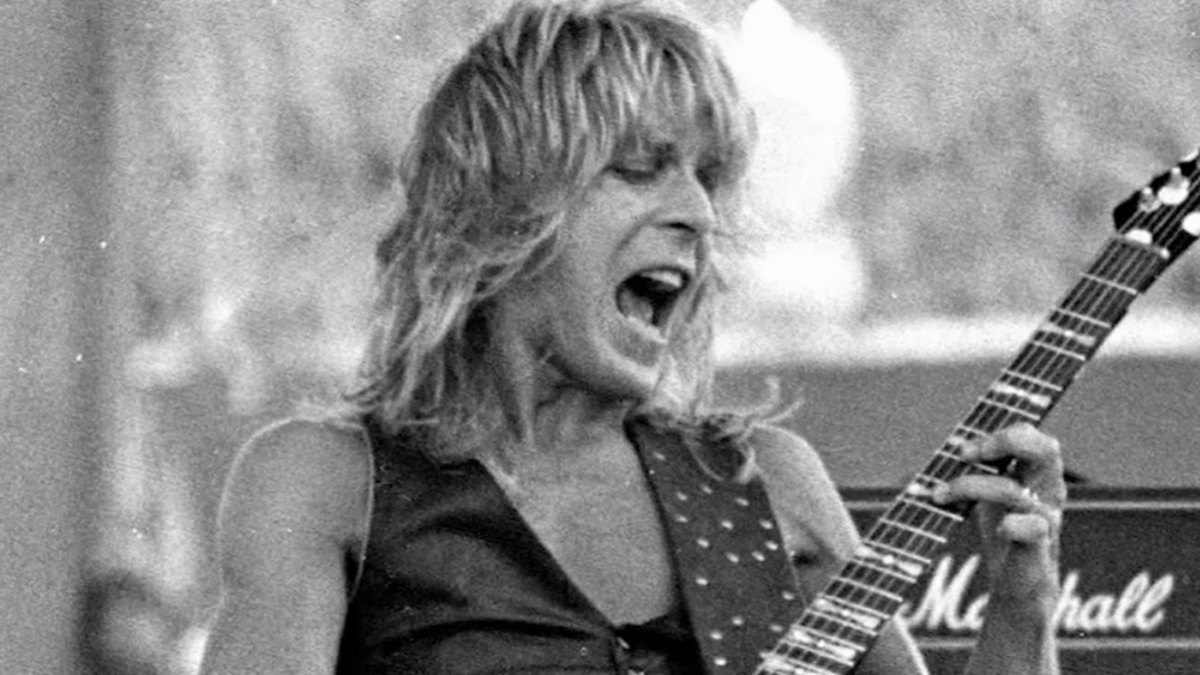 Randy Rhoads was also the one who was named as an influence by Kirk Hammett. Rhoads' musical career began in the 1970s when he formed the band Quiet Riot. The band achieved some success but did not break through to a wider audience until after Rhoads left to join Ozzy Osbourne's solo band. Rhoads played on Osbourne's first two solo albums, Blizzard of Ozz and Diary of a Madman, both of which are considered classics of the heavy metal genre.
Throughout his career, one of Randy Rhoads' most famous contributions to guitar playing was his use of the Flying V guitar, which became his signature instrument. He also helped to popularize the use of two-handed tapping, a technique that involves rapidly fretting notes with both hands to create a fast, fluid sound.
Speaking to Guitar World, Kirk Hammett revealed what kind of a guitar player Randy Rhoads was.
"Randy was more than just a guitar player," Hammett commented. "He was a lion! He represented the hardworking musician whose dedication to his instrument brought him all the success he deserved without compromising his attitude and vision via his riffs, songs, solos and tone."
#2. Jimi Hendrix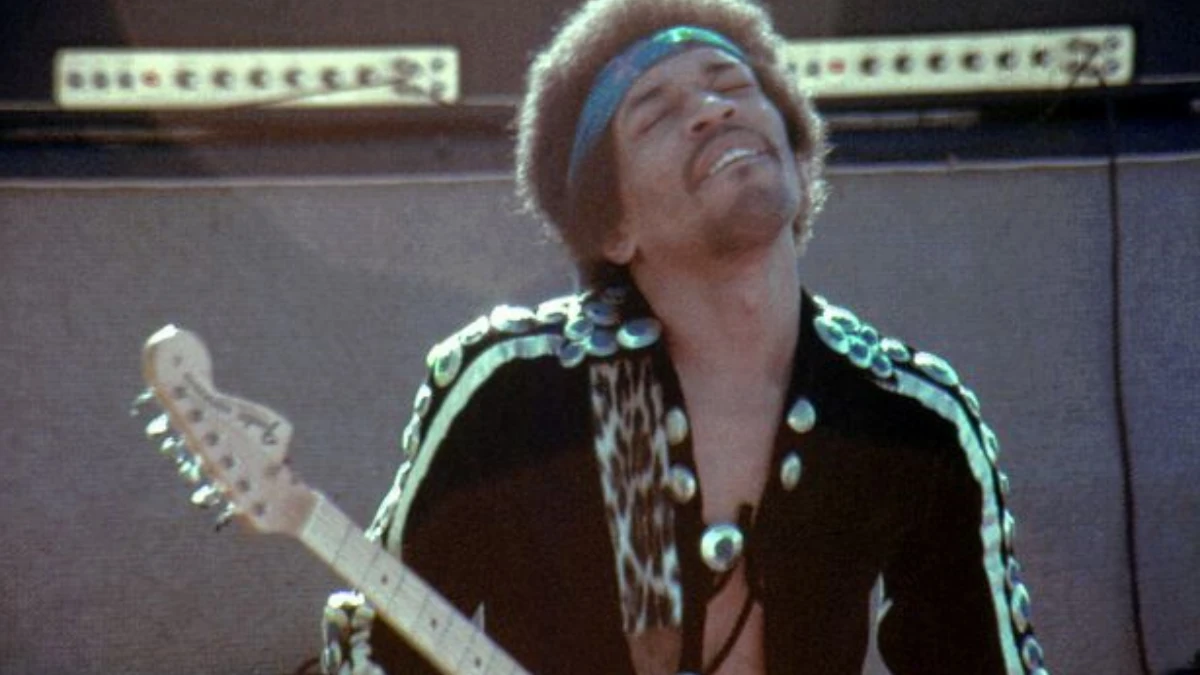 Jimi Hendrix is widely regarded as one of the greatest guitarists of all time. He pushed the boundaries of what was possible on the guitar, experimenting with feedback and rarely-known effects to create a sound that was entirely his own. His use of the whammy bar and his ability to play with his teeth and behind his back added to his reputation as a showman.
In addition to his guitar playing, which made him one of the greatest, Hendrix was also known for his charismatic stage presence. He naturally connected with audiences, and his performances were filled with energy and emotion. Moreover, his unique style of dress and his long, flowing hair made him an icon of the counterculture movement of the 1960s.
Hendrix's tragic death at the age of 27 only added to his mystique and cemented his status as a cultural icon. He continues to inspire and influence musicians around the world, and his music remains as fresh and relevant today as it was over 50 years ago. For decades, Kirk Hammett was also the one who was inspired by Hendrix's music.
In 2020, Kirk Hammett disclosed how great musician Jimi Hendrix was. According to him, Hendrix accomplished tons of great stuff in his short career. Moreover, he admitted that he was an influential guitarist.
"Yeah, I would say that," Hammett answered when the interviewer asked whether Hendrix was the greatest. "Only because it's hard to put anybody else in that position. And it's easy to put Jimi in that position – because he died at 27, and look at all he accomplished in that short amount of time, like, five years, maybe.
"To accomplish all of that in that short period of time and be so influential, to leave a body of music that is still vibrant and influential to this day – to this minute – I would say yes, he is probably the greatest guitar player."
#1. Peter Green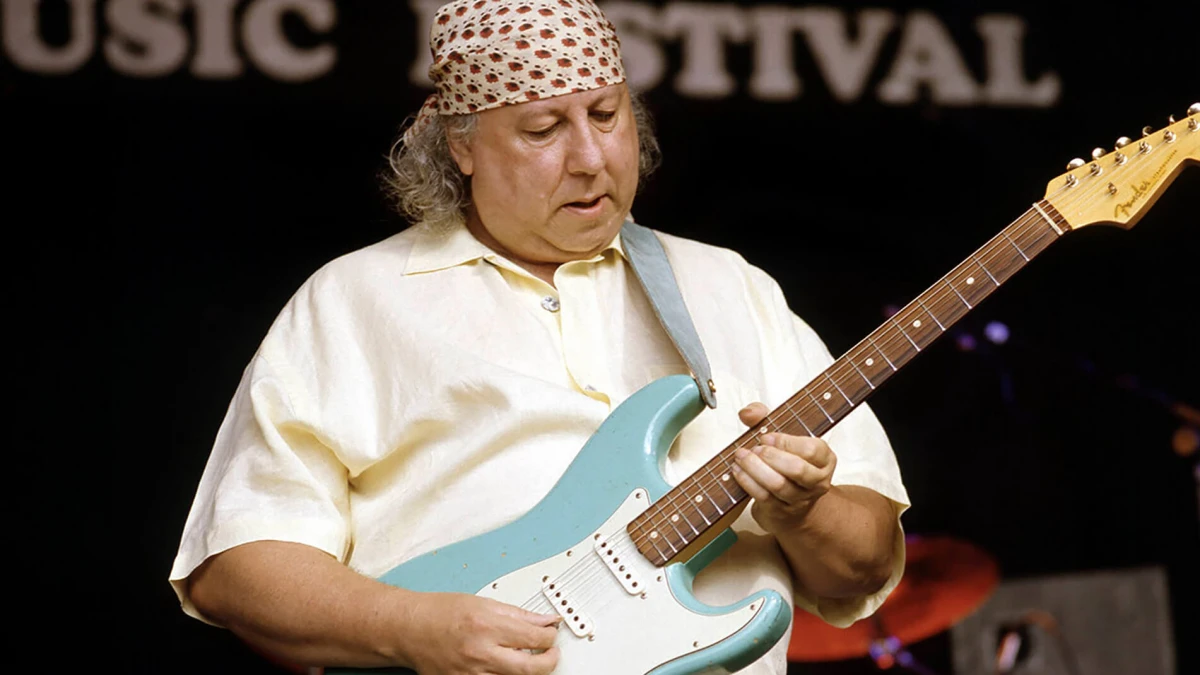 Peter Green was a British guitarist and songwriter best known for his work with the band Fleetwood Mac in the late 1960s and early 1970s. His guitar sound was characterized by its fluidity, expressiveness, and tone. He had a deep understanding of the blues and used that knowledge to create a sound that was both emotive and technically impressive.
Green's musical career began in the mid-1960s when he joined John Mayall's Bluesbreakers, replacing Eric Clapton as lead guitarist. During this time, he began to develop his signature sound and style, which he would later bring to Fleetwood Mac. In 1967, Green formed Fleetwood Mac with drummer Mick Fleetwood and bassist John McVie, and the band quickly became one of the most popular and influential groups of the era.
The late guitarist's contributions to Fleetwood Mac were numerous, both as a guitarist and a songwriter. He wrote many of the band's most iconic songs, including Black Magic Woman and Albatross, and his playing was a defining characteristic of the band's sound. However, Green's time with the band was relatively short-lived, as he struggled with mental health issues and left the group in 1970.
However, Kirk Hammett has often cited Peter Green as one of his biggest influences and inspirations. In fact, Hammett has spoken publicly about the profound impact that Green's playing had on him as a young musician. In 2021, he told Music Radar Peter Green was a pioneer of guitar playing, saying: "I just love Peter Green. I love his playing. If there wasn't a Peter Green, there might not have been a Carlos Santana. I see a direct correlation – there's a direct influence there."
Furthermore, Kirk Hammett has been using a Greeny, a 1959 Gibson Les Paul Standard signed as Peter Green, for years. On the day Peter Green passed away in 2020, Kirk Hammett used a photo of the guitar to pay tribute to his guitar hero, Peter Green.
"No words can describe how I feel right now," Hammett captioned. "Peter Green lives on through his music and his instrument. Our loss is total. Peter Green, Rest In Peace my friend!!!"
Kirk Hammett's Favorite Guitarists:
Peter Green
Eric Clapton
Jimi Hendrix
Jeff Beck
Eddie Van Halen
Randy Rhoads
Jimmy Page
David Gilmour
Adrian Belew
Joe Satriani