The Top 5 Albums Geezer Butler Listed As His Favorites Of All Time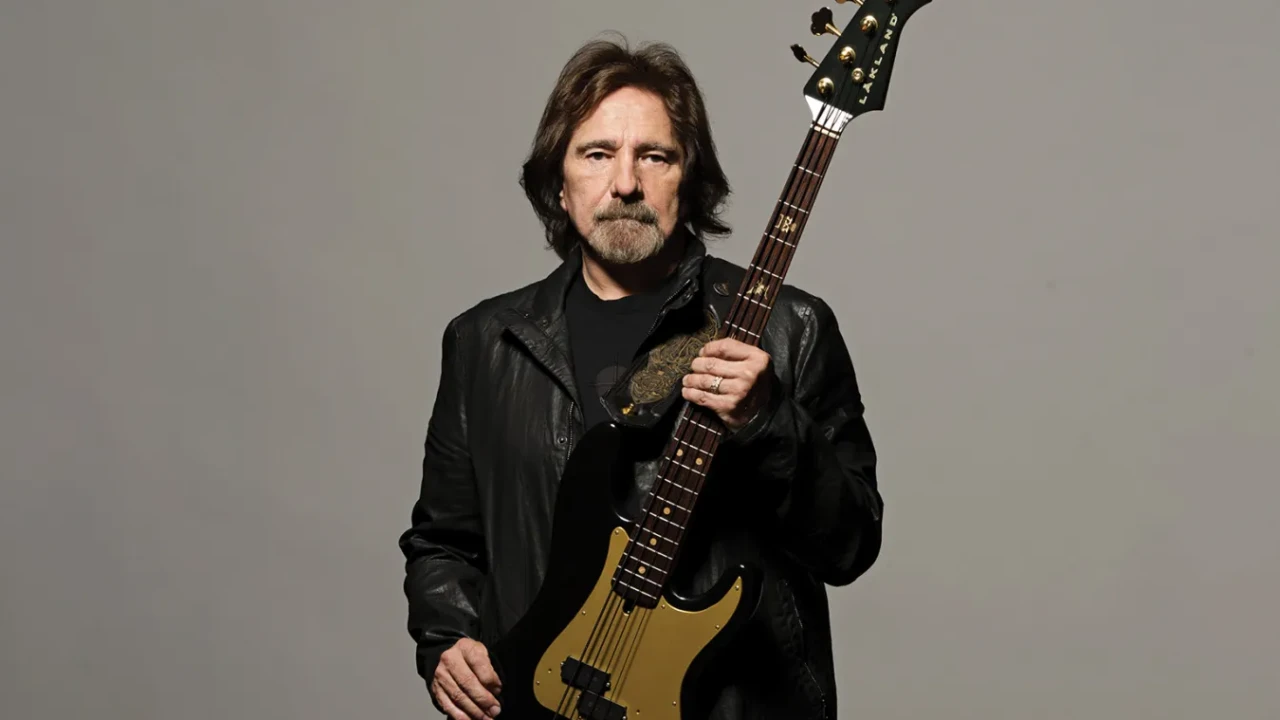 Geezer Butler has always been considered one of the pioneers of heavy metal music. From his early days in 1967 until he announced his retirement from music, the music legend always tried to give his best and influence people. But in this article, we will take a look at the albums that Geezer Butler picked as his favorites of all time.
Geezer Butler, often regarded as the unsung hero of Black Sabbath, forged a musical legacy that transcends mere notes and rhythms. His bass playing not only underpinned the band's signature sound but also elevated it to the realms of legend. With fingers that danced deftly along the fretboard, he conjured up the menacing, seismic basslines that became the heartbeat of Black Sabbath's groundbreaking music.
Moreover, Butler's contribution to the band extended far beyond his technical prowess. His lyrical prowess added a profound layer of depth to Black Sabbath's music. As the primary lyricist for the band, he wove tales of darkness, despair, and the occult into their songs, crafting a lyrical landscape that matched the thunderous power of their music. His words, delivered in his distinctive Birmingham accent, became the sonic incantations that fueled Black Sabbath's mystique.
Throughout the band's tumultuous journey, Geezer Butler's basslines and lyrics were the unifying force that kept them tethered to their unique brand of heavy metal. His work on classic albums like Paranoid, Master of Reality, and Sabbath Bloody Sabbath cemented his status as one of the most influential bassists in the history of rock.
So, let's learn about Geezer Butler's favorite albums of all time.
The 5 Albums Geezer Butler Named His Favorites Ever
Throughout his musical career between 1967 and 2023, Geezer Butler was influenced by a lot of music masterpieces. Over the years, he showed off his admiration and respect for these albums that influenced him during his path.
However, let's see the albums that influenced Geezer Butler.
#5. Billie Holiday – Billie Holiday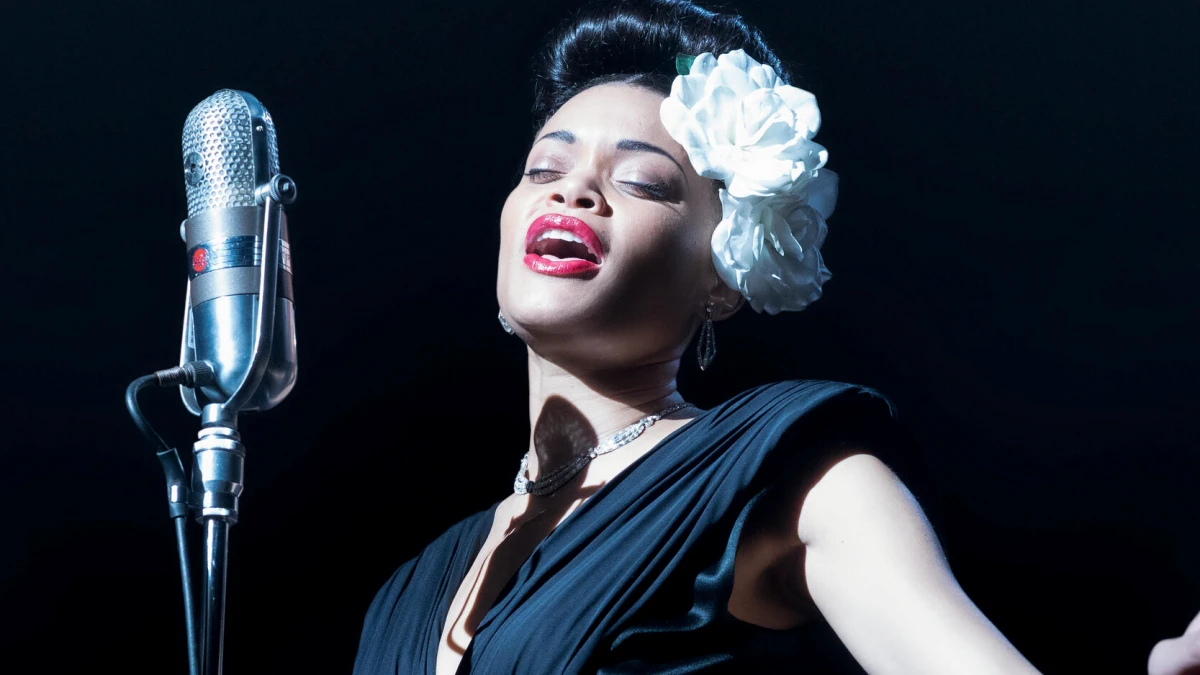 Billie Holiday, born Eleanora Fagan, emerged as a singular force in the jazz world. Her emotive, smoky voice possessed an uncanny ability to convey a profound depth of feeling, from heartache to joy, in each haunting note. This self-titled album, recorded during the twilight of her career, captures the raw, unvarnished beauty of her voice at its most vulnerable.
The album opens with I Only Have Eyes for You, a classic American songbook staple, which Holiday reinterprets with her signature blend of melancholy and yearning. Her phrasing, a masterclass in subtlety, draws the listener into the intimate world of her emotions, where every inflection carries weight.
Throughout the album, Billie Holiday's backing musicians provide the perfect canvas for her vocal artistry. The elegant orchestration and subtle arrangements allow her voice to take center stage, where it belongs, while still providing a lush backdrop for her storytelling.
However, during his appearance with SPIN, Geezer Butler commented on his love for Billi Holiday's self-titled album. During his speech, he pointed out the album's signature song, Strange Fruit, saying: "I discovered Billie Holliday quite late on–in the 1980s–and immediately fell in love with her voice. So much emotion and feeling, and completely unique. I like the range of songs on this album, from standards to 'Strange Fruit,' but her interpretation of them is magical. I never tire of listening to this album."
#4. Cream – Fresh Cream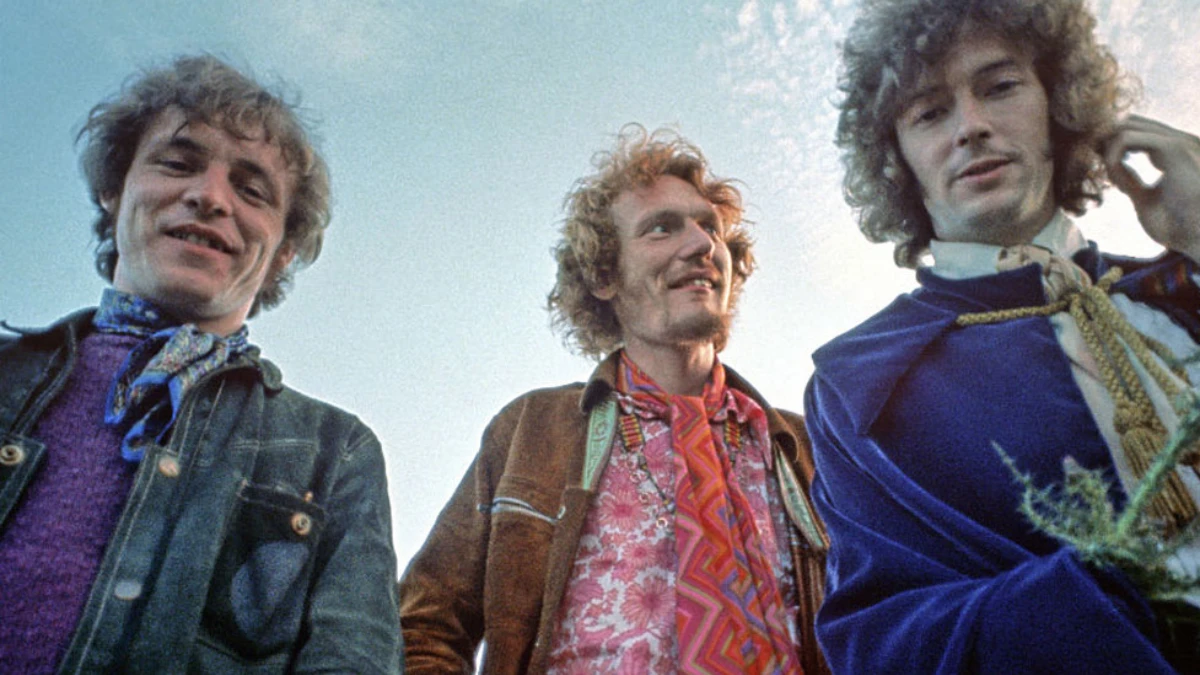 The Cream band, comprised of the virtuosic triumvirate of Eric Clapton on guitar, Jack Bruce on bass and vocals, and Ginger Baker on drums, was a supergroup avant-garde. Each member was already an accomplished musician in their own right, and when they joined forces, magic ensued.
Focusing on the album's details, Fresh Cream opens with the electrifying track N.S.U, a blistering declaration of intent that thrusts the listener into the heart of the blues-rock revolution. Clapton's searing guitar work takes center stage, his fiery licks and expressive solos serving as a blueprint for generations of aspiring guitarists.
The album's diversity is its hallmark. Tracks like I Feel Free showcased Cream's penchant for crafting pop-inflected melodies with psychedelic overtones, highlighting Bruce's distinct vocal style. It's a sonic departure from traditional blues, but it's equally mesmerizing in its own right.
Sweet Wine is a bluesy exploration that allows Jack Bruce's bass prowess to shine. His melodic bass lines, coupled with his soulful vocals, contribute to the album's rich and eclectic tapestry.
Naming Cream's Fresh Cream one of his favorite songs, Geezer Butler admitted: "I didn't really know anything about bass until I went to see Cream. I knew about Eric Clapton's guitar playing because I'd followed him since he was in John Mayall's Bluesbreakers, but Jack Bruce's bass playing was a complete surprise. I was a guitarist at the time, so I'd never thought about bass – and Jack completely floored me."
#3. Black Sabbath – Paranoid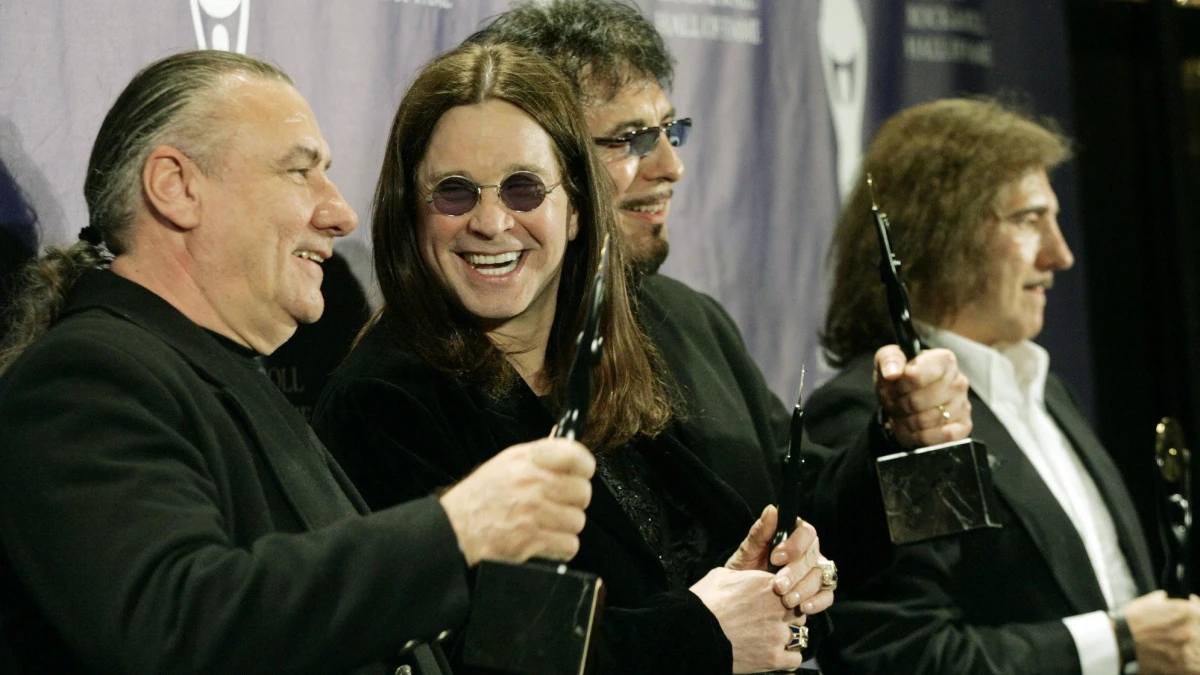 Geezer Butler also named his own band Black Sabbath's iconic album Paranoid one of his favorite albums in his early years. Released on September 18, 1970, the album took the band another level at the time.
The album's titular track, Paranoid, remains an anthem for disenchanted souls, its riffage an unstoppable juggernaut that transcends time and space. Tony Iommi's iconic guitar work, marked by his innovative use of power chords and down-tuning, served as a foundation upon which the cathedral of heavy metal was built. Geezer Butler's rumbling bass and Bill Ward's thunderous drumming laid down the groove of doom, and Ozzy Osbourne's haunting vocals resonated like the wail of a tormented soul.
But Paranoid was not merely a one-hit wonder; it was an opus of darkness, encapsulated within just eight tracks. War Pigs opened the album with a haunting, war-torn narrative, dripping with political commentary that echoed the turbulent times of the late '60s and early '70s. Iron Man became a metallic colossus, its lumbering riff an aural metaphor for a mechanized monster. Each song, a twisted tale of despair and disillusionment, found its place in the pantheon of heavy metal classics.
Black Sabbath's pioneering sound on Paranoid can be likened to a sonic séance—a communion with the spirits of darkness and despair. The ominous atmosphere, punctuated by the eerie sound effects and eerie laughter on Planet Caravan, transported listeners to otherworldly realms. The album's lyrical themes ranged from war and mental illness to the occult, crafting a vivid tableau of the human condition in all its grotesque beauty.
When Metal Edge asked him which album he loved the most during his early years with the band, he said: "Probably 'Paranoid.' It was a totally complete album. It wasn't forced, and the chemistry between the four of us was so fluid."
#2. Metallica – The Black Album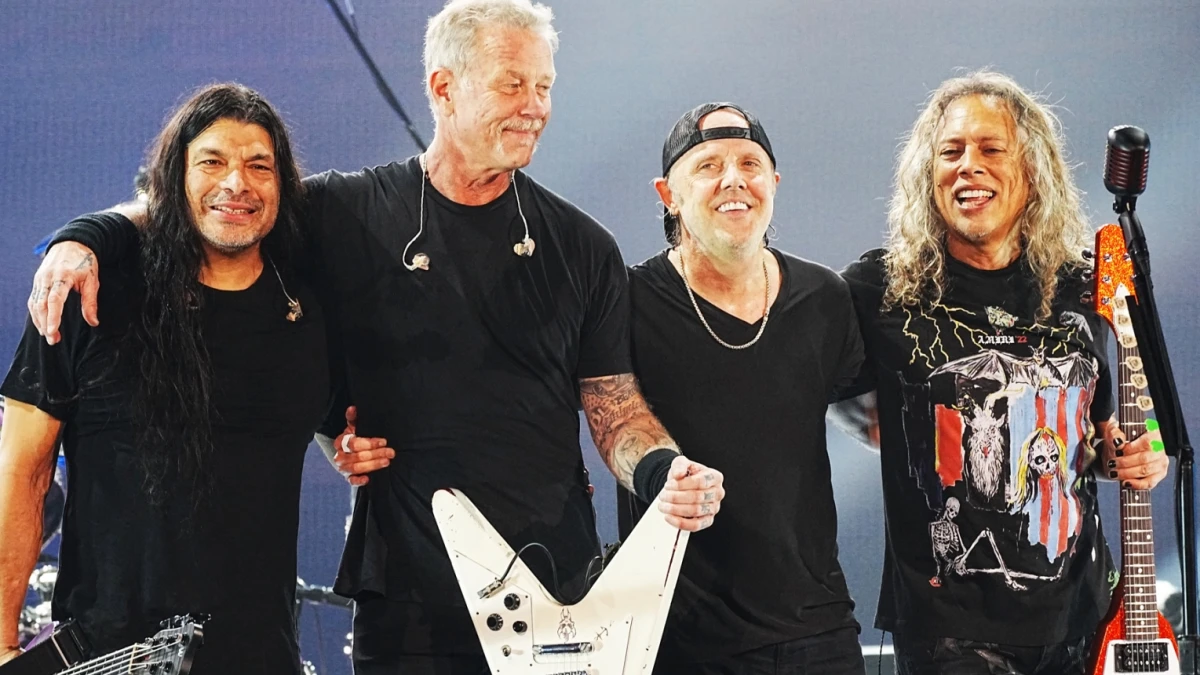 The Black Album, officially titled Metallica, is the eponymous fifth studio album by the American heavy metal band Metallica. Released on August 12, 1991, it is often referred to as The Black Album due to its simple, black album cover devoid of any artwork or band name, featuring only a coiled snake and the band's name embossed in raised lettering.
The Black Album marked a significant turning point in Metallica's career and played a pivotal role in bringing heavy metal to mainstream audiences. The album represented a departure from the band's thrash metal roots, embracing a more accessible and melodic sound while still retaining their signature intensity.
Moreover, the album was a commercial juggernaut, selling over 50 million copies in the United States alone and achieving multi-platinum status around the world. It yielded several hit singles and garnered widespread radio and MTV airplay. Even decades after its release, The Black Album remains one of the best-selling albums in the United States and continues to be a staple in Metallica's live performances. It's often considered a classic in the heavy metal genre and a defining album of the early '90s.
During his appearance with Loudwire Nights, Geezer Butler disclosed his passion for Metallica's The Black Album, wishing: "I thought the riffs were great, great riffs. I always thought, 'God, I wish I had written that.' It's just really good riffs and something I could relate to."
#1. The Beatles – Revolver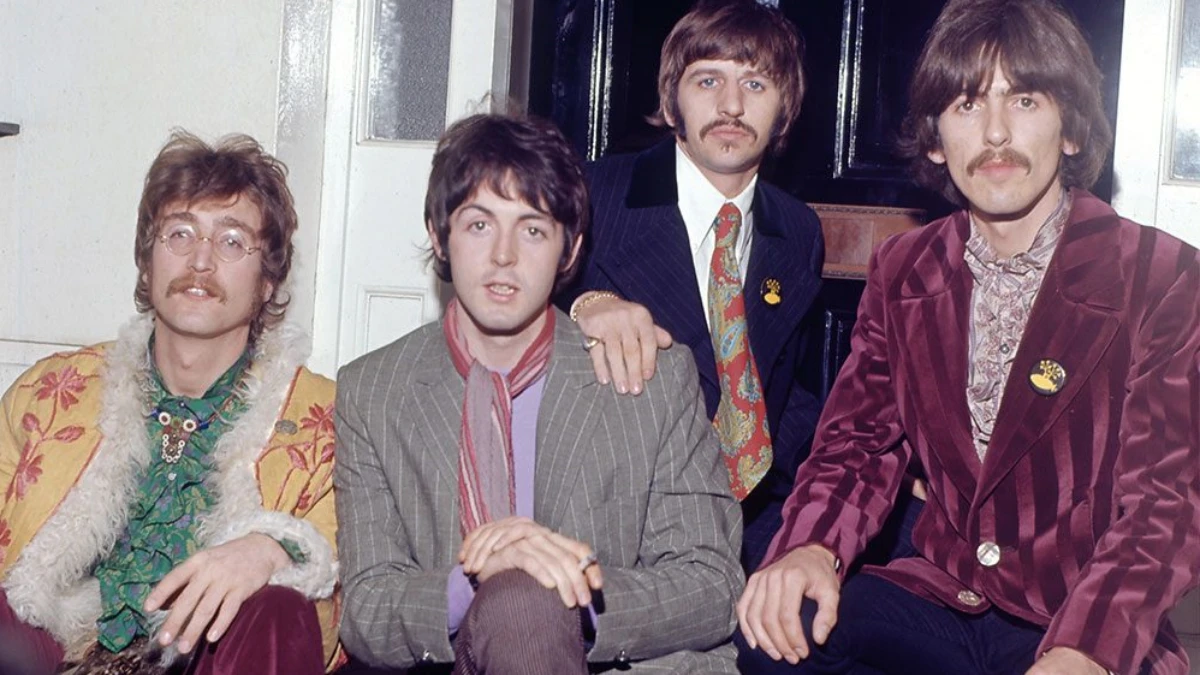 Released in 1966, Revolver by The Beatles had a profound impact on the music industry and inspired countless artists. Its innovative approach to songwriting and recording techniques helped shape the psychedelic and progressive rock movements of the late 1960s and early 1970s.
The album represented a major departure from The Beatles' earlier sound, which was rooted in straightforward rock 'n' roll and pop. This album showcased the band's remarkable growth as songwriters and their willingness to experiment with new musical styles and recording techniques. It is often considered the point at which The Beatles transitioned from being a pop group to an innovative studio band.
However, when the bassist showed off his respect for the album, he said: "From 'Eleanor Rigby' to 'Tomorrow Never Knows,' the world of 'pop' music had taken a giant leap forward. The Beatles were here to stay, and this album established their importance in/to British culture."
Geezer Butler's Favorite Albums:
Metallica – The Black Album
The Beatles – Revolver
Billie Holiday – Billie Holiday
Cream – Fresh Cream
Black Sabbath – Paranoid