Joe Elliott Says Def Leppard 'Has Always Sounded Like Queen'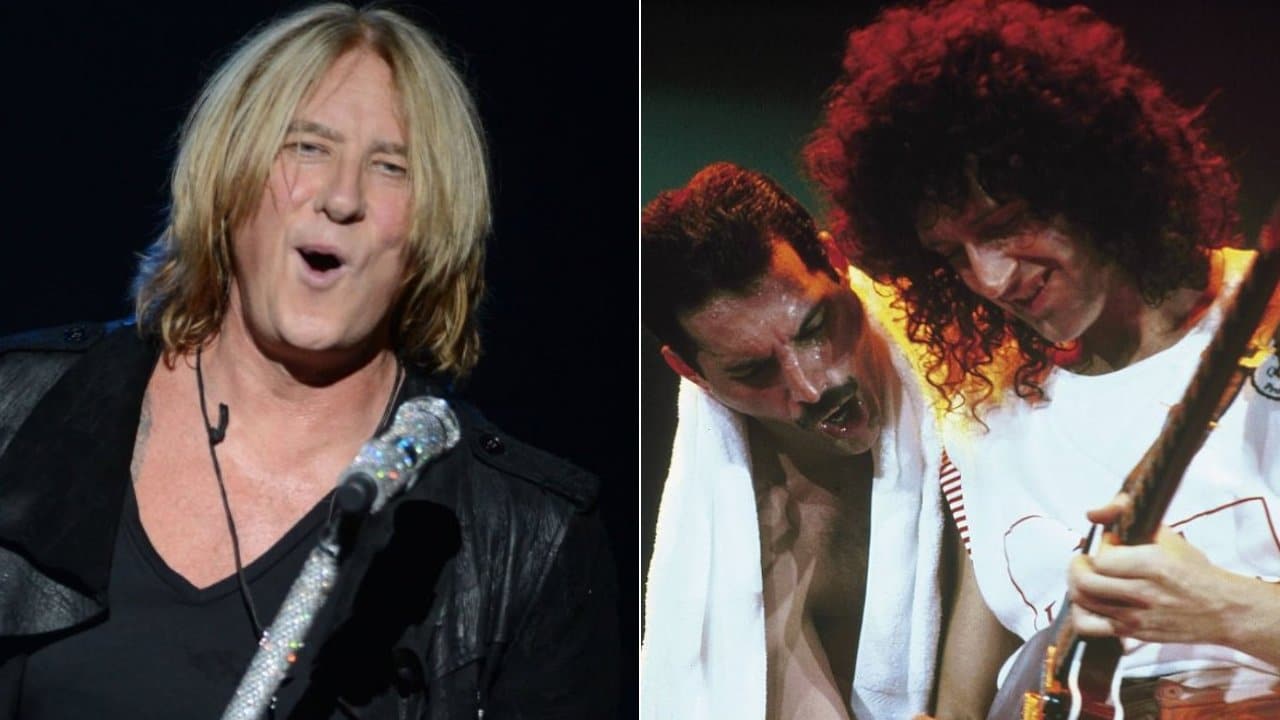 In a new appearance on Classic Rock, Joe Elliott admitted a fact about his band Def Leppard and revealed that his band has always sounded like the rock pioneer Queen.
There is no doubt that Queen is one of the biggest rock bands in the world. With or without the band's legendary musician, the late Freddie Mercury, they have inspired numerous artists with their huge discography and creativity. As you know, their classics, We Will Rock You and We Are The Champions, have become anthems for each of the different sports branches. Formed in London in 1970, Queen still continues playing its music to touch people's life.
During their more than 50-year career, Queen released 15 different studio albums for their fans. Debuted in 1973 with the self-titled Queen, the band brought its latest and final album in 1995, named Made In Heaven, which was released after the death of Freddie Mercury. Being one of the best-selling bands in rock music, Queen has sold over 300 million albums worldwide.
Over the years, Def Leppard is one of those bands that was influenced by Queen and their legendary music. Bringing fans its debut studio release in 1980, named On Through The Night, the band's latest release was named Diamond Star Halos and unleashed on May 27, 2022. Consisting of 15 tracks in it, Def Leppard looked pretty exciting with the release of the album.
However, in the interview, Joe Elliott discussed the band's latest release in seven years, Through The Night. When the interviewer asked Elliott if the period since 1998 was the best of the band's works, the musician shared his feelings on the band's new album while also touching on the band's works since the late '90s.
"It's such a cliché to say that, but I do love this new one," Elliott says. It's a feelgood album. It's escapism.
"In hindsight, Euphoria was a decent attempt, but the polite word for it would be 'patchy'. We made a pop record with X. We recorded some of it in ABBA's studio, dancing around to Waterloo, and maybe that rubbed off.
"Songs From The Sparkle Lounge had some great stuff, like Love. "
Joe Elliott Admits Def Leppard 'Has Always Sounded Like Queen'
The singer then expressed his admiration for his band's hit song Man Enough. Saying that the song sounded like Queen's beloved track Another One Bites The Dust, Elliott also added that Def Leppard has always sounded like Queen.
"We really got our mojo back with the Def Leppard album and songs like Man Enough – which sounded like Another One Bites The Dust, but so what?" Elliott continued. "We've always sounded like Queen!
"And with the new one, we've made a great album in bizarre circumstances. We ended up recording it completely remotely. And we've been sitting on it for a year!"
Back this past September, Brian May disclosed a rarely-known fact about the recording process of Queen's Bohemian Rhapsody. Saying that they never rehearsed while they were recording the song, Brian also said it was incredible to play with Mercury.
"Oh, no, we didn't. I don't think we rehearsed it at all," Brian admitted. "Well, there's a kind of rehearse-and-record situation in the studio, generally, we went in there with ideas and we'd start playing around.
"But in the case of John and Freddie and Roger, they would pick things up very quickly, they would sort of throw things at each other, and very quickly they'd be very much in sync.
"You've probably listened to the backing track on its own and it's immaculate, isn't it? There's no click. Freddie himself was like a metronome, but a metronome with a lot of balls. It had a bite to it the way Freddie hit that piano.
"So he was incredible to play with, on the occasions where I'm doing the backing track with him, it's astounding. But Roger would instantly lock in and he had an amazing knack for just finding the right pocket and the right place to be.
"So no, it was like – Freddie would play it in the case of this, I remember him playing it down in pieces like, 'This is this piece and this is this piece,' and we're like, 'OK…' And then, 'Well, let's try this piece…'
"And he played a bit, and then Roger would join in, Deacon would join in, I'd be in the control room, and pretty quickly it would come together. So if that counts as rehearsal, that's it, I suppose."