Alice Cooper's Nita Strauss Accepts Special Wishes While Sending A Sweet Pose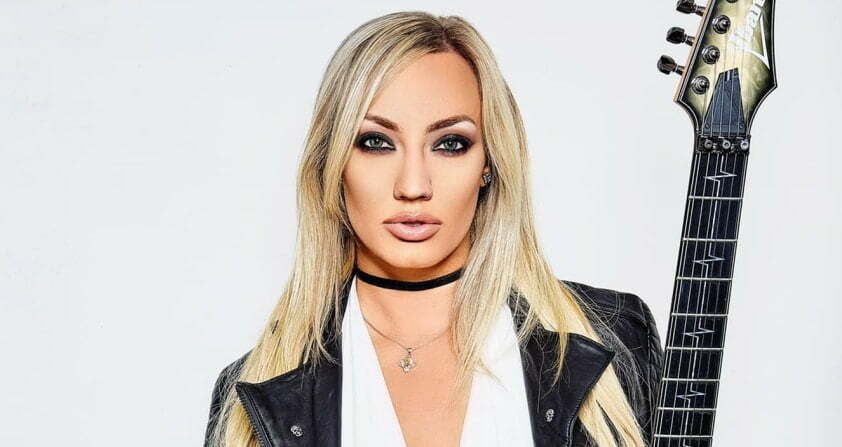 The 34-year-old musician Nita Strauss, known for her tenure with the rock legend Alice Cooper, accepted birthday wishes in a recent Instagram post and shared a sweet photo to contact them.
In the photo shared by Nita Strauss, she was posing on a roof and showing her mesmerizing beauty. Also, with the post, Nita Strauss showed how she loves her fans and thanked them for the wishes.
Nita captioned, "Thank you all for the sweet birthday wishes. It's so crazy not to have a birthday show… I think this is the first time in at LEAST 10 years haha! But you guys sure know how to make a girl feel special in a pandemic!
"On this day, I usually urge everyone to please consider bringing some food, treats, toys or towels/ blankets to your local animal shelter. Even if it's just a excuse to get rid of your old towels and buy new ones, shelters are often very cold and the animals don't mind if the towels that keep them warm are frayed or old.
"This year, I'd like to make an addition to this plea: Just consciously do something a little extra nice today. It doesn't have to cost money, since things are tight for everyone right now. Text someone out of the blue with a compliment. Hold the door for a stranger. Pay for the person behind you in the drive through.
"Fill this day with random acts of kindness. We could all use some! And THAT is the best birthday party I could ask for.
"Thank you guys again for all your thoughtful wishes today! It truly means the world to me to hear from you all, and I hope we can get back out on the road and see you in person soon."
You can find the photo below.