The Rolling Stones' Mick Jagger Reveals The Rare Story Behind His Meeting With Led Zeppelin Stars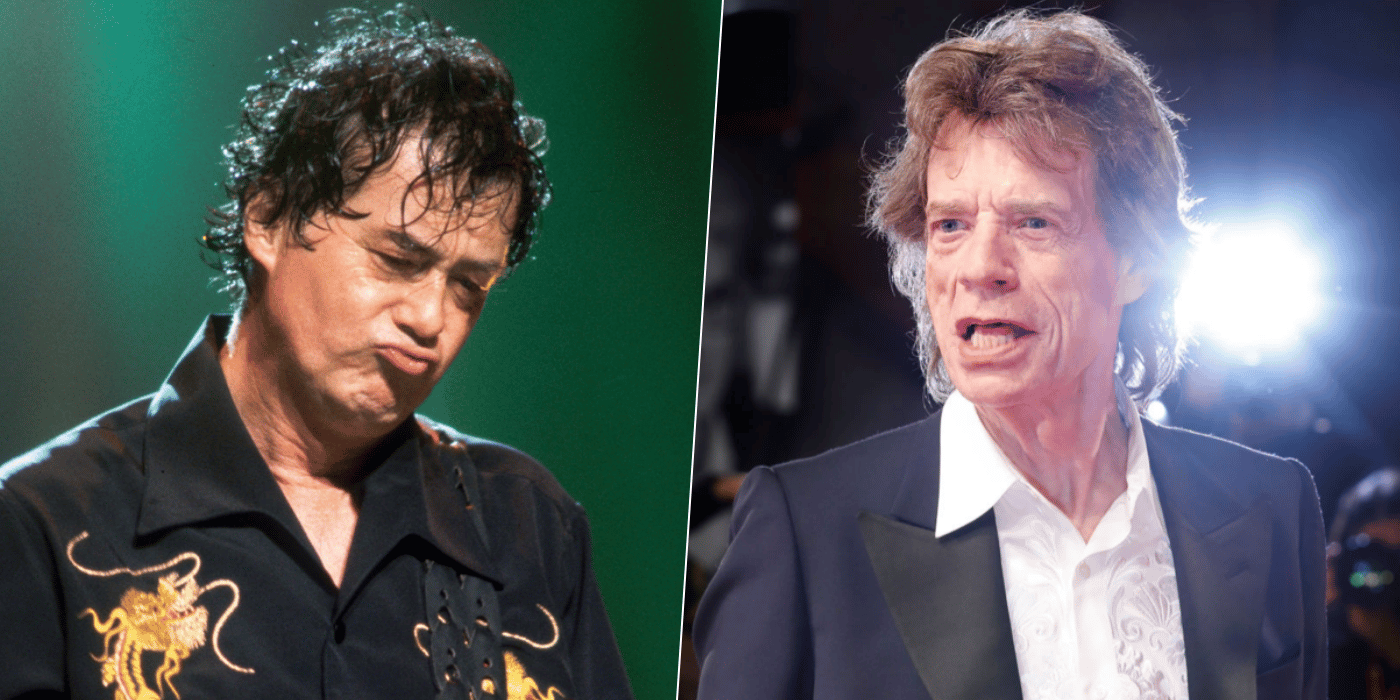 In a new appearance with BBC Radio, Mick Jagger, the vocalist of the rock band The Rolling Stones, took fans back to his meeting with Led Zeppelin legends and revealed the rare-known story behind it.
When he was asked how he met with Led Zeppelin stars, Mick Jagger mentioned the 10 years before that and talked about the record that he made for Chris Farlowe. And then, he added that he met with Jimmy Page because of the record. He also said about him that Jimmy Page was one of the best session guitarists at the time.
"Well, the thing was, very early on, we're going 10 years before that – makes you feel very young. I used to produce records, I did this record 'Out of Time' for Chris Farlowe, which was a very successful record in the early '60s.
"Keith and I wrote it, and I used to be a producer – it was fun for me, I was sort of learning the trade, so to speak, and it was all played live, of course.
"And the backing musicians, one of them was Jimmy Page, and he was one of the best session guitarists at the time, he was very young, they used to play chess in between takes, that was their thing.
"And that's how I met Jimmy, and that's how I met John Paul Jones – because he was the bass player. So I knew Jimmy from then, and I knew John Paul Jones from then, and then 10 years later – or a bit less than 10 years later – they made this very successful band."
Mick concluded his words by remembering his last seeing Led Zeppelin and said they were incredible.
"And I used to go watch them live, I remember watching their concerts live, it was great – thunderous racket.
"And I saw their last concert as well, and they were absolutely incredible, and I was so disappointed they didn't actually go on tour and do it, but that's their business, not mine."
Click here for the conversation.