The Braless Body-Printed Toyah and Robert Fripp Covers The Rolling Stones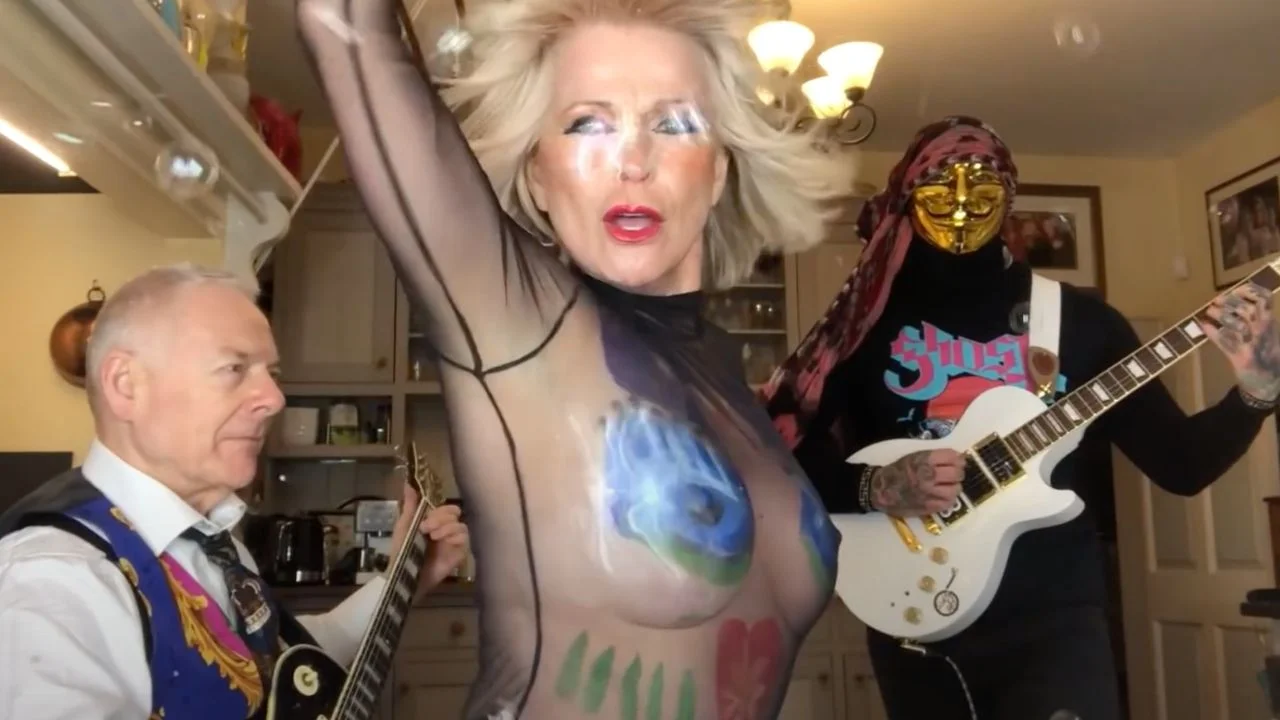 The English musician Robert Fripp and actress/musician Toyah Willcox's Sunday Lunch has unveiled a new cover through their YouTube channel and performed the rock giants The Rolling Stones' '(I Can't Get No) Satisfaction.'
The cover has also featured the talented guitarist Sidney Jake.
In the cover video, Sidney Jake was wearing a weird mask just before. Robert Fripp was playing cooly on the left. When the eyes turned to Toyah, she stunned people with her braless body-printed style.
The couple has been mesmerizing the whole rock world with the covers they made through the pandemic, shared on each Sunday.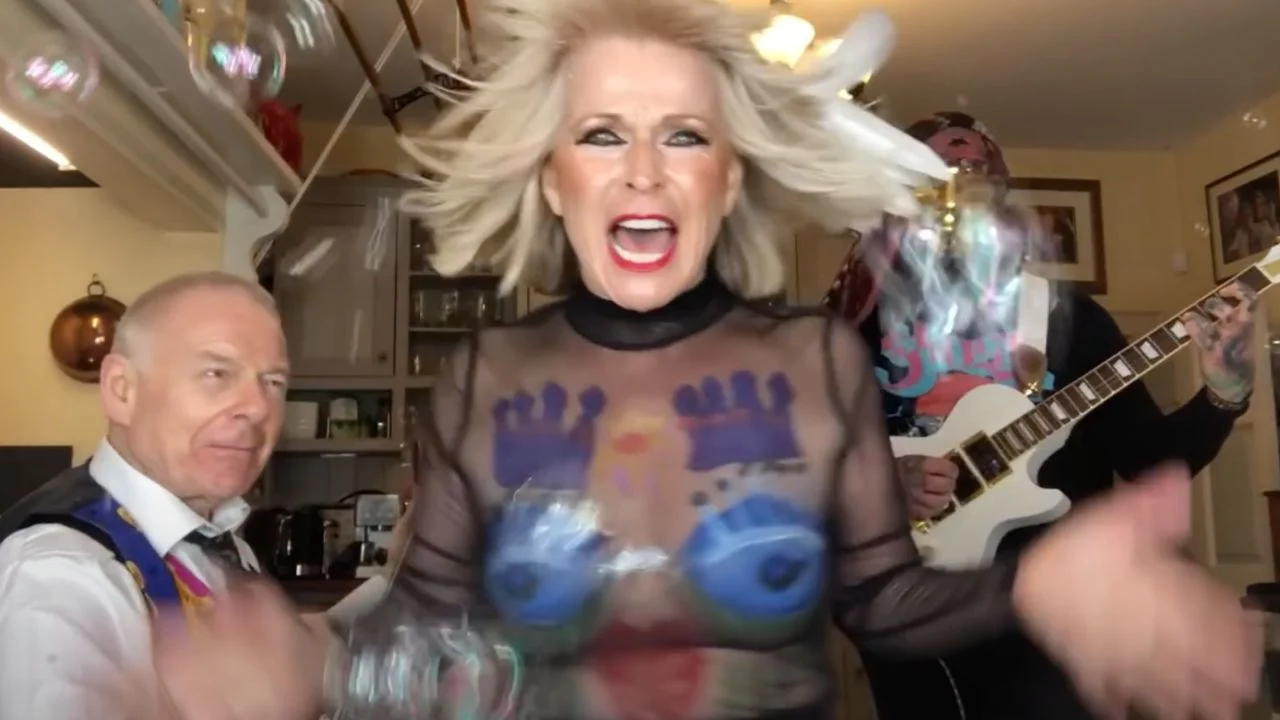 As some of those who follow the couple, Toyah and Robert have been making their cover series since last year, including epic songs by Metallica, Nirvana, Alice Cooper, Guns N' Roses, ZZ Top, and more.
Past Sunday, Toyah & Robert's Sunday Lunch has continued with Judas Priest's epic song 'Breaking The Law.'
In February 2021, Toyah explained how they started to make cover videos under the name of Sunday Lunch.
"Here I am in this house with this 74-year-old husband who I really don't want to live without," reveals Toyah. "He was withdrawing, so I thought: 'I'm going to teach him to dance.' And it became a challenge. I do the lighting, the filming, the conceptual side and the persuading Robert to take part."
Watch the cover video below.