The Top 5 Songs That Paul McCartney Picked As His Favorites Ever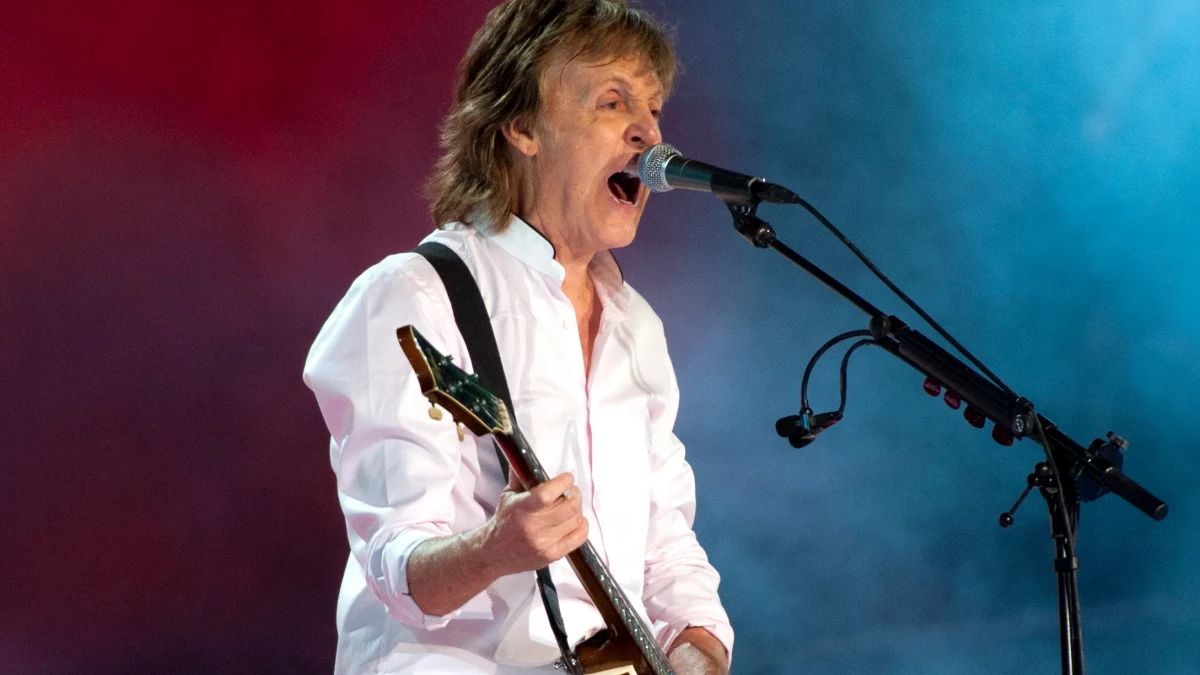 Paul McCartney has been one of the most influential figures in the music industry for over six decades. His tenure with The Beatles and his solo career have produced some of the most iconic and timeless music in history, and his legacy continues to inspire new generations of musicians and fans alike. In this article, we will detail the songs that Paul McCartney named his favorites of all time.
McCartney's tenure with The Beatles is considered one of the most remarkable musical collaborations in the history of music. Along with John Lennon, George Harrison, and Ringo Starr, McCartney helped revolutionize the music industry and changed the course of music forever. The Beatles' innovative and experimental approach to music, coupled with McCartney's undeniable talent for songwriting and musical arrangements, led to the creation of timeless classics such as Hey Jude, Let it Be, Yesterday, and Eleanor Rigby.
After the break-up of The Beatles in 1970, McCartney continued his musical journey as a solo artist. He has since released over 25 studio albums, including McCartney, Ram, Band on the Run, Tug of War, and Egypt Station. His solo career has been just as impressive as his work with The Beatles, with many of his songs becoming anthems of the 70s, 80s, and 90s. He has sold over 90 million copies worldwide during his solo career.
However, let's learn the songs that Paul McCartney named some of his favorites ever.
The 5 Songs That Paul McCartney Named His Favorites Of All Time
Back in 1984, Paul McCartney appeared on BBC Radio. During the interview, McCartney revealed some of his favorite songs. From Elvis Presley to Little Richard, Paul McCartney had good taste.
#5. John Lennon – Beautiful Boy (Darling Boy)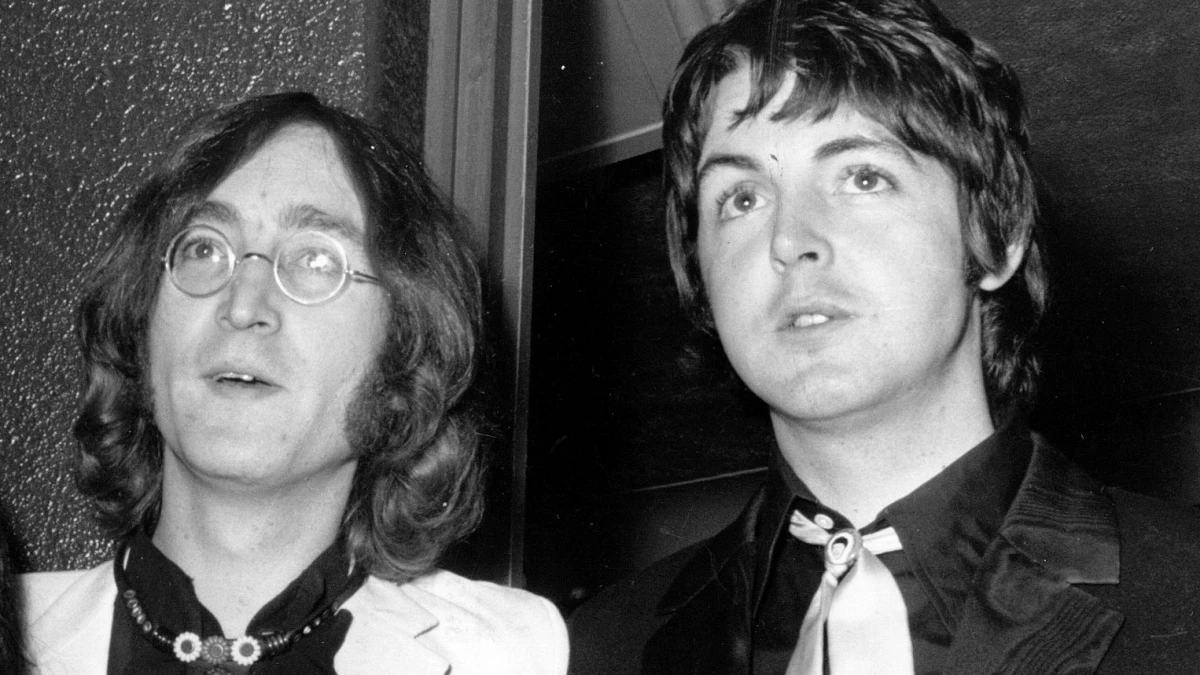 Beautiful Boy (Darling Boy) is a touching and heartfelt song written by John Lennon, one of the most iconic and influential musicians of the 20th century. The song was released in 1980 on Lennon's final studio album, Double Fantasy, and it has since become a beloved classic that has touched the hearts of millions of people around the world.
Lennon wrote Beautiful Boy (Darling Boy) as a tribute to his son Sean, who was born in 1975 to Lennon and his wife Yoko Ono. The song is a beautiful ode to the love that Lennon had for his son, and the lyrics are simple but powerful, and they convey the deep love and affection that Lennon had for his son.
It is a song that has touched the hearts of millions of people around the world, and it remains a beloved classic that will continue to be cherished for generations to come. Speaking about the song, McCartney said: "I haven't chosen any Beatle records. I haven't chosen any of my records. So to sum up the whole thing I've chosen one from John Lennon's Double Fantasy, which I think is a beautiful song. It's very moving to me."
As John Lennon and Paul McCartney were bandmates in The Beatles, they had a special history. Both musicians shared the stage for years and wrote meaningful songs that became rock anthems.
#4. Chuck Berry – Sweet Little Sixteen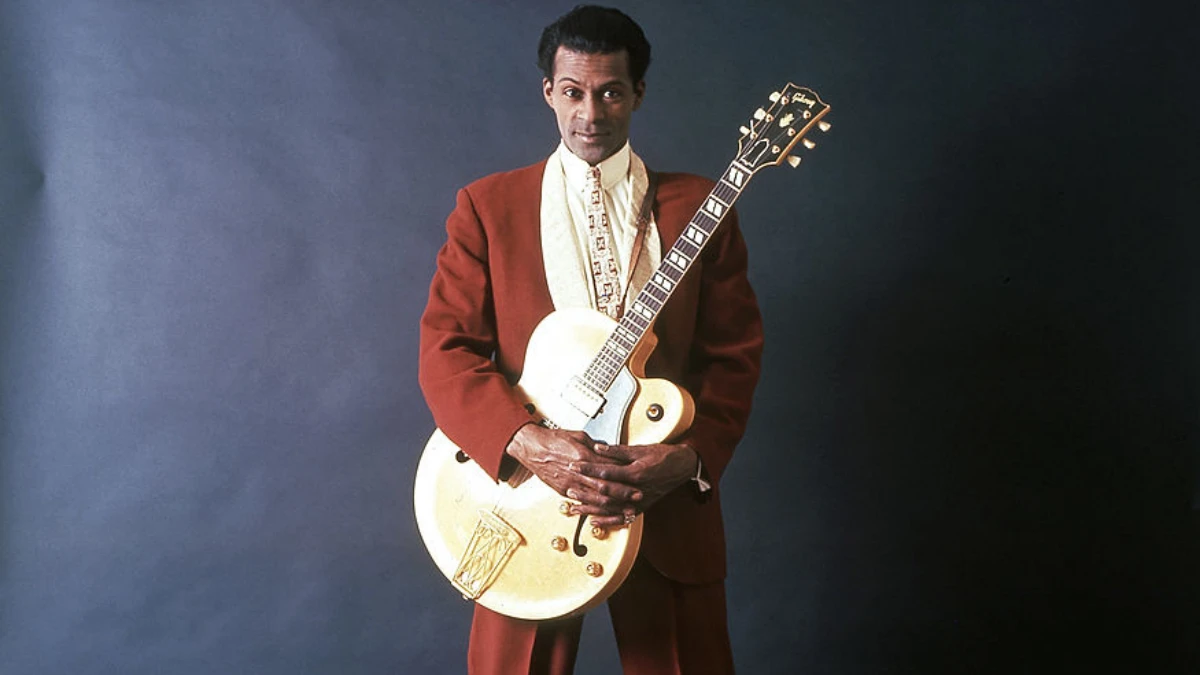 Sweet Little Sixteen by Chuck Berry was one of those songs that Paul McCartney named his favorite. The musician released the song in 1958, and the song quickly became a classic rock 'n' roll anthem.
The song is an upbeat, lively tribute to the teenage culture of the time, and it captures the spirit of the era with its catchy melody and lyrics. It has since become a classic rock 'n' roll standard, and it is regularly played on oldies radio stations and at parties and events around the world. The song's timeless appeal and infectious energy continue to captivate listeners of all ages, and it remains a beloved classic of the genre.
Also, Sweet Little Sixteen was a huge commercial success, and it reached number two on the Billboard Hot 100 chart. It was also a major influence on other musicians of the time, including The Beatles, who covered the song in their early live performances.
Following the death of Chuck Berry, Paul McCartney paid tribute to the musician. McCartney described Berry as a magician. He also admitted he became a fan of him the first time he heard Sweet Little Sixteen.
"From the first minute we heard the great guitar intro to 'Sweet Little Sixteen,' we became fans of the great Chuck Berry," he says. "His stories were more like poems than lyrics – the likes of 'Johnny B Goode' or 'Maybellene'. To us, he was a magician making music that was exotic yet normal at the same time. We learnt so many things from him which led us into a dream world of rock 'n' roll music."
#3. Little Richard – Tutti Frutti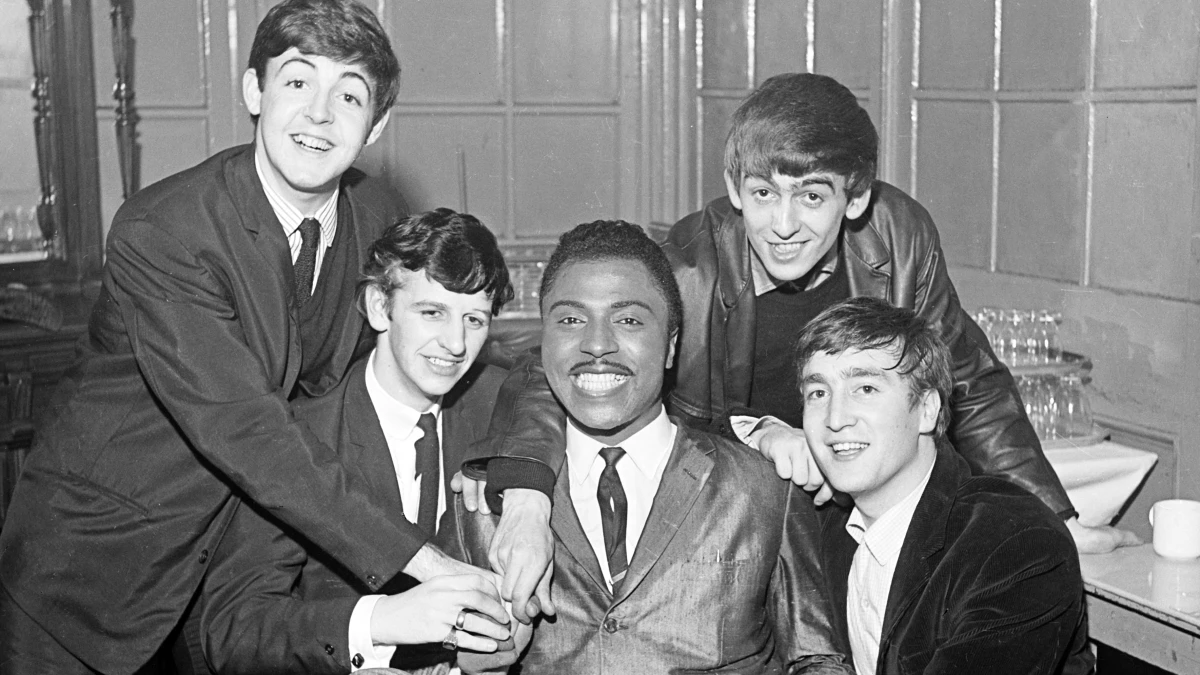 Paul McCartney also named Tutti Frutti by Little Richard one of his favorite songs of all time. The song is widely regarded as a game-changing classic of rock 'n' roll. It is a lively, energetic tribute to the joy and excitement of rock 'n' roll, and it features Little Richard's signature style of high-energy vocals, frenetic piano playing, and infectious rhythm.
The lyrics of Tutti Frutti are a mixture of nonsense words and playful innuendo, capturing the exuberant spirit and rebellious energy of the time. The song's chorus features the repeated phrase Tutti Frutti, oh Rudy, which serves as a joyful celebration of the music and the lifestyle that Little Richard embodied.
In 2020, Paul McCartney updated his social media account to pay tribute to the late music legend. He admitted Little Richard taught him a lot of things about music.
"From 'Tutti Frutti' to 'Long Tall Sally' to 'Good Golly, Miss Molly' to 'Lucille', Little Richard came screaming into my life when I was a teenager," he reveals. "I owe a lot of what I do to Little Richard and his style; and he knew it. He would say, 'I taught Paul everything he knows.'"
Concluding his words, McCartney recalled playing with Richard in the early days of his former band.
"I had to admit he was right," he comments. "In the early days of The Beatles we played with Richard in Hamburg and got to know him. He would let us hang out in his dressing room and we were witness to his pre-show rituals, with his head under a towel over a bowl of steaming hot water…"
#2. Gene Vincent – Be-Bop-A-Lula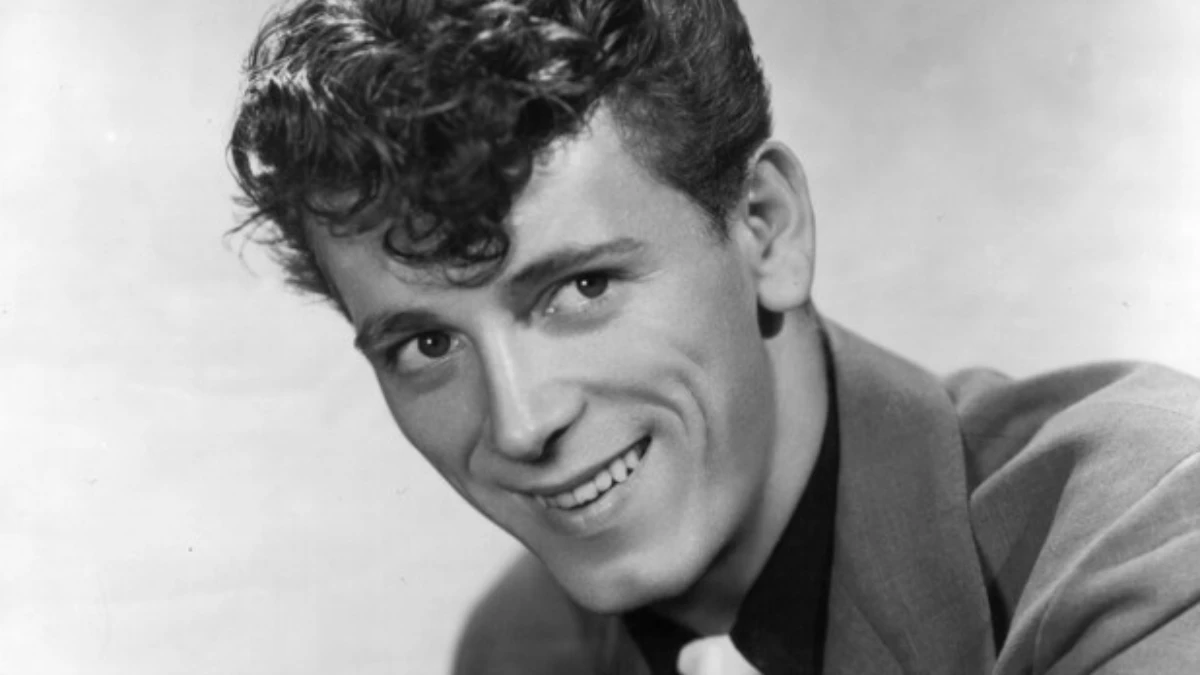 Gene Vincent was one of the early pioneers of rockabilly, a fusion of rock 'n' roll and country music that emerged in the 1950s. One of his most iconic songs is Be-Bop-A-Lula, which was released in 1956, and Paul McCartney picked the song as one of his favorites. It features Vincent's distinctive vocals and a driving, bluesy guitar riff that set the tone for the rest of the song.
Detailing the song, it is regularly cited as one of the greatest rock 'n' roll songs of all time. Its driving rhythm and infectious energy continue to captivate listeners of all ages. Moreover, the song remains a beloved classic that has stood the test of time.
Paul McCartney revealed his passion for the song back in April 2020. He admitted the record was the first one he ever bought. According to McCartney, he was very excited when he first listened to the song.
"This is the first record I ever bought when I was a kid," McCartney says. "I saved up my pocket money for months, and then I took the bus down-town to the record shop. I remember going into the back of the shop and listening to the record and loving it.
"It was just very early days of rock'n'roll, so it was just such a thrill, and then I got back on the bus, went home and played it endlessly, and these memories, of Gene Vincent and the Blue Caps singing 'Be-Bop-A-Lula' will stay with me forever."
#1. Elvis Presley – Heartbreak Hotel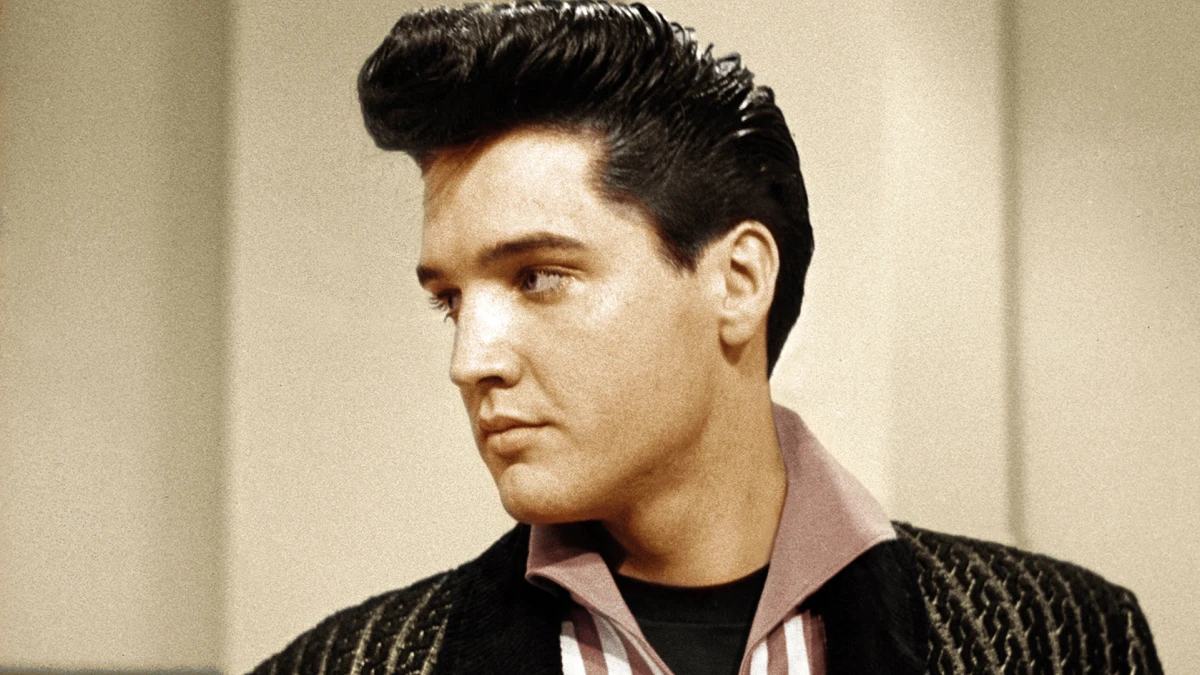 Lastly, one of Paul McCartney's favorite songs came from Elvis Presley, which was Heartbreak Hotel, released in 1956. The song inspired Paul McCartney during his early career. It featured Presley's signature style of soulful vocals, bluesy guitar riffs, and infectious rhythm, creating a fresh and familiar sound.
Heartbreak Hotel was a major commercial success. It reached number one on the Billboard pop chart and number five on the R&B chart, and it inspired countless other musicians to follow in Presley's footsteps and explore the possibilities of the genre. The song, however, remains a landmark song of rock 'n' roll, a powerful testament to Presley's talent and his ability to capture the emotional essence of the genre.
Disclosing why he chose the song as one of his favorites, McCartney said: "It takes me back to when I was first buying records. I remember being at school when this record came out."
Paul McCartney praised Elvis Presley and his musical releases in the past. The musician recalled Elvis Presley's releasing Heartbreak Hotel.
"They weren't playing much of Elvis' stuff on the radio in those days," McCartney recalls. "To hear 'Heartbreak Hotel' I had to go into a record shop in Liverpool and listen to it through headphones in one of those booths. It was a magical moment, the beginning of an era.
"Elvis is a truly great vocalist, and you can hear why on this song. His phrasing, his use of echo, it's all so beautiful. It's the way he sings it, too. As if he's singing it from the depths of Hell. It's a perfect example of a singer being in command of the song. Musically it's perfect, too."