Gary Holt Discloses Unseen Photos and Admits A Fact To Celebrate Kirk Hammett's Birthday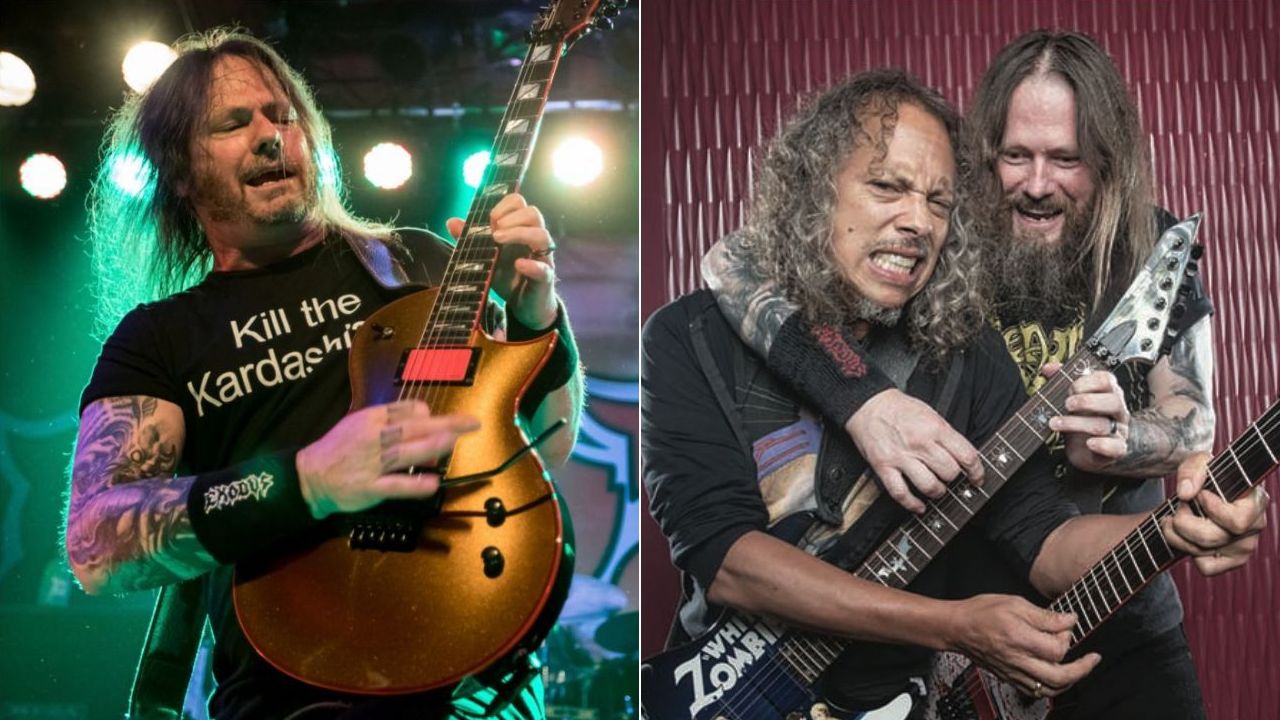 Former Slayer guitarist and current Exodus bandleader Gary Holt has just updated his official Instagram account to celebrate the 58th birthday of his former bandmate Kirk Hammett, who parted ways with Exodus to join Metallica in 1983.
In the post shared by Gary Holt, there were some rarely known photos that had not been seen before. He has been sent three photos in total and although one of those has taken in a few years, the other two were pretty old and epic. Probably, the first and second photos belonged to the time that they have been in the same group.
Anyway, in the first photo, Gary and Kirk were looking across to the camera while posing side by side. They looked pretty happy. When people swiped the post and reached the second, they saw that Gary was smiling while Kirk was dealing with something. In the third and latest photo, they both were looking at the camera while showing their middle fingers and hugging each other.
"Happy birthday Kirk Hammett," Gary Holt captioned. "Friends since we were juvenile delinquents! Hope you have a great one bro! CHEERS!"
You can find the rarely known photos of Kirk Hammett and Gary Holt below.