Sammy Hagar On Keith Richards: "My Favorite Rock Star On The Planet"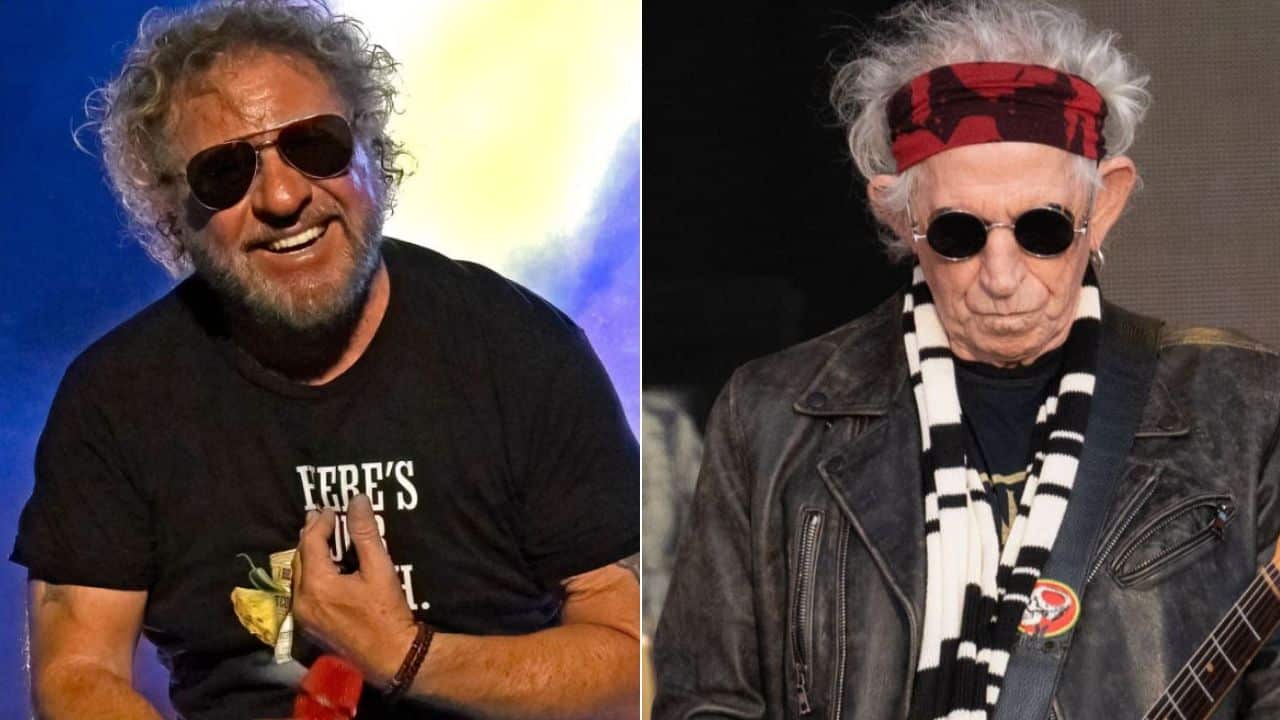 Former Van Halen singer Sammy Hagar has recently praised The Rolling Stones founder Keith Richards, saying he is his favorite rock star on the planet.
Sammy Hagar was the former singer of the rock band, Van Halen, who contributed to the band with two different stints. At first, Hagar joined Van Halen back in 1985, when the band parted ways with its original singer David Lee Roth. He rocked with the band until 1996 and then rejoined the band in 2003 for a two-year contribution. As a member of Van Halen, Sammy Hagar released 4 studio albums.
Being the most influential artist in rock, Sammy Hagar every time kindly shares his inspirations and favorite musicians in the community. The Rolling Stones founder and guitarist Keith Richards is one of those favorite musicians of Sammy Hagar, as he said in his recent interview with TMZ Live.
In the interview, Hagar first talked about his income outside of music. Getting asked by that if it's true that he has made more money with his works that are no music, Hagar agreed with that.
"It's absolutely true," Hagar replies. "It's what's made it so great for me. I'm telling you, guys — I swear by this — if you get lucky enough to get successful outside of music, it makes it so much better in your elder years. Like now, I'm in my 70s and I'm still going and playing music. And you know why? Because I don't have to do it for a living; I don't have to make it my business.
"So I can pay my band more than they can make [playing with anyone else]. They're happy, and so they're happy to play with me. We all walk out on stage and we're happy to do it 'cause we don't have to do it."
Sammy Hagar Says Keith Richards Is His Favorite Rock Star On The Planet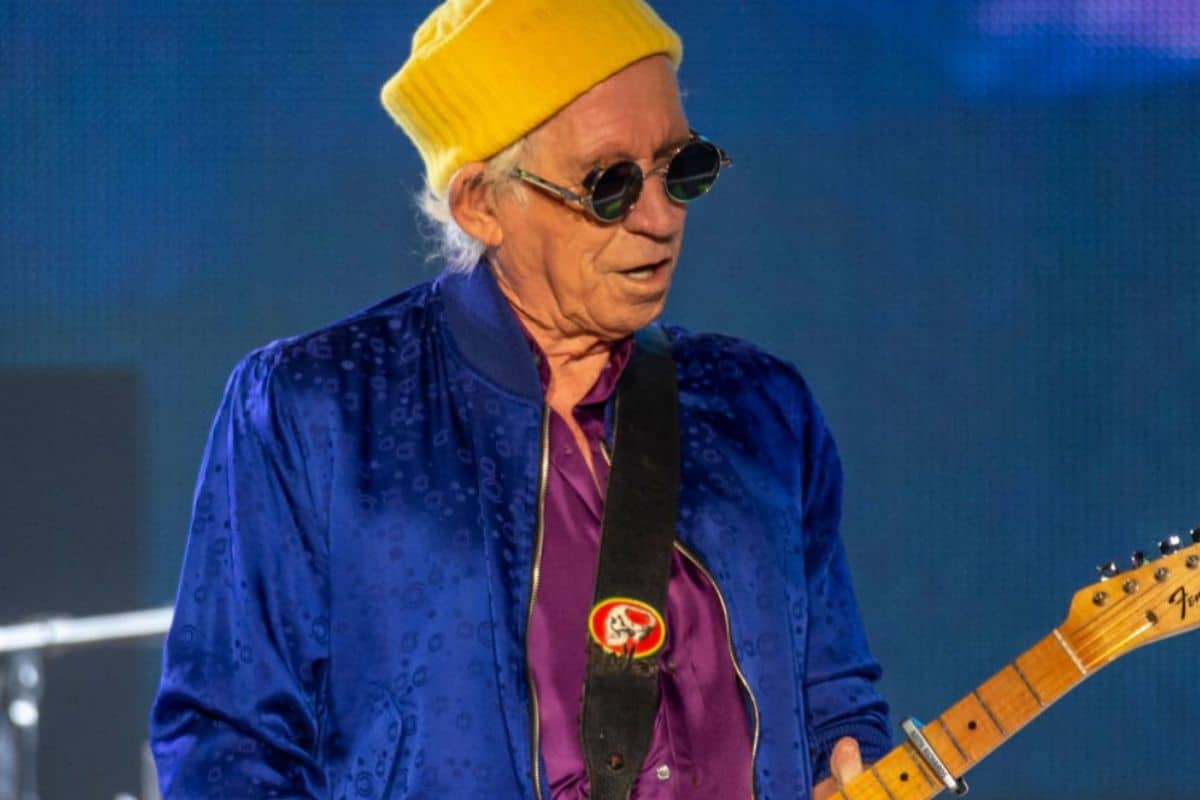 After his comments about making money outside of music, Sammy Hagar revealed his favorite rock star on the planet. The musician that Sammy Hagar named his favorite rock star was Keith Richards from The Rolling Stones. He added that music is more than what he wants to do for money.
"When you've been doing it as long as me, unless you're Keith Richards, who I don't think can do anything but play music," Sammy adds. "I love this guy. He's my favorite rock star on the planet — a lot of people are doing it for money, and they go out and they punch a clock.
"So we do it for fun. It's almost like we're in a garage band again because I make my living another way and music is something I just love to do. But if someone said, 'Hey, you're gonna play 150 shows this year,' I'd tell 'em, 'I quit.' Because I know I would get pissed off and I'd be saying, 'Oh, I've gotta do a show tonight, man. There's a great boxing match on.' Or, 'I wanna take my wife out and go and have a nice dinner.'"
On April 12, when Sammy Hagar was the guest of In Search of Excellence, he recalled how his story with Van Halen began. He revealed how Eddie wanted him in the band after David Lee Roth quit.
"Eddie Van Halen says to Claudio, 'Oh,' Claudio says, 'Oh, that car belongs to Sammy Hagar, you should call him, get him in your band,'" Hagar says. "Eddie goes, 'You got his phone number?' The guy says, 'Yeah,' and he sits right down in the office and calls me out of the blue. I just got home from a tour, been home two days after the VOA tour, maybe 120 shows.
"I was done, happy to be home, the best shape of my life though. I was like chiseled. He says, 'Dave quit. Why don't you come down and join our band?' I said, 'Oh man, I'm just getting off the road,' and I said, 'Give me a couple of days.' He said, 'Nah, come down tomorrow.' I said, 'When do you wanna do this?' He said, 'Come down tomorrow.' I said, 'You gotta give me a couple of days, man.'
"I just shaved my head," he continues. "I cut all my hair off because my hair was trash from sweating every night in the lights, and it was like a haystack on top of my head. So I cut it all off after most tours, and I thought, 'Man, I ain't gonna go around with like this.' He goes, 'Why don't you come out here to try to write songs. I got some ideas.'
As much as Hagar wanted to sing with Eddie Van Halen, he told his manager that he wasn't too keen on joining the band because of the problems the band had with the previous vocalist, David Lee Roth. Somehow, the negotiations ended positively and the story that would last eleven years began.
"So, he talked me into it," he says. "I called my manager and said, 'I'd love to play with Eddie, but man, I don't wanna be in that band.' I'm thinking about their image because of the previous singer. I'm going out. I'm not that kind of guy. Anyway, I went down with him. The rest is history, Van Halen."