The 5 Albums That Jeff Beck Named His Favorites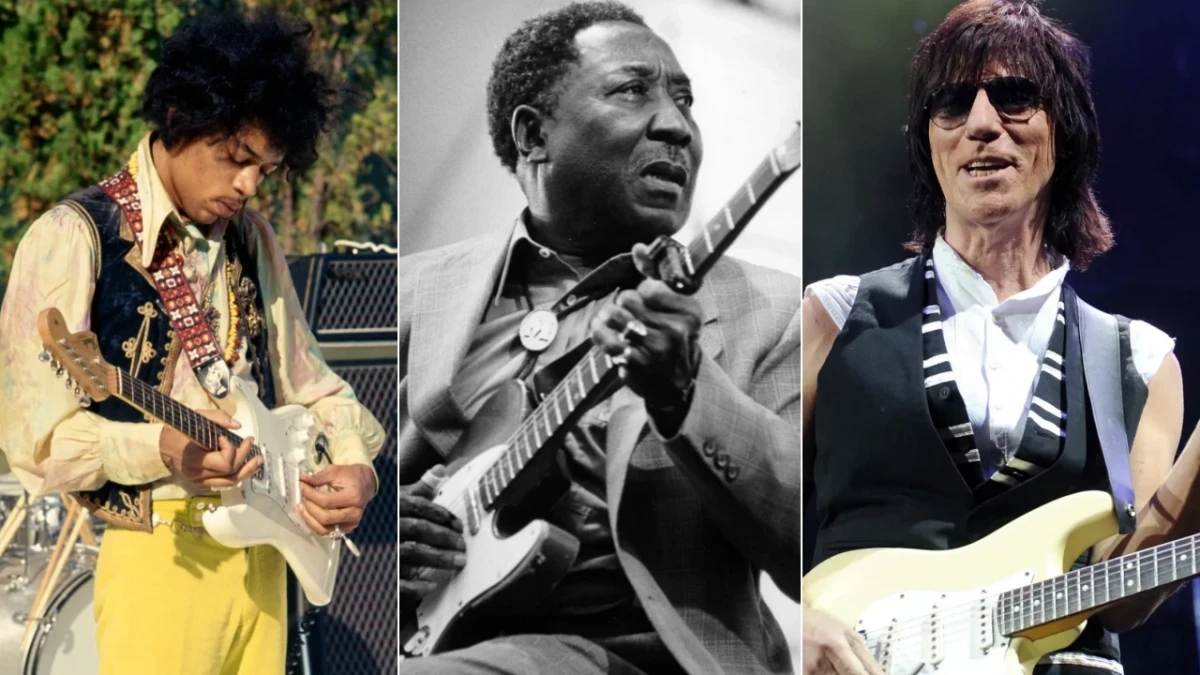 Jeff Beck was undoubtedly one of the greatest guitarists of all time, with a musical legacy that he spent over six decades. As he was a master of both electric and acoustic guitar and was known for his use of techniques such as fingerpicking and whammy bar vibrato, he was a big influence on those who came after him. In this article, we will look at Jeff Beck's favorite albums that affect his career.
Born in Wallington, Surrey, England, in 1944, Beck first picked up the guitar at the age of 13 and quickly became enamored with the instrument. He first gained fame in the 1960s as a member of the Yardbirds, where he replaced Eric Clapton as the lead guitarist. He later went on to form his own band, the Jeff Beck Group, which featured a young Rod Stewart on vocals.
Beck's influence on the world of music cannot be overstated. Countless musicians, including Jimmy Page, Eddie Van Halen, and David Gilmour, have cited him as an influence. His innovative playing and unique style have helped to shape the sound of rock music, and he has inspired generations of guitarists to push the boundaries of what is possible on the instrument. He has also been known to collaborate with other musicians, including Eric Clapton, Carlos Santana, and Stevie Ray Vaughan, among others.
In addition to contributing to artists, Beck released numerous successful albums, both as a solo artist and with his various bands. Some of his most well-known albums include Truth and Beck-Ola with the Jeff Beck Group, Blow by Blow and Wired as a solo artist, and Guitar Shop with the Jeff Beck Group.
However, it's time to learn about Jeff Beck's favorite albums over the years.
The 5 Albums That Influenced Jeff Beck
In 2014, Jeff Beck appeared on Express UK to name some of his favorite albums of all time. In the interview, Beck mentioned his early years and recalled the album's influenced his early personality.
#5. Muddy Waters – At Newport 1960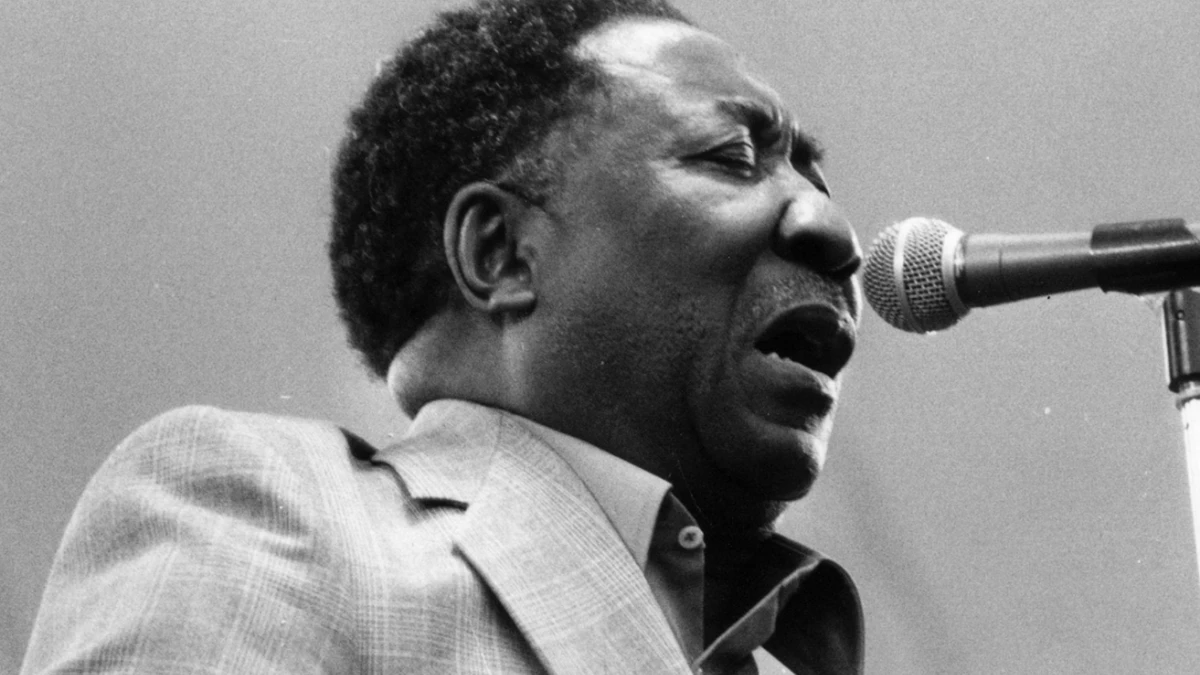 One of those albums that influenced Jeff Beck was At Newport 1960 by Muddy Waters. The album is widely regarded as one of the most important and influential live recordings in the history of the blues. It captures Waters and his band performing at the Newport Jazz Festival in Rhode Island in 1960, and it is widely credited with helping to spark a renewed interest in the blues among young white audiences in the United States and Europe.
The impact of At Newport 1960 was immediate and far-reaching. The album helped to introduce the blues to a new generation of listeners and to establish Waters as one of the most important and influential figures in the history of the genre. It also helped to lay the groundwork for the blues revival of the 1960s, which would see a new generation of musicians, including Eric Clapton, Jimi Hendrix, and the Rolling Stones, embracing the music and carrying it forward into new and exciting directions.
Both musicians' names came side by side in the past. In 1993, Jeff Beck contributed to Muddy Waters tribute album, Muddy Water Blues: A Tribute to Muddy Waters, along with musicians Richie Sambora, David Gilmour, and Slash.
In the interview, Jeff Beck praised Muddy Waters' unique voice, saying, "Muddy Waters could sing with the worst guitar player and still sound amazing because the voice is so deep and thick, with the bad grammar that blues singers have. This is life, and he played up a storm."
#4. B.B King – Live At The Regal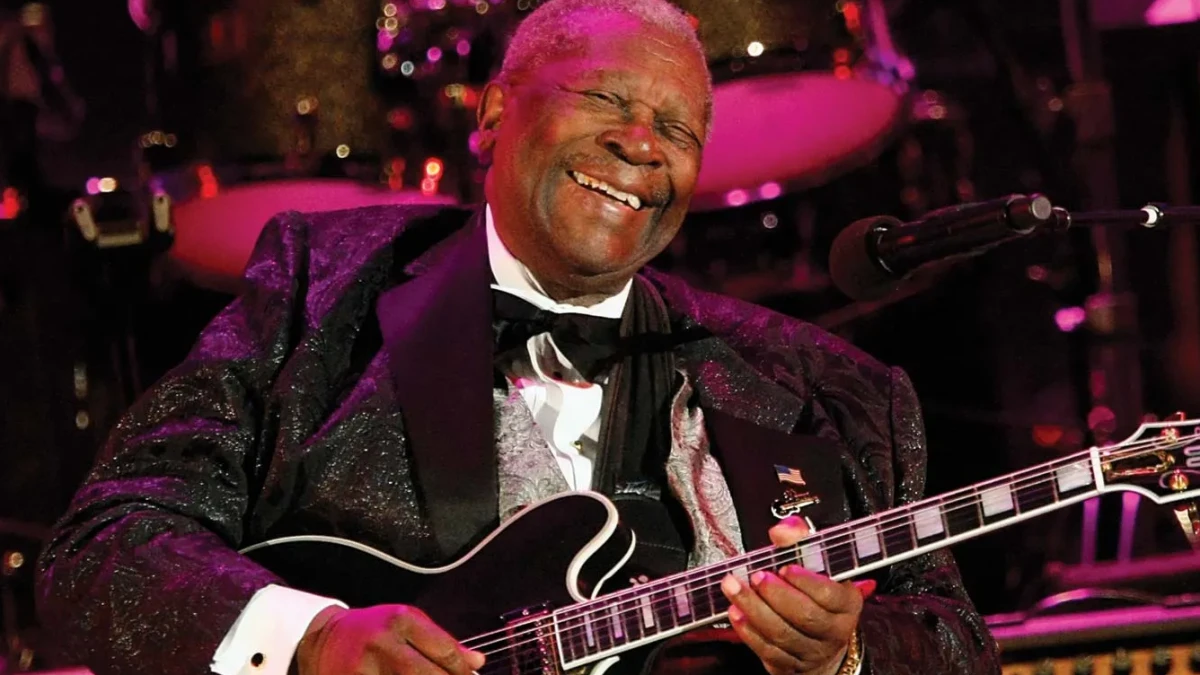 Live at the Regal is a live album by the legendary blues guitarist and singer B.B. King. It was recorded on November 21, 1964, at the Regal Theater in Chicago, Illinois, and was released in 1965 by ABC-Paramount Records. Jeff Beck named the album one of his favorites of all time.
The album features B.B. King's trademark guitar playing and soulful vocals, backed by a tight band that includes horns and a Hammond organ. The set list includes some of his most well-known songs, such as Every Day I Have the Blues, Sweet Little Angel, and How Blue Can You Get? The album also includes a cover of the blues standard Stormy Monday.
Detailing both musicians' friendship, Beck and King played together on the song Key To The Highway. Jeff Beck also played B.B. King classic, The Thrill is Gone, at the PNC Pavillion in 2015.
However, speaking about B.B. King and his first live album, Live at the Regal, the guitarist praised King's playing solos. He first heard the record around the early 1960s.
"I was into blues around 1963 and stumbled across this," Beck says. "It's an electrifying live performance of blues guitar, and B.B. [King] is a master of microphone technique. He brings his music down to a whisper then bursts out with amazing solos."
#3. Gene Vincent – Gene Vincent & His Bluecaps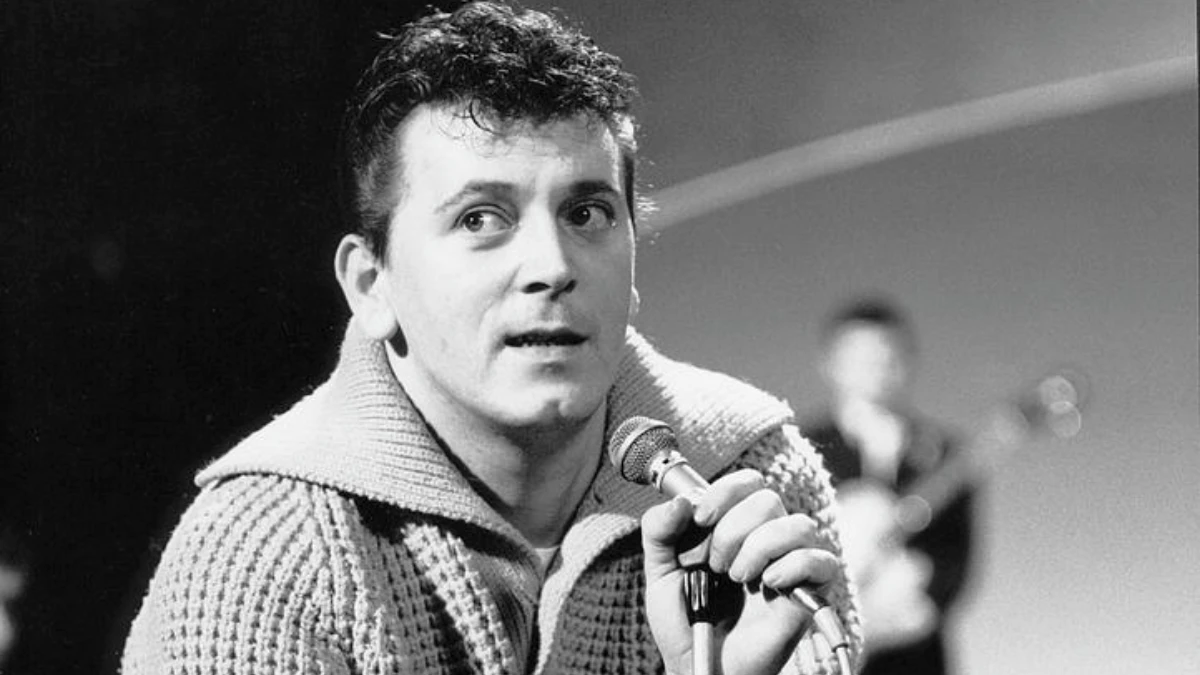 Gene Vincent & His Blue Caps was a rock and roll band led by American singer Gene Vincent. The band is known for its high-energy performances and for helping to define the sound of early rock and roll.
In his list, Jeff Beck took the band's self-titled album as one of his favorites. The album is considered a classic of the rock and roll genre, with the hit song Be-Bop-A-Lula. Also, in the past, Jeff Beck played Gene Vincent songs in the Crazy Legs album to pay tribute to the musician.
When Jeff Beck first heard the album, he was 12. He listened to it all day long and enjoyed the album. Beck also revealed why he thought the band was great, saying, "When Be-Bop-A-Lula came out, I was hooked. My older sister made the mistake of leaving this album around, and I played it all day. No other band so encapsulated refined rockabilly. When my mother told me to take it off, I knew it was my kind of music."
#2. Miles Davis – A Tribute To Jack Johnson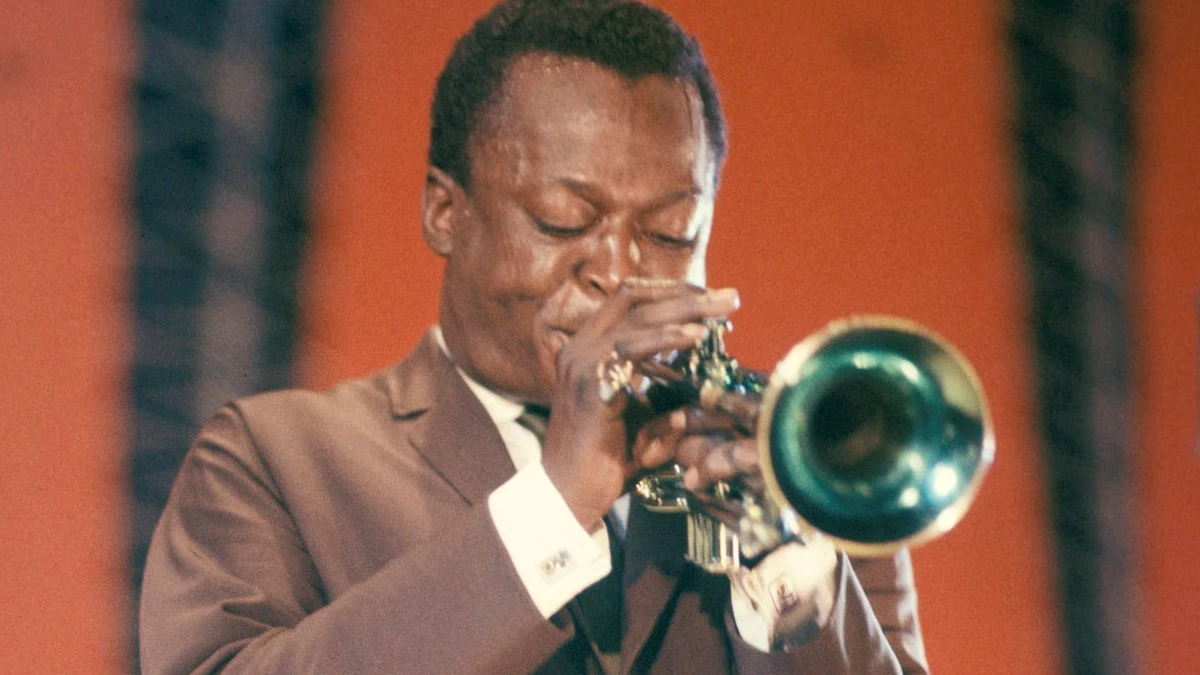 Released in 1971, Miles Davis' A Tribute To Jack Johnson is considered to be one of Davis' most important and influential albums and a landmark in the development of jazz fusion. Its raw, edgy sound and its combination of jazz and rock elements inspired a generation of musicians and helped to pave the way for the fusion movement of the 1970s. The album has only two songs, with over 25 minutes of listening time, separately.
However, to reveal one more album as one of his favorites, Jeff Beck named Miles Davis' Jack Johnson tribute album. The late guitarist said the album was released around the time he split with Rod Stewart. At that time, Jeff was having a bad time, but the album saved him and brought him back.
"This album got me out of the gutter after my split with Rod Stewart," Beck says. "I was working on a car outside my house when this amazing free-form shuffle came on the radio. Davis's trumpet comes in randomly with the melody, and that freedom appealed to me. McLaughlin played on this as well and gave me my next career move."
#1. Jimi Hendrix – Are You Experienced?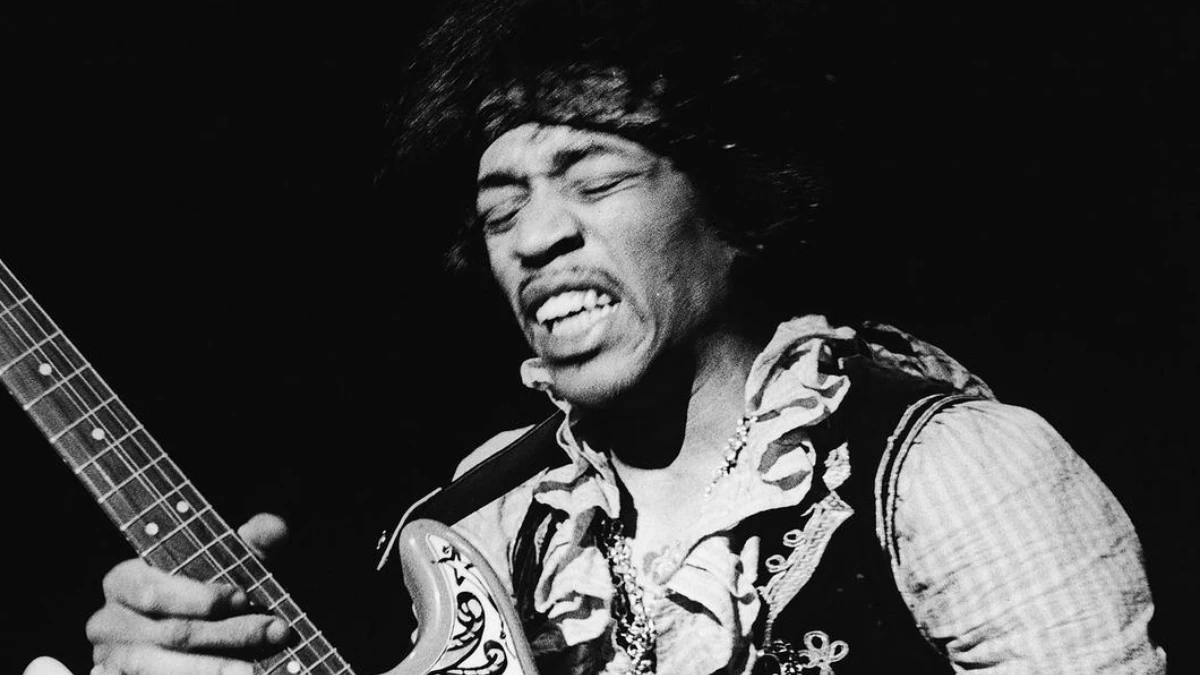 The legendary musician Jimi Hendrix's Are You Experienced album was another one Jeff Beck named one of his favorite albums. The album was released in 1967 and marked Hendrix's debut studio album in his career.
Beck and Hendrix were both highly influential guitarists in the 1960s, and they had mutual respect for each other's work. Beck and Hendrix first met in London in 1966, and Hendrix was reportedly impressed with Beck's guitar playing. In turn, Beck was inspired by Hendrix's innovative approach to the instrument and the new sounds he was creating. They also shared a love for the blues and would often jam together.
Furthermore, Hendrix even invited Beck to join his band, The Experience, after bassist Noel Redding briefly quit in 1969. However, Beck declined the offer, and Hendrix later found a replacement in Billy Cox. Despite not collaborating extensively, the two guitarists had a significant impact on each other's playing and helped to shape the sound of rock guitar for generations to come.
Touching on his favorite Jimi Hendrix album, Jeff Beck recalled the time he saw Hendrix on stage. As he was so good, Hendrix blew away Eric Clapton, Jimmy Page, and Jeff Beck.
"Just before this came out, I saw Jimi live at an underground club," Beck recalls. "Dollybirds in Biba clothing were probably expecting a folk singer but he came on and blew the house down. It shook all of us – me, Eric Clapton, Jimmy Page. He was so good, we all wondered what we were going to do for our living."