Mike Portnoy On Ringo Starr: "The Beatles Wouldn't Have Made The Music They Made Without Him"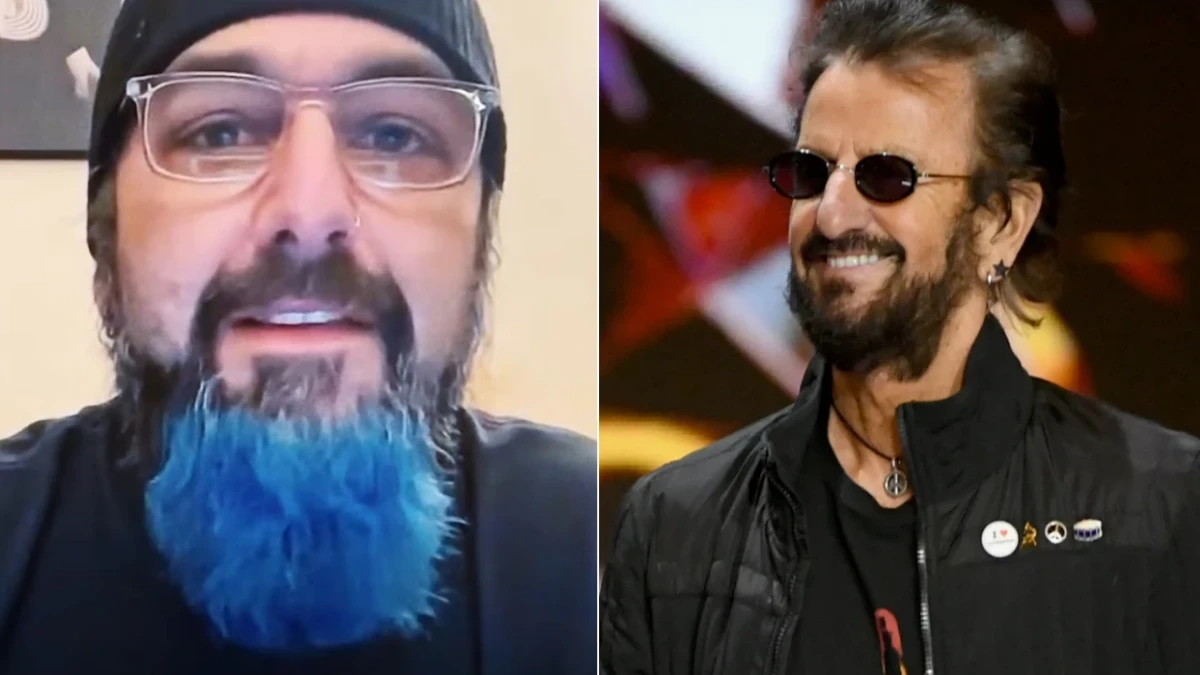 Mike Portnoy touched on The Beatles' classic Sergeant Pepper and named Ringo Starr his number-one drummer. He claimed The Beatles wouldn't have made its releases without Ringo Starr's musical skills.
Ringo Starr gained international fame as a member of The Beatles. He joined the band in 1962, replacing their original drummer Pete Best. The drummer played with them until their breakup in 1970. Starr was known for his distinctive drumming style, which was often described as steady and reliable yet also inventive and playful. He contributed vocals on some of The Beatles' most beloved songs, such as With a Little Help from My Friends and Yellow Submarine.
On the other hand, released in 1967, Sgt. Pepper's Lonely Hearts Club Band, is often cited as one of the greatest and most influential albums in the history of rock music. The album marked a significant departure from the band's earlier work. It also features innovative production techniques, such as the use of sound effects, tape loops, and reversed recording. The album's songs are linked together by this concept, and the album as a whole is meant to be experienced as a unified work.
However, in his recent appearance on Revolver, Mike Portnoy discussed the drummers that influenced him. Picking Ringo Starr as the number one drummer that affected his playing, Portnoy first said Starr had an important impact on his life.
"The Beatles are my favorite band of all time. And Ringo Starr, obviously, was a huge, huge important drummer in my life," Portnoy says (as transcribed by MetalCastle.net).
Portnoy then talked about The Beatles' Sergeant Pepper. Recalling The Beatles' releasing effort, Portnoy admitted The Beatles was always a part of his life.
"From the day I was born – I was born about six weeks before 'Sergeant Pepper' came out," the drummer continues. "In fact, The Beatles finished their last session for 'Sergeant Pepper' the day I was born. So, yeah, literally, from day one in my life, The Beatles were there."
Towards the end of his words, Portnoy touched more on Ringo Starr and his drumming skills. Portnoy defended Ringo Starr as a great fit for the band. Portnoy said that Starr is an underrated drummer and that Ringo Starr had a great impact on The Beatles' music.
"And Ringo was so important to them," Portnoy comments. "I mean, He's so underrated. People don't realize that The Beatles would not have made the music they made without him. He was so important to [the band]. You know, the recording process, everything The Beatles did, and everything Ringo did was the first to be done. And, you know, for that reason alone, he has to be the first one on this list."
In November 2021, Mike Portnoy sent heartwarming words for Ringo Starr and more who are his influences. He mentioned Ringo Starr as "lovely." Furthermore, Portnoy has always been there to support Ringo Starr. In the past, he celebrated the drummer's birthday in a special way, describing him as "the drummer of the Century."