Richie Faulkner On New Pantera Line Up: "It Always Should Have Been Zakk Wylde"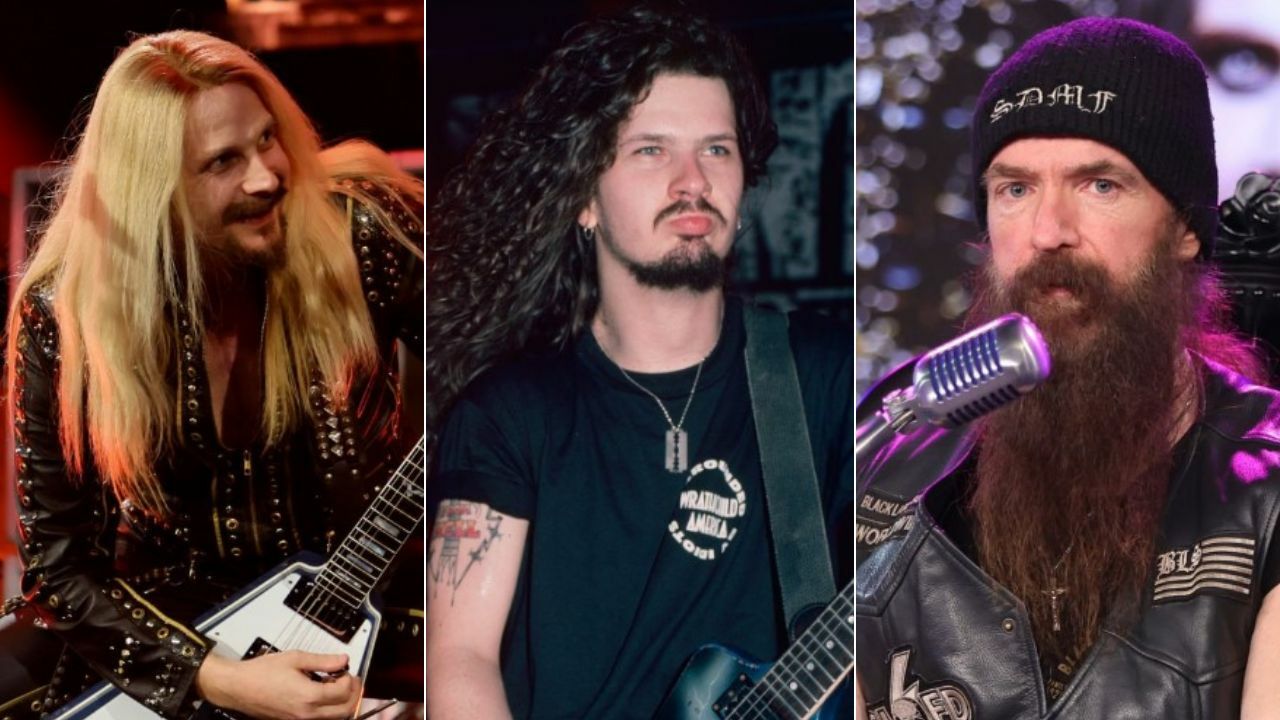 Judas Priest guitarist Richie Faulkner has conducted a brand new interview with Sonic Boom's T Stone. The experienced guitarist was asked about the new lineup of Pantera.
Last July, a rumor was put forward almost drove fans crazy; Pantera is coming back! Shortly after, an official announcement came that the return was a reality, and it was stated that Zakk Wylde and Charlie Benante would replace the Abbott brothers.
Pantera, who appeared with Judas Priest at Mexico's Monterrey Metal Festival, has literally returned to the stage after 21 years.
However, it is not easy to fill the place of the Abbott brothers, and the names Zakk Wylde and Charlie Benante have been highly discussed since the rumors appeared.
On the other hand, Richie Faulkner shared his honest opinions on this topic in his last appearance with T Stone. According to Faulkner, Zakk Wylde is the right person to replace Dimebag Darrell.
Faulkner says (as transcribed by BLABBERMOUTH.NET): "I think there's only one guy that could have done that gig. He's the right guy for it. He's the only guy for it. The relationship he had with Dime over everything else. I mean, there's tons of guys that can play that stuff note for note for note, but I think the integrity that Zakk brings to that whole thing because of his relationship with Dime, I don't think there's anyone else on the planet that can do the gig like Zakk can do it."
Richie Faulkner Says "Pantera were amazing"
The expectations of the experienced guitarist from Pantera are quite high. As for the replacement, Faulkner went on to say that Zakk Wylde is the right person. According to Faulkner, it is not enough to know the notes to fill Dimebag's place, you need to play from the heart.
"I don't think you need to play that stuff note for note," he reveals. "I think it's all about what comes from the heart. People are sure to disagree with me there, but that's just my opinion on it. Dime played from the heart. It was all about emotion and passion. And I think as long as you put emotion and passion into that music, that's what it's about. Anyone can learn notes off a page, but if you don't have the passion and the emotion, what have you got with that music?
"So, Zakk's the guy, it was always gonna be Zakk. It always should have been Zakk, and it's gonna be fucking amazing. It's gonna be great… PANTERA were fantastic, and to hear those songs again, it's gonna be off the charts, man.
"The Internet is one reality, and then reality is another reality. And it's gonna be off the hook."
Back in November 10, Zakk Wylde appeared on Guitar World and answered why preserving Dimebag's legacy is important to him. At first, the guitarist recalled where he first saw Pantera and Dimebag. According to him, watching Dime playing guitar was "phenomenal."
"Well, it's weird because I met Dime in '93 when we did Donington," he recalls. "That was the first time I was aware of him because Pantera weren't on my radar before that. Not because they weren't awesome, it's just because I wasn't listening to that stuff at the time.
"Around then, I was all about Sabbath, Zeppelin, and things like that. So, I was playing Donington with Ozzy, and that's when I first saw Dime play. We sat back and watched him play, and it was, like, phenomenal."
Wylde then continues by explaining why giving life to Dimebag's legacy is important to him. He says thinking about Dime's legacy takes him back to the first moment he saw the guitarist's playing: "When I think of Dime's legacy, I go back to the first time I saw him when I was utterly blown away by what he was doing," adding why he thought Dime was a great musician. "Aside from the amazing solos, Dime had incredible chops, riffs, and technique, unlike anyone else. And since then, I've never heard anyone play the same way Dime did, seriously."
The 55-year-old musician thinks the late guitarist, Dimebag, created a new genre of music with his ability. He also names Pantera one of the world's biggest metal bands.
"Aside from his ability to play in such a unique way, with Dime, his legacy is almost like Tony Iommi's in that he created an entirely new genre of music," Zakk says. "Because when you think of that genre of metal, Pantera is in a lot of ways like the Beatles or Black Sabbath.
"For that style of metal, like the Beatles, or Black Sabbath, Pantera is the top dog in that world to the point that everybody else is forever hands down compared to them.
"So, that's what Dime's legacy is, and that's why it's an honor to do this. It doesn't matter if it's on the biggest stage on the world or in a phone booth; it means a lot to me to be able to honor Dime's memory.
Before Zakk Wylde concluded his words, he respected Dimebag, saying: "It's important because, in many ways, like Tony Iommi, Dime was a creator of an entire genre of music."