Blaze Bayley Explains Why Iron Maiden Reunited With Bruce Dickinson: "It Was A Commercial Thing"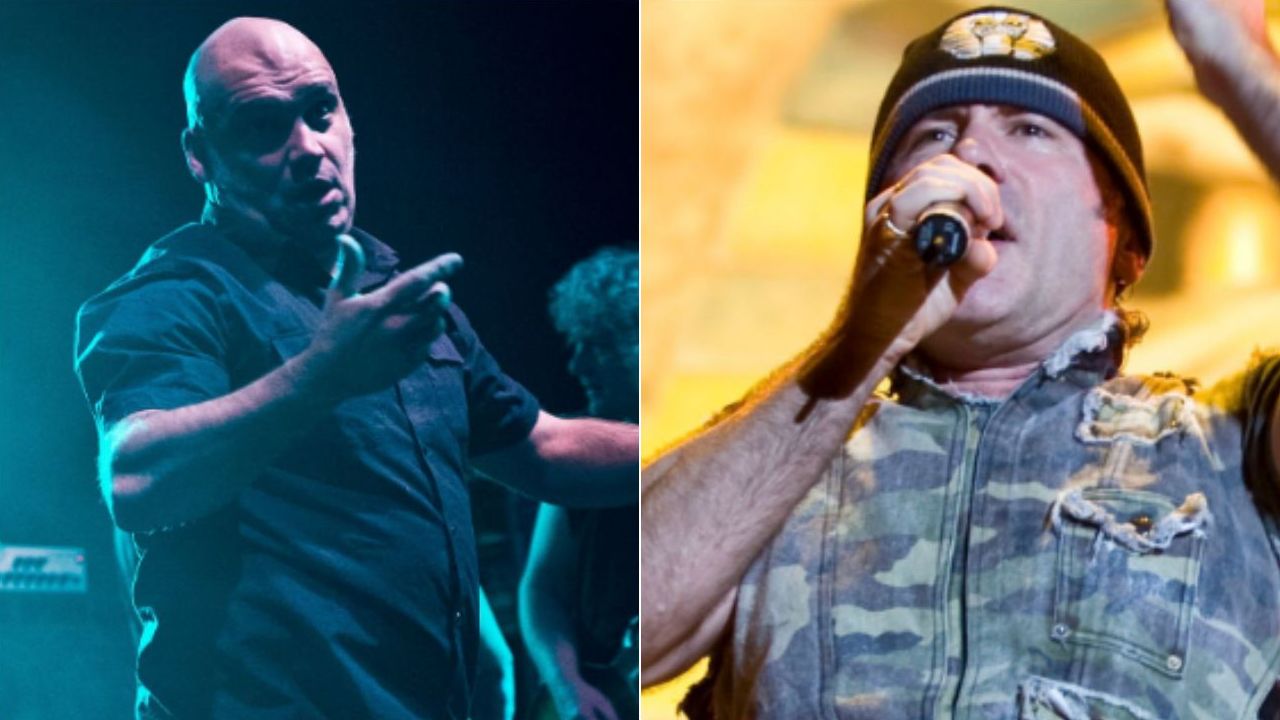 Ex-Iron Maiden singer Blaze Bayley has conducted a brand new interview with Rolling Stone. In the interview, the experienced vocalist revealed the main reason for leaving the band.
In 1993, when Bruce Dickinson left the band to focus on his solo career, he was replaced by Blaze Bayley. Bayley appeared on two studio albums during the four years he performed with Iron Maiden, The X Factor(1995), and Virtual XI(1998).
By January 1999, Bayley's job was terminated as a result of a meeting with his bandmates. According to his bandmates, the reason for this parting ways was due to problems Bayley experienced with his voice during the world tour of Virtual XI, the band's eleventh studio album.
After the departure of Bayley, Iron Maiden again filled his place with Bruce Dickinson, the legendary vocalist of the band. On the other hand, in his recent appearance with Rolling Stone, Blaze Bayley was asked if he was afraid of losing his place to Bruce Dickinson as long as he was on stage with Iron Maiden.
"Never," he answers. "I never had that fear because I thought there were eras of that band. Clive and Paul were one era. Then there's Bruce and Nicko. That was another era. And I really thought that the third record with Maiden with me would be the charm. I thought, 'We've done these two records. And now with the ideas I've got, the writing experience and everything. I have things on my dictaphone and lyric ideas…'
"I thought, 'When this third album comes out, that is going to change the hardcore fans and put them back with us. We're going to get going, and this is going to be rolling, and we're going to be getting somewhere.' I absolutely believed in my heart that would happen."
Bayley on Iron Maiden Departure 'It Was A Commercial Thing'
Although the members of Iron Maiden see the problem as Bayley, Blaze Bayley does not think so. According to Bayley, the band's record label EMI was going through difficult times, and so the band made a commercial move and replaced him with Bruce Dickinson.
"Here's what was happening on the outside. When I joined Iron Maiden, EMI, one of the biggest record companies in the world, they sold every factory that they owned. So what's happening? And then, at the end, it was the commercial pressure from EMI.
"That's because Judas Priest had a full reunion with their original singer. Black Sabbath had a full reunion with their original singer. Deep Purple had a full reunion with their original singer. These were all big successes that bumped their numbers up.
"The slave masters of music were saying, 'We need to get something. Iron Maiden, what can we do?' That was it for me. It was a commercial thing. And there I was. But I was very well treated by the guys, absolutely. And I can't blame them for anything that happened to me afterwards."
Back in 2021, Blaze Bayley recalled the day that he was accepted for Iron Maiden as a lead vocalist and admitted that he was surprised when they chose him over Bruce Dickinson.
"[Wolfsbane was] still limping along," Blaze said. "I had the offer to go for an audition for Iron Maiden. Then, I don't know why, they offered me the job. I'm so different to Bruce – I mean, just so different – in my presentation, voice, everything. But I think they wanted a change, and they offered me the job.
"So I left Wolfsbane at that point and went on to the greatest job in the world for a heavy metal singer. So it was fantastic – an incredible time. I don't know why they chose me, but they did."
Concluding his words, Blaze admitted that it raised up his confidence.
"And the things that I learned then, and already being a fan of Iron Maiden, it stayed with me. And that confidence that I'd got as a songwriter, that was unshakeable."