Ted Nugent: "I Am Extremely Suspicious On Elon Musk"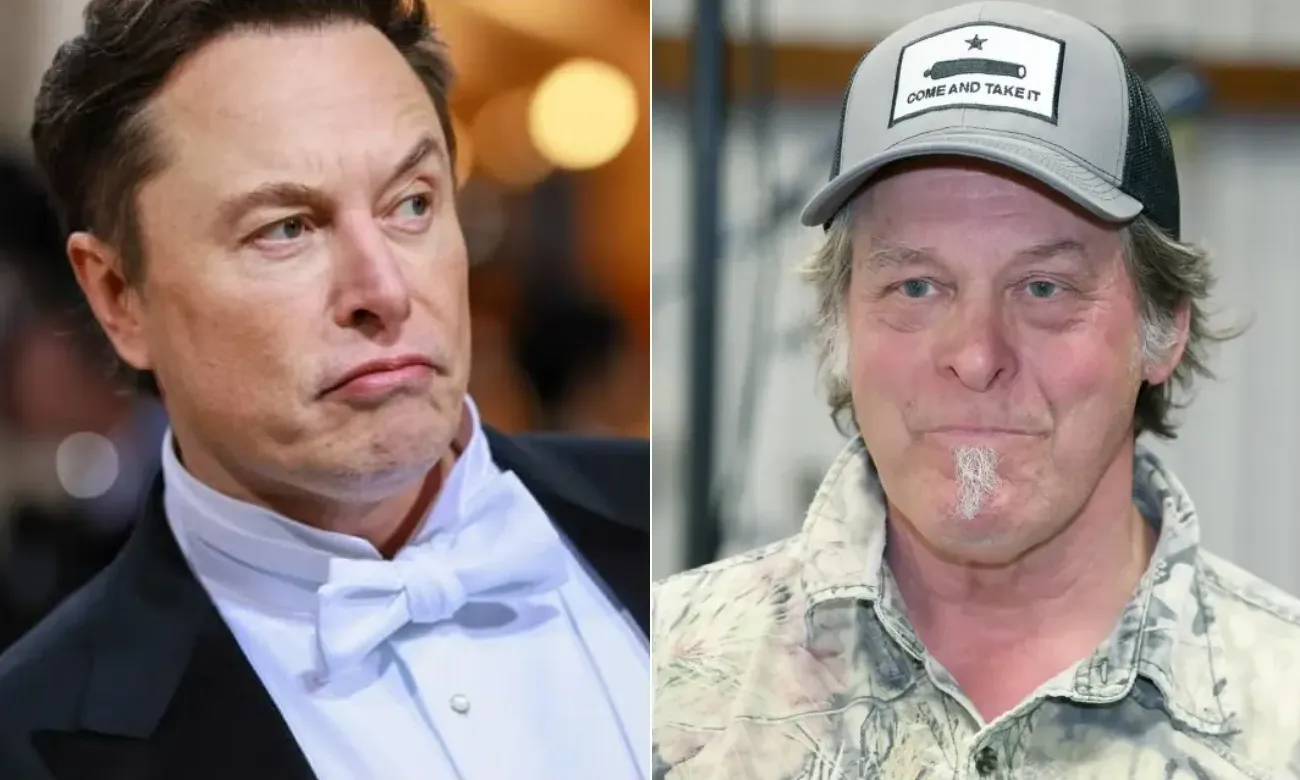 During a recent episode of The Nightly Nuge, Ted Nugent revealed his honest view on Elon Musk's own Twitter, saying that he has suspicions about Elon Musk.
The first impressions about Elon Musk buying Twitter started at the beginning of the year. Over the months, Elon Musk kept updating his own Twitter account to share the news with the world. The acquisition of Twitter was finally concluded on October 27, 2022, and Elon Musk became the company's largest shareholder with a 9.1 percent ownership stake.
Recently, Ted Nugent's topic was Elon Musk and his decision to buy Twitter for $44 billion this year. At first, the rocker mentioned himself, saying that he is a critical thinker and a person who is suspicious of all authority.
"I don't really even have to comment because everybody knows if they've been paying attention to Ted Nugent, I am exactly what the founding fathers wanted every American to be. Let me repeat that for people are going, 'That's outrageous,'" he says (as transcribed by MetalCastle.net). "My name is Ted Nugent, I am exactly what the founding fathers wanted every American to be: critical thinking, suspicious of all authority, and hold my elected employees constitutionally accountable to the very spirit of those unambiguous words that we will find in the sacred Bill Of Rights.
"I'm a critical thinker, I'm suspecious of everything. I have good spirit, and I have positive energy and attitude. And I'm basically an uppity uppity guitar playing backstrap and daddy."
Then, Ted Nugent, who has blasted big social media platforms by claiming that they have been blocking users from their platforms, said about Elon Musk that he's suspicious about what he will do about Twitter.
"Yes, we are experiencing a hiccup where the shackles have come off, and we are experiencing non-censored communication, at least on Twitter, for the moment," he comments. "But I am extremely suspicious of Elon Musk. Has he done some great things? I think the fact that he fact-checked and put their own little dirty game back on those who created the dirty game, especially the commander-in-chief, syllable-challenged goofball, who thinks he's the president."
Confirming that "that was a good gesture, a good moment, a good indicator," Ted Nugent warned people to "remain vigilant, remain suspicious. Elon Musk has a vapor trail of globalist connections. So with that in mind, do not be confused by what Mr. Left Hand is doing because Mr. Right Hand may be grabbing you by the posterior."