Steel Panther's Michael Starr Reveals Little-Known Facts About The Band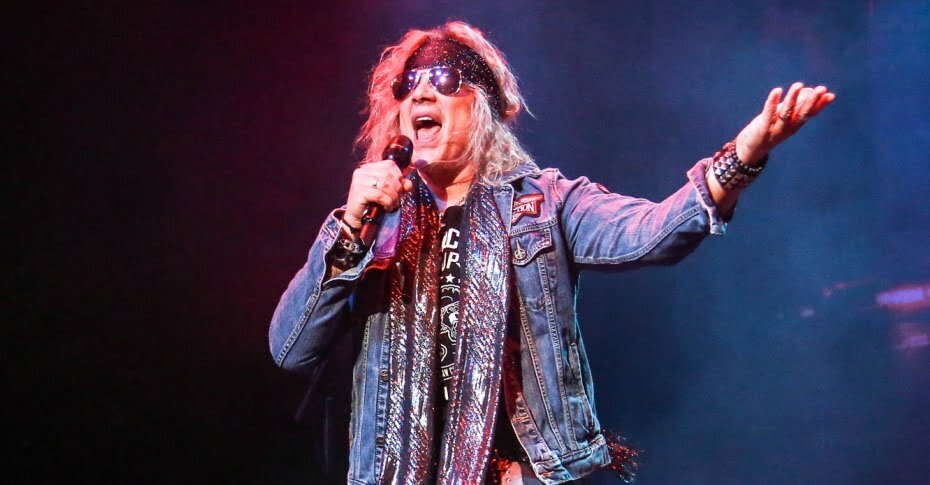 In a new interview with Kaaos TV, Michael Starr, the vocalist of the American hard rock band Steel Panther, has talked about the band's member's characters and revealed the little-known facts. He also talked about how the band members started using their names.
When asked if any of the band members were wearing makeup on the stage and the character of the band members, Michael replied:
"Well, I guess our 'characters,' I think they would be just a hyper-extension of who we are. It's the truth – it really, really is. You get to put on Spandex – because I like wearing Spandex on stage, it's comfortable, I'm wearing Spandex right now.
"So, these are running Spandex, I wouldn't wear that on stage because they're not as cool, I don't wear this headband to the grocery store; I used to all the time, but not anymore."
Michael also talked about how the band members got their names.
"My middle name is Michael, so I like that, and I love stars, so I put them together, and I came up with my stage name: Michael Starr.
"And Satchel loves guitar cases and bags, and like, little things to hold stuff, and that's why he named himself Satchel.
"And Lexxi, he likes sexy things and he was just looking for something that rhymes with 'sexy' and decided with Lexxi.
"And Stix, he's just always holding them, so he just decided to call himself Stix.
"Like, in New York, you meet somebody, it's like Joey Donnavitto, but his nickname is Johnny Doughnuts, you know what I mean? Or there's Frankie Cartasante, and his nickname is Franke Croissant."
He stated that he likes to be called Michael Starr and that he didn't like the people who call him like Mike.
"It's just a nickname. Instead of the same Frankie, we just use 'Croissant on lead guitar,' or it's, 'Satchel on lead guitar.' And I like to be called Michael Starr, not just Michael, and I don't like people calling me Mike. I mean, you can, but I prefer Michael."