James Hetfield and Cliff Burton's Rare Stage-Photo Revealed by Metallica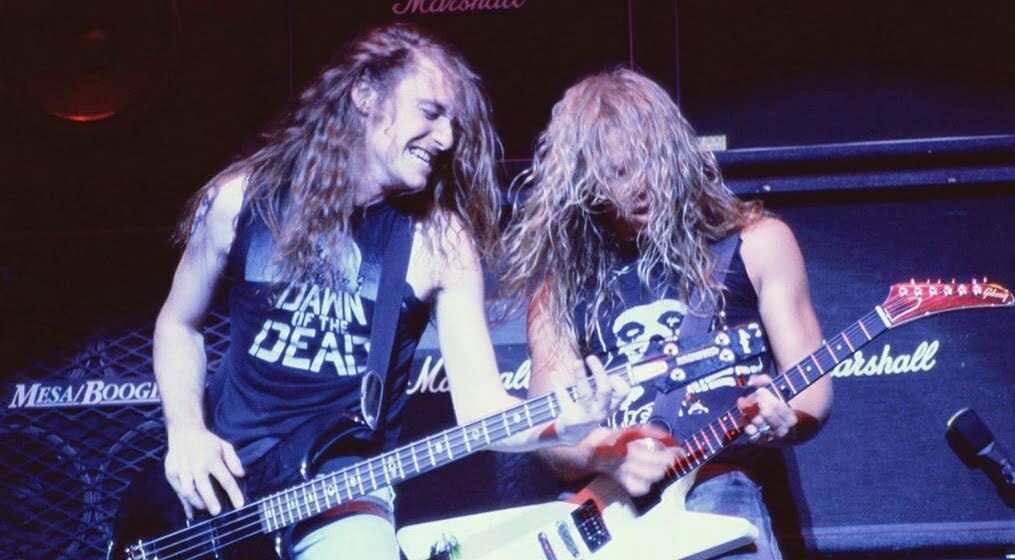 The heavy metal legends Metallica continues to share photos that include the band's former bassist Cliff Burton and the band's co-founder James Hetfield. They recently posted a Throwback Thursday photo through their social media accounts and took fans past.
The photo was taken by the world famous photographer Ross Halfin during Metallica's Damage Inc. tour in 1986. In the photo, the legendary members, Cliff Burton and James Hetfield were playing guitar together. Also, the fans said that photo feels them old, but at the moment they so pleased to see Metallica on that tour.
Throwback to the '86 Puppets tour, Metallica wrote in the description of the photo.
The tour was the third tour of the Metallica, which kicked off Kansas Coliseum in Wichita on March 27th, 1986, and concluded at Frolundaborg in Gothenburg on February 13th, 1987. The longtime-tour was supported by Black Sabbath legend Ozzy Osbourne between March and August. It would also be the last feature to Cliff Burton on bass, who died at the bus crash on September 27, 1986.