Metallica's Kirk Hammett On Portals: "I'm Just A Bit Creatively Restless"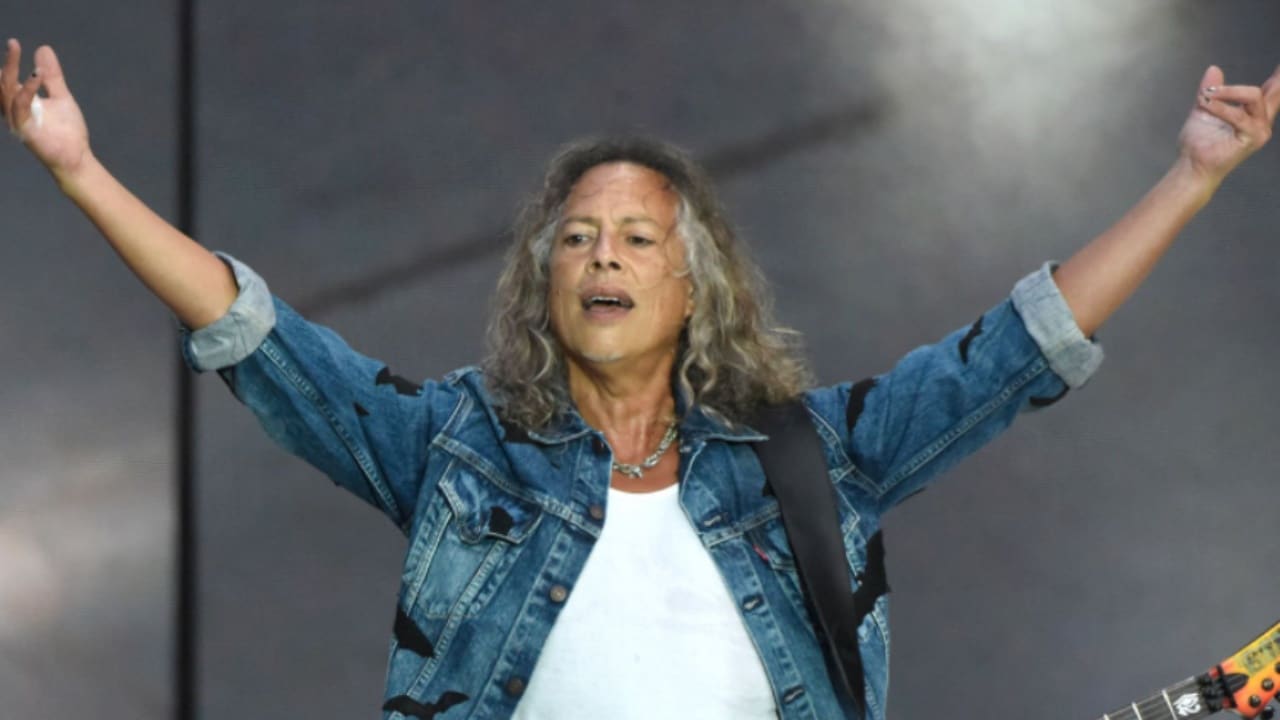 Metallica guitarist Kirk Hammett did a brand new interview with Louder Sound. Legendary guitarist Hammett, who released his first solo album last April in his career of three decades, talked about the album's production process and its technical content.
We haven't seen much of Kirk Hammett apart from the projects he has done with Metallica, which has made him famous worldwide. In the Interview, Hammett underlines exactly this issue and states that in the album, he goes beyond his Metallica identity and reflects another side of his musical personality.
On the other hand, although we don't usually see Metallica members turning to their own solo projects as well, Hammett made an album where he could convey his musical side to his fans, and it was quite successful. The album, which reached number 12 on the US Top Rock Albums, consists of four instrumental tracks and more than 27-min listening time.
Anyway, in his recent appearance with Louder Sound, Hammett reveals the technical content of the album, what he expects from the album, and why he waited for this moment to release.
"I'm just a bit creatively restless," Kirk says. "I had this music that was initially started for my museum exhibition. The goal was to continue writing for that, and that became two instrumentals, The Monster And The Maiden and The Jinn.
"I met Edwin Outwater when we were making S&M2. We connected over our love for horror movies, soundtracks, and classical music. In a flash of inspiration, I asked him to collaborate. And I was super-pleased with the results."
Kirk Hammett Says 'They're Gonna Hear Another Side of My Musical Personality'
Except for Exodus in the early days of his career, we've always seen Hammett with Metallica. Indicating that he spent most of his life playing the guitar, Kirk Hammett says that he wants to go beyond his Metallica identity and show his other styles.
"I've been playing guitar most of my life, a wide range of styles – classical, jazz, country, rockabilly, rock, blues – but people only hear the Metallica stuff," he continued. "There's a lot of guitar styles within the Metallica idiom, but when people hear this album they're gonna hear a lot of sides of my playing they've never heard before, another side of my musical personality.
When the interviewer asked his expectation for his most recent album Portals, Hammett says: "This one's purely from the heart. It's not made for anyone, except for the sake of creating something I hear in my head and getting it out. It's seeing an artistic statement through, working on it, then throwing it out there and letting the fucking world decide. I don't care, I like it.
Back on May 7, Kirk Hammett appeared on Consequence to discuss his album's impact on Metallica. At first, Hammett mentioned Metallica's growth since Jason's attempts on making a solo project. According to him, they are more responsible and more mature these days compared to the past.
"There have been attempts in the past with not very good results," Kirk says, appearantly referencing Jason's side-project attempts. "And those attempts in the past been well documented. But things are just different now with Metallica.
"I mean, we're just a lot more mature, I guess. A lot more responsible, I guess? [laughs] And so it seems like a solo album, it's a different understanding. I think the understanding nowadays is that we're all artists, and we all create, and we should have the opportunity to express ourselves, put out whatever art we want to put out to the world."
Kirk Hammett then revealed how a big heavy metal band Metallica is. Saying that they have nothing to prove, as they are one of the biggest bands in the world, Kirk added that releasing a solo album makes his band Metallica look better. He also mentioned how the remaining Metallica members impacted the album.
"There's no reason why we shouldn't at this point," Kirk continues. "What do we got to prove? We're friggin' one the biggest bands in the world these days, you know? I mean, how can anything dilute our influence these days?
"I believe that putting out an album like this only makes us look better. And it's not just my solo album."
"This album is the result of those guys' influence, too. Look, I have been playing with them for the last 40 years. They're on this album as much as I am. Just subjectively, not objectively. We're all influenced by each other, when it comes to being in a band. There's no way around it."